You can prep it in minutes, and the whole family will be full and happy (especially if they're the type that typically needs their fleishigs). 
With a family that doesn't eat many dairy foods, the nine days can be a bit challenging. I've always made pareve cholent for dinner on one of the days since its filling and the kids love it. In the past I made it on the stove, starting with sautéing the onion… and numerous other steps.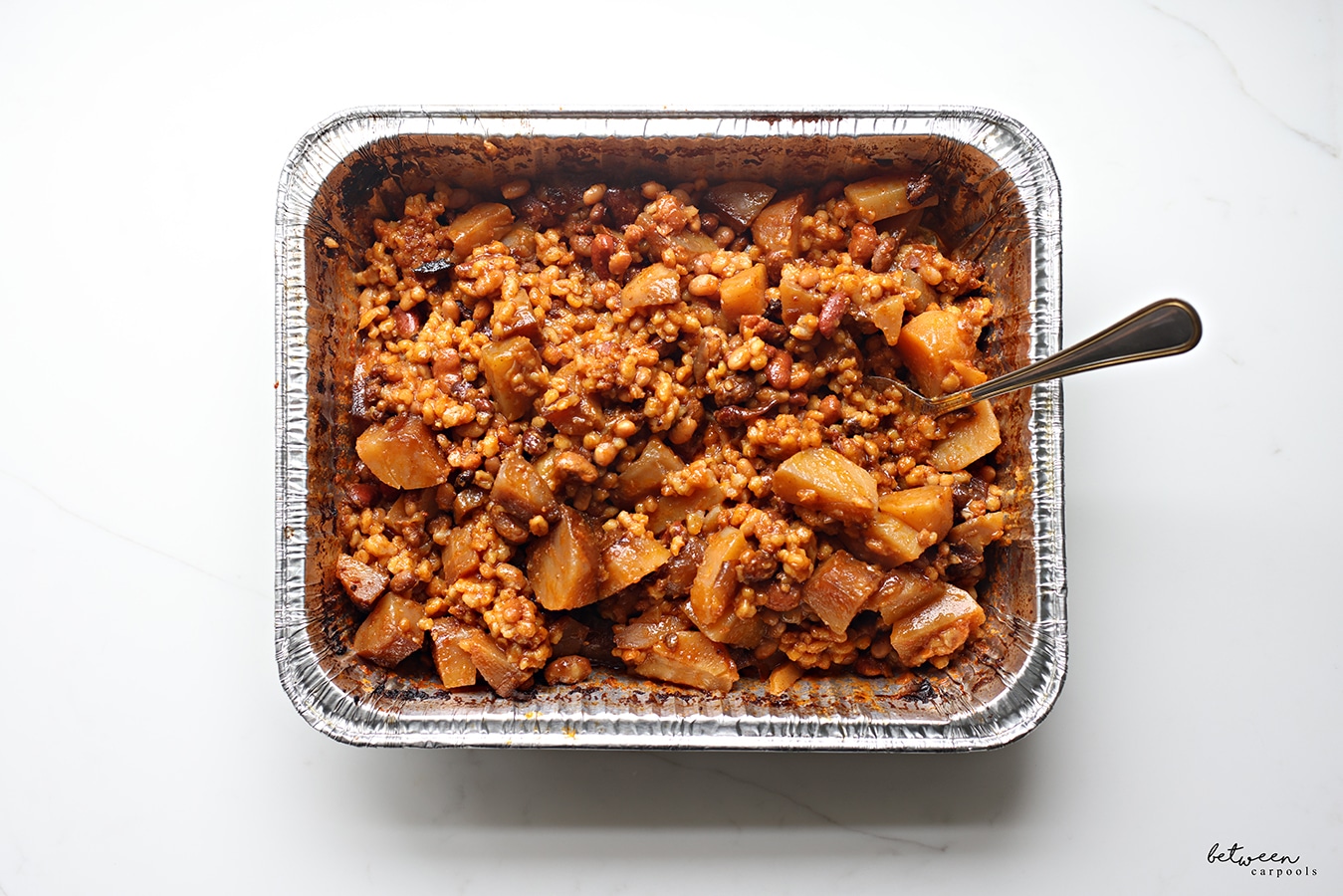 Then, a couple of weeks ago, my daughter, who is away for the summer in the Project Seed Summer Program, called to tell me about this pareve cholent that her and her friends have been making for their Thursday night get togethers. It bakes overnight in an aluminum pan (they make double the recipe in a larger pan to feed a bigger crowd) and it's delicious!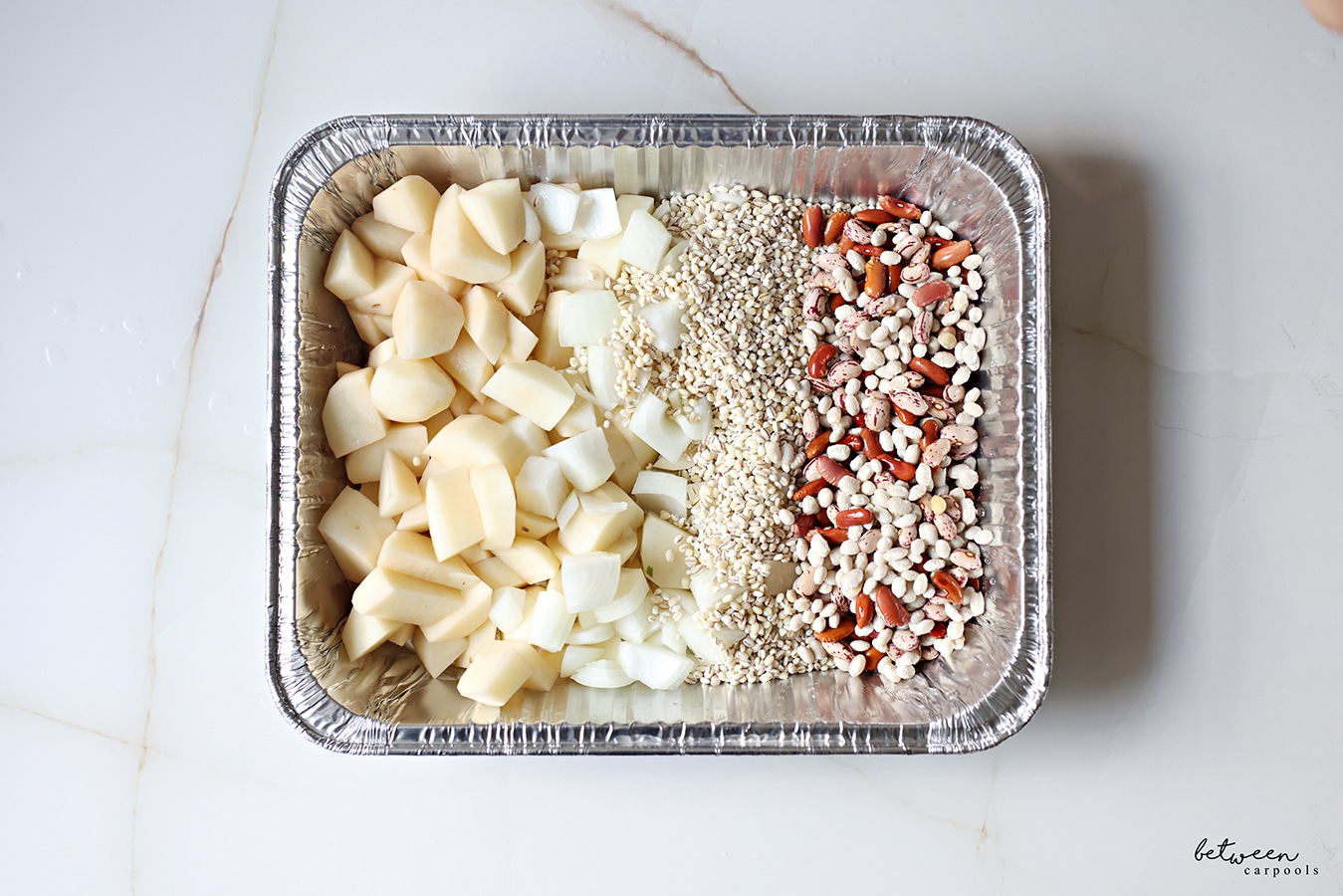 Combine all ingredients in a 9×13-inch pan.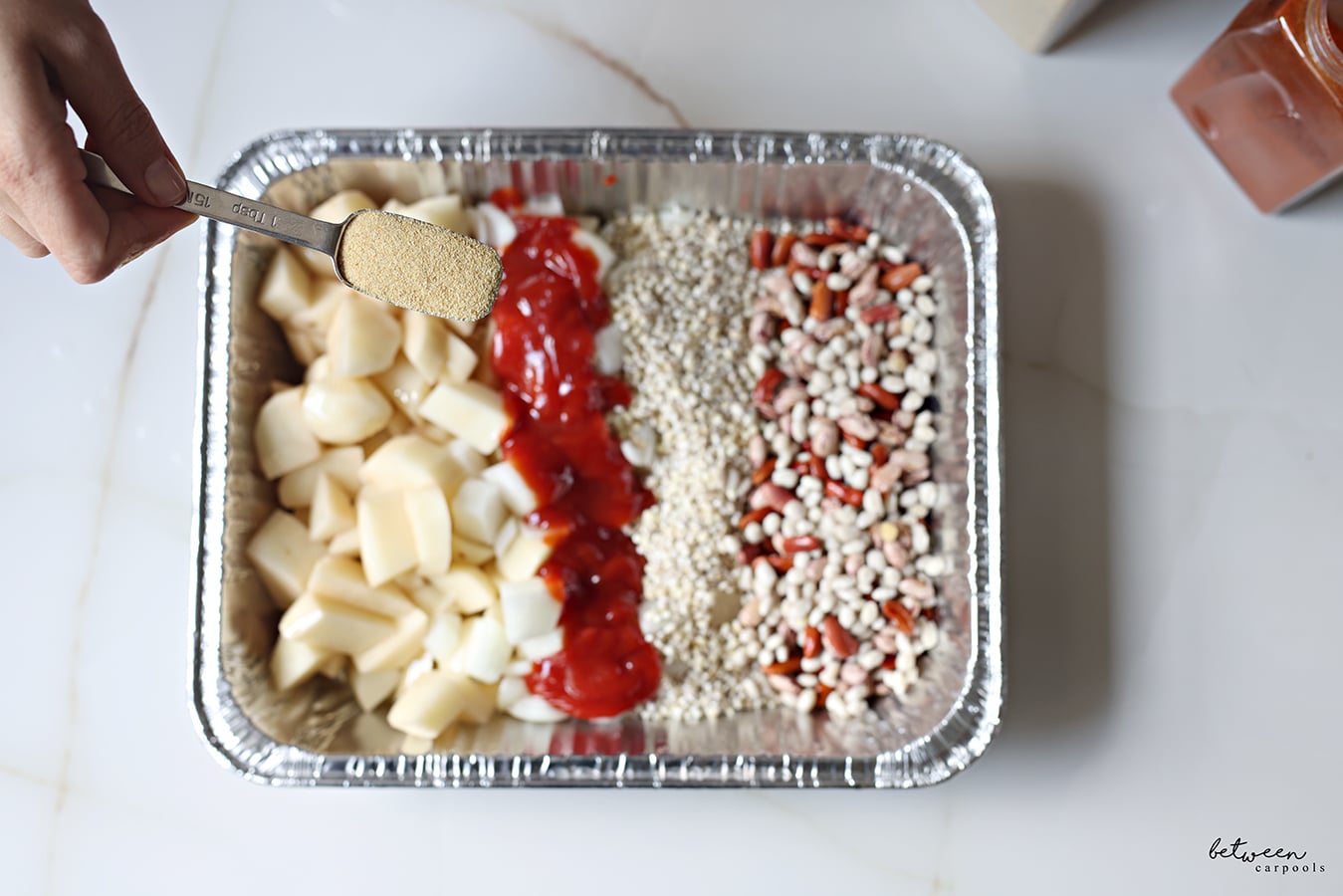 Beans, barley, potatoes, onion, ketchup, garlic powder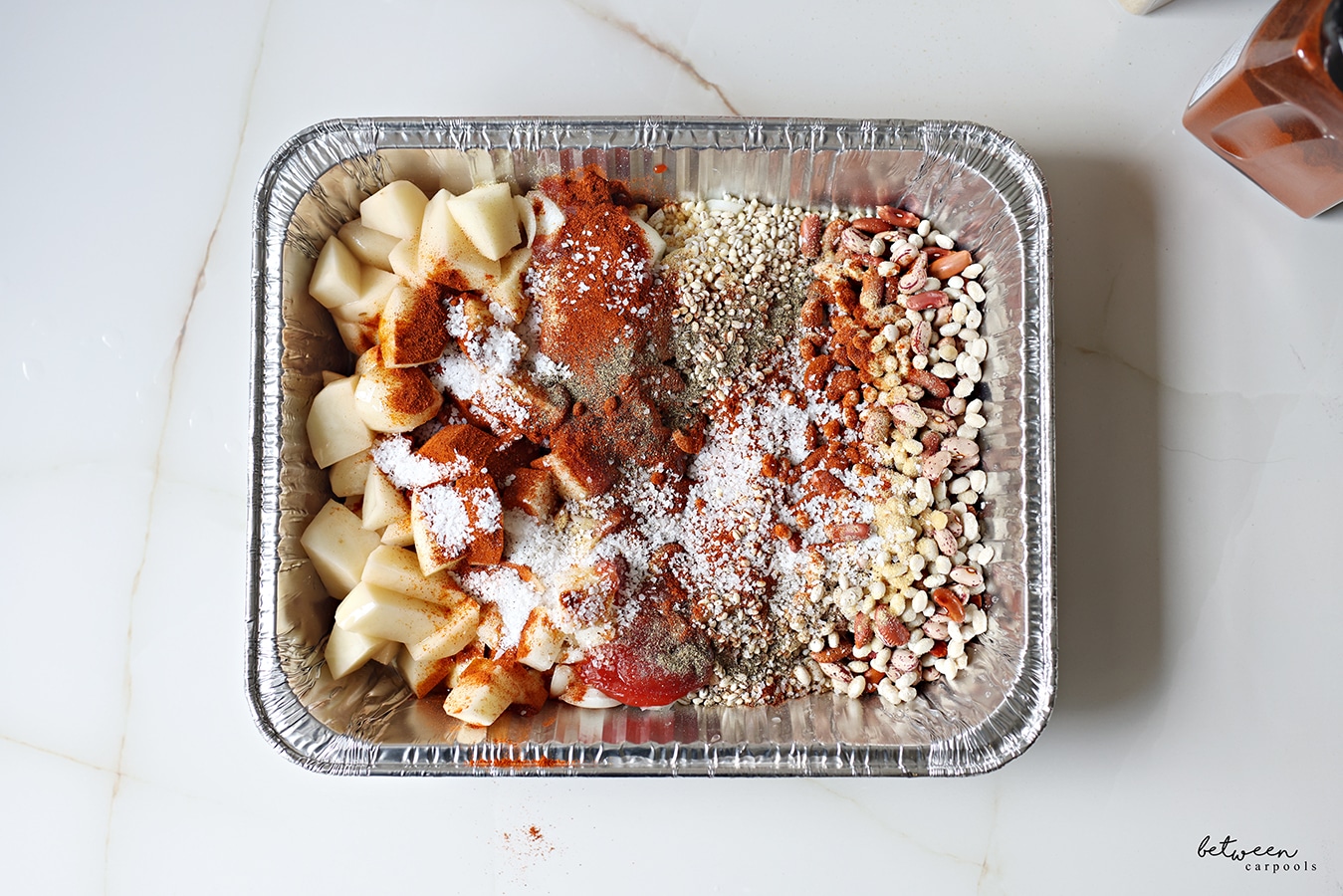 paprika, salt and pepper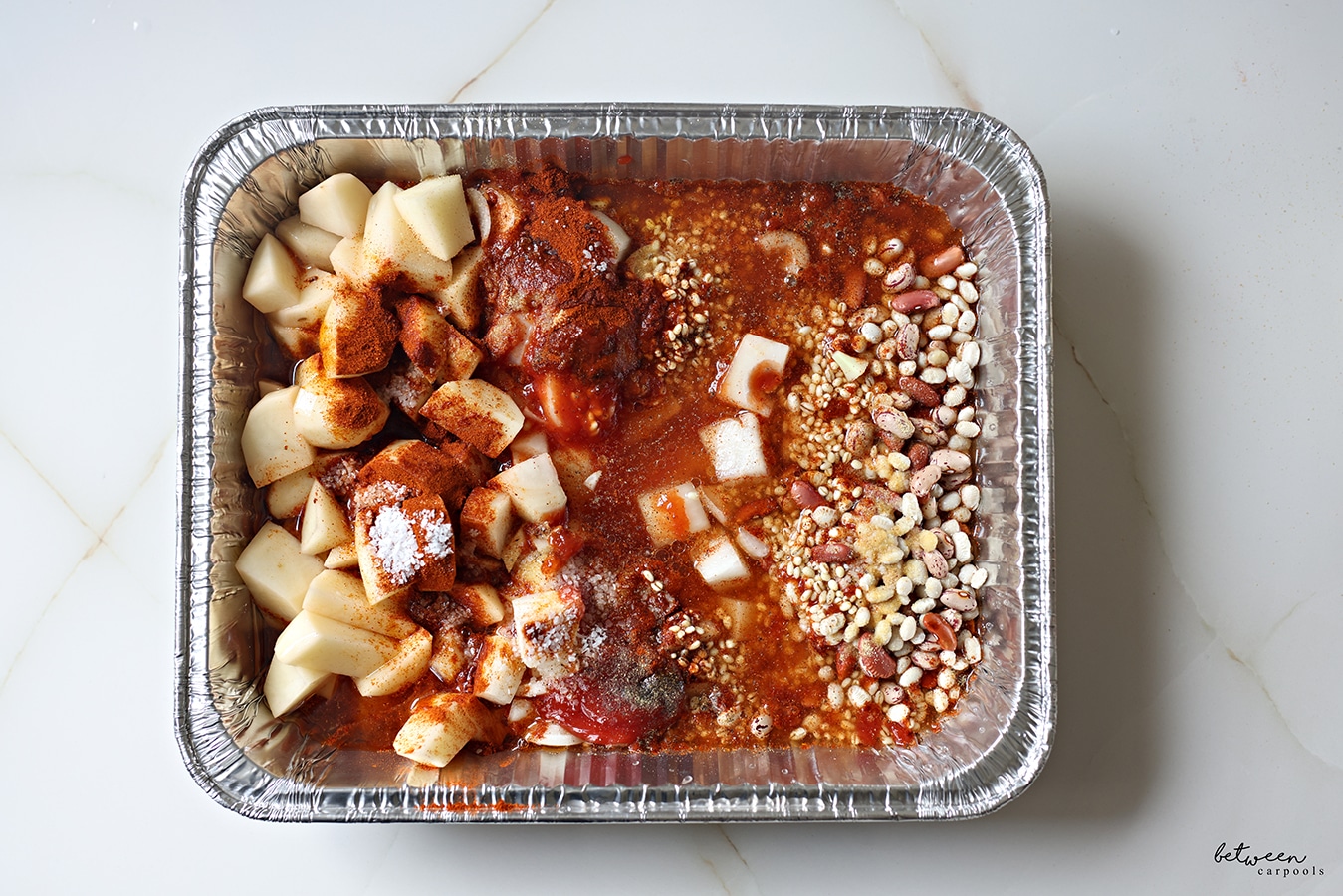 oil and water

Pareve 9x13 Cholent
Ingredients
1 cup (½ bag) cholent beans
¾ cup barley
5 Russet potatoes, peeled and cubed
1 onion, chopped
½ cup ketchup
1 Tbsp garlic powder
2 Tbsp paprika
2 Tbsp salt
¼ tsp black pepper
¾  cup oil
5 cups water (plus more)
Instructions
Preheat oven to 400ºF.
Combine all ingredients in a 9x13-inch pan.
Cover the pan very well and tight. Bake for 2 hours.
Check the cholent and add another cup of water if it looks like it's getting dry. Lower oven temperature to 200ºF and bake overnight.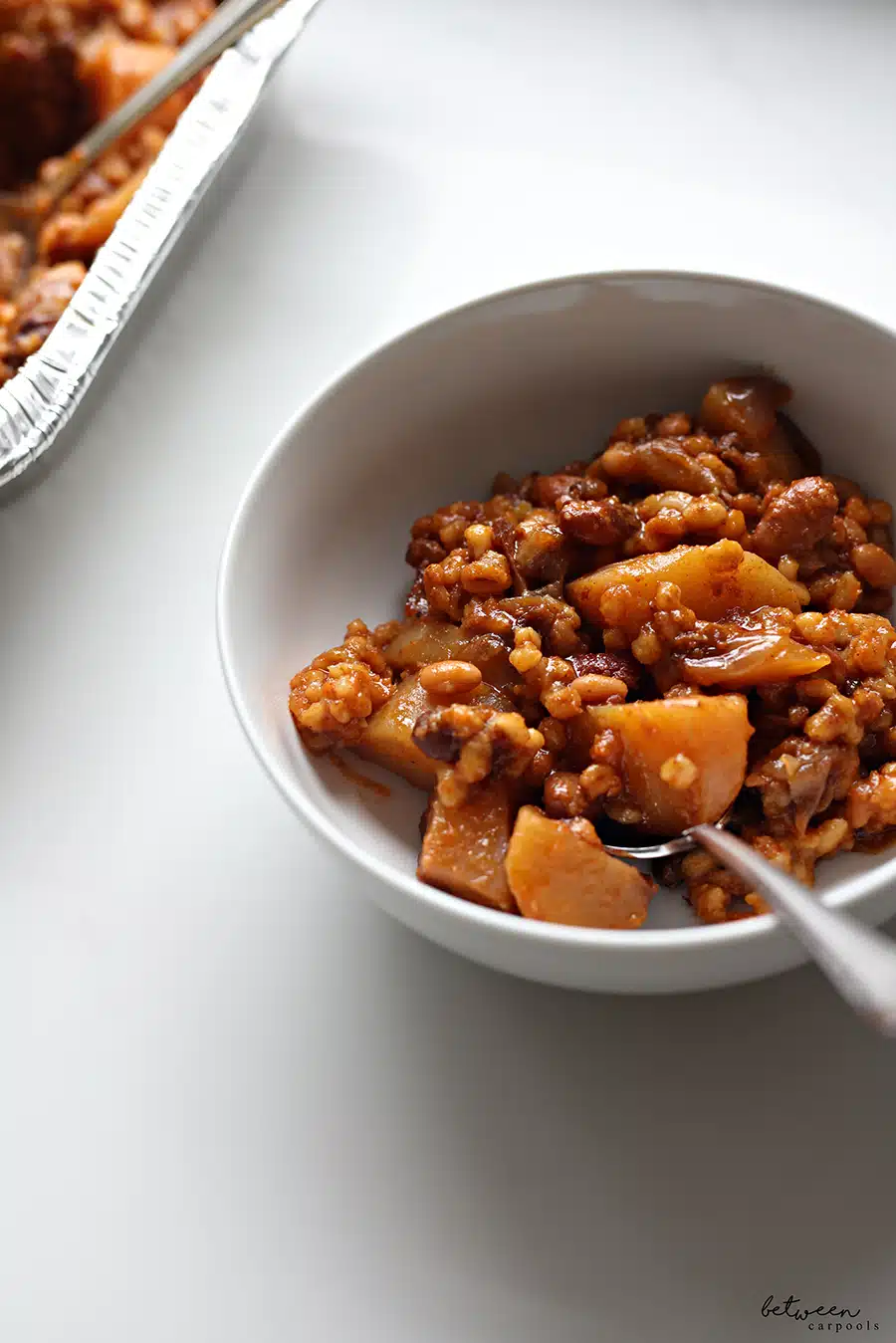 FOR EXCLUSIVE CONTENT AND A PEEK BEHIND THE SCENES, MAKE SURE TO JOIN OUR WHATSAPP STATUS HERE.