Whether you make it or buy it, this all-purpose condiment saves the day. You can use duck sauce on so many things!
While walking down the aisles of my local supermarket, I notice how many tens of new kosher-for-Passover items are on the shelves. It seemed like companies have learned overnight how to make gluten-free products look so "chometzdik." It's hard to find something that doesn't have a kosher-for-Passover version. I sound old when I tell my children that when I was a kid, the only cookie we had were ladyfingers (I thought it was a bad name for a cookie back then and still think so). One of the items I noticed on the shelves was duck sauce. For those of you reading this and aren't from the United States, duck sauce is a Chinese-American condiment that has nothing to do with ducks (perhaps it pairs well with duck). It's simply an orange sauce used as a dipping sauce for things like egg rolls; it's also popularly used in cooking chicken and meat recipes.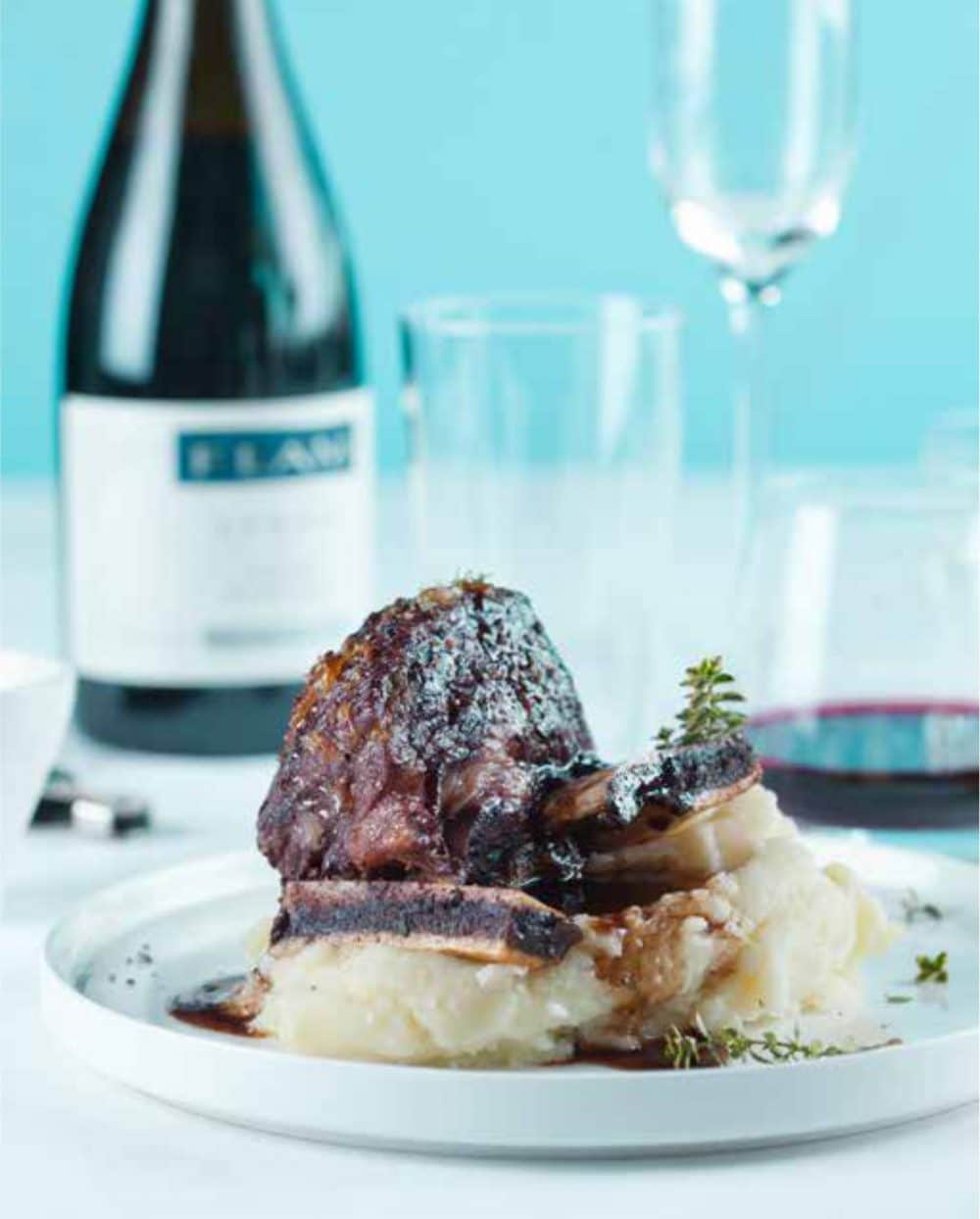 For those that don't buy processed ingredients on Pesach, or just want to make their own, here is a recipe I've shared over the years for the simplest duck sauce possible. It doesn't call for apricots or jams (the usual duck sauce components), just simple basic ingredients most people have at home.

Homemade Pesach Duck Sauce
Ingredients
1 Tbsp oil
1 red onion, diced
6 Tbsp sugar
½ tsp fresh ginger
Juice of ½ lemon
2 tsp potato starch
1 cup orange juice
Salt and black pepper to taste
Instructions
Heat oil in a saute pan over medium heat. Add onion and sugar and cook, stirring constantly, for 10 minutes, until mixture is syrupy. Add ginger and lemon juice.
Dissolve potato starch in orange juice and add to pot. Season with salt and pepper. Continue to cook until sauce thickens.
Now once you made it, what can you do with it?
Use it as a dip!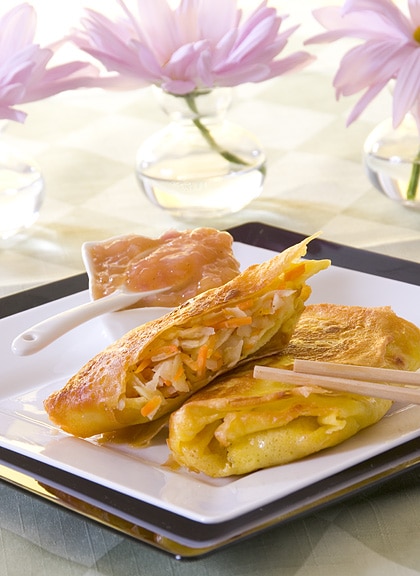 Duck sauce is the perfect dip for flanken beef egg rolls. Shred your favorite roast (great use for leftovers) and fill Pesach crepes with the shredded beef. Pan-fry and serve with the duck sauce on the side.
Make orange flanken or ribs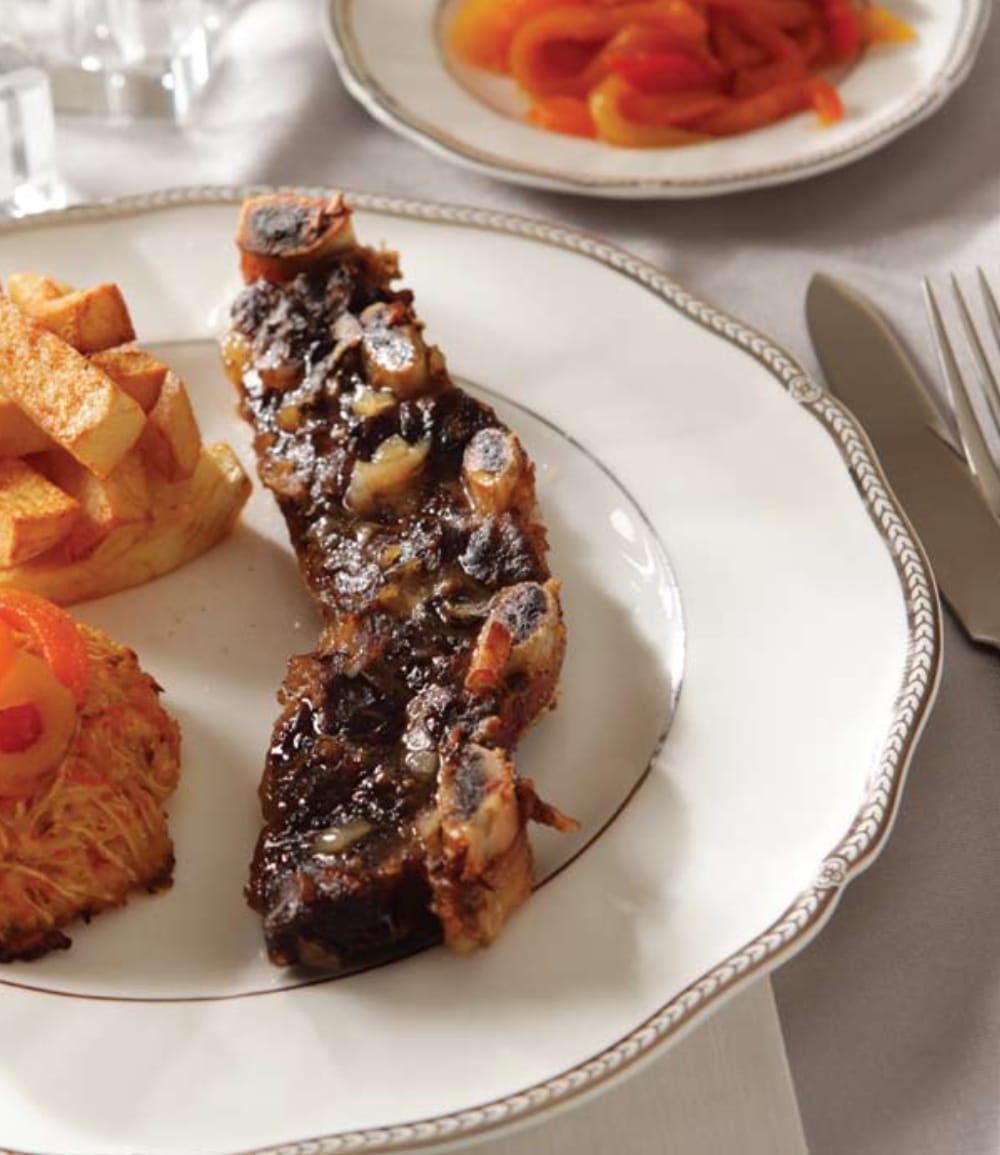 Place flanken or ribs into a 9 x 13-inch baking pan. Season with salt and pepper. Pour sauce over ribs. Cover tightly and bake for 2-3 hours. Pour sauce over ribs when serving.
Alternatively, you can use equal parts of duck sauce and orange juice. First season the meat with paprika and garlic powder. Pour over sauce and orange juice and cover and bake for 2 ½ hours. Uncover for an additional 20-30 minutes.
Make Renee Muller's Mommy's Chicken.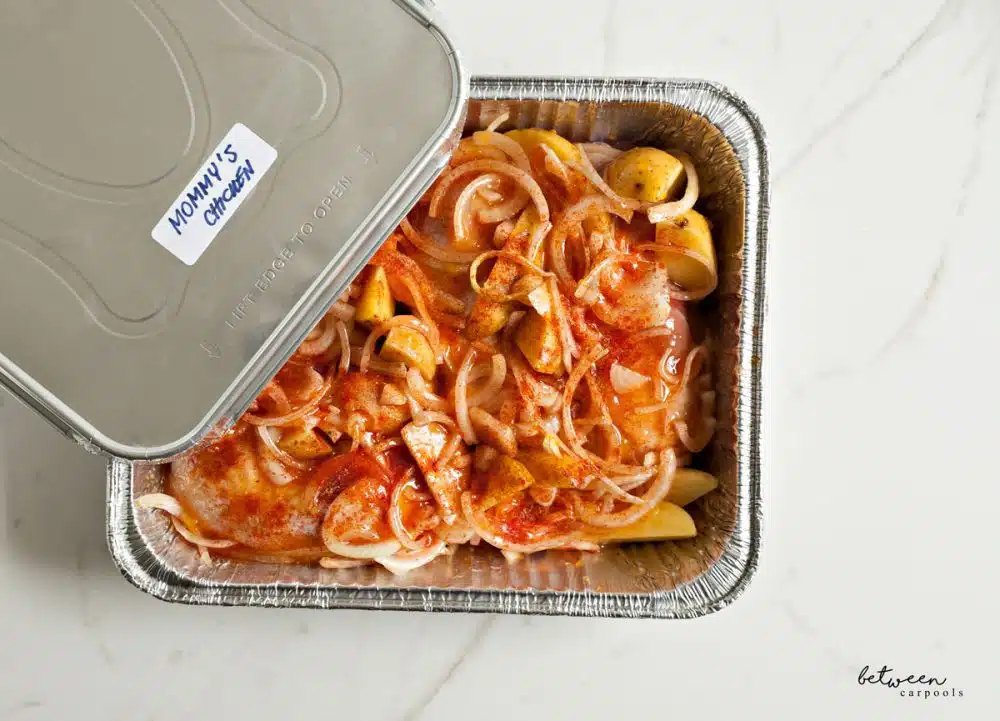 You'll find the recipe right over here.
Make easy chicken strips
Saute an onion for 3-4 minutes. Add crushed garlic (optional). Add thin strips of boneless chicken breast into the skillet. Saute until chicken is white on all sides. Add a couple of tablespoons of homemade duck sauce. Season with salt and pepper. Cook for 3-5 minutes until sauce gets mixed in well with the chicken and chicken starts to brown. You can also vegetables after sauteing the onion (mushrooms, peppers, or carrots all pair well).
Use it as a marinade for grilled chicken.
Simply marinade ahead of time, then remove from marinade and grill. You can serve the chicken with additional sauce.
Looking for more Pesach Recipes? Click here!