Coats, hoods and beanies – the tangling in winter makes our wigs so difficult to maintain. We found a winning solution!
If you wear a wig in winter, chances are you know how bad the tangling can get. If you spend a lot of time in a wig and in a coat at the same time, it gets really bad. And wearing a wig with a beanie probably causes the most tangling of all.
So how do you deal with the mess without damaging the wig and breaking all the hair? I reached out to my friend and wig-stylist extraordinaire, Rochie Goldberg, and she told me what her favorite products are.
The first option is one she recommends for general taming of frizziness, so it was already in my cabinet. An anti-frizz serum like this one from Garnier Fructis or Biosilk can do a second duty as a detangler.
The second option is a detangler spray from Mane and Tail. I purchased a bottle so I could try both products for a full review. She also recommended using a basic Wet Brush – the same one we like to use for our kids' hair!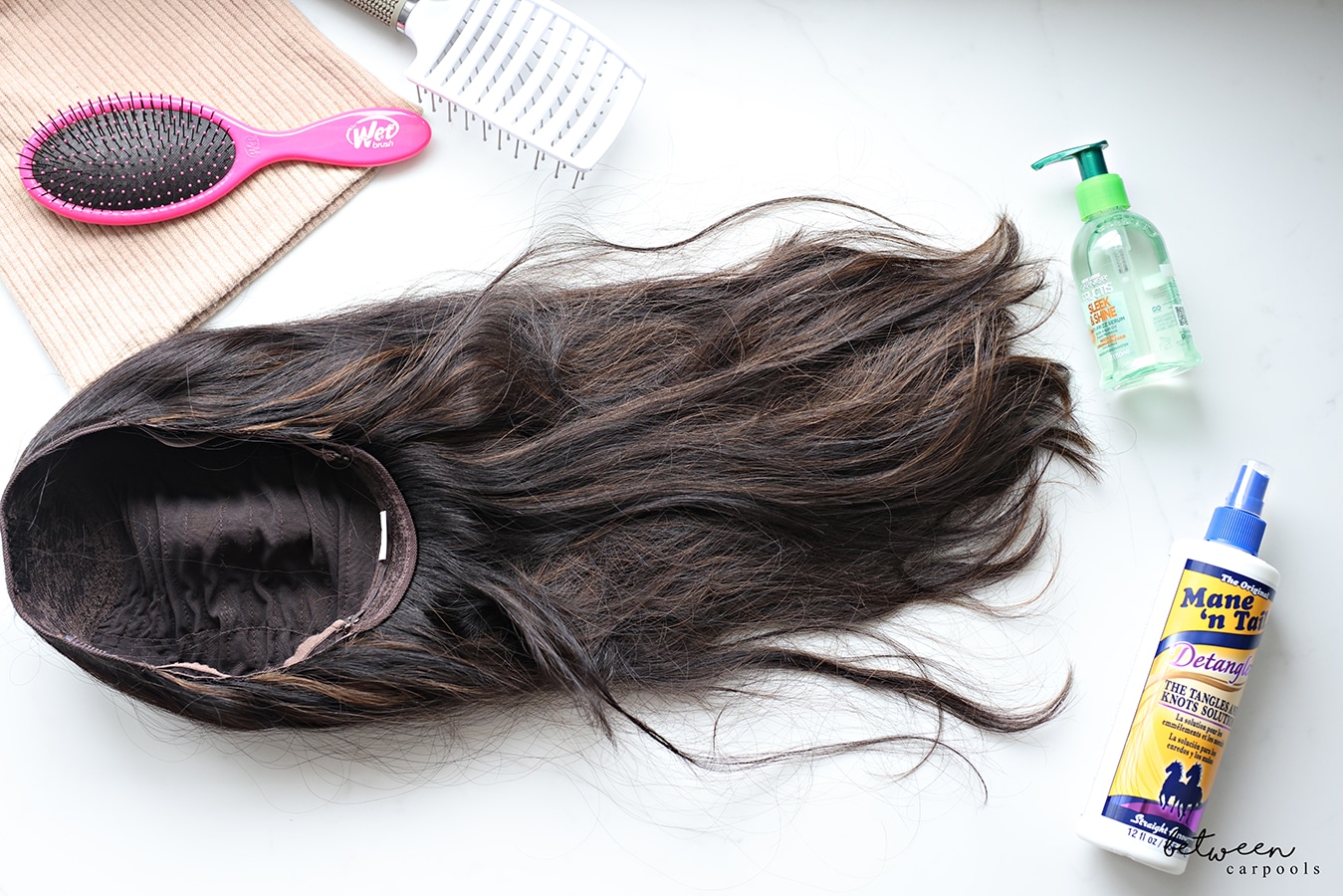 I prefer to lay the wig flat when dealing with these tangles, rather than brushing while it is on a styrofoam head. It eliminates some of the pressure of the pulling and prevents unnecessary breakage.
After a long flight in this fall and beanie, it was the perfect mess of tangling on which to try these products. I tried the spray on one half of the wig and the serum on the other half and then attempted to brush through the wig. Always start at the bottom tips and after you get through those knots, move up and do the next couple of inches. It's very important to do it patiently and carefully.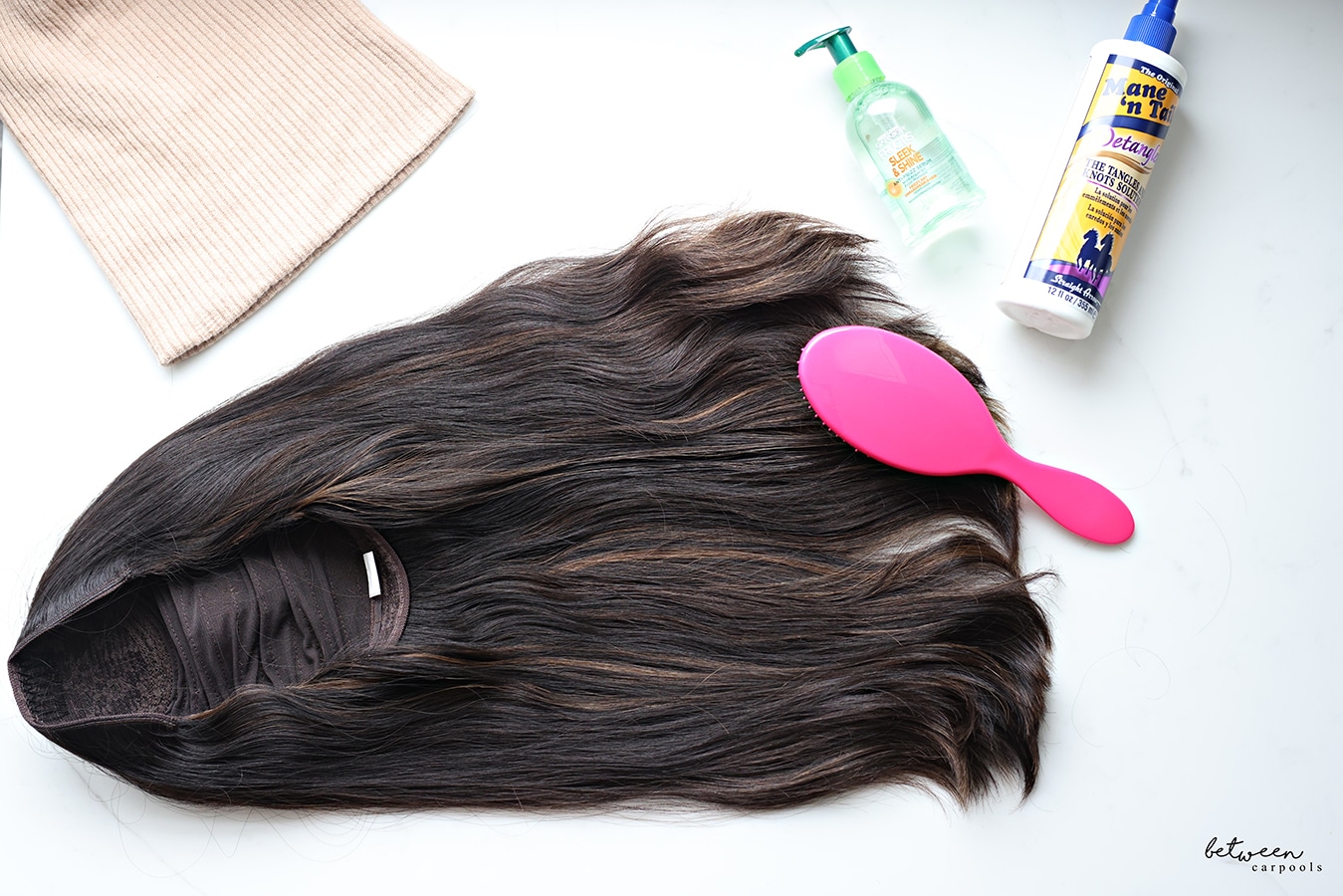 Both products made the brushing much easier and smoother. I did prefer the detangling spray over the serum, simply because it's neater and easier to use.
Notice at the bottom of the wig how there are just a few broken hairs. Without this method and these products, there would be a whole lot more.
Note: some wig stylists prefer the vent brush in the first image, but I did find the Wet Brush to do a better, more gentle job.