Ah, that time of year is here again. Shlissel Challah.
I always marvel at how enthusiastic we get when baking the first dough after Pesach. You'd think we would want to stay away from a measuring cup until July, but no. Here we are, filled with joy, pulling out or mixers, donning aprons and sprinkling our counters with flour.
We never miss an opportunity to connect, pray and keep the tradition alive.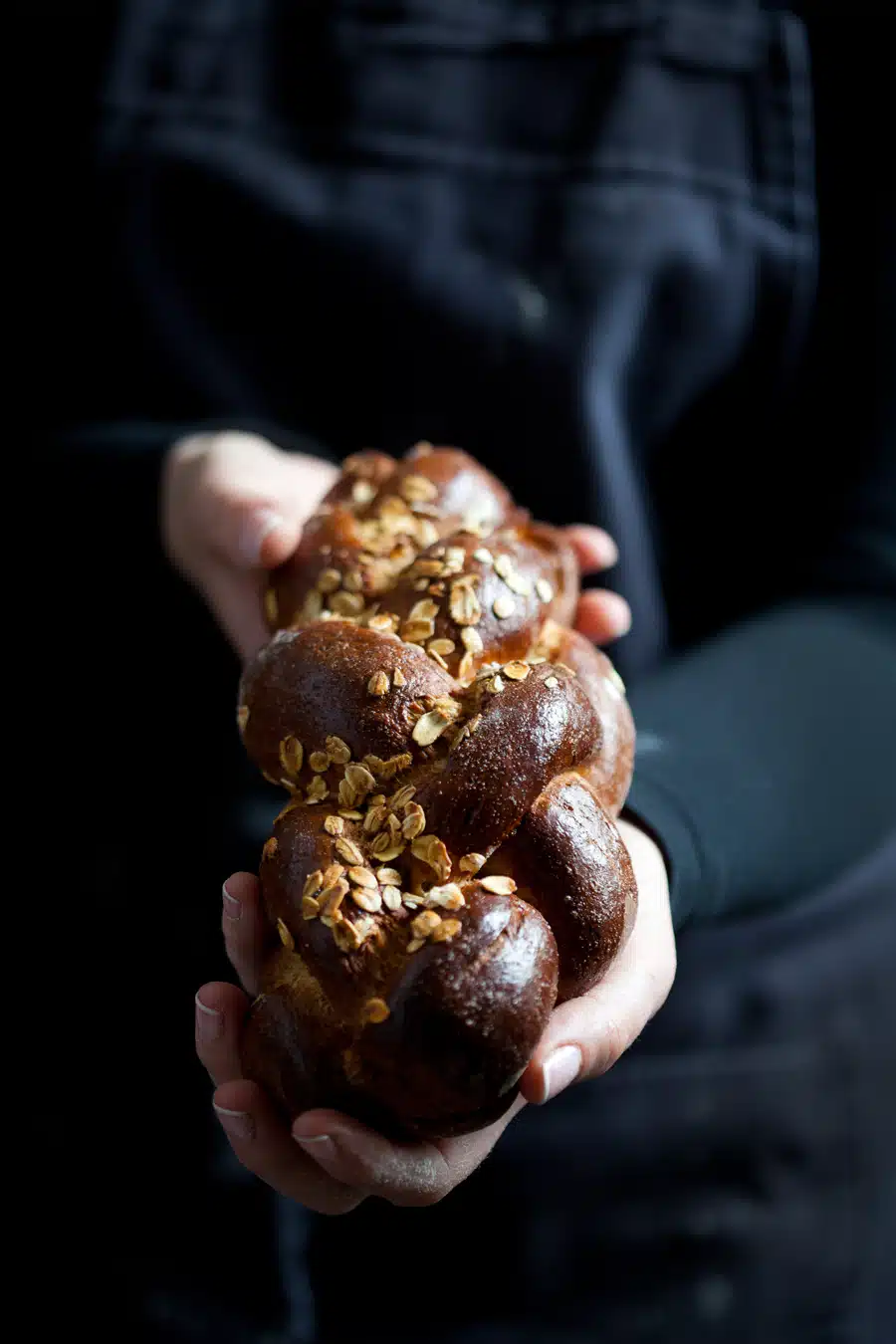 Some of you might be baking this particular recipe for years now. Some of you might recognize this whole wheat challah from your mother's/sister's/neighbors tables but never tried it yourself. Others among you might recognize this challah from my cookbook Our Table. You might have even added a post-it, to remind you about it.
Well, here is your chance. The recipe that has gone viral and that nobody tires from is here for you, at your fingertips.
Pesach is over and the overload of sugar is too. I am sure that you will appreciate knowing that this recipe contains almost no sugars, but lots of whole grains. Yet, there is no cutting in terms of flavor. This is the only form of whole wheat that my entire family agrees upon and never tires of.

Really, Really Good Whole Wheat Challah
Ingredients
6 ounces fresh yeast OR ½ cup minus 1 Tablespoon active dry yeast
4 Tablespoons sugar (preferably organic)
1 liter (1 bottle) seltzer (4½ cups), divided
8 cups whole wheat flour (I use white whole wheat)
8 cups whole spelt flour
3½ Tablespoons kosher salt
½ cup oil
1 cup honey
4 eggs
½ cup cornmeal
2 eggs, lightly beaten, for egg wash
½ cup old fashioned oatmeal (optional)
Instructions
Place yeast and sugar into a medium bowl. Warm 2 cups seltzer in microwave for 1 minute. It should be lukewarm (see Challah Notes). Pour over yeast and sugar. Let yeast activate, 10 minutes or so.
In the meantime, place flours, salt (see Challah Notes), oil, honey, and eggs into the bowl of a stand mixer fitted with the dough hook. Heat remaining 2½ cups seltzer in microwave for 1 minute. Add yeast mixture and remaining seltzer to bowl. Knead dough for 5-7 minutes.
Transfer dough to bowl or bag (see Challah Notes). Cover and let rise for no longer than 40 minutes.
Preheat oven to 425°F. Line 2 baking sheets with parchment paper, or grease 6 challah pans. Sprinkle liberally with cornmeal.
Take challah with a berachah. Divide challah into 6 equal portions. Working with one piece at a time, divide each portion into equal parts, depending on how many strands you wish to braid.
On a floured surface, form each part into a long strand. Braid strands into a challah. Repeat with remaining dough.
Place challos onto prepared sheets/pans. Brush with egg wash. Immediately sprinkle with oats. Brush with egg wash again, over the oats. This helps the oats stick to the dough and it gives the oats a nice glaze.
Bake for 15 minutes. Lower oven temperature to 375°F; bake for an additional 15-20 minutes or so, depending on size of challos.
Remove challos from oven; place upside down, on a towel, to cool.
Freeze challos, unless you will use them that same day.
Rewarm challos briefly in the oven before serving.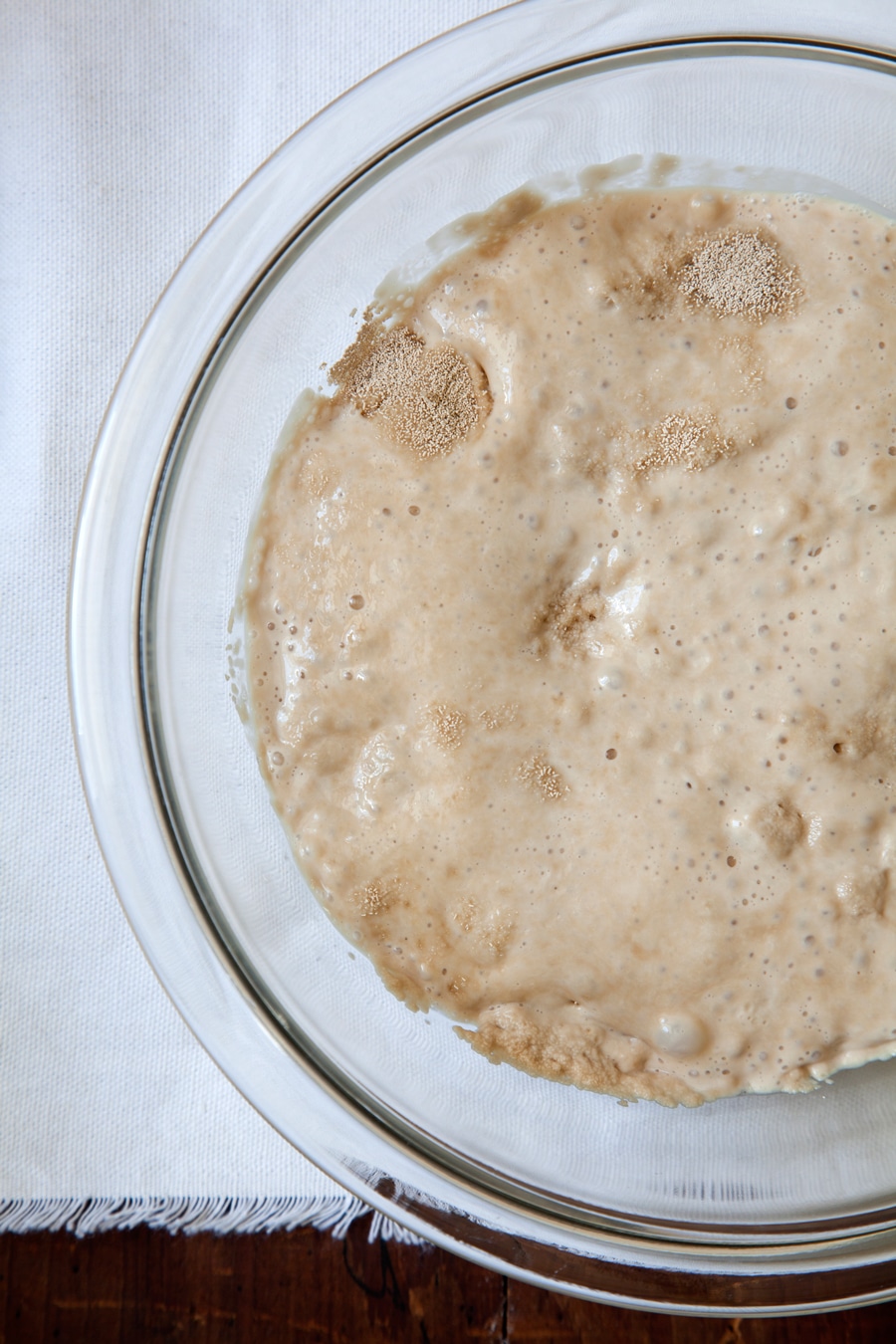 Renee's Challah Notes
  

It is imperative to use lukewarm water to activate the yeast (100-110°F). If your water is too hot it will "kill" the yeast. Wait for the yeast to activate. If, after 10 minutes or so, your yeast does not start bubbling and foaming a bit, discard it and start over. Your yeast might have been too old or the water too hot/cold.

  

I like to use a combination of white whole wheat, and spelt. I found this blend results in the lightest and softest challah. But I have made this recipe with whole wheat only, spelt only, and white whole wheat only. They were all great and all different. Feel free to experiment to your liking.

  

Salt could "kill" yeast, too. When placing the salt into the flour, dig a little hole in the flour, spoon the salt into it, and then cover the salt with flour.

  

Here's a neat trick: Measure the oil first, and swirl it around a bit in the measuring cup while pouring. Measure the honey next. Your honey will glide right out of your pre-greased measuring cup.

  

I like to knead the dough for a good 10 minutes. Once those 10 minutes are up, I turn off the machine, count to 20 (exactly the time needed to line a large bowl with a plastic bag, and spray the inside of the bag with cooking spray — see the next note if you are raising your eyebrows in wonder), and then run the machine again, for 5-10 seconds longer. This is a little trick I learned along the way from one of the many challah gurus out there. It helps stabilize the dough gluten so that your challos won't "blow up" in the oven and fall apart all over the place (ever had that happen? It's so upsetting!!).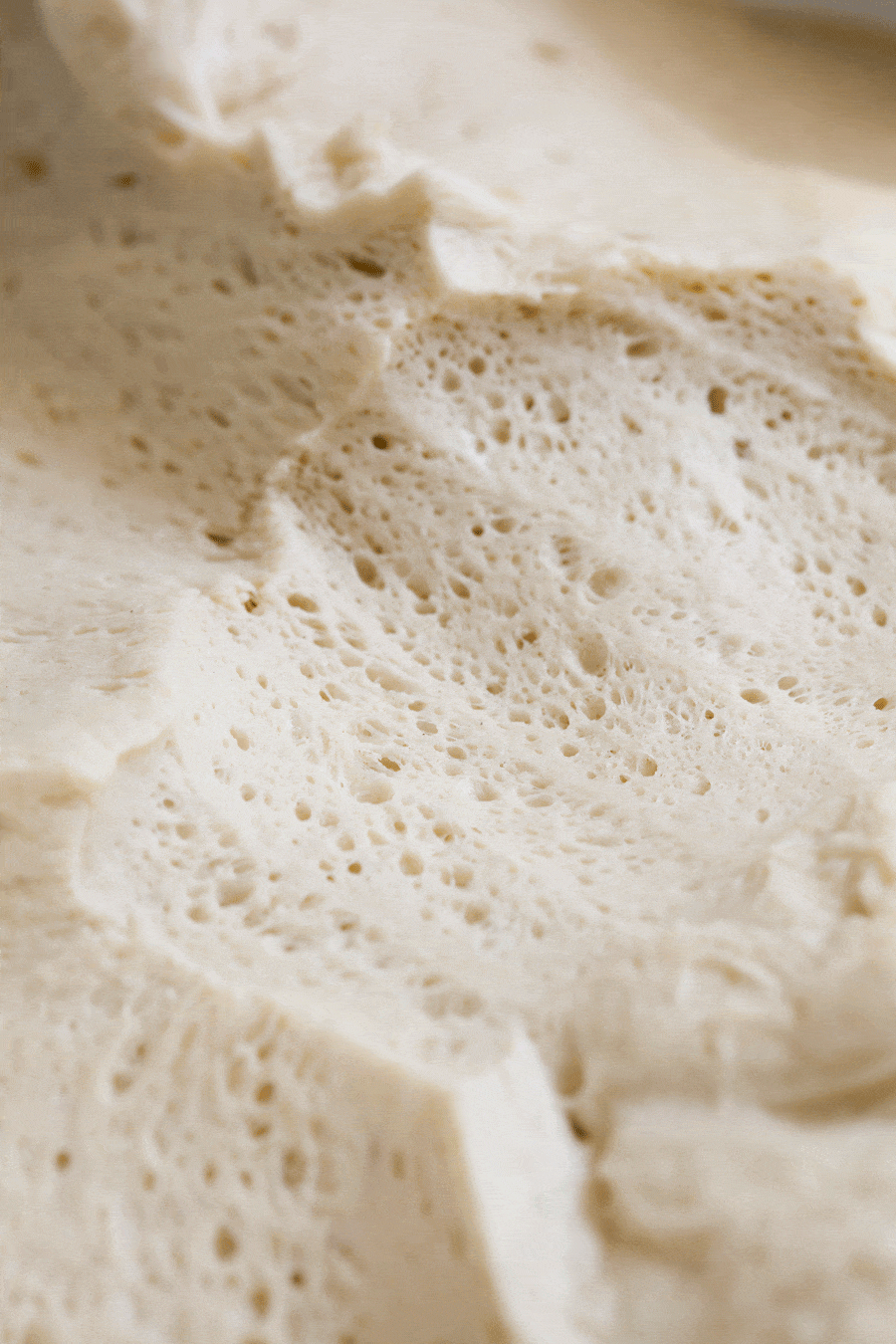 I find that the best place for the dough to rise is inside a large, food-safe plastic bag. Yup, you heard me. Line a large bowl or box with a big plastic bag, spray the inside with cooking spray and place dough inside. Fold over the top of the bag, cover with a blanket or large towel, and let rest. The plastic creates the perfect hot and humid environment for the dough to rise. And ladies, read between the lines: no bowl to wash! I know you will try it, just for that alone.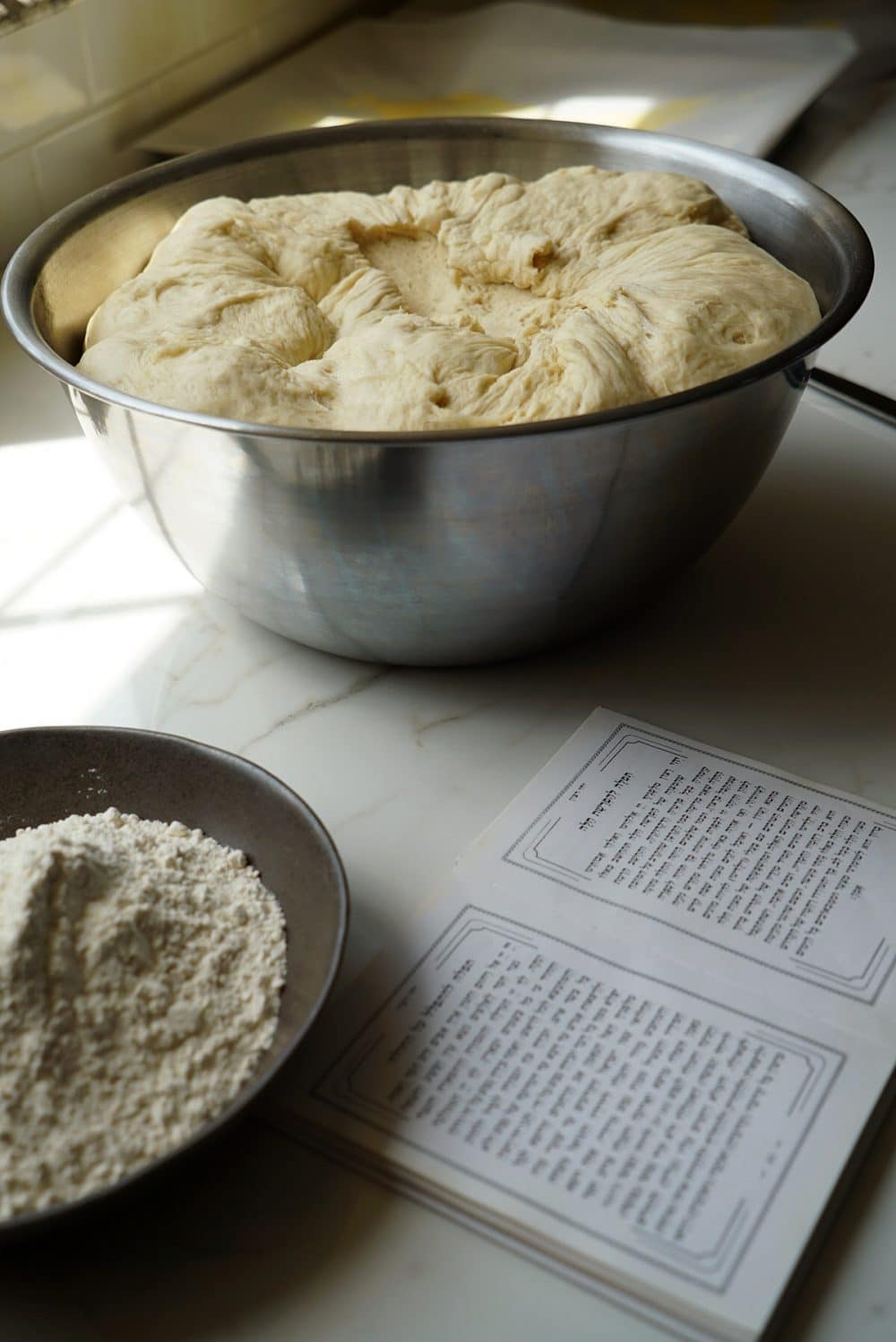 To find out which egg wash produces the shiniest challah, check out this post!