Do you like long grain rice? Or brown rice? Or do you keep basmati or jasmine in your pantry? No matter your rice, there's a perfect cooking method for you.
Rice is a highly common winter comfort food. It's a healthy, inexpensive grain that has the ability to transform a humble dinner into a hot, hearty meal. Though, all too often, cooking a pot of rice turns into a failed attempt at turning out a hearty dish.
Rice is a dried grain that needs to be properly rehydrated. Gummy, starchy, and overcooked rice are all signs of being incorrectly cooked. Learning to perfectly cook it can be a game-changer.
There are countless varieties to choose from but, the 3 most commonly used kinds are; long-grain white, brown, and basmati or jasmine.
Long-Grain White Rice: Neutral in flavor, providing a backdrop for other foods. Nonetheless, higher-quality white rice—like good white pasta—offers a pleasingly chewy "al dente" feel when cooked correctly. Since it is low in starch after cooking, it remains fluffy and separate. It uses the simmer-and-steam method.
Brown Rice: A nutty flavor and delightful chew. It also has a tough reputation, often cooking up gummy or underdone. A fool-proof method is what this needs and cooking brown rice like pasta fits the bill.
Basmati or Jasmine Rice: Basmati and jasmine are both fragrant, and highly sought after for their delicate taste. Basmati and jasmine rice are most often cooked using the pilaf method.
My Top 7 Things to Keep in Mind When Cooking Rice
Using a sturdy sauce pot with a tightly fitted lid is key for good results. It can be the first solution to avoid improperly cooking it.

1 cup of uncooked rice serves 2 to 3 people.

Rinsing is the first line of defense against gummy grains as it washes away loose, powdery starch that can stick to the grains as it cooks. Always use a

fine-mesh strainer

to rinse under

cool

running water till water runs clear— no matter the cooking method.

Although water is not your only liquid option, it is the most common. A variety of stock/broth- such as chicken, vegetable, mushroom, etc.; can really take the flavor of your dish to a whole new level.   

Setting the stovetop knob on "2" with a tightly fitted lid for your pot will give a perfect simmer

Avoid stirring–it will agitate the rice, leaving you with mushy, gummy grains.

It's tempting to serve just off the fire without allowing it to rest, but then you'd find the top layer drier and fluffier than the bottom, which can be very moist and fragile. Allowing it to sit undisturbed with the lid on for a minimum of 5-10 minutes (or as long as 30 minutes) allows the moisture to redistribute. The grains retain their integrity and come out light and fluffy resulting in a more uniform texture.    
The 3 Cooking Methods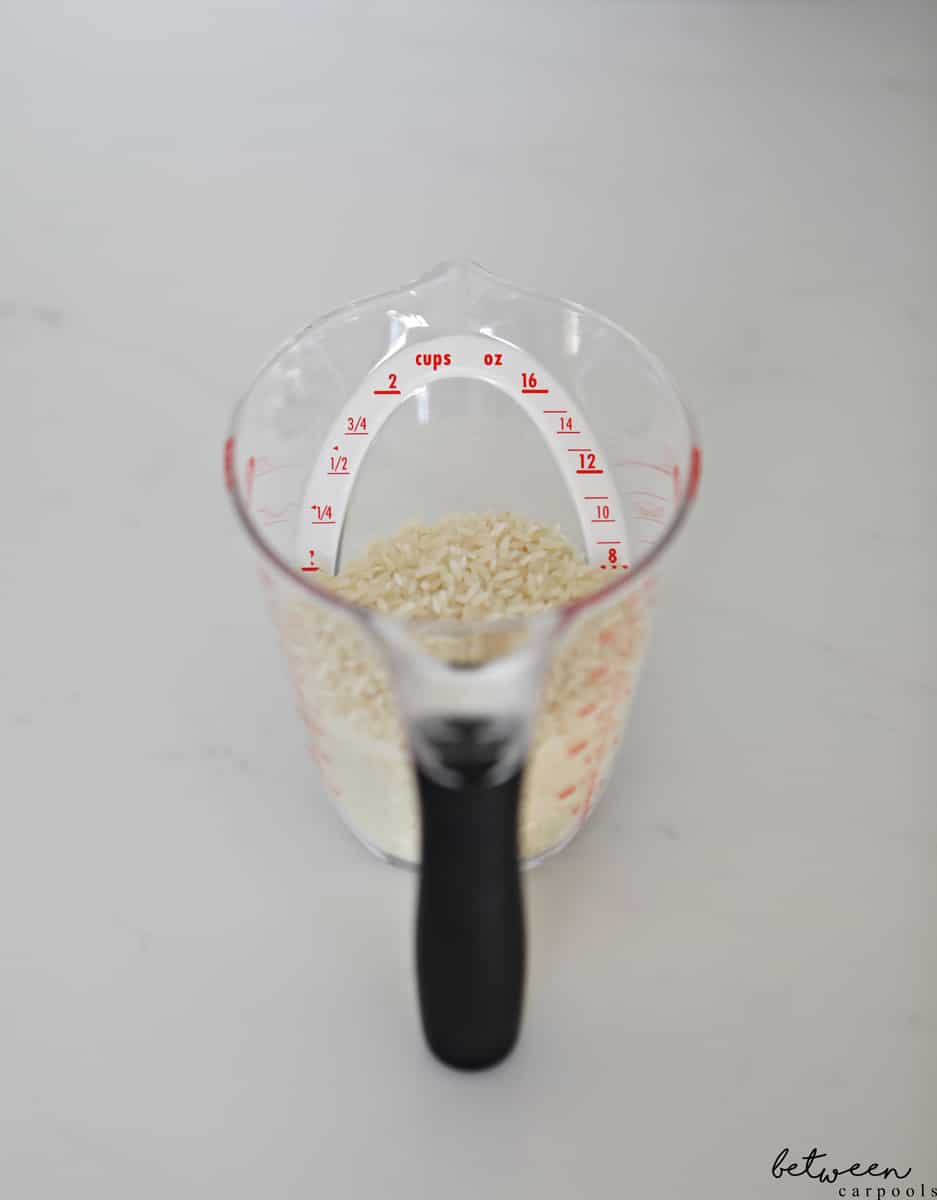 Simmer-and-Steam Method
The simmer-and-steam method is probably the most used method when it comes to cooking rice. Standard long-grain white rice is traditionally cooked this way. In this method, the grains simmer in water or broth until completely absorbed. You slide the pot off the heat to steam for 10 minutes. With a quick fluff of your fork, it's is ready.
Add 1 ½ (for more pronounced grains) to 2 cups (for stickier rice) cold water and 1 cup short/long-grain white rice to a 2-quart saucepot. Season with a teaspoon of salt.  Cover pot and bring to a boil (peek after 5-6 minutes to see if it's boiling, but don't lift lid completely)**. Reduce to a simmer and allow to cook for 15 minutes. Avoid stirring as it will agitate the rice, making it mushy. Turn the heat off, push the pot to the back of the stove (off the hot heat source) and allow to steam for 10 minutes. Add oil, about a tablespoon. Fluff with a fork, and serve.   
**It takes 5-6 minutes to come to a boil. This timing applies only when using 1 cup rice and 2 cups liquid in a 2-quart. If you have a glass lid it can be easy to gauge when the water comes to a boil.
The Pasta Method
The pasta method uses enough water to cover the rice. Once it is tender and chewy, excess liquid gets drained. The rice is then returned to the hot pot and steams off to get rid of any excess moisture.
Rinse over cold running water until water runs clear. Add 3 cups cold water and 1 cup short/long grain brown rice to a 2-quart sauce pot. Season with a generous amount of salt, about a tablespoon. Bring to a boil, reduce to a simmer and cook for 25-30 minutes. After the 25-minute mark, fish out a grain or two every so often and take a taste to test for doneness.
If you prefer it al dente 25 minutes of cooking time should be enough. For a softer, lighter feel, lean toward 30 minutes or more of cooking time. I know that this sounds short for brown rice, so you can cook a little longer to make it softer. Just keep in mind that rice will keep cooking while it steams in the next step, so don't wait until it's completely to your liking before draining and steaming. Take it off when it's "almost" done. 
Drain excess water, turn off the heat, and drain  in a fine-mesh strainer. Return to the pot and replace the lid. push the pot to the back of the stove and allow to steam for 10 minutes. Add the oil, about a tablespoon, and salt to season. Fluff with a fork and serve.   
The Pilaf Method
The phrase "pilaf" is referenced to a way of cooking rice that is first sautéed/toasted in oil followed with a simmer and steam method. Toasting keeps the grains separate which creates a fluffy texture and lends it a highly preferred nutty and fragrant flavor. Basmati and jasmine rice are almost always made in pilaf-style. The pilaf method is most often cooked incorporating sautéed vegetables; think Spanish rice.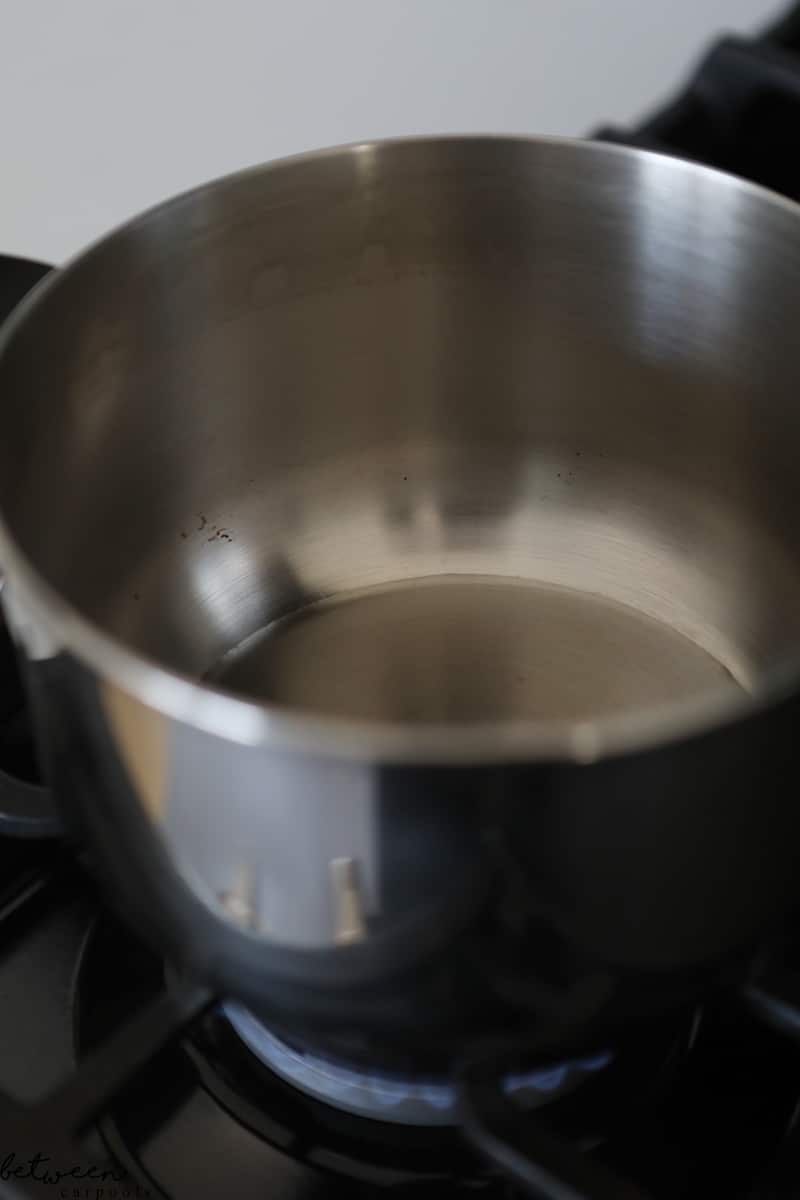 Heat a 3- quart sauté pan   on medium heat, add a tablespoon of olive oil, and heat.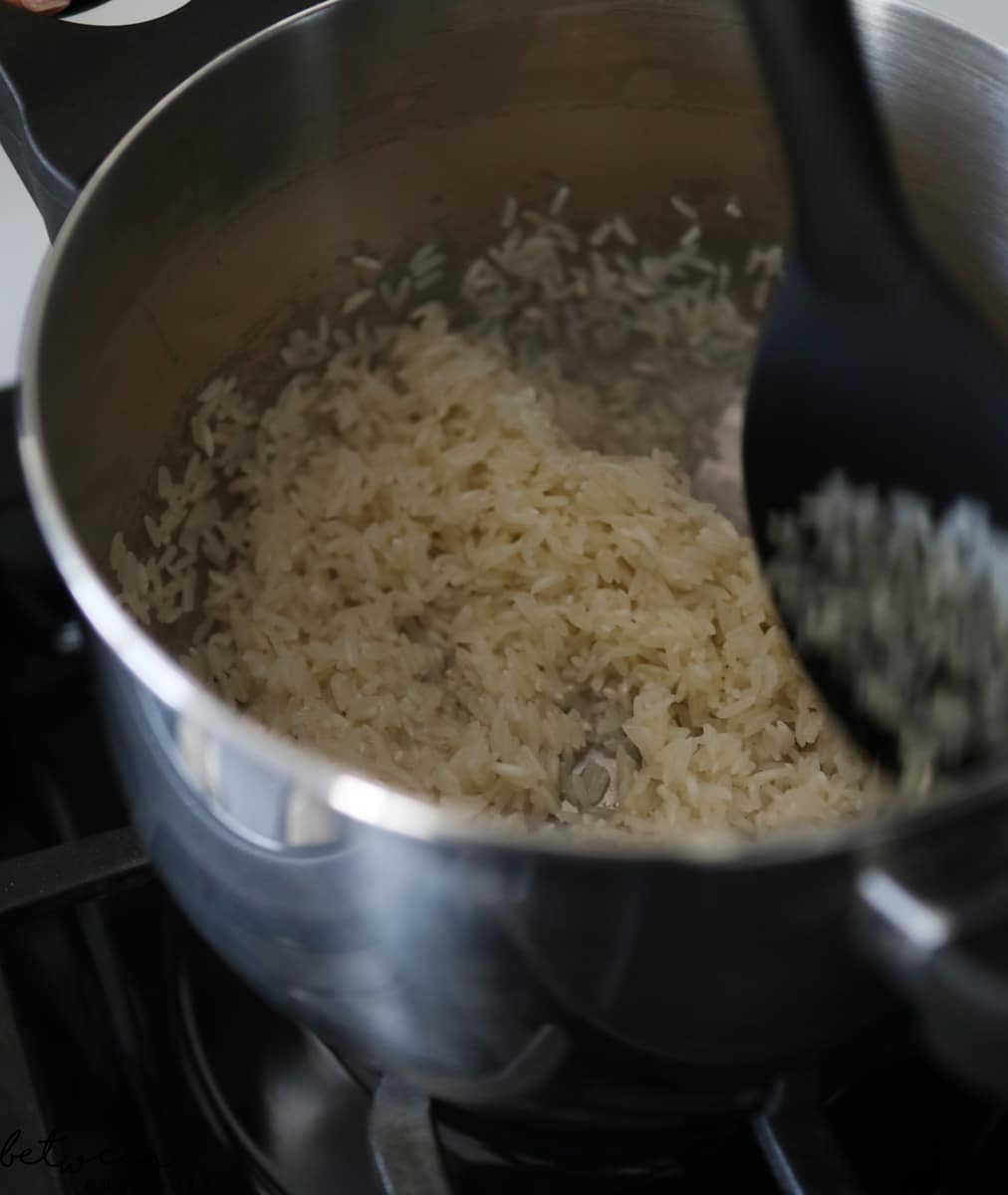 Add 1 cup white jasmine or basmati rice, and sauté rice till fragrant and pearly white, about 5-7 minutes.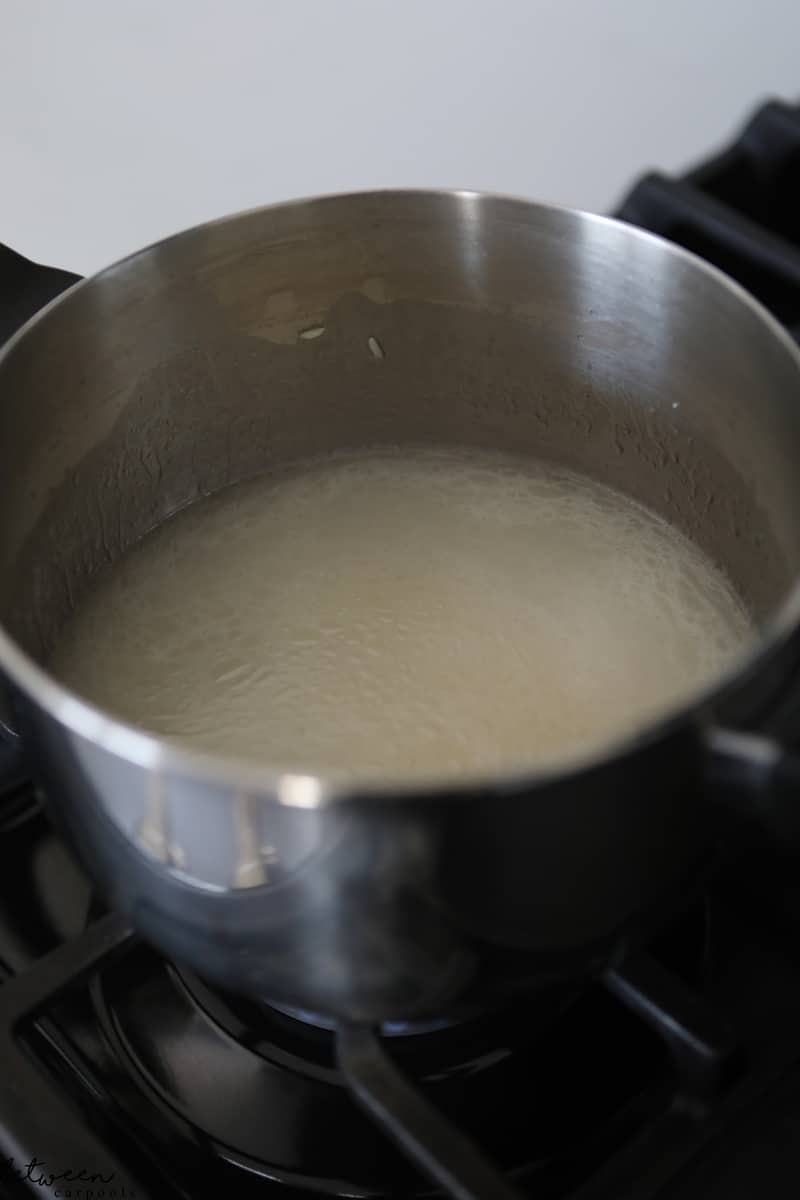 Add 1 ½ cups HOT water, or HOT chicken or vegetable broth. The mixture will bubble up; don't be alarmed. Stir once to combine and cover with a lid. Bring mixture to a boil, without lifting the lid reduce to a simmer. Cook rice for 12 minutes. Turn the heat off, push the pot to the back of the stove, and allow to steam for 10 minutes. Add oil, about a tablespoon. Fluff with a fork, and serve.