This easy sweet potato fry side dish has been a go-to countless times.
There's something about these sweet potato fries―whenever we made them after publishing Kids Cooking Made Easy―we noticed that they always came out best when we measured the spices exactly and didn't skip or substitute any. So just trust us. Prep according to directions and you won't miss the fact that you never fried a thing.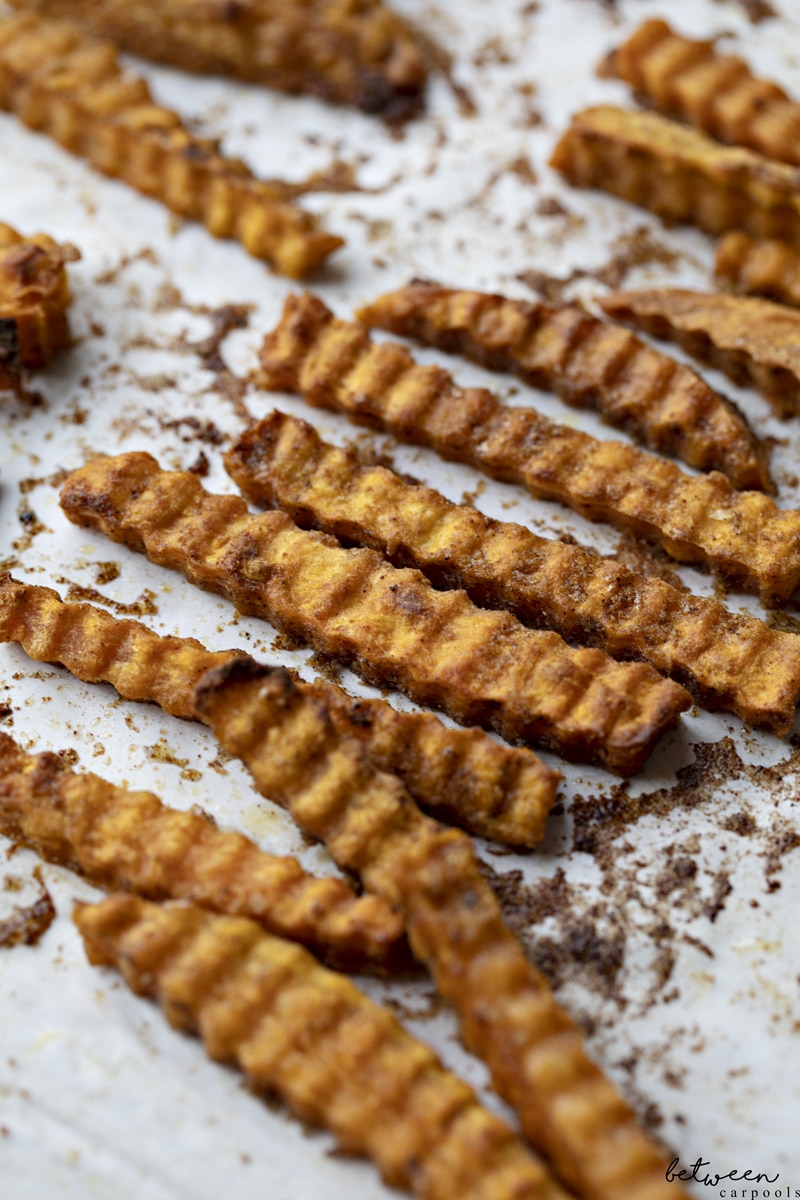 Some Tips:
*You can skip the bowl and toss your French fries right on the baking sheet (less cleanup!).
*If you like your French fries to be crispy, you can raise the temperature and bake them at 450ºF. They will also crisp up faster when you use aluminum foil instead of parchment paper to line your baking sheet.
*Want to cut your sweet potato with ridges as shown in the photo? You'll need a crinkle cut knife like this.

Sweet Potato Fries
Ingredients
3 sweet potatoes, cut into French fry sticks
1½ teaspoons kosher salt
1 teaspoon garlic powder
1 teaspoon cumin
¼ teaspoon ground black pepper
4 tablespoons oil
Instructions
Preheat oven to 425ºF. Line two baking sheets with parchment paper, or line with aluminum foil and grease with nonstick cooking spray.
In a large bowl, combine potatoes, salt, garlic powder, cumin, pepper, and oil. Toss to combine so oil and spices are evenly distributed. Spread potatoes in an even layer on the baking sheets. Bake for 45 minutes.
Adapted from Kids Cooking Made Easy by Leah Schapira and Victoria Dwek