They're bigger than half sheets and smaller than full sheets. These sheet pans are the perfect size for your oven. 
When I discovered "big sheet" size sheet pans, I was sold. 
"Big sheets" are smaller than full sheet pans that only fit in commercial ovens, and they're larger than the typical half sheet pans that most of us use.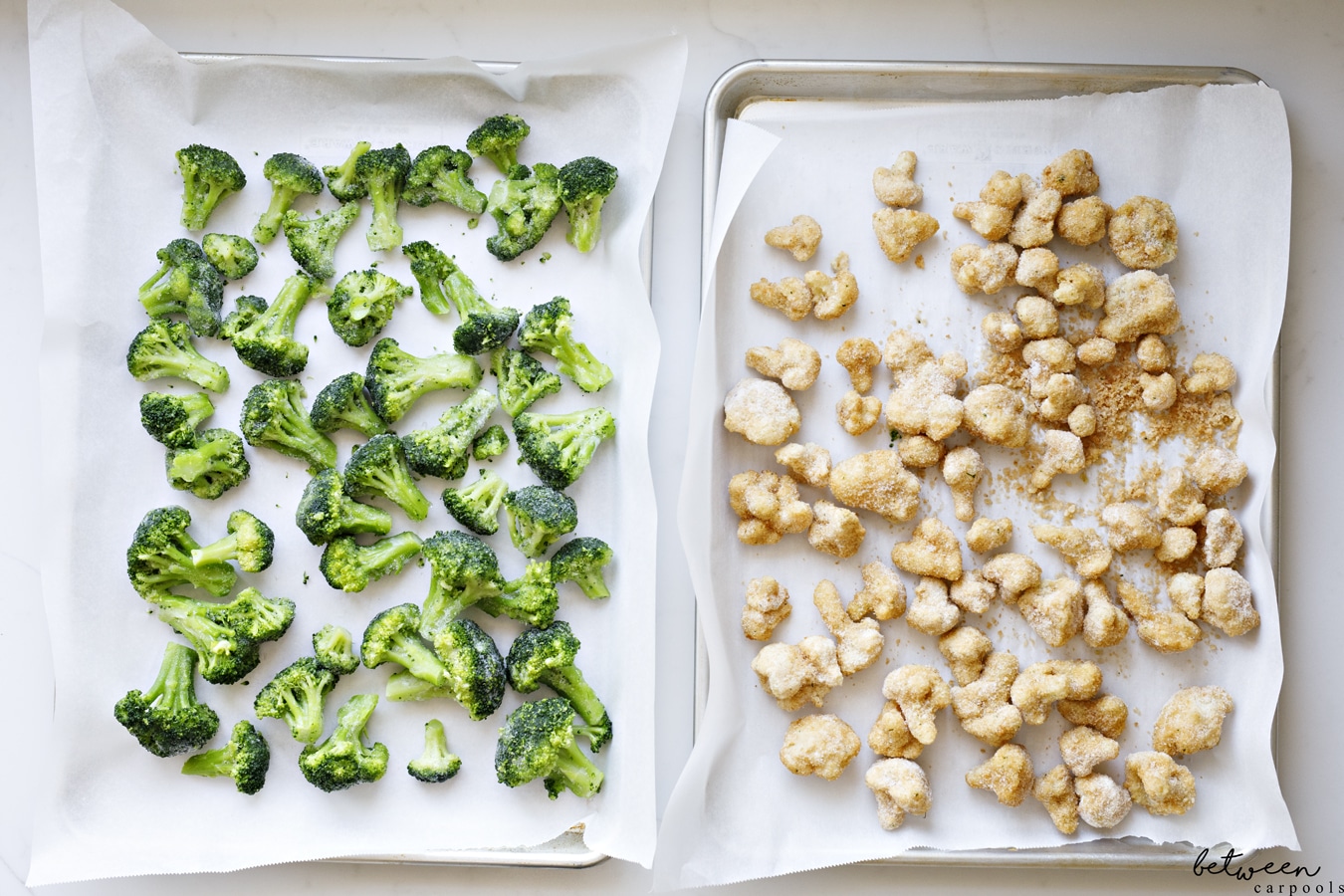 Before, I could only fit one bag of frozen veggies on a half sheet pan. If I wanted to roast two bags of veggies, they'd take up both racks in the oven.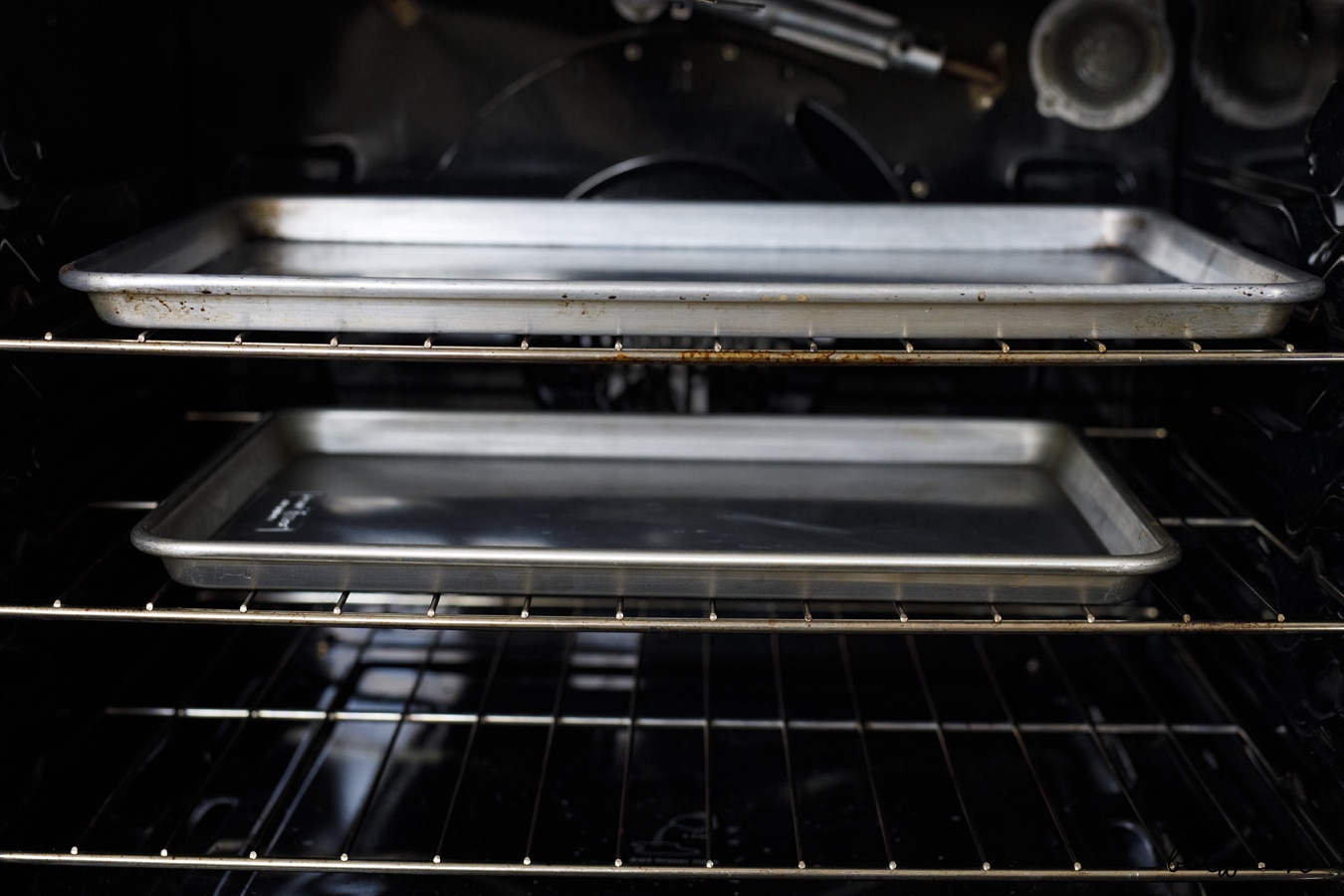 Top rack: Big sheet pan  –  Bottom rack: Half sheet pan 
With a big sheet pan, I can now fit both bags of veggies on one sheet. Then, my other rack is free for something else (like the chicken). It saves lots of time because the whole dinner can fit into the oven at once and the space in the corners of the oven isn't wasted.