These zucchini fritters are a
simple and nutritious side dish for any dairy meal!  For a pareve version, omit the cheese.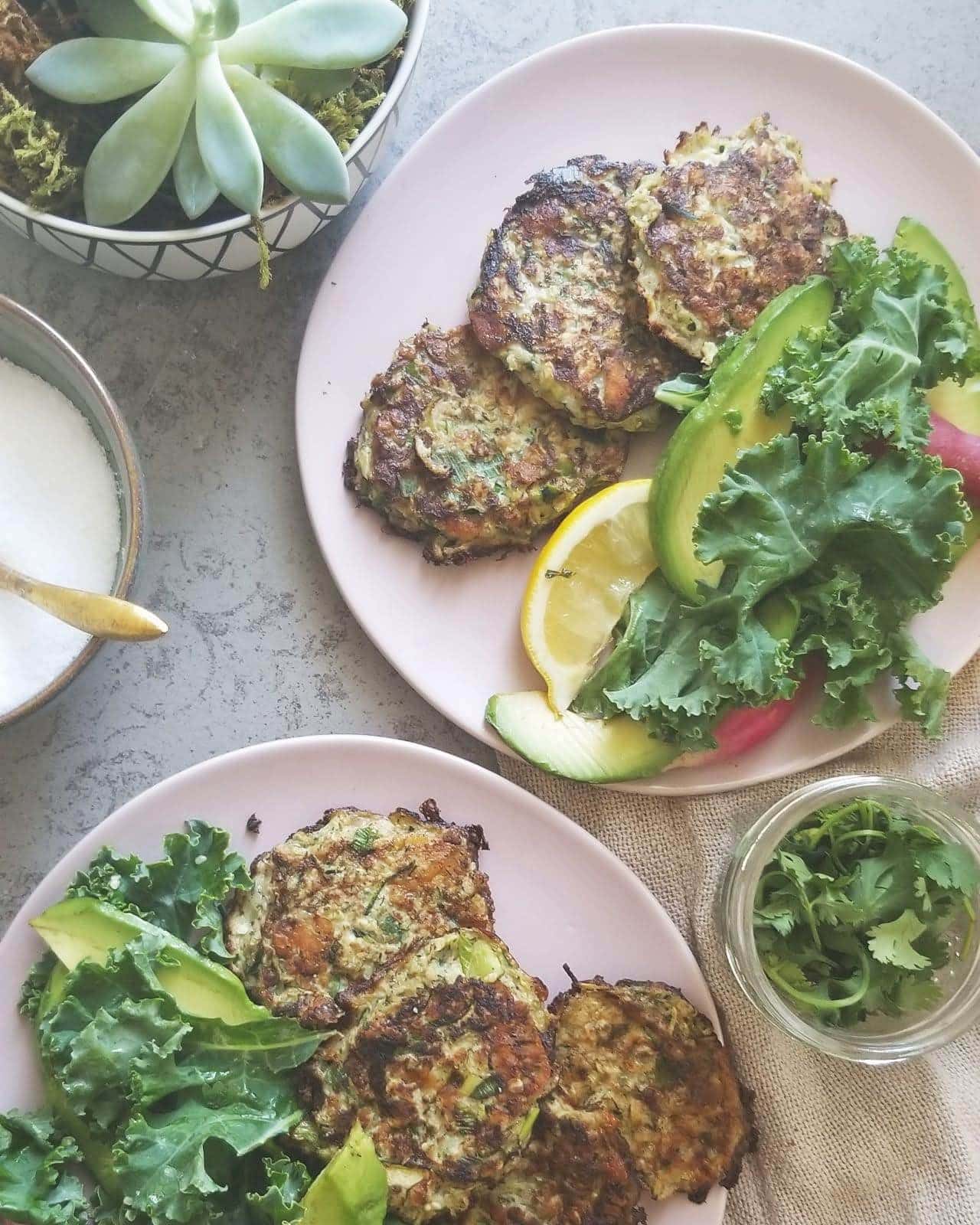 Zucchini Fritters
Ingredients
2 cups grated zucchini (squeezed to remove moisture) (about 2-3 average size)
2 eggs, beaten
4 scallions, chopped
½ cup oats, or any flour
½ cup mozzarella
1 teaspoon salt if using mozzarella
2 tablespoon oil
1 teaspoon cumin
1 teaspoon dried oregano, optional
1 teaspoon dried dill, optional
Instructions
Place grated zucchini in colander. Add salt and toss- let it sit for 10 min. Using clean towel or cheese cloth, drain zucchini.
Combine zucchini, flour, cheese, seasonings, and egg.
Heat olive oil in large skillet over medium heat. Scoop tablespoon of batter, flattening with spatula. Cook until bottom is golden. Flip and cook another 2 minutes.