Kids growing up? Are they old enough now to help you with kitchen cleanup? It may be time to share the responsibility!
One of the easiest jobs I've given over to my children is cleaning up the kitchen after dinner. It may sound like a difficult and overwhelming job to give over to a child, but I've broken it down into specific steps so it's a job that's easy and clear. I give each child over 8 years old one night a week to go through the list (but if it works better for you to divide up the tasks, go ahead).
Step by step, that kitchen will be clean in a couple of minutes and you can all enjoy the rest of your evening.
(This list doesn't include loading the dishwasher/washing the dishes. You can decide if you want to add that.)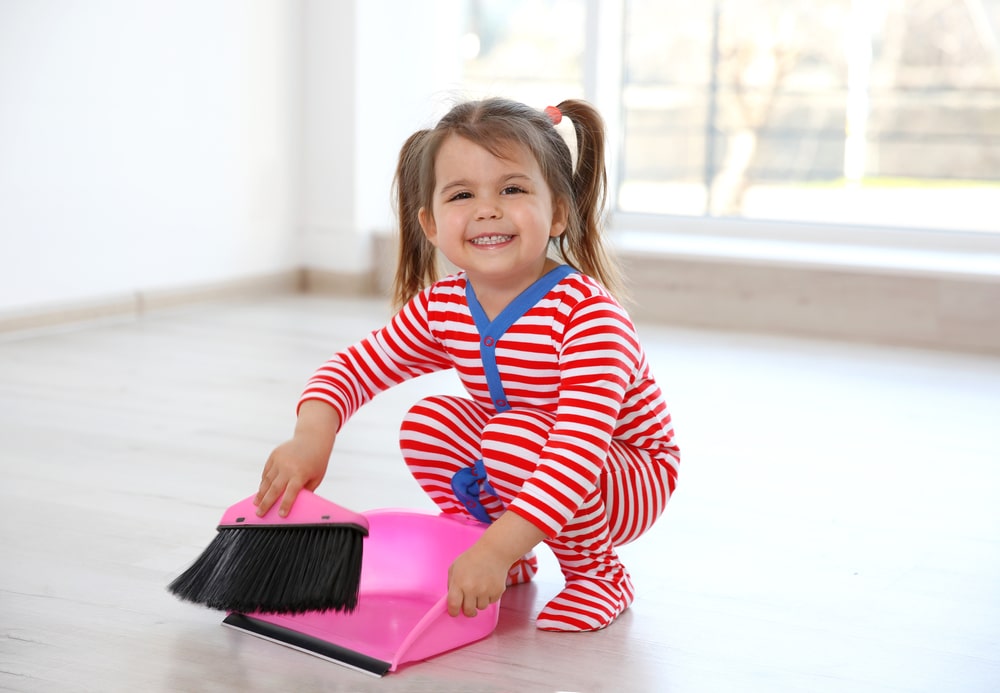 Kitchen Cleaning Checklist:
-Take all the garbage off the counters and table
-Put everything away in its place
-Wipe the table
-Wipe the counters
-Pick up the big things from the floor
-Sweep the floor
-Push in the chairs
-Close all cabinet doors