This trivia game-show is going to be the highlight of your party! Read on for all the details, and our team member's experience.
Are you planning a Chanukah party, corporate event, school event, or extended family gathering? Your guests are going to have the best time with Funclick!
Funclick is an amazing time: an at-home trivia game-show experience. Lights, music, action! It's the perfect anniversary party activity ('How many years have Bubby and Zaidy been married?'), Sheva Brachos activity ('What's going to surprise Dovid the most?'), or Chanukah party activity ('Which Chanukah tradition does Uncle Berel take the most seriously?').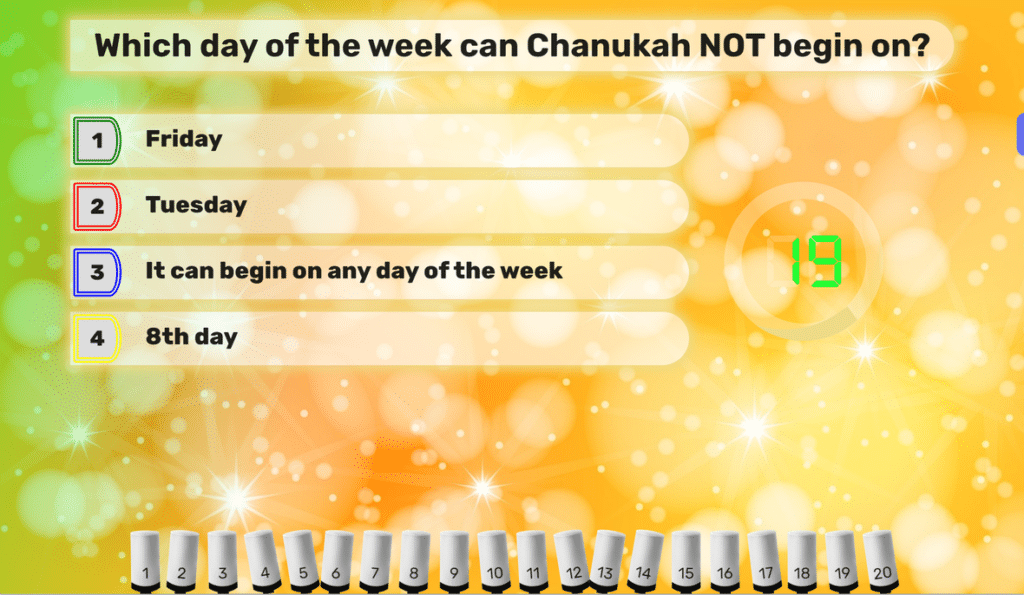 Did you get the answer right or wrong? Wait for the light to see! Players can either compete against each other (each man for himself) or on two teams.
Here's how it works.
Questions are projected on a screen (you can use pre-made questions or customize your own with up to 5 multiple-choice responses to choose from) and your guests answer using super fun light-up remotes. Once the timer for each question has ended, each player's remote lights up green for a correct answer, red for incorrect, and white if the player didn't answer.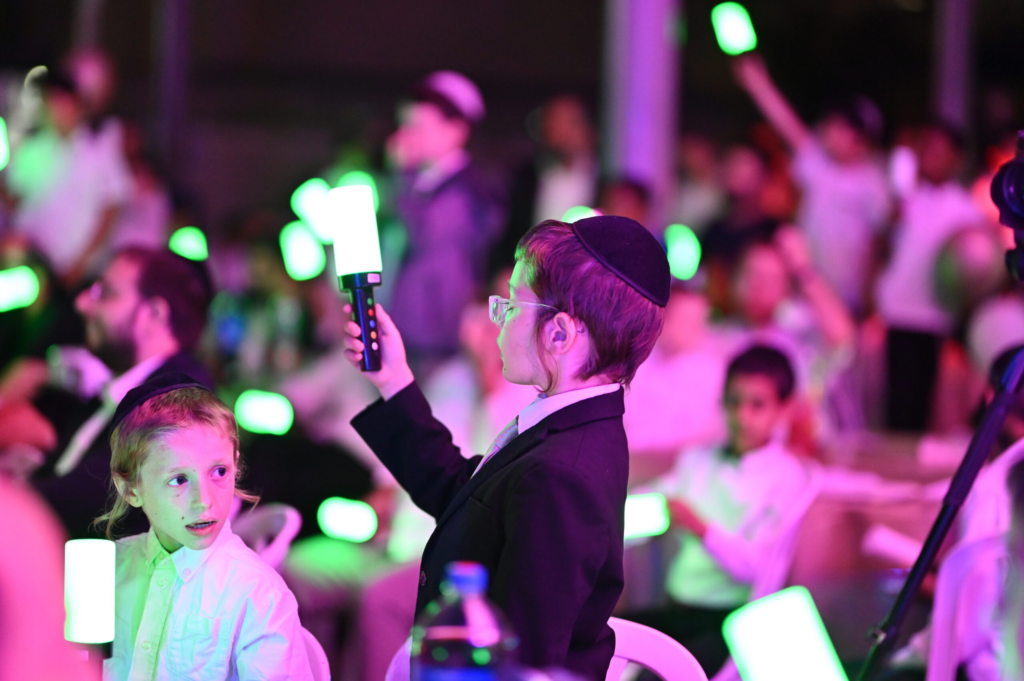 You can also add media (pictures or video) before and after each question: think a small fragment of a picture with the question 'name this picture!' and once the timer runs out, the full picture will be shown. The game tracks the accuracy and speed of each player, and will show the top 3 winners (and each player's score) at the end of the game. It's just plain fun!
All you need is a basic laptop and a screen or projector large enough for all your participants (up to 50 people) to see. Don't have a projector? No problem, you can rent that equipment from Funclick as well for an additional fee.
Want to see what the game will look like before committing? You can build your entire game online for free at https://app.funclickgames.com/account/games before ordering the equipment.
We wanted to try it for ourselves, so one of our team members hosted a party with Funclick. This was her experience. 'Setting up the game was surprisingly easy. I made my own questions to customize for my party. The site was super user-friendly, customizing the game was easy! You can shuffle the questions, pick your backgrounds, really there is so much you can personalize. Customer service was amazing too, I had a question about how to change a setting across all of my questions and they were super responsive and helpful. From start to finish, prepping the game was really easier than I had thought it would be.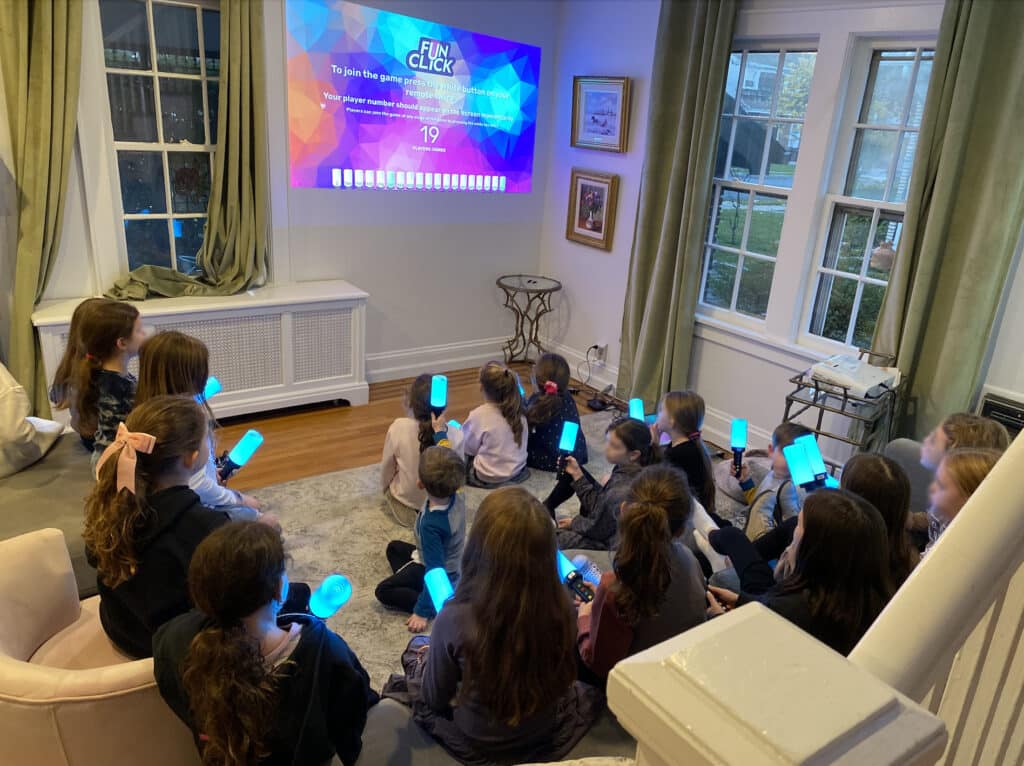 And playing the game was really fun! Everyone was so into it, the light-up remotes and the game show music really went a long way in a fun atmosphere. I used Funclick for a birthday party, but I could totally see it used in a corporate setting for skill-building, for family trivia nights, or sheva brachos. There's an old-school game-show feel that's really fun to it, that makes it a lot more fun than just a trivia game. The whole experience is really fun!'
Ready to experience it for yourself? Visit Funclick Games online at funclickgames.com to learn more, read their FAQ, and start creating your game. Want to contact them directly? Reach out by phone or WhatsApp at 929-324-1148, or by email at funclickgames@gmail.com.