Celiac disease was completely uncharted territory for me. What did it mean? How would life change?
There was always a reason.
Every time I left the doctor's office, I had that uneasy apprehensive feeling. We always want a logical explanation, but something told me it wasn't an accurate diagnosis. It's been eight weeks of on and off vomiting. 
Double ear infection… (Does it cause vomiting? Maybe.)                                                                          
She's teething… (Does it cause vomiting? Maybe.)                                                                                             
Her throat is red and swollen, she is probably gagging… (Does it cause vomiting? Maybe.)   
Deep down, I knew there was something else but I kept accepting the random prognoses. Maybe it was a state of denial or maybe I just had trust in the doctors. 
One night, while giving my 20-month-old a bath, I noticed something. Her stomach looked bigger than usual. Even a bit swollen. It was hard to the touch. I knew, the next day, we would go to the doctor and I wouldn't leave until satisfied with an answer.  
 The doctor checked her belly and said, "she might be constipated". I politely explained, once again, that she has been vomiting constantly and wasn't really keeping food down. I was also having to change her after anything she ate. I asked the doctor if she thought an X-ray would be a good idea. She was hesitant at first, yet gave me the script. We immediately drove to the imaging facility and got the X-ray done. They gave us results on the spot. It was negative. They didn't find any obstructions. We were back to square one. 
What could this be? She is refusing to eat! She's losing weight! She isn't the happy-go-lucky kid she used to be! She's so irritable, so sensitive, so sad. 
We went right back to the doctor's office. The doctor suggested we wait a few days and see if things settle down. It took every ounce of my being to respectfully ask if she can please prepare a script for bloodwork. 
"This isn't the child we know. She needs to be tested. Maybe she has some kind of allergy," I pleaded.
The lab was just around the corner. They took my baby and started pricking her little fragile body, trying to find a vein. I felt terrible.  That mother's guilt ate at me. What if this was all in my head? What if I'm making her suffer for no reason? I couldn't do anything at that point, just watch the struggle. She was kicking and screaming but it was finally done! We were now hoping for some answers. 
I was out on my daily run when the anxiously awaited call came in.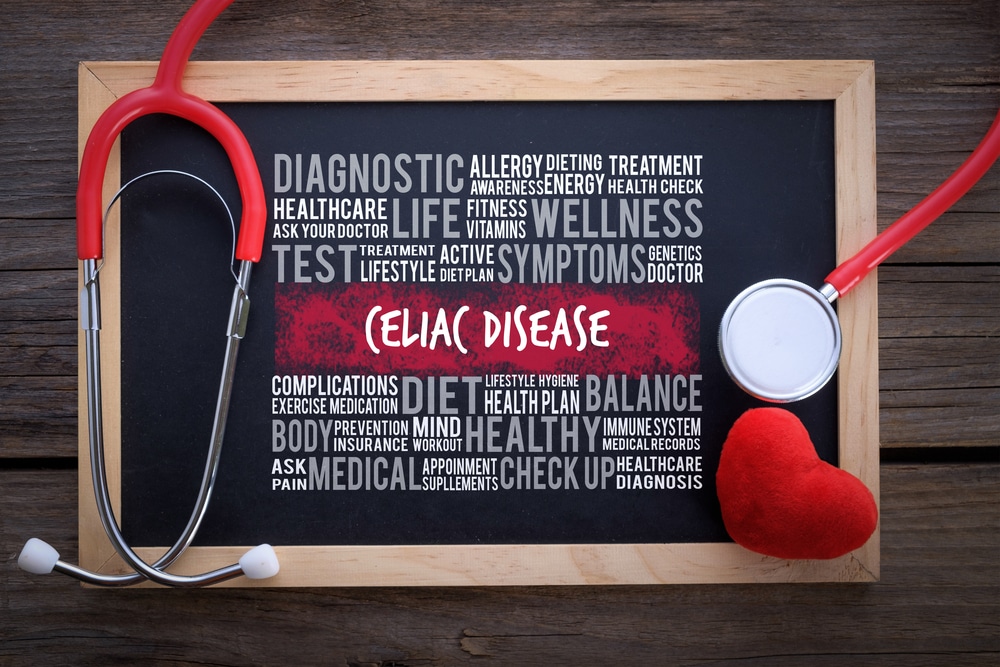 "Her gluten levels are high … really high."  The doctor's voice was clear and soft-spoken, yet somehow louder than the thunderous palpitations of my heart. "She may be celiac. You'll have to see a gastroenterologist to confirm."                                                                                                                                                                 
I had to head home. There was no way I was able to finish my run that morning. I guess I was still hoping they'd tell me everything was OK, that it was just a virus that would pass. I was very overwhelmed when I told my husband the unfortunate news. There was a pit in my stomach, a lump in my throat; I had to cry. I wasn't at all familiar with celiac disease. I had no idea what it entailed. The only thing the doctor told me was "gluten won't work for your daughter." I was so confused. The foods she was eating recently were mostly gluten…what else can you give a child that's not feeling well and vomiting? Mostly bland crackers, toast, and pretzels. Now we knew it was all making it worse! 
We had an appointment with a gastroenterologist the next day.
He reviewed the bloodwork results. Then he explained that her levels were pretty high and that he was 90% certain she had celiac disease. We were then told that she would need an endoscopy to confirm. That Friday, we wheeled our precious baby into the emergency room.
The procedure took 15 minutes but felt like an eternity. The doctor came out of the room and confirmed his suspicion. 
She has celiac disease. 
Shabbos was upon us. There were no tears. No thinking about the news we have just been given. Only that helpless feeling of what do we do?!?
Sunday morning. The grocery was my next stop. I needed to stock up. We needed new foods in our pantry. I walked in. Suddenly the grocery seemed different. I now had to check every item on the shelf. "Gluten can be in the most unexpected foods," I was told. While I was walking down the snack/cookie aisle, everything seemed so unfriendly. I inspected each item. Her favorite snacks were all returned to their shelves. They were no good. "May contain traces of wheat"…"Made in a facility that processes wheat"…all the fine prints I've never noticed before suddenly jumped off of every package. I was beginning to feel defeated. 
There was soft music playing in the background. I recognized the song. "A Yiddishe Mama." The song kept repeating. A Yiddishe Mother…. what a mother does for her kids. All the sacrifices a mother makes. How precious we are and how much we mean to our families. A huge wave of emotion came over me. I broke down. Big heavy tears rolled down my face. 
My daughter has faith in me. I am responsible for her well-being. Who knows how long she's been in pain and couldn't express herself? How can I help her? How will she feel included and 'normal' in her day to day life? 
It took me a minute to regain my composure.
As I turned around, I saw a familiar face. My neighbor's married daughter was standing behind me. She approached me and asked if I was ok. I briefly mentioned our daughter's diagnosis.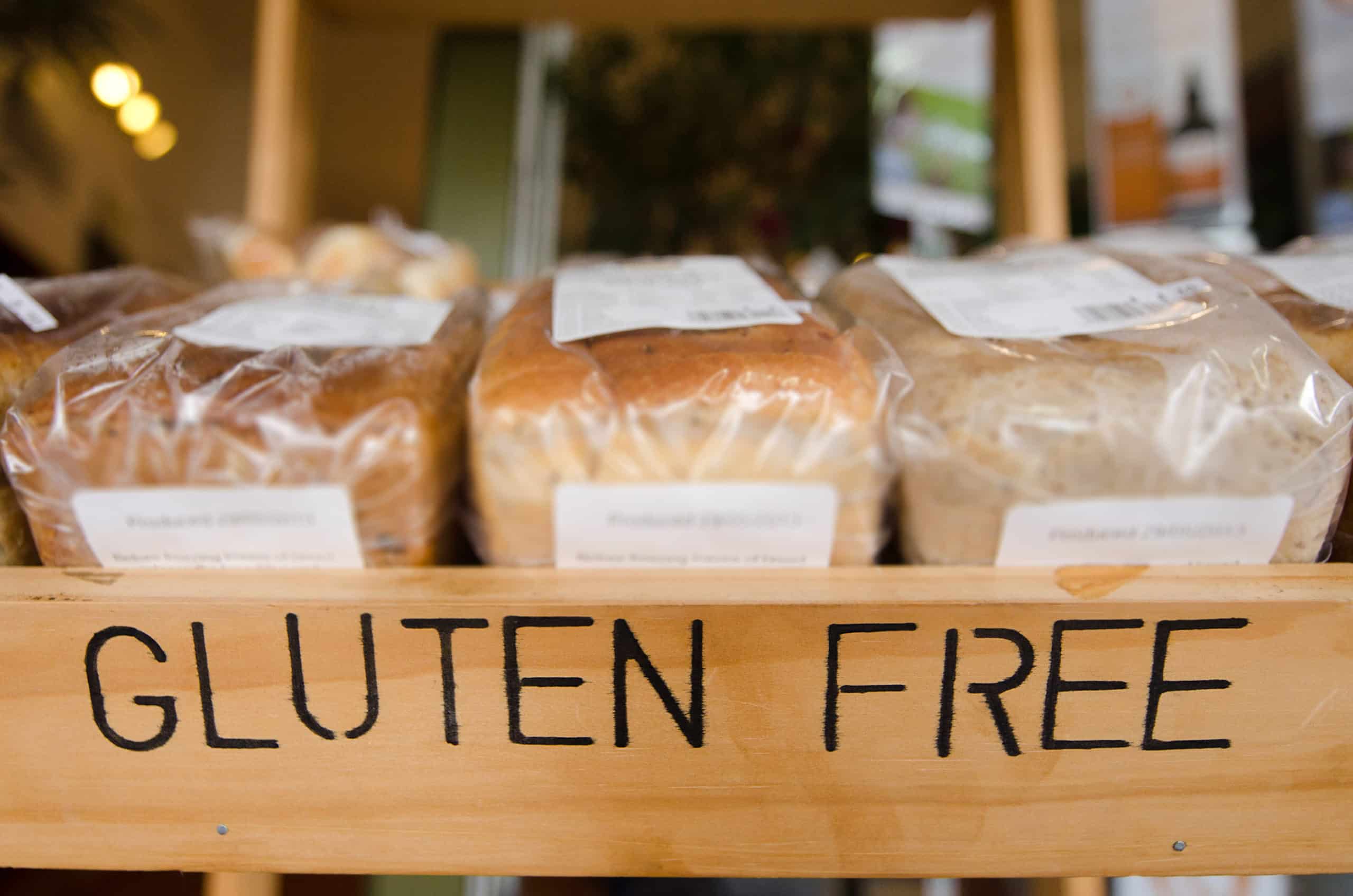 She immediately started calming me down. "Celiac is so common, more than you think. One in one hundred people suffer from celiac disease. Yet only 85% get the proper diagnosis. You should consider your daughter lucky," she said. "Not many people get their answer so quickly. Some suffer for years! Your daughter is still so young. You have the opportunity to train her to eat the right foods." She then took me by the hand. "Look at these," she pointed out. "So many items that are gluten-free. Had it been a few years back… I'd feel bad for her… but look!" There was a huge selection of GF products to choose from, some of which I have already been using without noticing that they're GF.
She was right…it was all a mindset. It was a matter of having a good attitude that I would need to pass onto my daughter. I was really glad to have met her that day. I felt Hashem's warm embrace. He put her there for me in my time of need. He was sending us a message. "You got this and it's going to be OK."
I then went home with a completely different outlook. How lucky are we, I thought, that it was diagnosed so easily and it's something that is in our power to fix?  No medications, no hospitals, no overwhelming doctor visits.
 No gluten…that's all! Thank You, Hashem! 
On the way, home an extremely worried friend checked in. "Did they give you results yet?"  
I told her what the doctors have confirmed. The first thing she answered was, "Lucky girl…she has you as a mother. You're gonna make good food for her!"  Those words once again felt like a pat on my back from The One Above.
One day, while shopping at Trader Joe's, I met a woman at the check-out line. She saw me carrying a few GF products. She so kindly offered her story without me even asking. She told me that four of her six kids that have celiac disease. She told me, "It was hard at the beginning…but then it got much easier once we figured it out." 
Another woman who uses the same babysitter as I do told me that her five-year-old was just diagnosed with celiac.
I kept meeting people that just so happened to be off gluten. Suddenly I didn't feel so alone anymore. We were in this together.
The weeks following were intense. Because my daughter is so young, we felt that we could no longer have accessible gluten items that she can grab. We needed to make a change. I'm so grateful that the other kids were so sensitive and compassionate to the situation. They gave up their favorite treats so that she wouldn't be in harm's way. Our three-year-old kept asking if things are "gooten fee."  We emptied our cabinets…we made changes to our breakfast and dinner routines. It was hard work, it took a lot of research, but we took it day by day. 
The turnaround was miraculous! As soon as we stopped the gluten, we saw a change. And I mean drastic change! Her personality was back! Her stomach—flat! Her mood swings—gone! I realized that gluten-free diets for a celiac patient is not just a fad like the rest of the "diet culture." It's an autoimmune disorder that can be triggered by the tiniest bit of gluten. 
I learned that there are specific flours we can use as a substitute for regular flour. I can still bake her favorite treats. All the baked goods we used to make, all those tried and true recipes, we can still enjoy. It may have a slight texture difference but can still brighten her day.
Playgroup was another concern. She was already settled and so happy. I was worried. Why would her morah want to take her back? There was now a whole new level of responsibility on her part. But her morah is the most amazing person. She is just one of a kind! She was so supportive and made the changes seem like a breeze. She works with her and is so understanding. She serves gluten-free snacks so our daughter won't feel left out. 
We are BH so grateful! Our daughter is healthy and safe. She's in the best possible environment. She will, however, be going to school in the near future.  Will the situation change for her? I'm sure it will. Our fear (as I imagine any parents' fear) is, will our child be left out? Will she be different? Will she be "that girl" that can't get a piece of the siyum cake? Will she be the girl that gets her "special nosh" because she can't get the birthday pekela? Honestly, I never before thought about what children with a gluten intolerance experience. It makes me wonder what other kids do in these situations and how it makes them feel.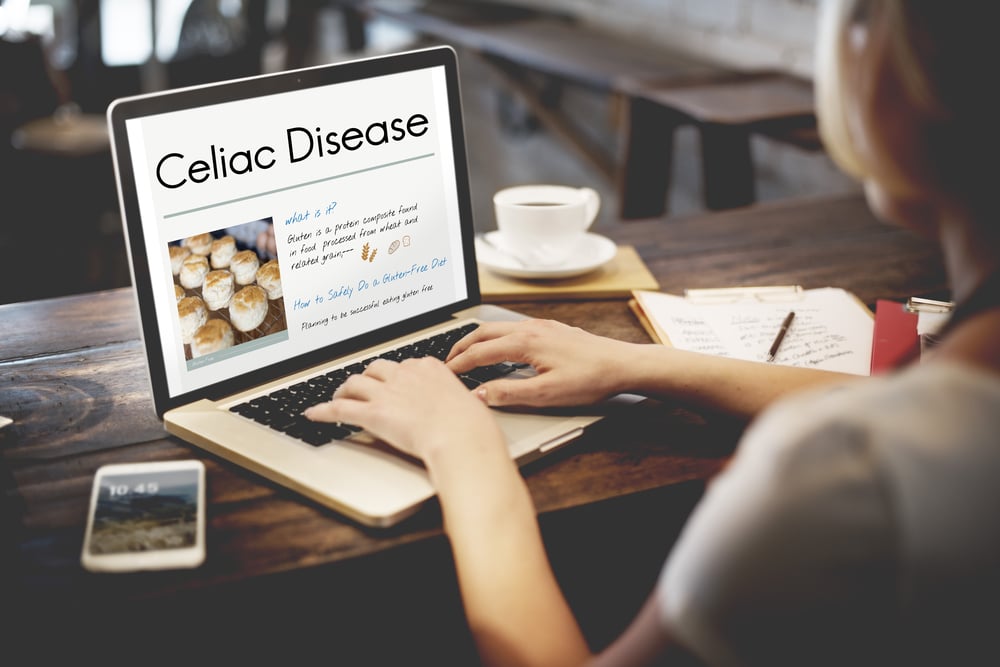 As part of my research, I checked betweencarpools.com. I mean…where else would I find the best information on everything I need that pertains to Jewish families? I searched the site and was surprised that there were no conversations about celiac. Given that it has become so common these days, I was sure it was already discussed. So, I reached out and we emailed. I was asked to write an article about my experience and ultimately encourage others to share and start the conversation. I'd love to hear from families that are already experienced…or even the struggles of the not-so-experienced. We can all join together and make others aware of our kids' struggles. We can let people know how they can be more sensitive and supportive. Sometimes, when we go out, someone may innocently offer a treat or baked goods…and kids will take anything offered. We tend to ask kids if they are allergic to anything but I now realize how important it is to check with parents if their child has any dietary restrictions before offering food. 
Celiac patients don't necessarily have a noticeable reaction but the consequences are hidden and serious.
One more point I wanted to stress: Mommies out there, remember! We know our kids best! Sometimes the doctors push you away. Sometimes they give you reasons you know are not right. Sometimes you will feel intimidated and just accept the answers and leave. But mothers, we just know! Hashem has given us intuition and special wisdom. We can be there for our kids because we know them best!
As a family, we realize that yes, there is always a reason.
Is it to spread the word and help others…maybe.
Is it to bond together as a family and sympathize for one another…maybe.
Is it a challenge that will bring out the best in us…definitely!!
We accept this challenge no matter the reason! It may be tough…but we are tougher!
It's what's meant to be and we will grow and thrive through this challenge!
Thank You, Hashem!