Make it a fun family activity, a special Chanukah dinner, or even a Chanukah party program…whichever way you go, you are guaranteed a delicious experience.
By now, you have probably seen sushi donuts sold in many sushi restaurants or take outs, especially this time of year. They look very pretty and hard to do.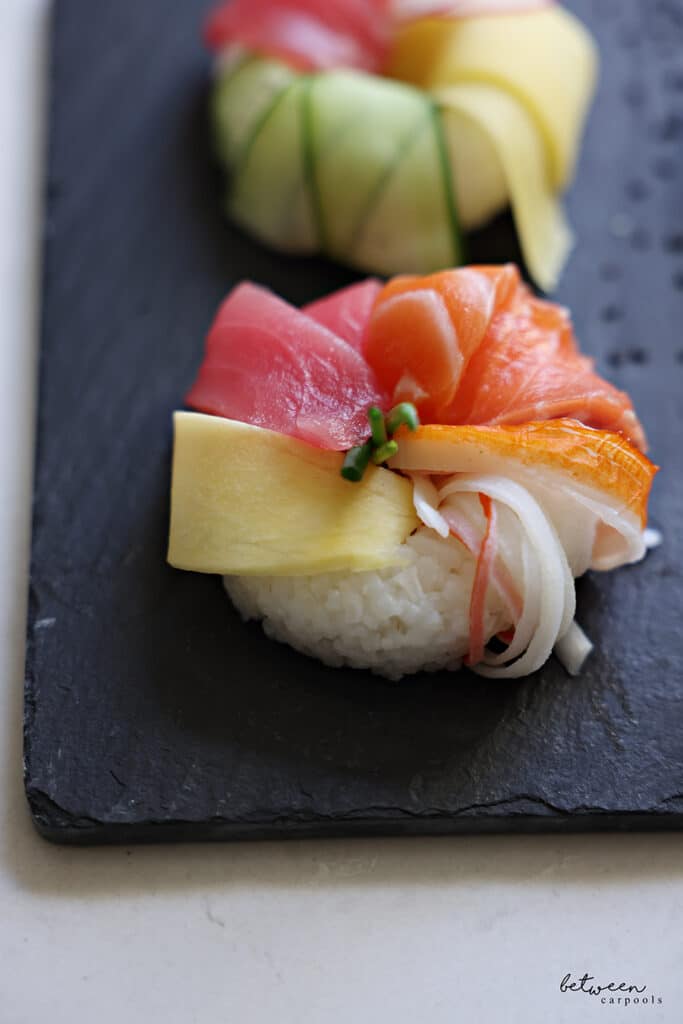 But, guess what, they actually are not. Sure, our donuts are not as perfect and pretty as the ones created by a sushi chef, but, they are just as tasty.
Perfection isn't the goal here.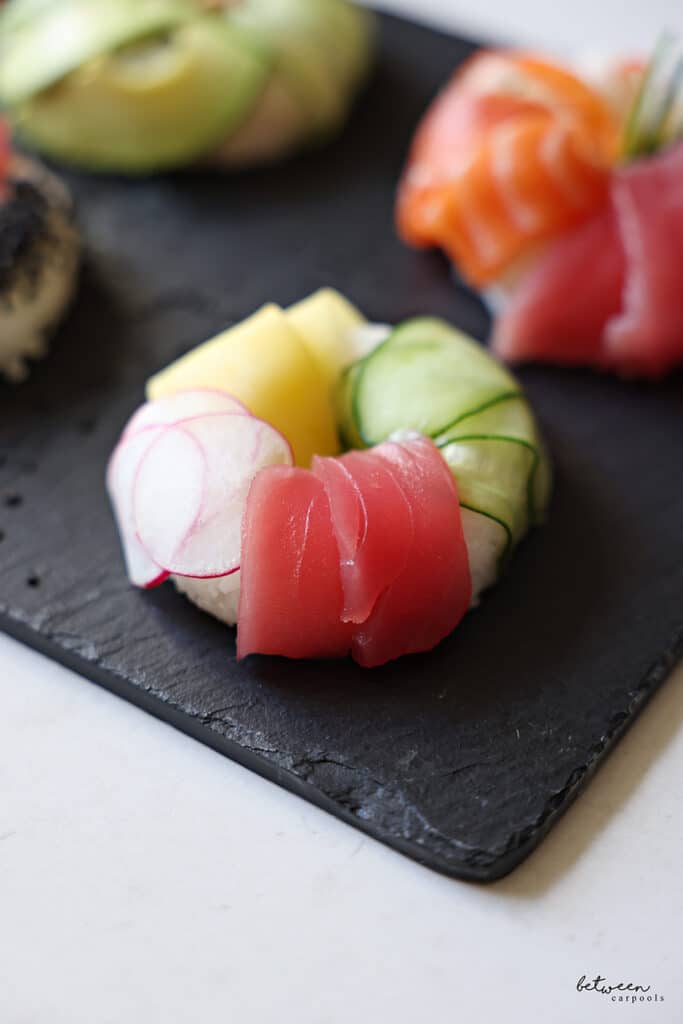 Having fun with the process is.
Get your whole family involved, invite some friends, and get "rolling." Although there is no real rolling involved (yes, this is easier than making actual sushi).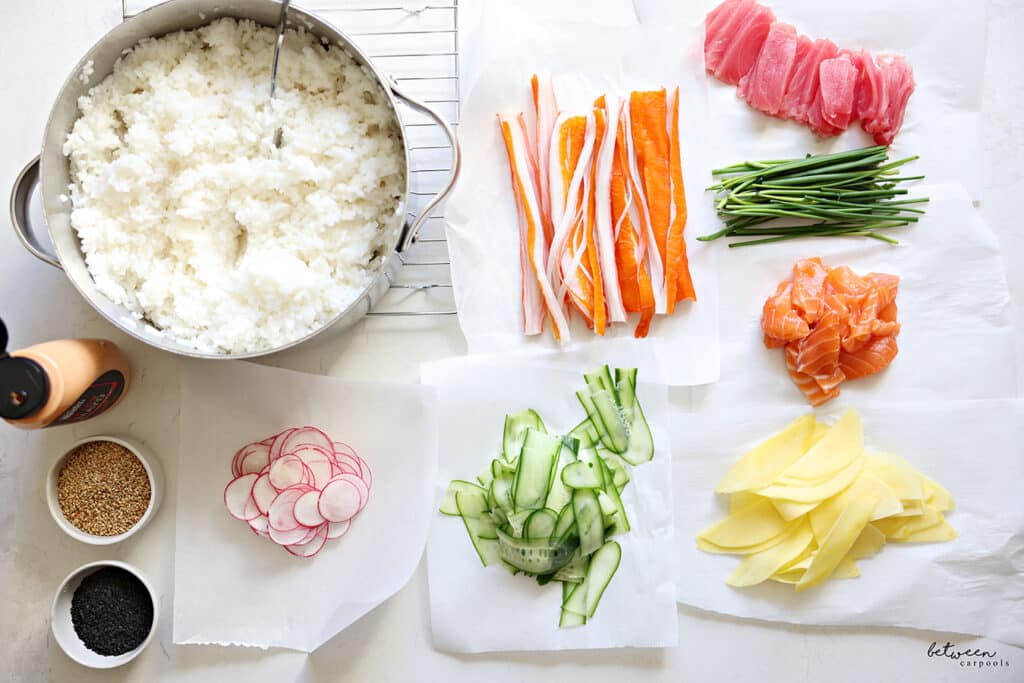 You need a donut mold to create the actual rice donuts. And a mandoline is recommended to get all the components sliced paper thin.
Start by cooking the sushi rice (see this post and learn how to make the best sushi rice)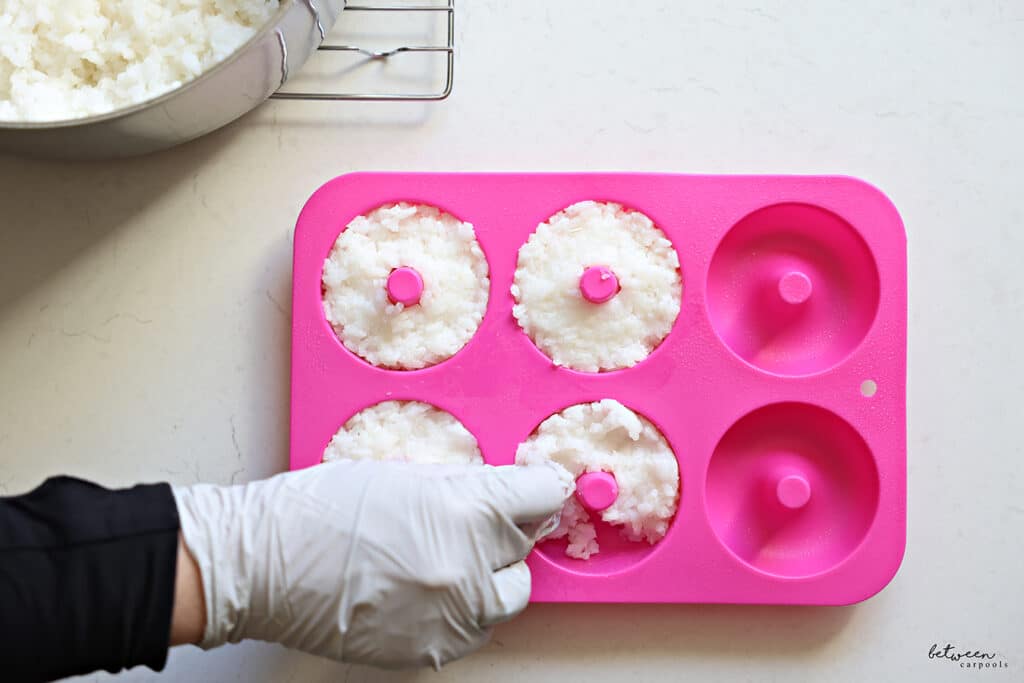 Once the rice is cooled a bit and can be handled, you spray the donut molds with non-stick oil spray. Using gloved hands, fill the molds. Gloves are helpful since the rice is sticky.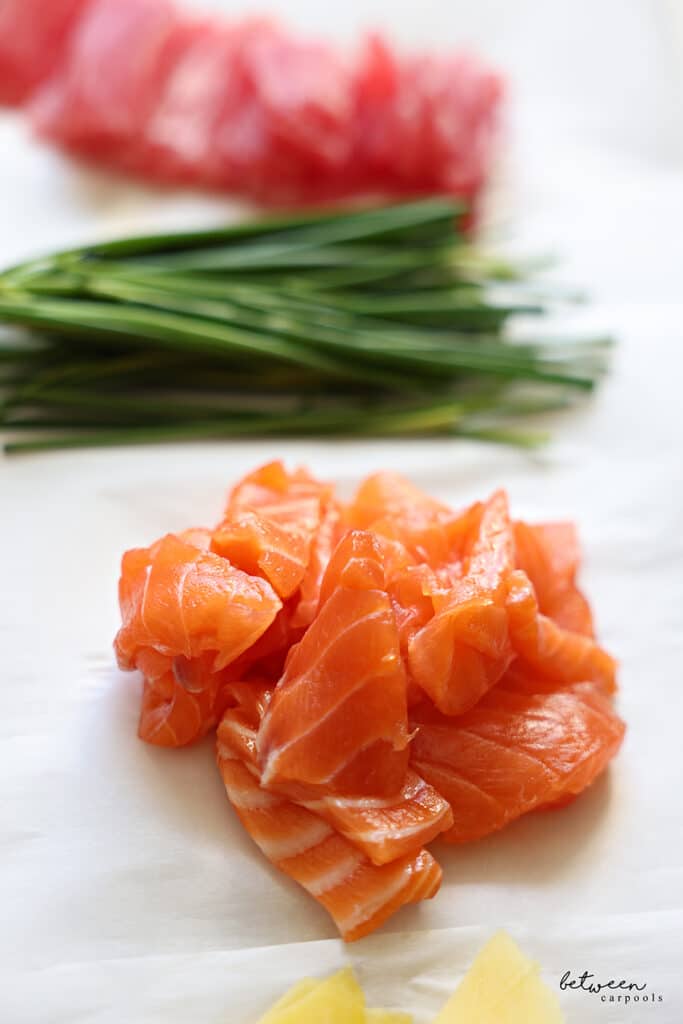 Prepare all the components: (pick the ones your family likes):
Thinly sliced mango

Thinly sliced cucumber (sliced to the length)

Thinly sliced radishes

Thinly sliced avocado

Thinly sliced sushi grade salmon

Thinly sliced sushi grade tuna

Pulled kani

Chives

Sesame seed (black and white)

Soy sauce

Sweet sauce

Spicy mayo

Fried onions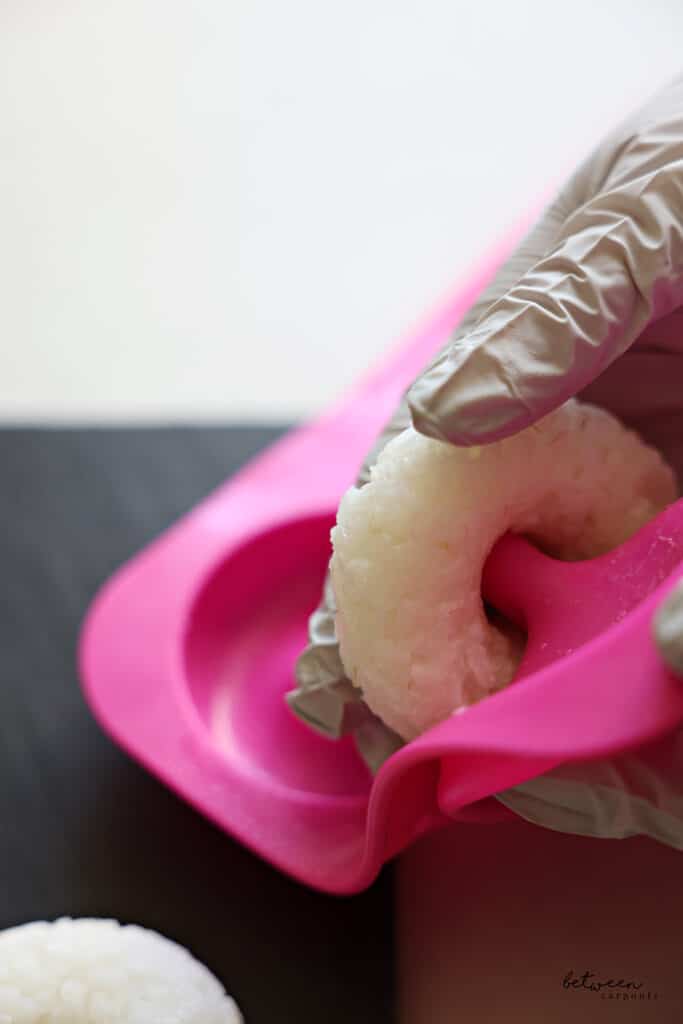 Carefully remove the donuts from the mold.
Then, choose your toppings and wrap them around the donut. Have fun making your own combinations, depending on what you enjoy eating.
Use an offset spatula or a knife to help you fold the fish or garnishes under the donut. It won't be perfect and it's fine. (Ours are definitely not perfect. They still look pretty!).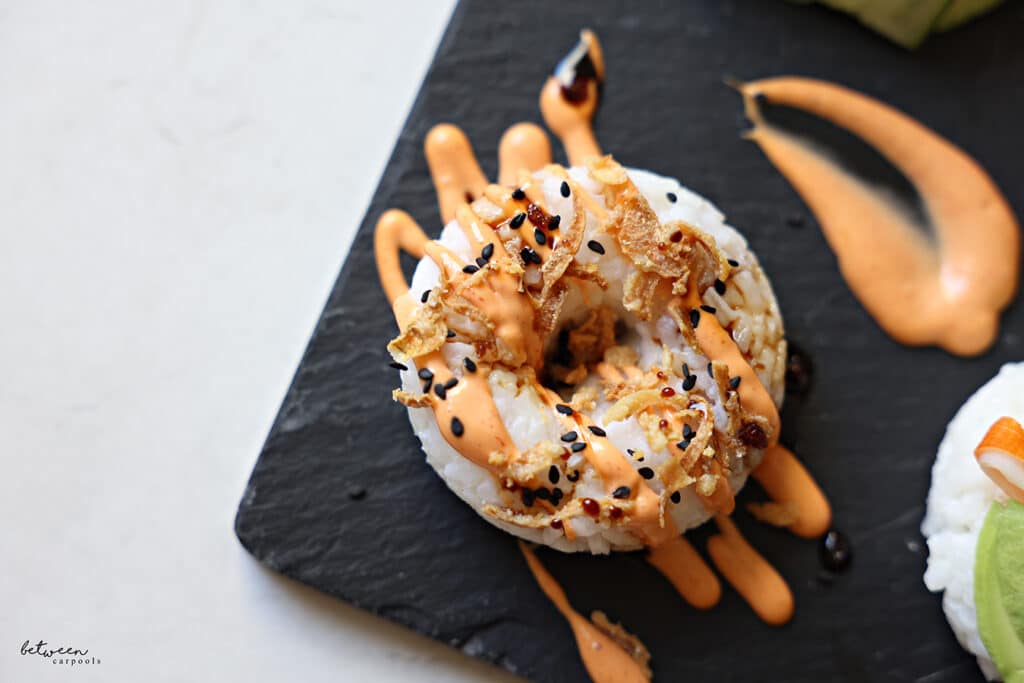 Children who don't really love fish but love the sushi idea will love having a plain donut with some spicy mayo and crispy onions!
Or try a "California Roll" type of donut. Keep it simple or make it super pretty, the main thing, have fun with it! And don't forget to eat it too!
FOR EXCLUSIVE CONTENT AND A PEEK BEHIND THE SCENES, MAKE SURE TO JOIN OUR WHATSAPP STATUS HERE. JOIN OUR WHATSAPP GROUP AND WE'LL LET YOU KNOW WHEN A NEW POST IS UP!