Think there's only kosher food in cities with big Jewish populations?
Those who don't travel often are surprised that you can find lots of kosher food options in places that typically don't have large communities of Jewish life. We all know that LA, London, Toronto, NY, Miami, Panama, and most large cities with Jewish communities have a kosher presence. But there are many off the grid locations with some great kosher options. Most of them are there thanks to Chabad emissaries stationed all over the world, while other restaurants were started to serve tourists or business travelers. Ready to fly? Conveniently search for flights on D0-All's Search Engine. 
Cannes, France

This beautiful resort town, located on the French Riviera, is known for its luxury hotels and nonkosher restaurants. Famous for the Cannes film festival, it hosts many business conferences and shows throughout the year…thus the need for many business travelers to find kosher food. In addition, the pleasant weather all year round lends itself to be a great European vacation destination spot.
Most likely coming to Cannes you will fly into Nice, France. Nice has many kosher restaurants and food options. You can also drive a little further to the smallest country in the world, Monaco. There's no kosher food in Monaco but you can pick up food in Nice.
Sources:
www.habadcannes.com
www.123cacher.com
Rouvi
---
San Juan, Puerto Rico
Did you know that Puerto Rico has a long Jewish history? Puerto Rico, a picturesque Caribbean island that is a U.S. Commonwealth has gorgeous weather most of the year and kosher food too! Located in the Old San Juan district you can stop at the local restaurant or pick up meals to go and drive out to some of the outside districts.
Sources:
https://www.jewishpuertorico.com
---
Koh Samui, Chiang Mai, Phuket, Bangkok – Thailand
Thailand is full of kosher food. It may have started to accommodate the thousands of backpackers who come from Israel, but today it's a great destination place if you are looking for a trip that's an exotic adventure. There are places to eat in 4 different cities ( Koh Samui, Chiang Mai, Phuket, and Bangkok) so you can get kosher food as you travel from the city to the beach and back.
Sources:
www.kosherthailand.com
www.jewishthailand.com
www.chabadthailand.co.il/restaurant

---
Vancouver, Canada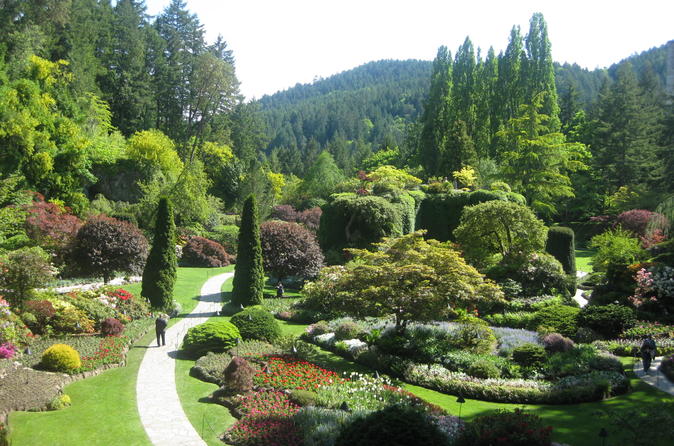 The Olympics may be over, but Vancouver is still one of the prettiest places in the world to visit. It's a 2.5-hour drive from Seattle, Washington (or a 50-minute flight); there's so much beauty surrounding the city that you'll agree it's worthwhile to visit that neck of North America.
Sources:
www.chabadcitycentre.com
www.lubavitchbc.com
---
Cape Town, South Africa
While Johannesburg is the largest Jewish city in South Africa (with many kosher options) you shouldn't miss Cape Town. With beaches and mountains in one view, it's been declared one of the most beautiful cities in the world. A flight from Johannesburg to Cape Town is about 2 hours (or a 10-12 hour drive – be sure to drive along the coastal "Garden Route"). Cape Town has a couple of options for both shuls and restaurants. The longest-running kosher meat restaurant in South Africa is located in Cape town called Avron's Place. In addition, two large supermarkets chains (Pick 'n Pay and Spar) have kosher deli, meat, and bakery sections.
Sources:
www.capetownmagazine.com/kosher-restaurants
www.chabad.co.za
---
San Antonio, Texas, USA
Surprisingly or not surprisingly Texas is full of kosher food. In Dallas or Houston, the choices are pretty robust. But if you are looking to explore some Texas History (Battle of the Alamo anyone?), you can head out to San Antonio where, yes you can get find some kosher food.
Sources:
www.chabadsa.com
---
St. Julian, Malta
Saint Julian's is a popular vacation spot on the coast of Malta. A small Island located in the middle of the Mediterranean Sea making it a great vacation spot for Europeans or those traveling from Israel. The small town successfully blends its fishing village charm with its tourist center. Some local stores carry kosher products and there is a great kosher restaurant right in St. Julians. (Note the times of the year they are open).
Sources:
www.jewishmalta.com
---
Prague, Czech Republic
Prague is architecturally beautiful like a Western European city, but it's situated in Eastern Europe. 600,000 visitors a year come to see the Jewish Quarter and the Jewish Museum. With four kosher restaurants and even a kosher hotel, you'll be taken care of royally.
Sources:
www.chabadprague.cz
www.hotelkingdavid.cz

---

Park City, Utah

Do you love to ski? Tired of skiing and starving? Park City Utah might be the destination for your next ski vacation…or any time of the year. It's one of the largest resort towns in the country with the most ski trails in the state. The Bistro is in Canyons Resort…so you don't even need to leave the hotel to eat. The shul is next door and even Shabbat meals are available.
Sources:
www.jewishutah.com
---
San Jose, Costa Rica

With beautiful shuls and a nice selection of places to eat (with some great meat), San Jose has an active Jewish presence, with gorgeous things to see and adventurous things do in the surrounding areas. It's a 1-3 hour drive out to some incredible hotels (you may want to try one located under a volcano with hot springs).
Sources:
https://www.chabadcostarica.com
https://izusplace.com/kosher-hotel-costa-rica/
https://betweencarpools.com/three-places-to-visit-this-winter/
Some bonus places you will find kosher food:
Lima, Peru
Phnom Pen (Cambodia)
Ho Chi Minh ( Vietnam)
Paris, France
Niagara, Canada
Gibraltar
Cancun
We take no responsibility for the kashrus status of these restaurants. As always please do your own research.

Ready to fly? Search for flights now on the Do-All Search Engine.
About Do-All Travel:
Are you ready to get up and go? We know you love the convenience of browsing for flights on your own 24/7…but wish there was someone reliable you could also speak to when you need to make a change. You can truly get it all when you search and book your flight using Do-All Travel's Super-Easy-to-Use Search Engine. When you use the Do-All engine, you'll find clear flight information, great pricing, and an effortless booking process. Whether you book online or over the phone, Do-All, the trusted name in travel for over 50 years, is standing by, ready to assist. Chat online or speak directly! Their agents are informed, experienced, and know everything they need to help you get to where you want to go.