Few things make a woman feel as satisfied as having an organized home. These favorite boxes and bins will help you get there.
There is nothing as satisfying as having an organized house. That organized house is a place where everything has a home and you never spend hours searching for that one thing you know you put somewhere. While having an organized home doesn't always entail buying new boxes and storage containers, who are we kidding? They make the processes so much neater looking. So we asked two of our favorite organizers Shira from @organizedbyshira and Shulamis from @real_life_organizing for their favorites from The Container Store and added in some favorites of our own.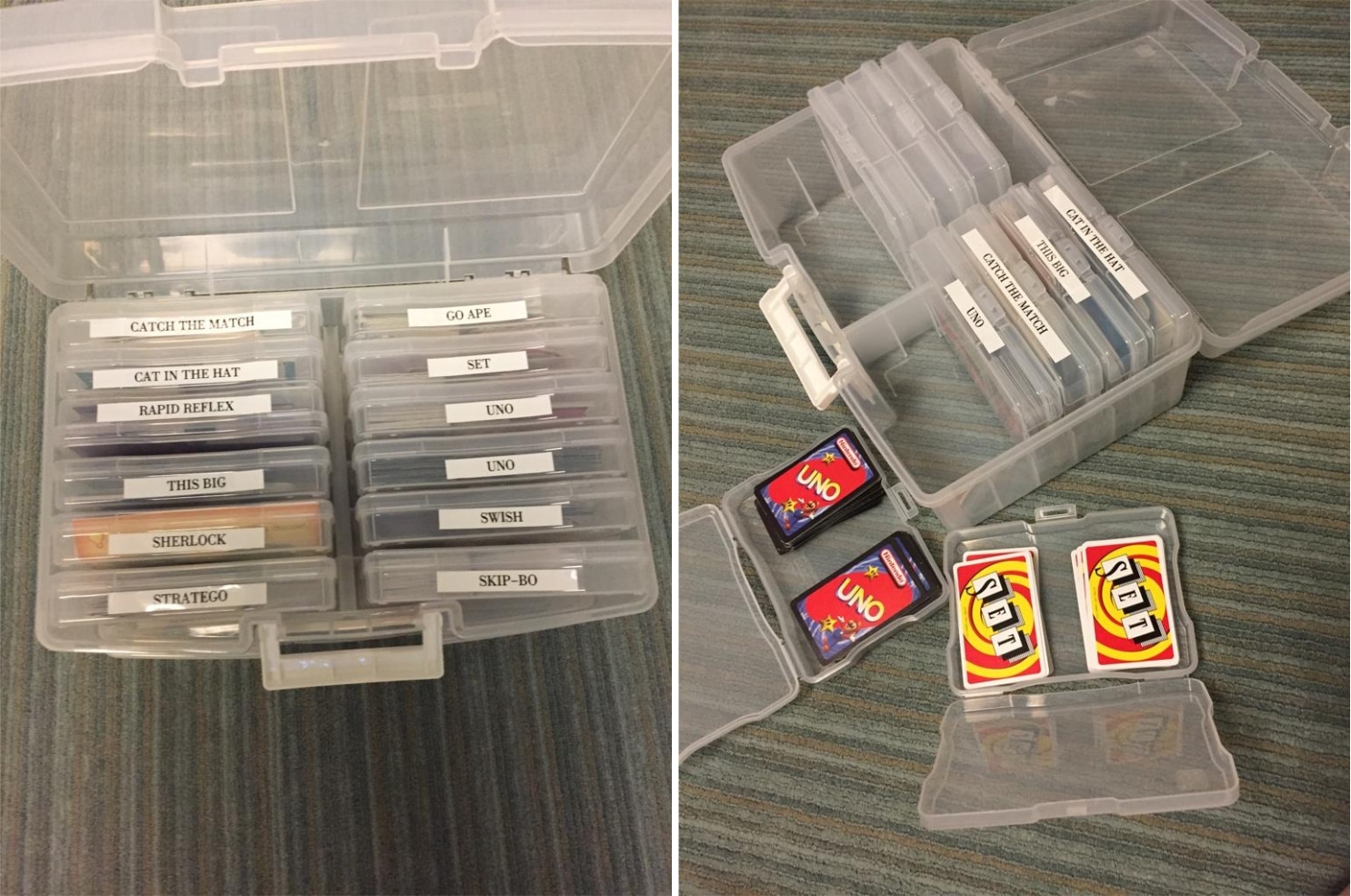 No more card games roaming around. Store them in this neat case (it comes in 12 or 16 ). 
White Bin Clip Labels
Not all bins can take a nice P-Touch label. Whenever a sticker doesn't work, these clips do.
Plastic Storage Bins with Handles in Clear OR White.

Well priced bins that work for pantries, little items that get pulled down from high shelves, or anything you want to containerize neatly but on a budget.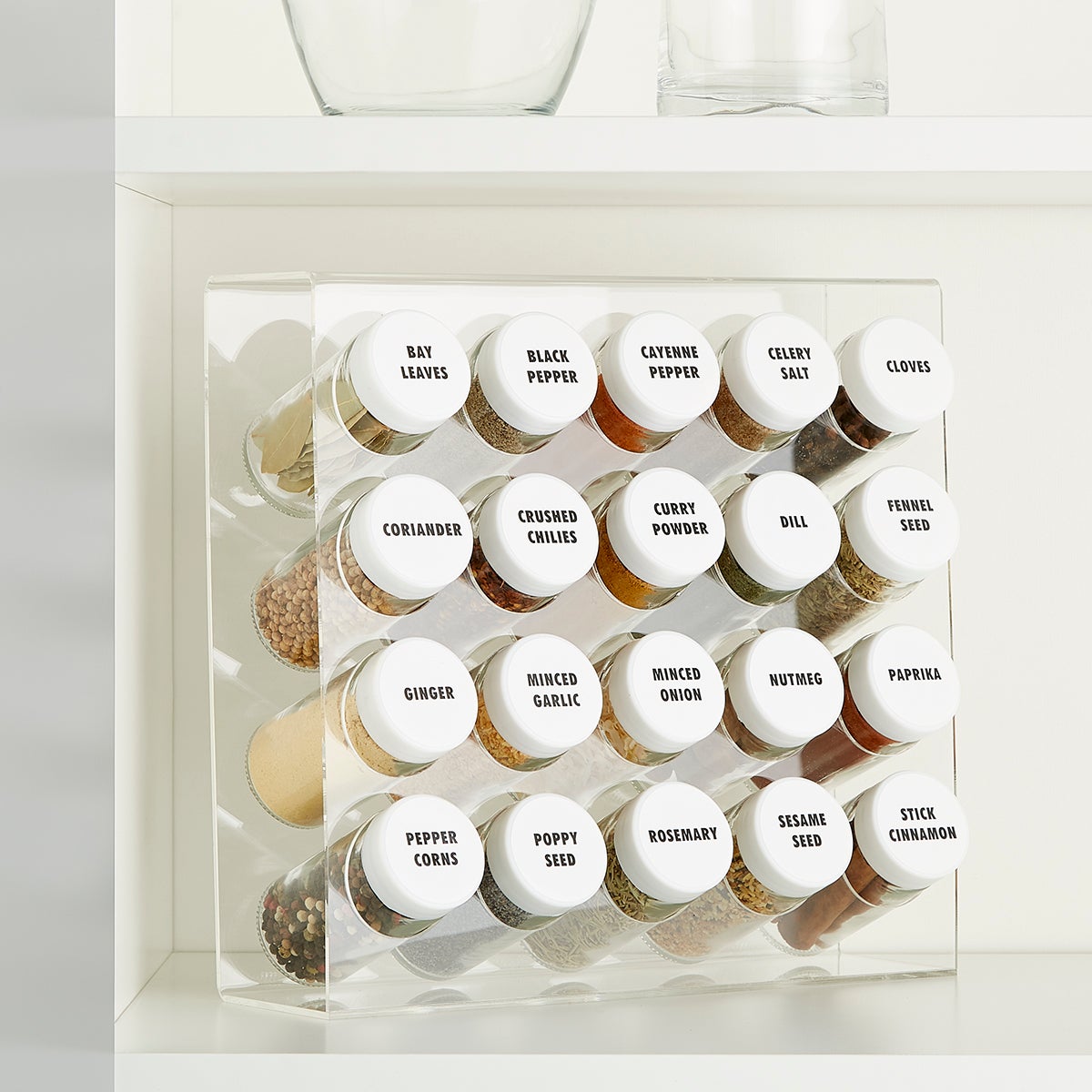 Low on space to store your spices? Take advantage of the hight and store your spices in this pretty spice rack.

Love these pretty storage baskets for closets when you want a pretty closet but the items are small and can't be on display.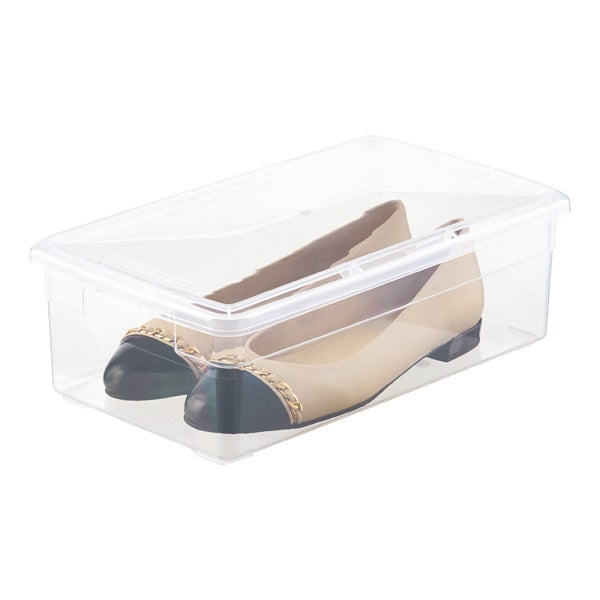 These shoe boxes last forever (my mothers has hers for over 20 years!) Great when stacking shoes and they also work great in toy closets for small games.
Get the larger men's size for larger games. Since they come in so many sizes these are a great option for the entire toy closet. Neat, clear very well priced you can choose the sizes you need based on the toys you have. All with the same clean lines. (Bonus: You can buy them cheaper in packs of 5 or 20, or buy individually based on what you need). Buy them here.

You know all those loose photos, random sizes that either aren't organized in a photo album or don't fit? I know some rarely print photos these days but many have older photos sitting around. Place them in a box, and have them looked semi-organized while you think for the next decade what you plan on doing with them.

Can't see the cans in your pantry or cabinet? Use a shelf!
Clear Stackable Drawers
Not enough room in your bathrooms? Utilize under cabinet or tight spaces with these drawers. The larger size comes with dividers so that you can easily divide smaller items within one drawer.  

Want to keep those piles of sweaters or shirts neat and avoid them from toppling over? Use these bins to create neatly divide up a shelf.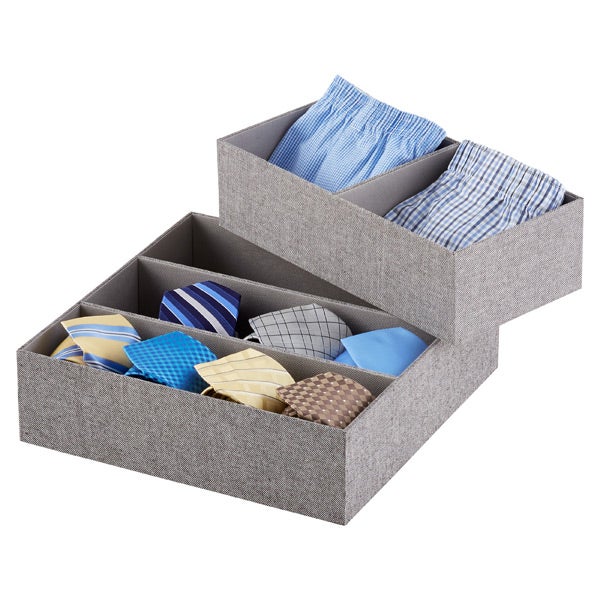 Your husband (or boys) deserves some closet love. Store their belts or ties rolled up in these beautiful drawer organizers. You can also stand them up on a shelf as a nice tie display.
Instead of looking around for that needle or that extra button that came with your child's coat, keep it in this sewing box.