Does your grilled chicken usually feel sad next to those steaks and burgers? Make it a crowd-pleasing healthy option instead with this Zesty Herbed Grilled Chicken. 
Here is my go-to grilled chicken recipe whenever it's time to grill.  It's easy, flavorful and definitely a crowd pleaser!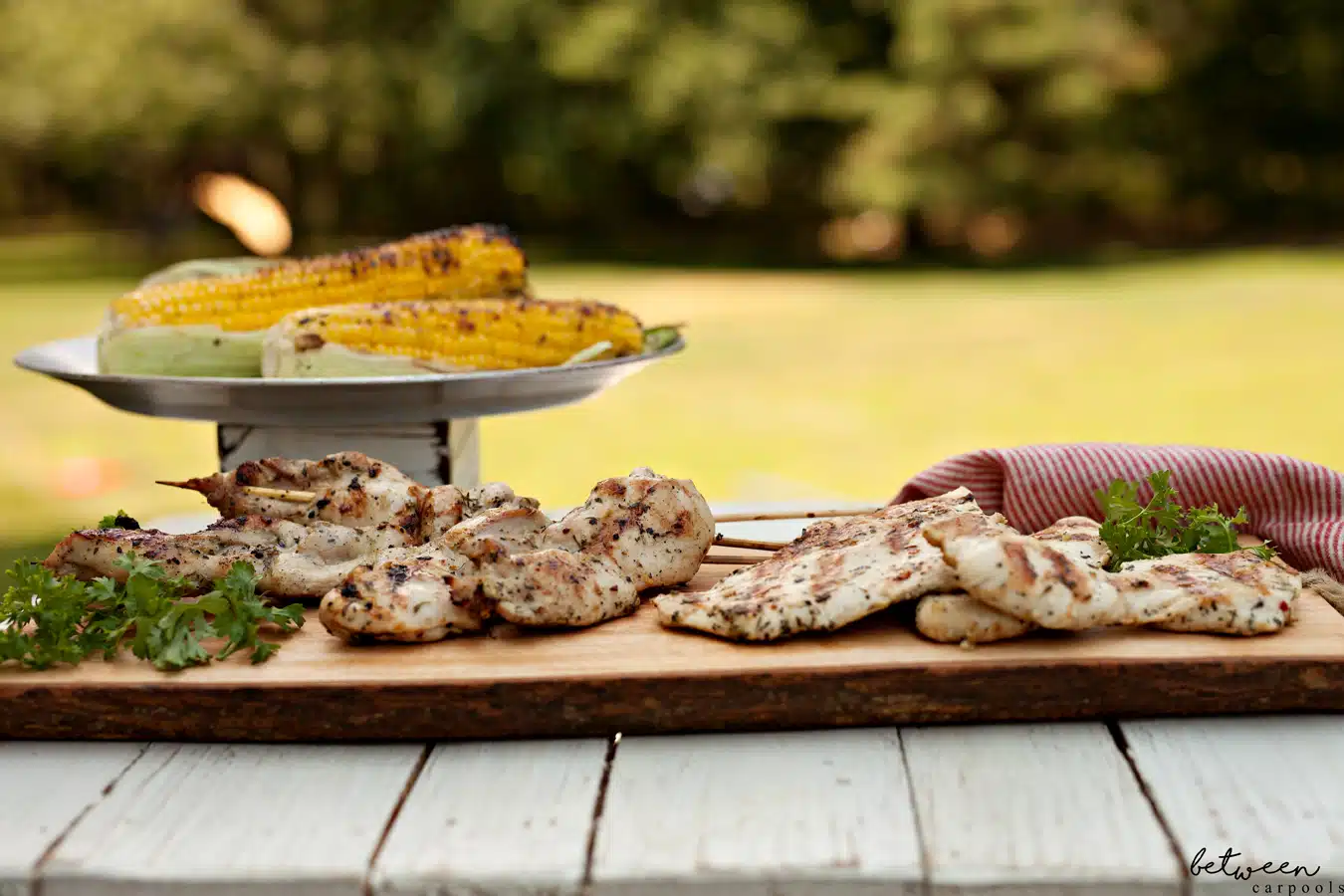 Zesty Herbed Chicken
Ingredients
1 lb chicken cutlets, cleaned and trimmed
Kosher salt
Pepper
3 tbsp olive oil
1 ½ tbsp lemon juice
4 garlic cloves, crushed
2 tsp dry thyme
2 tsp dry rosemary
A dash of crushed red pepper flakes (optional)
Instructions
Rinse and trim the chicken cutlets. Season with salt and pepper.
Combine olive oil, lemon juice, garlic, thyme, rosemary, and crushed red pepper flakes in a Ziploc bag.
Add the cutlets. Let marinate for at least 10 minutes, preferably an hour.
Grill for 6 to 8 minutes on each side, depending on the thickness of the cutlet.
Notes
Note: You can replace the thyme and rosemary with Italian seasoning or basil if you prefer.
  The Secret to a Juicy Chicken Burger (This One Won't Come Out Dry!)