If your children's pajamas drawer is full of mismatched sets, it's time to replace 'em with some new cozy pairs. And they don't have to be expensive! These PJs are the best deal all around.
A few months ago, we included Vaenait Pajamas on our baby layette roundup. But if you're not in the market for layette, then you most likely missed it. And since Vaenait Pajamas are available in children's sizes from 12M through 7T, they're amazing for little kids way beyond the baby years.
We debated whether we would share this one with you and risk all our sizes and preferred colors selling out too fast. But sometimes, a deal is too good to keep a secret.
There are 3 reasons why we love Vaenait Pajamas!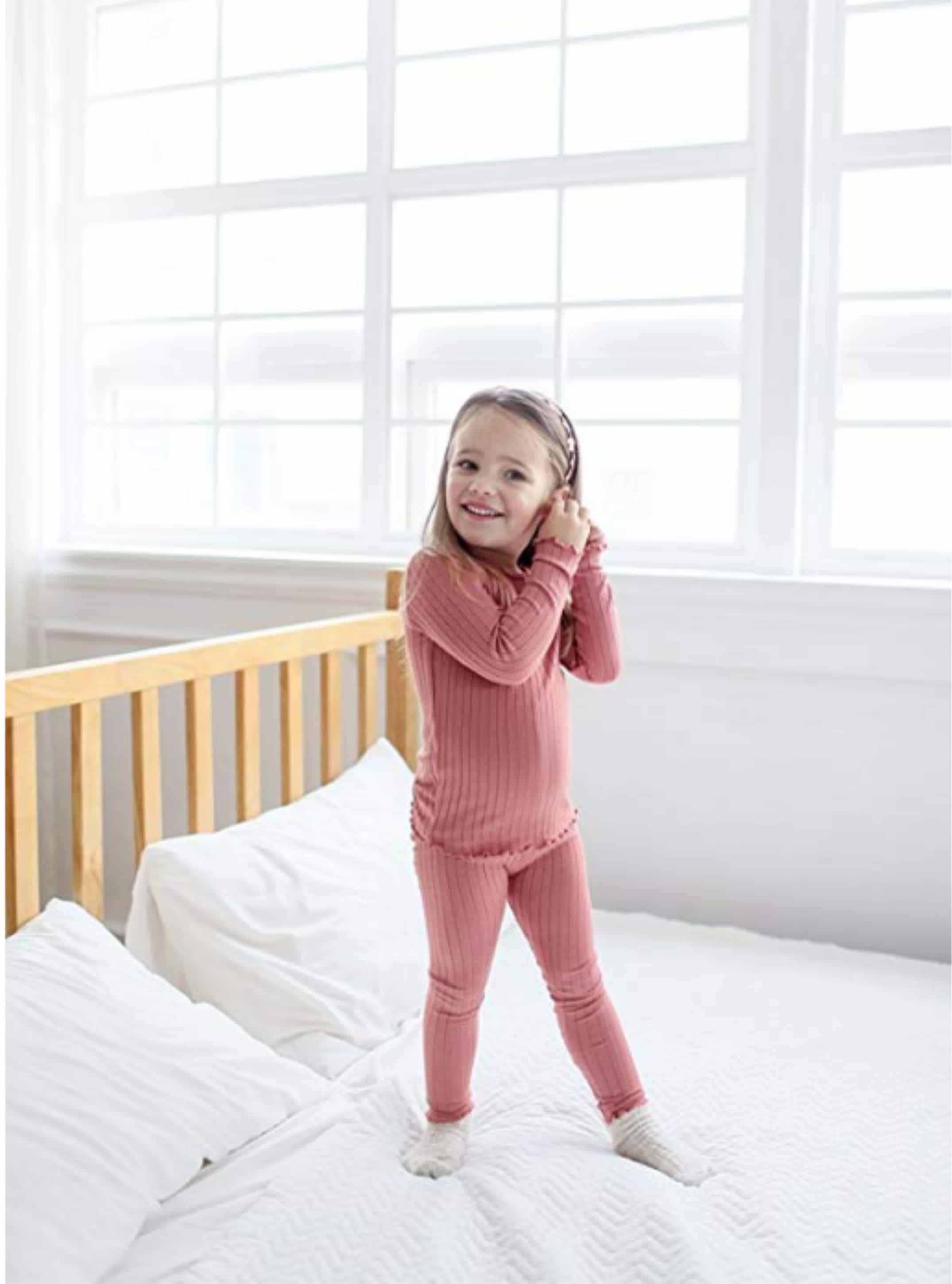 Price. Most styles are $14.99 – $15.99; they're a really good deal. Some are even cheaper!

Style. Unlike other low-priced pajamas, the styles are both classic and up-to-date. While they do make some prints, it's the simpler colors and patterns that have won us over.

Quality. Our kids have been wearing some pairs for months now and even after many washes, the colors are just as bright and rich and the fabrics are as soft as when they were new. We're totally sold!
Here are some of our favorite styles.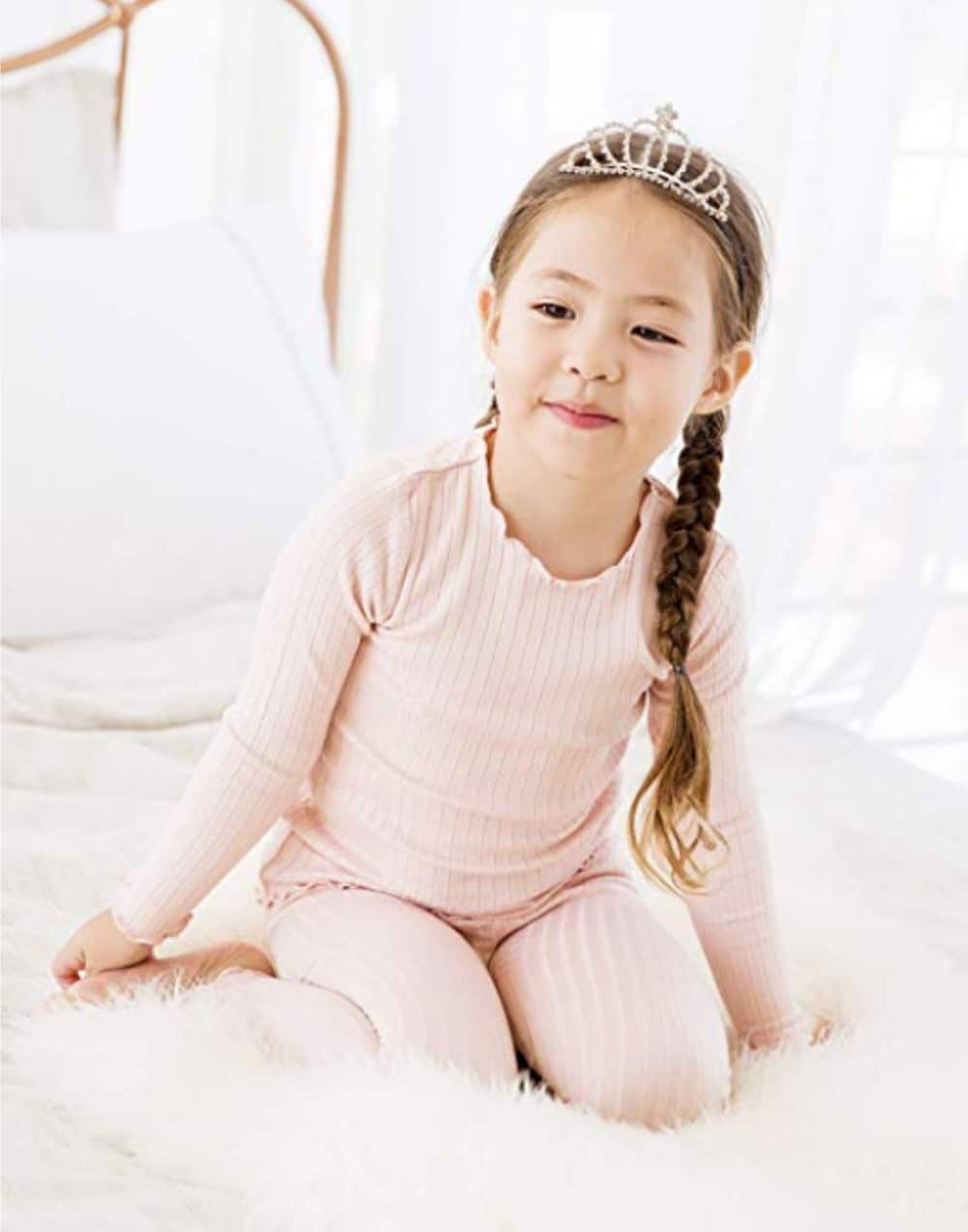 Ribbed Sets are $15.99 and come in 10 colors! The girls sets/colors have a pretty shirring at the neckline and the boy's sets/colors have a nice crew neck instead. Colors like Navy come in both girl and boy versions.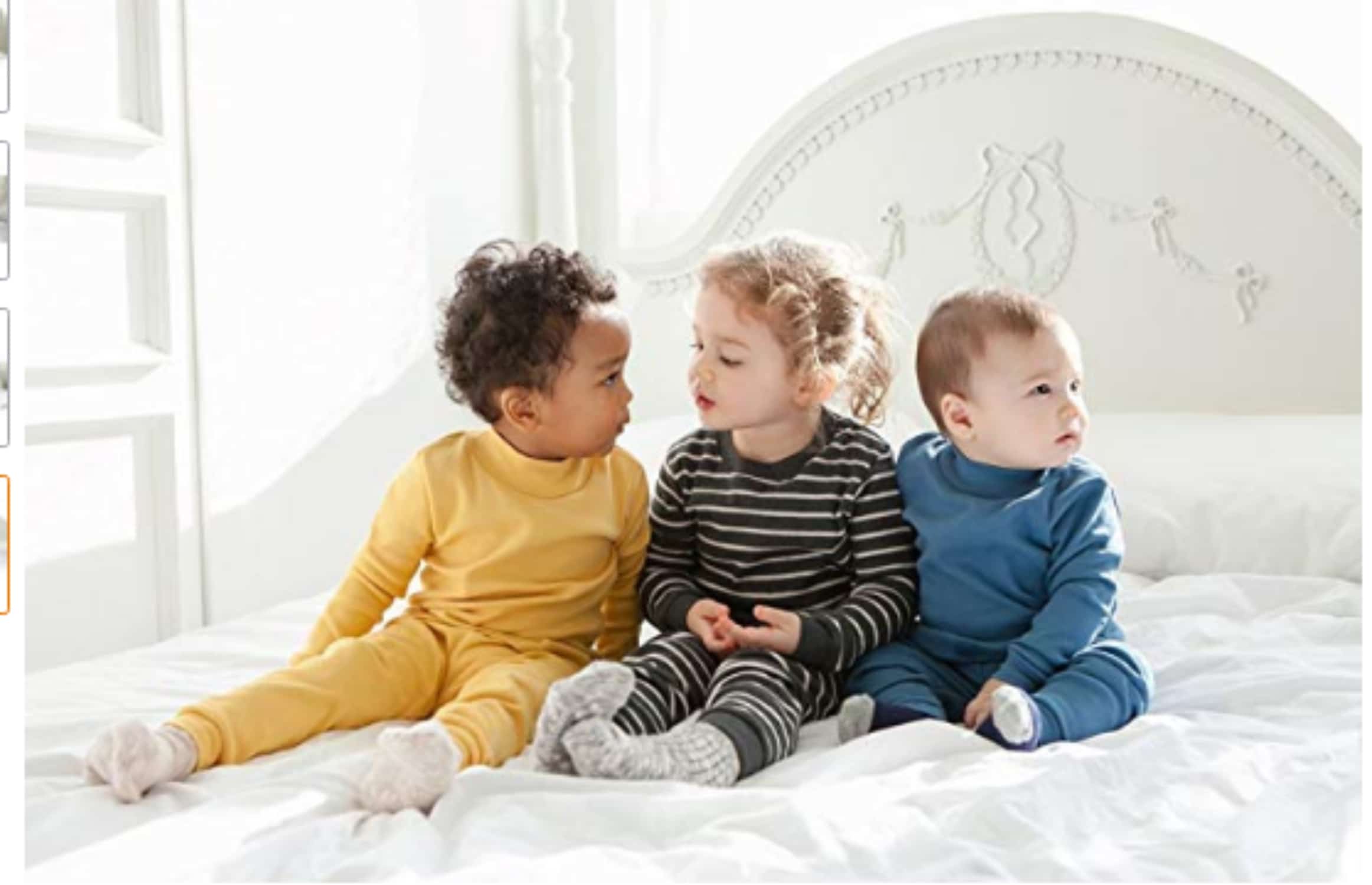 Solid colored half neck PJs also give your freshly bathed kids a clean and yummy look.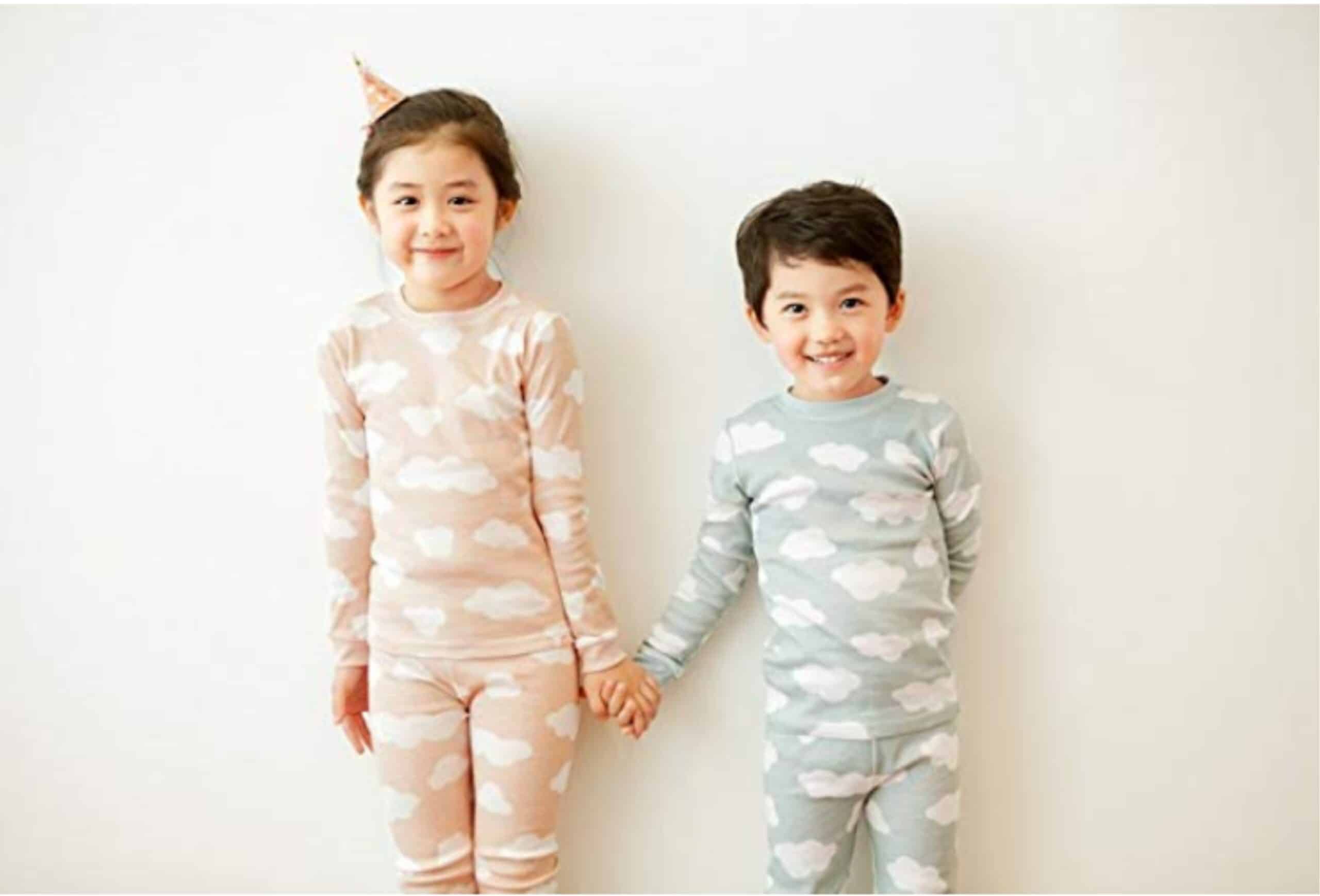 The cloud set is one of my girls' favorites. Also comes in blue, grey, and yellow.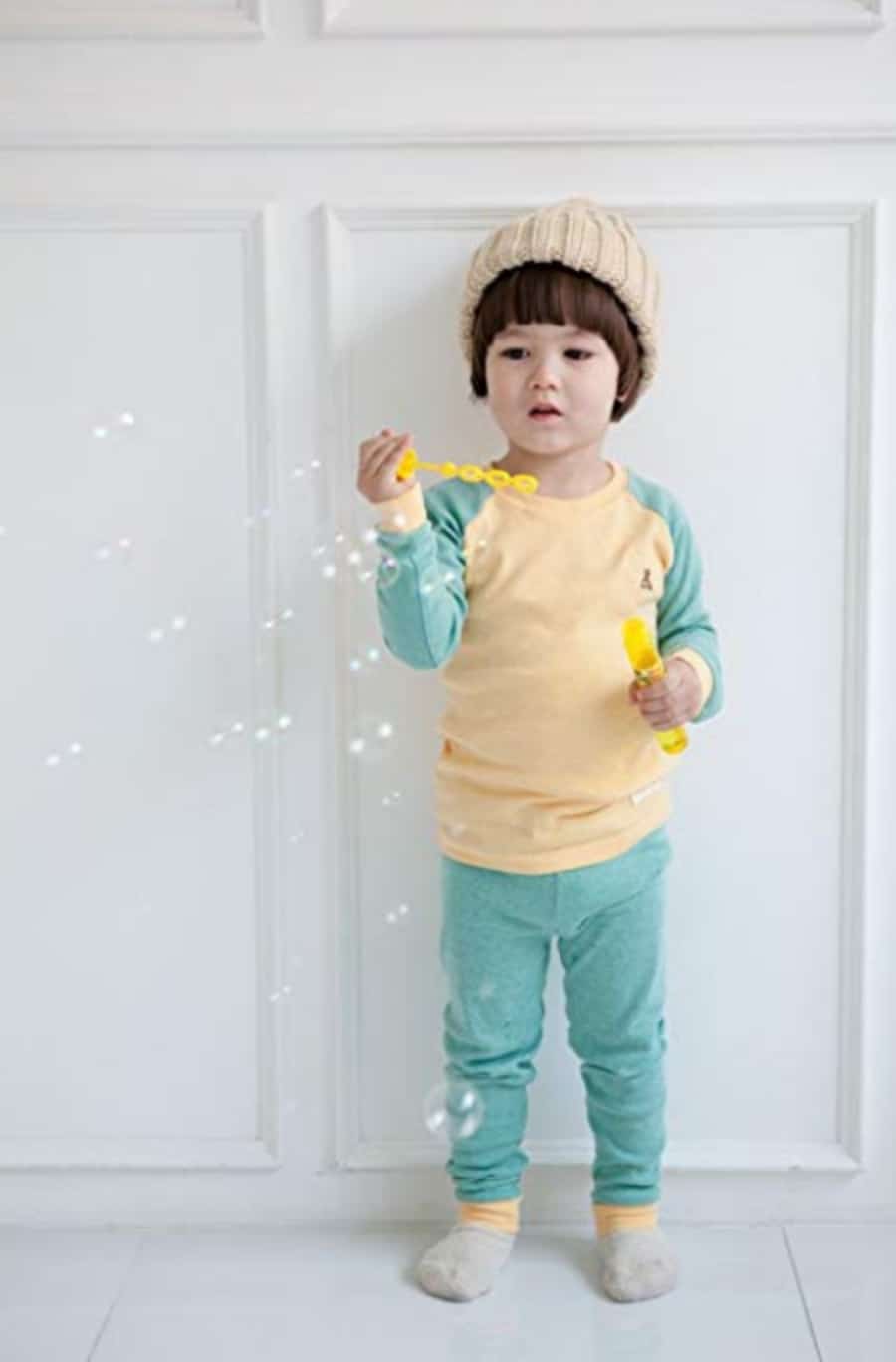 This colorblocked style is another favorite. It also comes in multiple colors.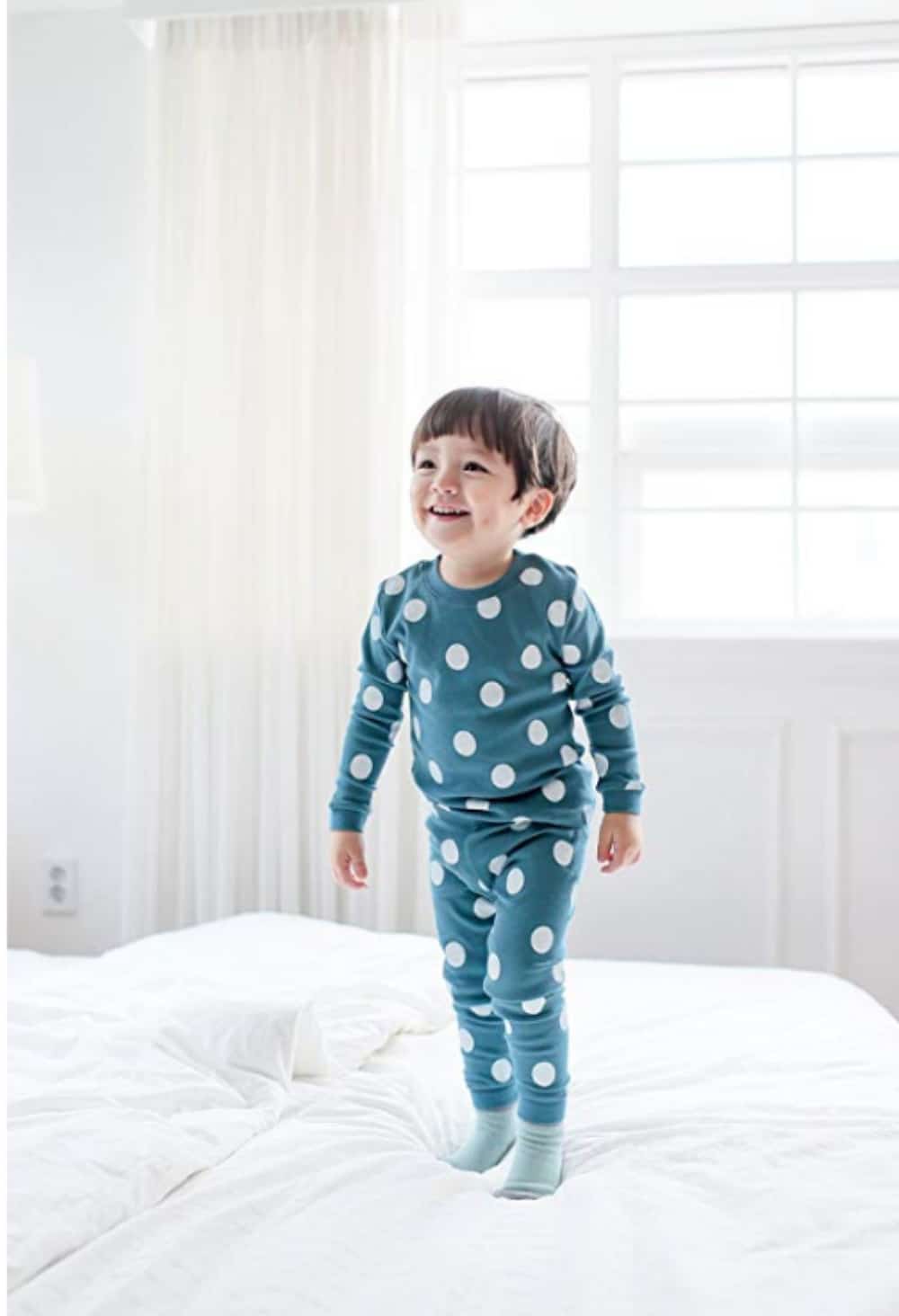 Loving both the polka dots and kitty kats shown here.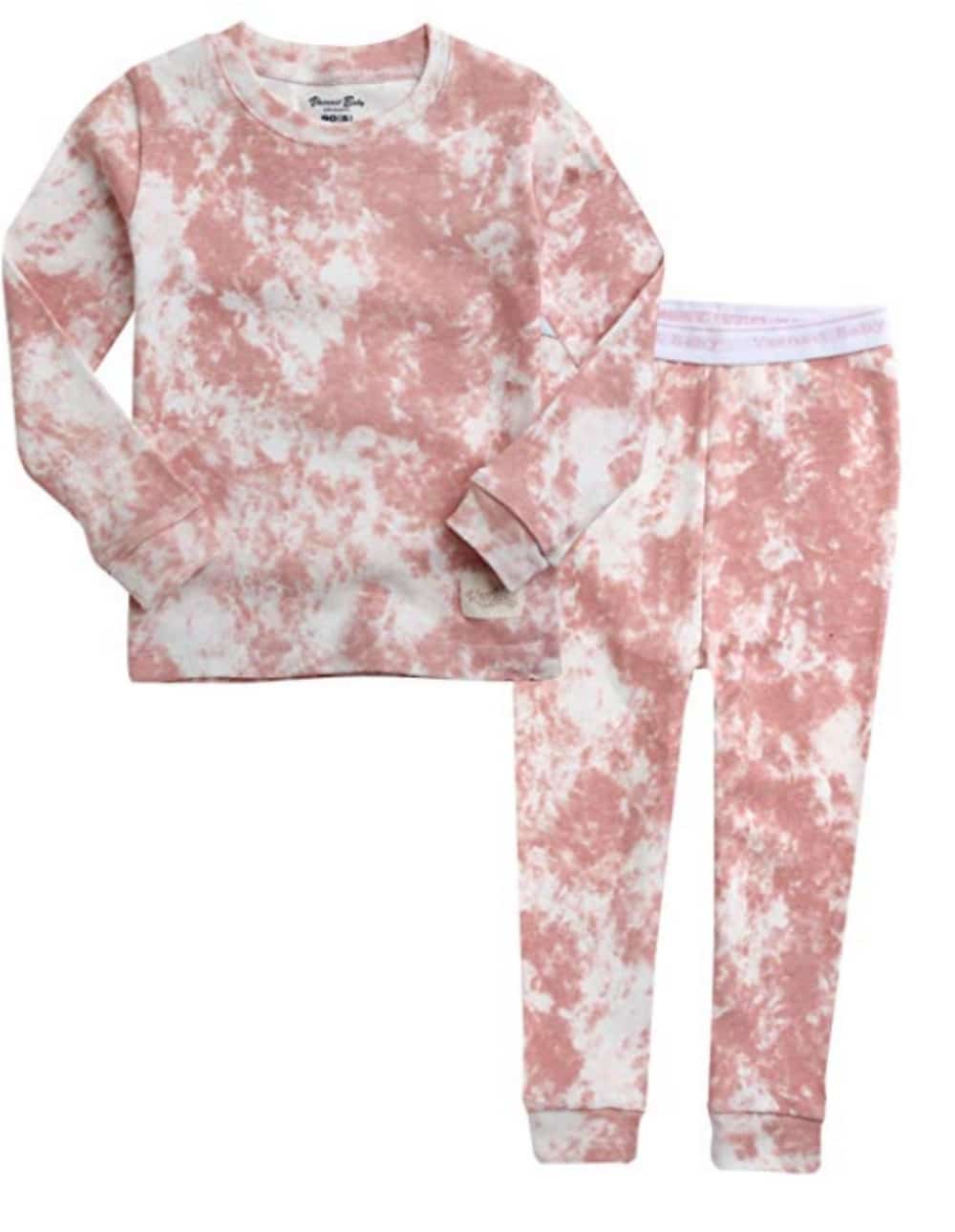 Are you a tie-dye fan? They have those too, in pink, blue, and more…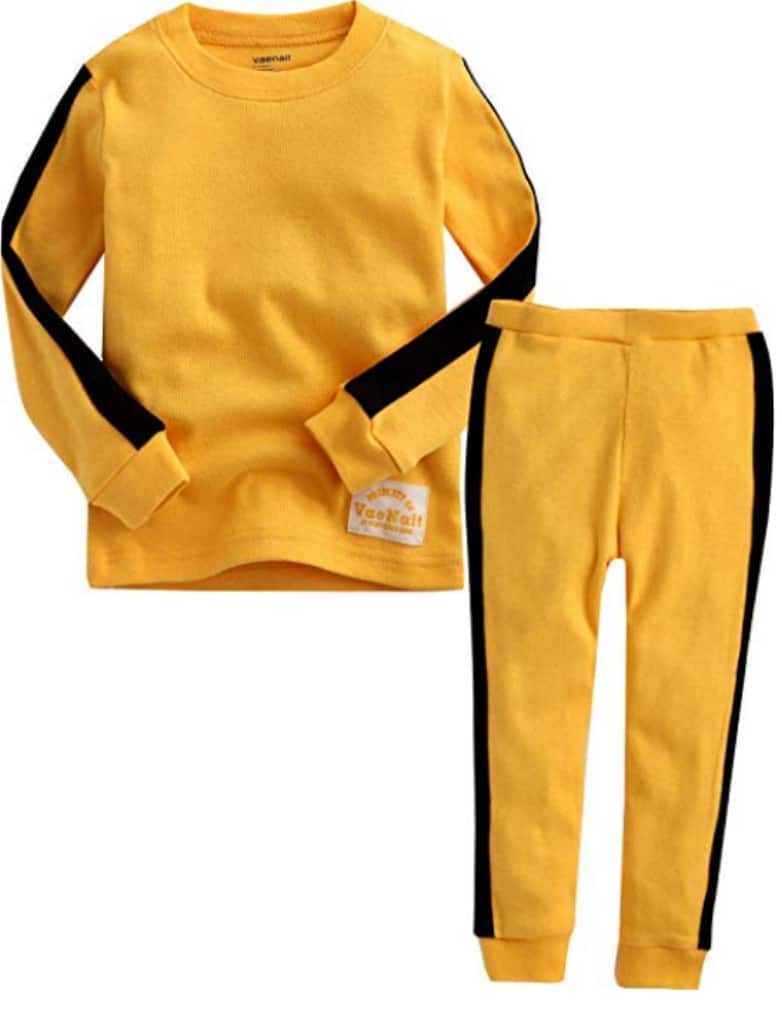 Some boys are just too cool. And that includes boys in racing stripe PJs.
See the entire line and let us know which styles you like!