There's so much we love about this Rosh Hashanah-inspired table. It's beautiful – yet simple, classy, and totally doable. (And yes, those dishes are
disposable
!). 
Table By Shevy Zaks with The Stamp Studio
There's lots to do in preparation for Rosh Hashanah. There's lots of cooking to do, we don't need to mention that! And there's the spiritual preparation to think about — we need to be ready for the essence of the days. But we also want to bring the feeling of Yom Tov to our table — and a little inspiration helps.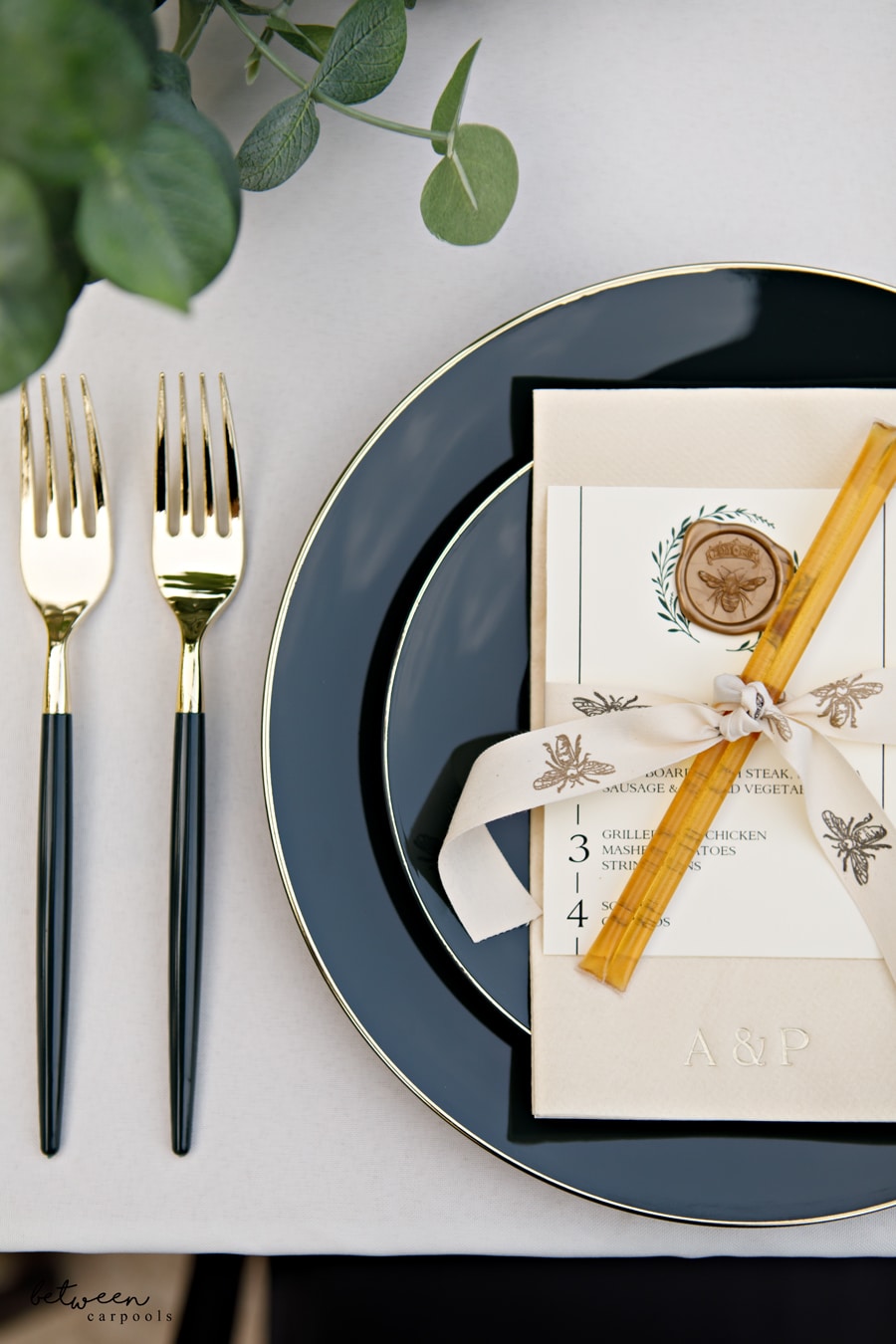 One of the first things we noticed about this table was the Emerald Lux Party dishes! We've been so curious how all the new colors would look in person–and they're so gorgeous (don't forget to use code BCP15 when you order!). 
(Note to self: Match the plastic dishes to the greenery or florals in the center of the table). 
Also love the two-tone flatware (available in lots of colors to coordinate with the dishes).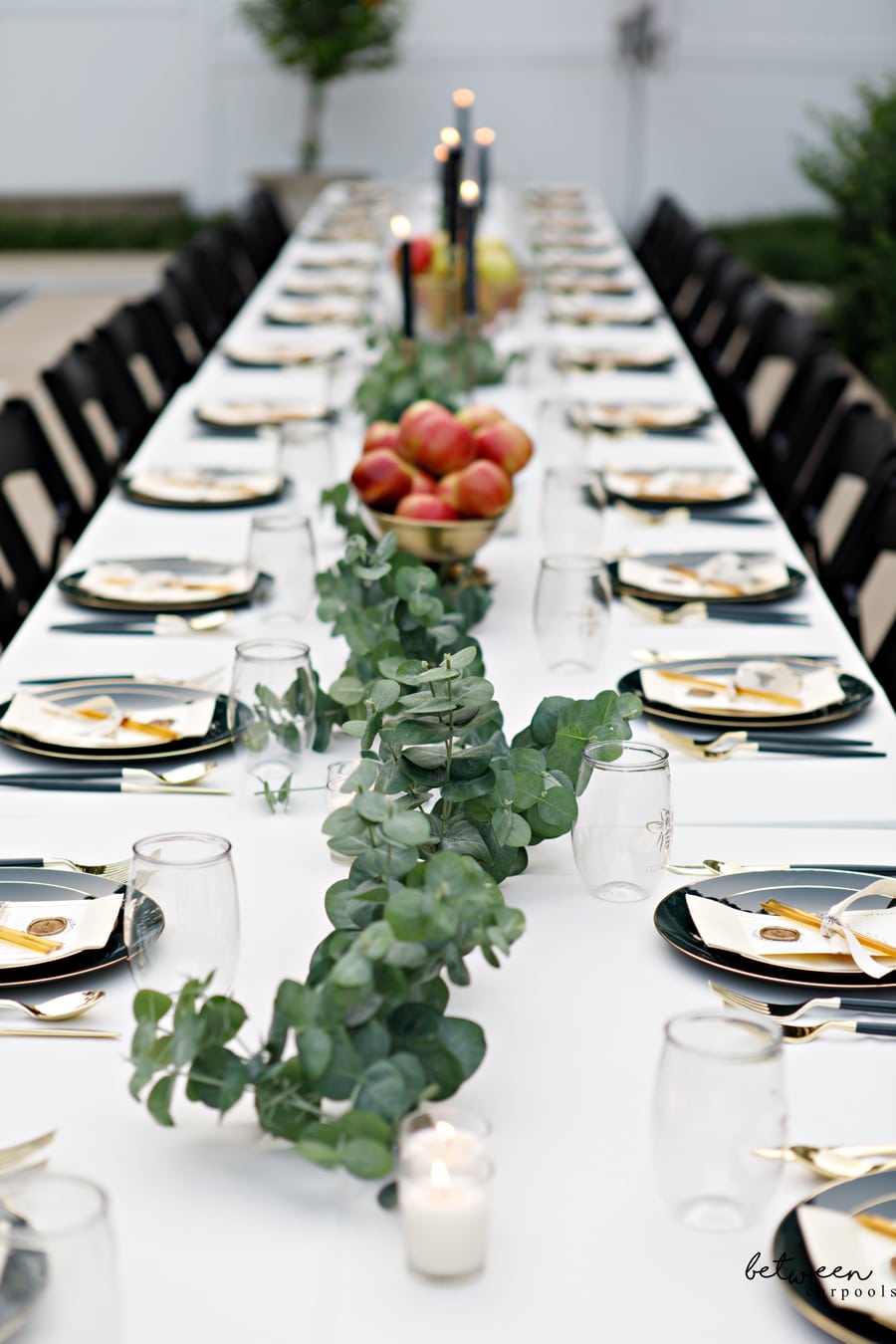 The centerpiece is classy, elegant, and is an example of how sometimes simplicity just works.  On both tables, bowls of bright red apples pair with an artificial vine of eucalyptus.

The Stamp Studio comes forward with lots of inspiration at the place settings. The napkin, menu card, ribbon, and honey sticks are smartly tied together. Stamp Studio's little monogrammed bee is just the touch (you can also duplicate this idea without the monogram).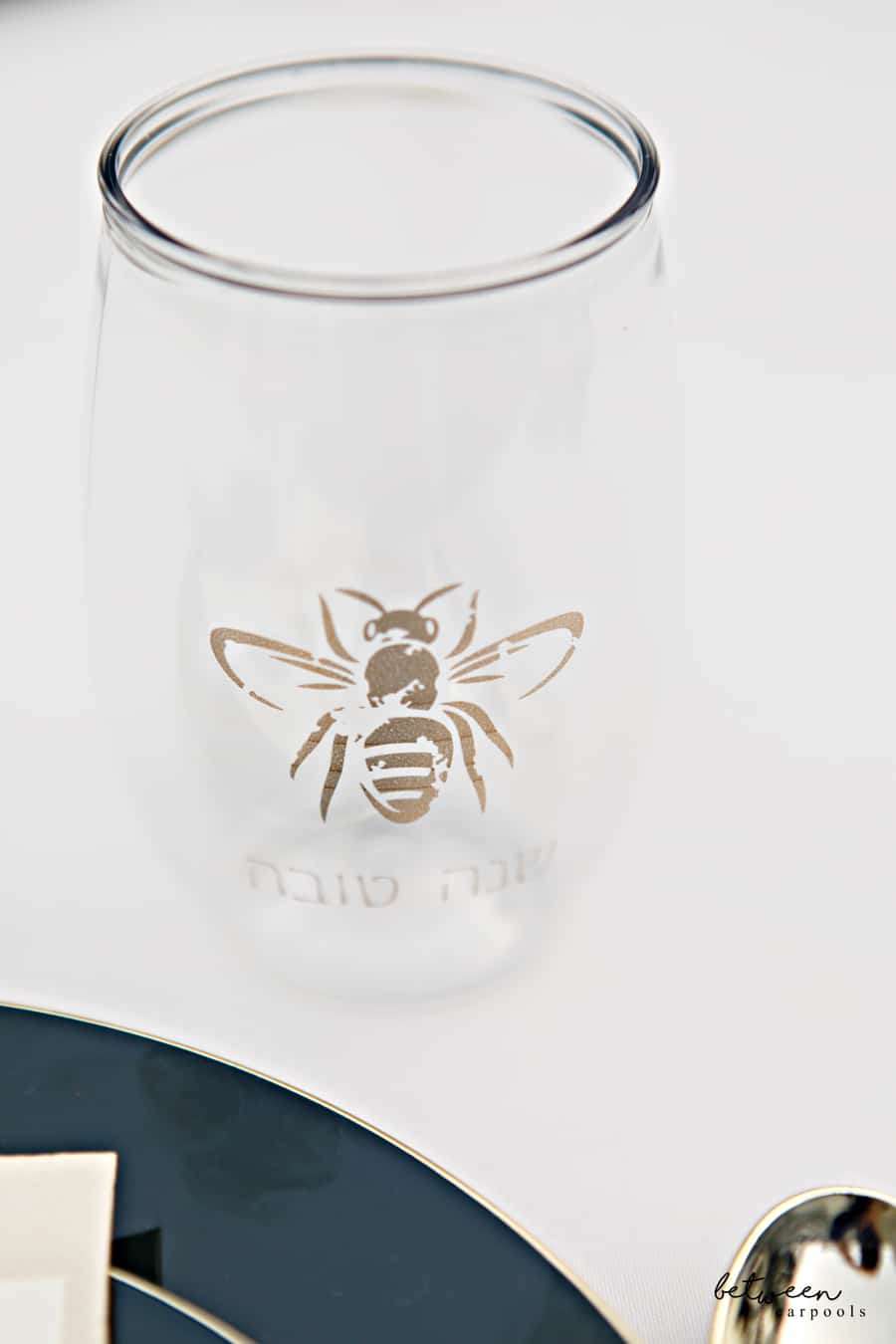 And yes, even though the drinking glasses are plastic, you can also wash and save them from year to year like you can with these.
See the tutorial for making a wax seal, as you see on the menu card, on this post.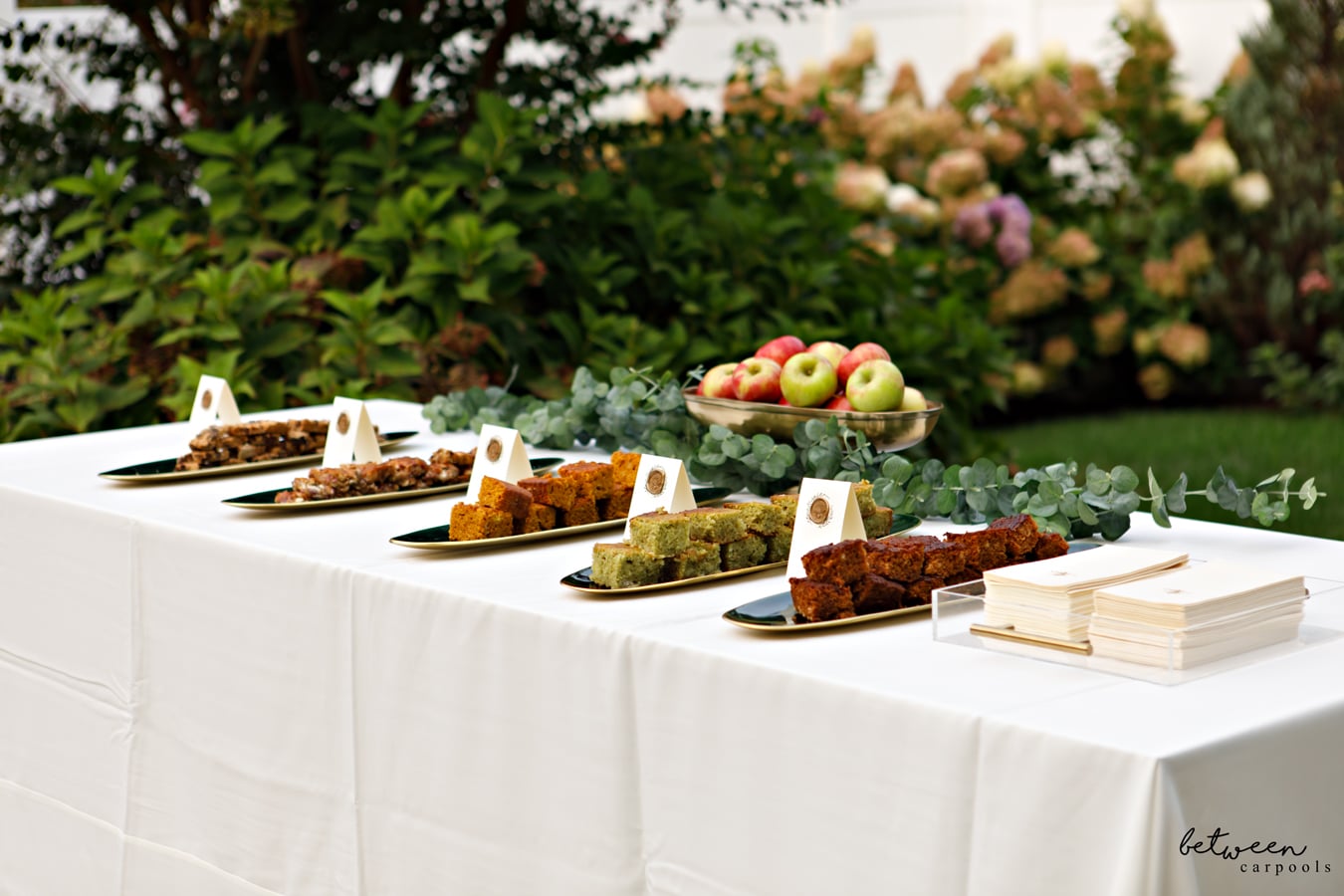 Now for the sweet table. They're all 9×13 recipes from Between Carpools! If you're going to serve them like this, Shevy recommends baking them in two loaf pans rather than 9x13s so that there are more edges (edge pieces hold together better than interior pieces). She gave some of these recipes a little "simanim" twist.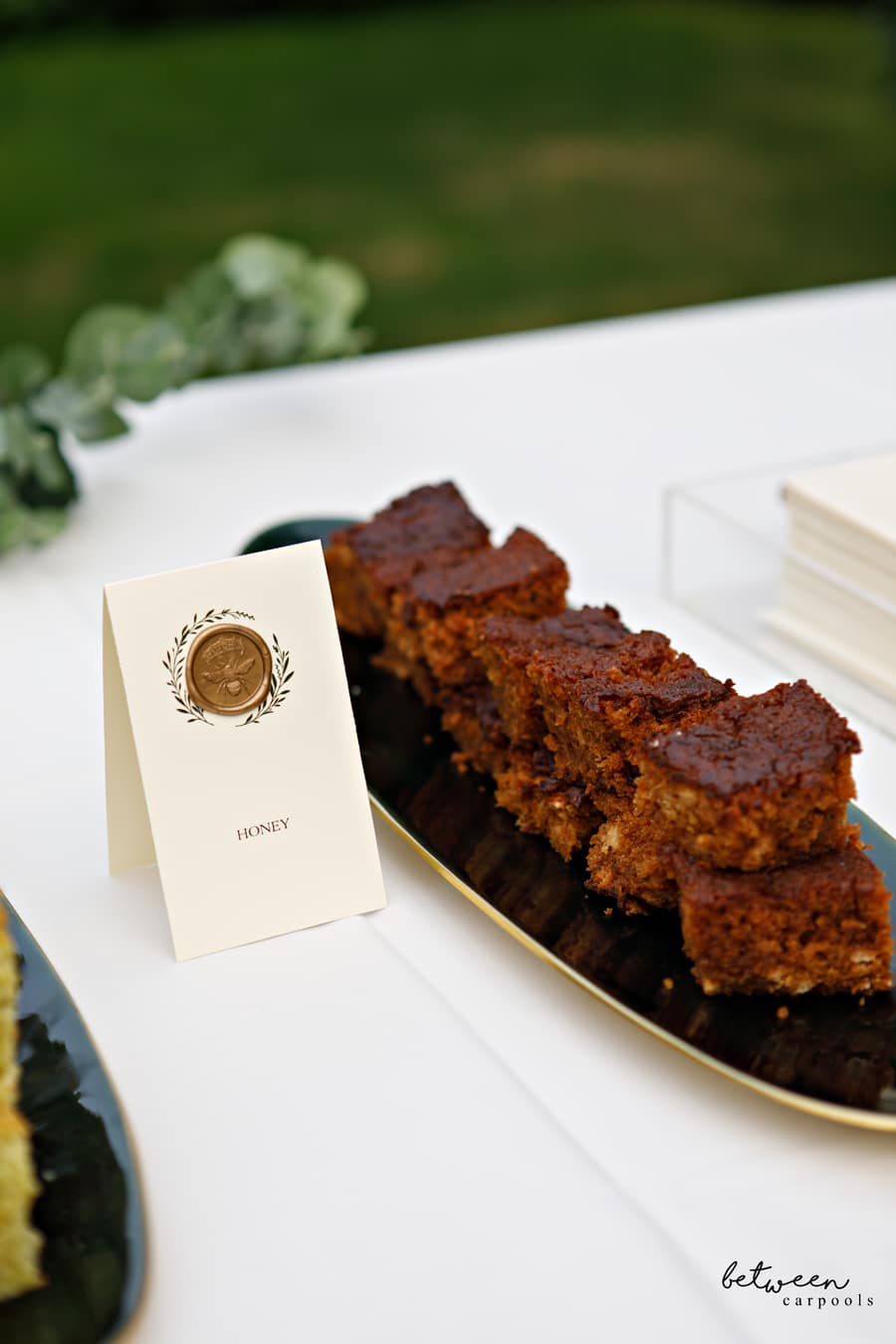 Honey Cake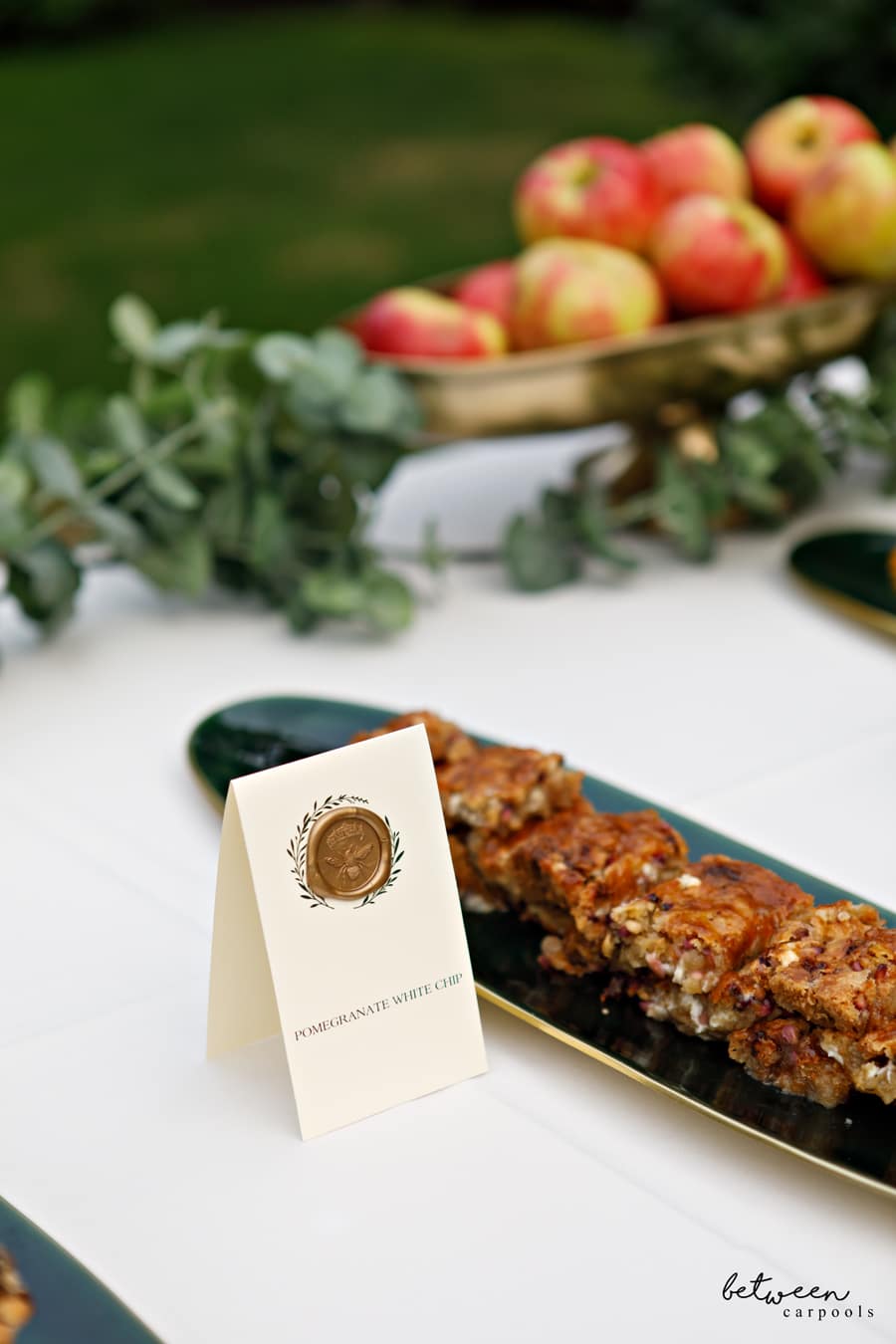 Pomegranate White Chocolate Chip Bars (Pomegranate seeds were used instead of strawberries)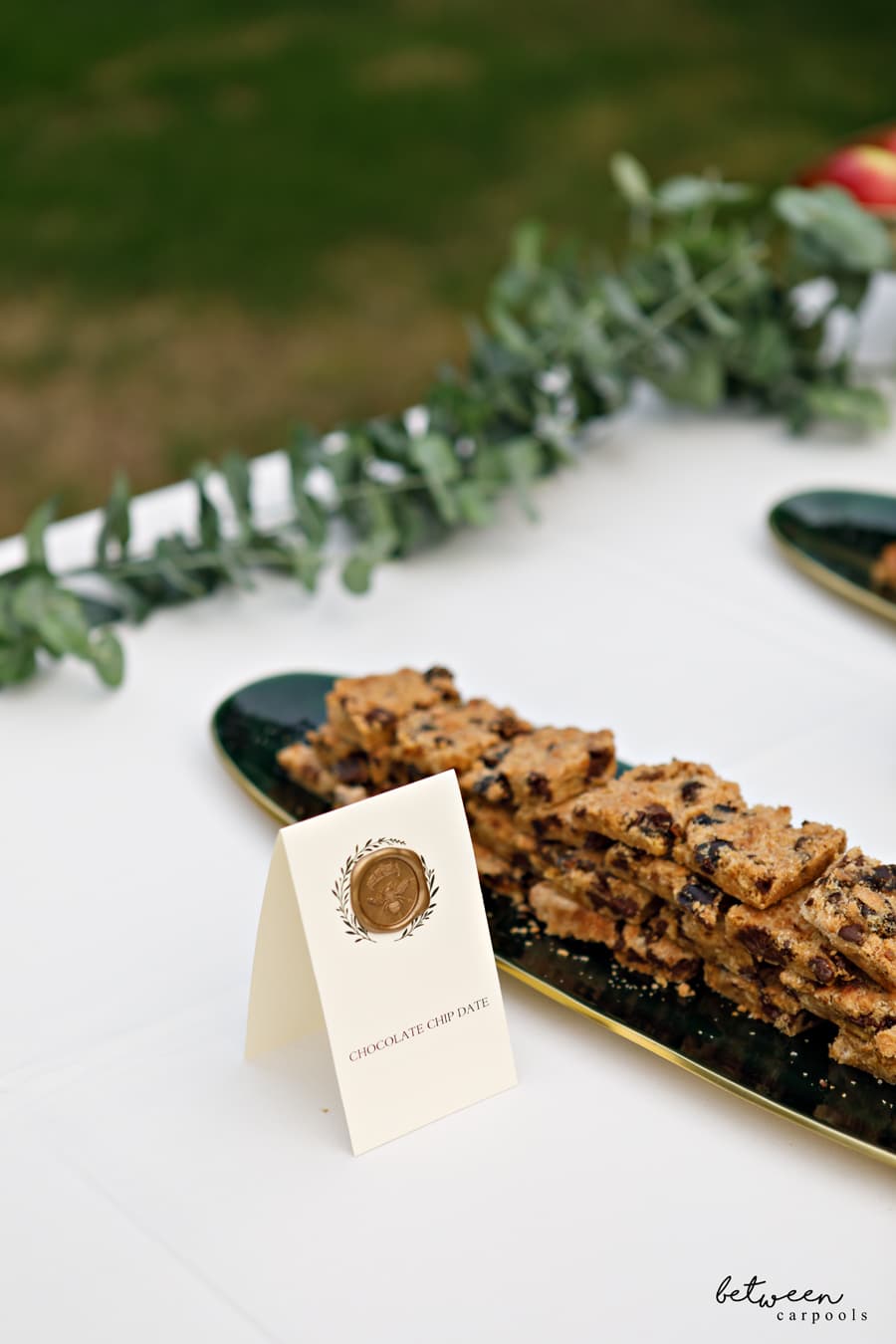 Chocolate Chip Sticks with Dates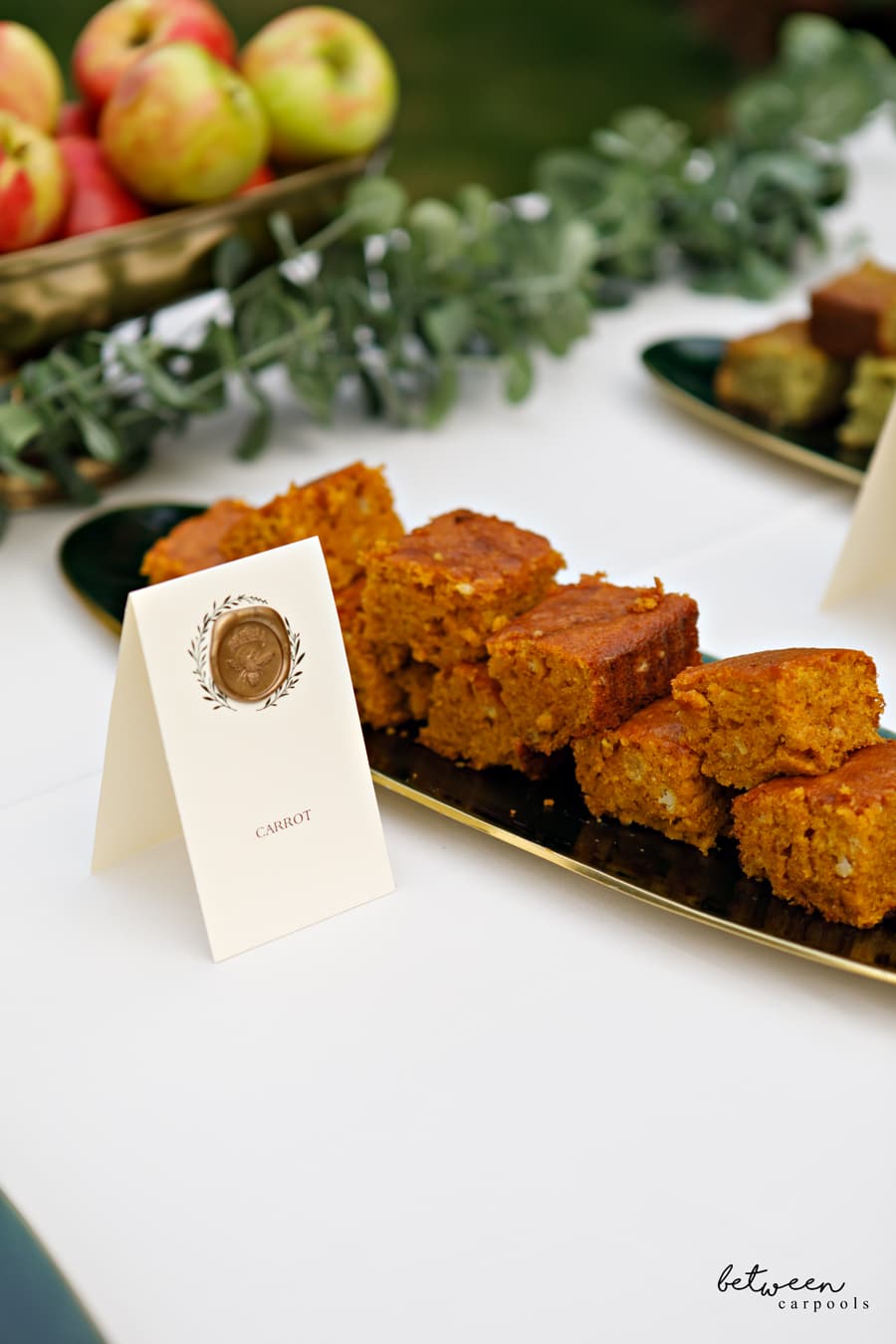 Carrot Cake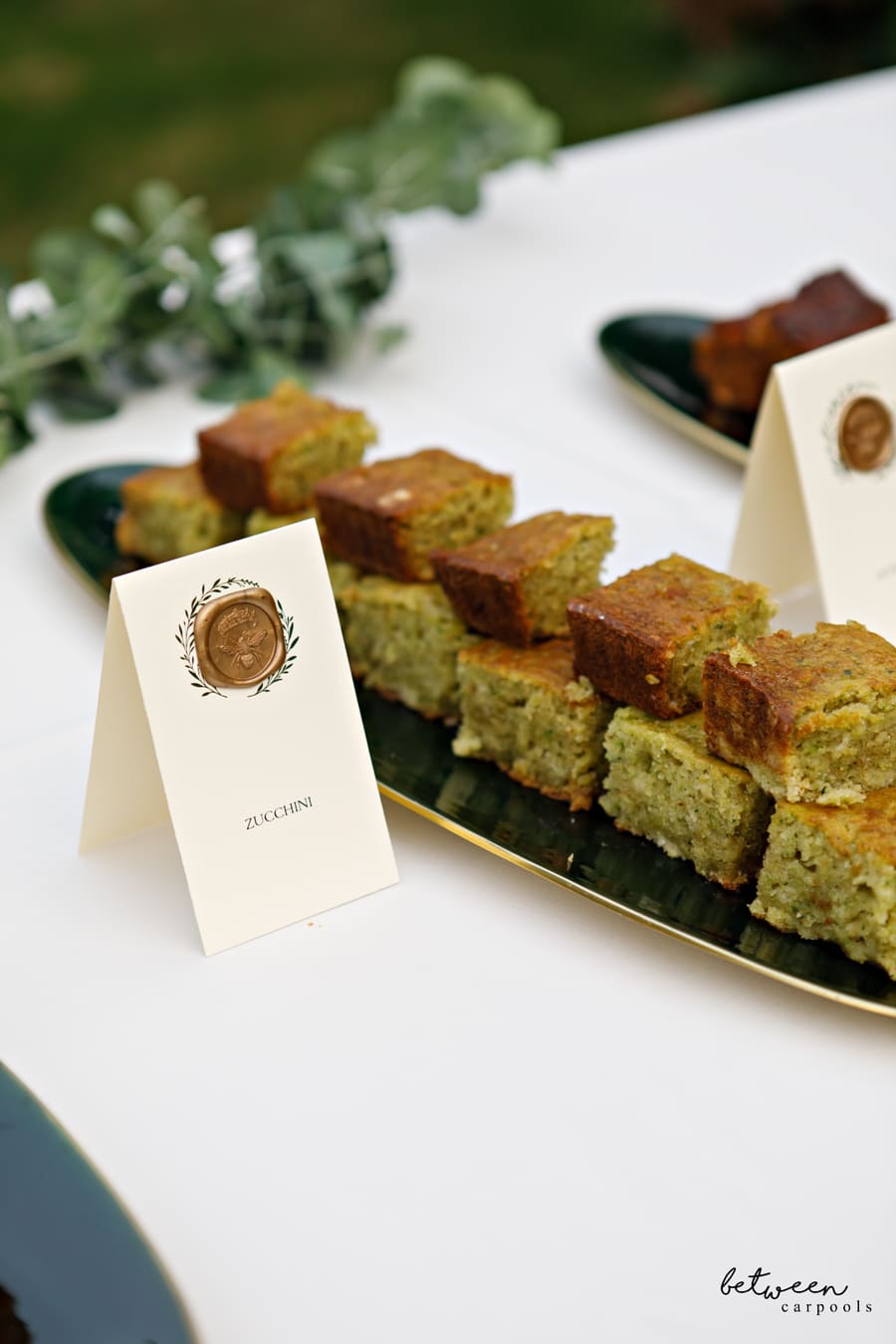 The Zucchini Cake is the same recipe as the carrot cake, with zucchini used instead of carrots!
Here's what you'll need to duplicate this table: