Do your kids love to give mishloach manos to their friends? Make it their project, not yours with these easy-to-recreate ideas.
I am not sure when exactly this happened, but besides for my 45+ mishloach manos (the ones containing the Irresistible Toffee I told you about last week) which I prepare each year, I find myself drowning in super-sized bags of Zazas and Tinglers. "Why?" you might ask.
"Why?" is a very legitimate question. Apparently, my children like to give their friends mishloach manos too. Which is wonderful and oh-so-cute.
This year, though, I am not looking to win the "super-nice-and-so-accommodating-mom-of-the-year-award." I won first prize last year. I'm good. This year there are two new policies. 1) Not more than 10 per kid (sorry, pick 10 good friends) and 2) You must prepare them yourself, start to finish.
Here are a few of our favorite ideas. Quick, easy, and not too costly.
The Cupcake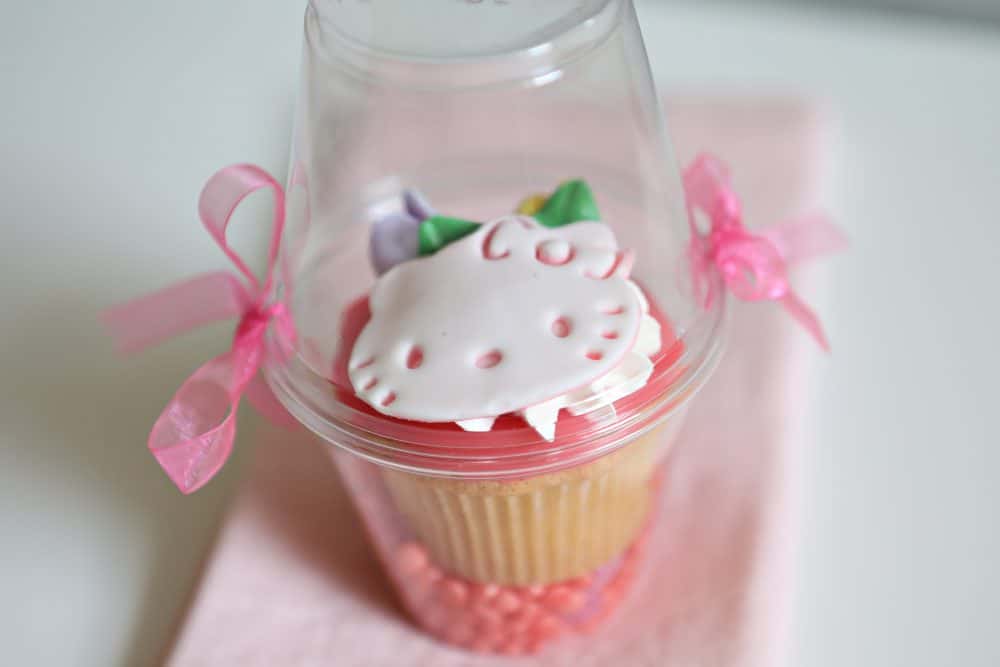 Kids love to prepare cupcakes for their friends. And cupcakes (even the frosted ones) freeze really well! The trouble, always, is packaging them.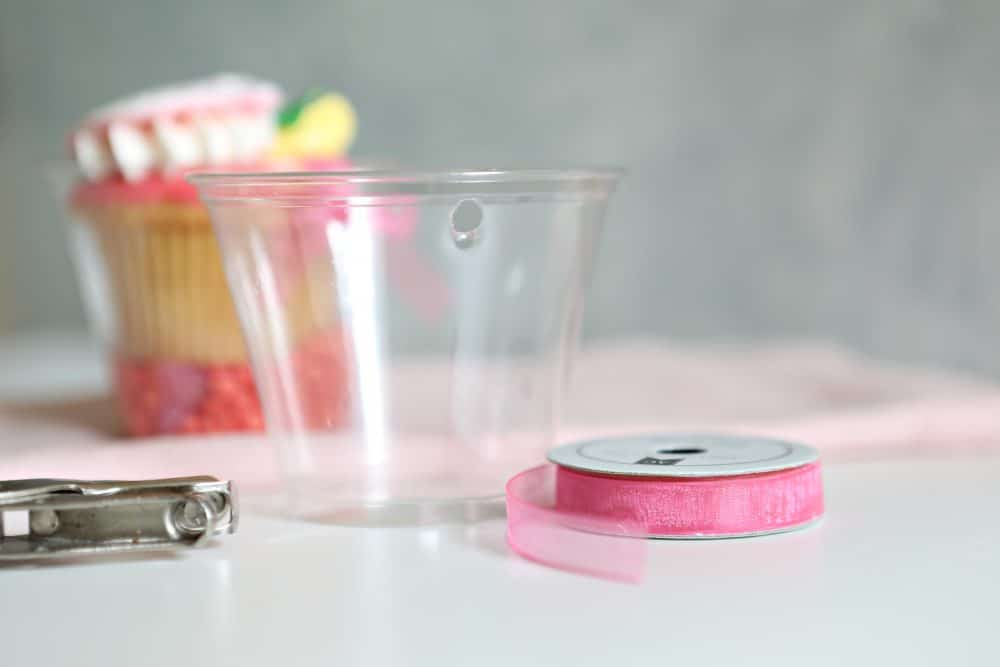 When I stumbled upon this method I was immediately hooked. All you need is these clear cups (0.27 cents a pop!) a hole puncher, and ribbon! Best yet, you can prepare them in advance and store them in the freezer or fridge until ready to give out. Your child will be so happy to give his handiwork out to his friends! And yes, I said "his" because this could work really well for boys too.
Check out these cute car/train/helicopter… stampers (all you need is some fondant, and voila, done). Here are the Hello Kitty ones too.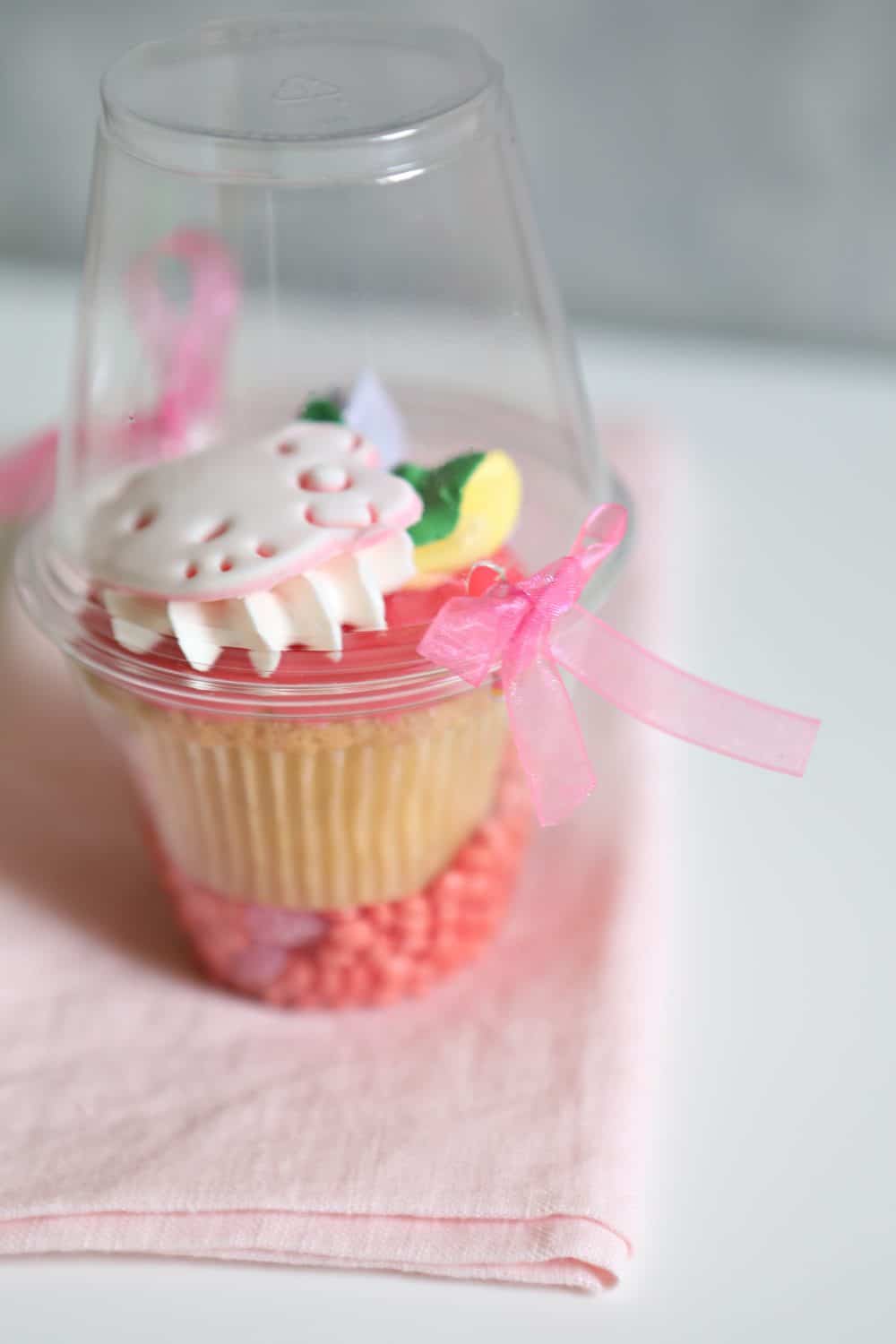 We used some Oodles as a base, but you can really put anything in the bottom of the cup.
The Fish Bowl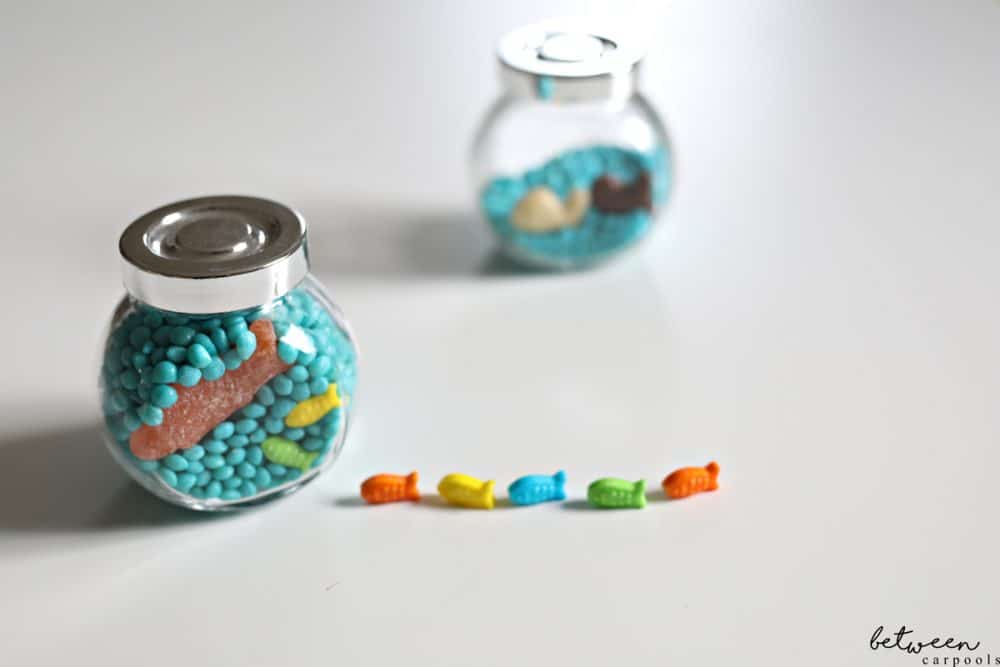 Seriously, how cute are these now? I got these mini jars in Ikea. I also found them on Amazon (see here) for pretty much double the price. (Hey, Prime is prime.)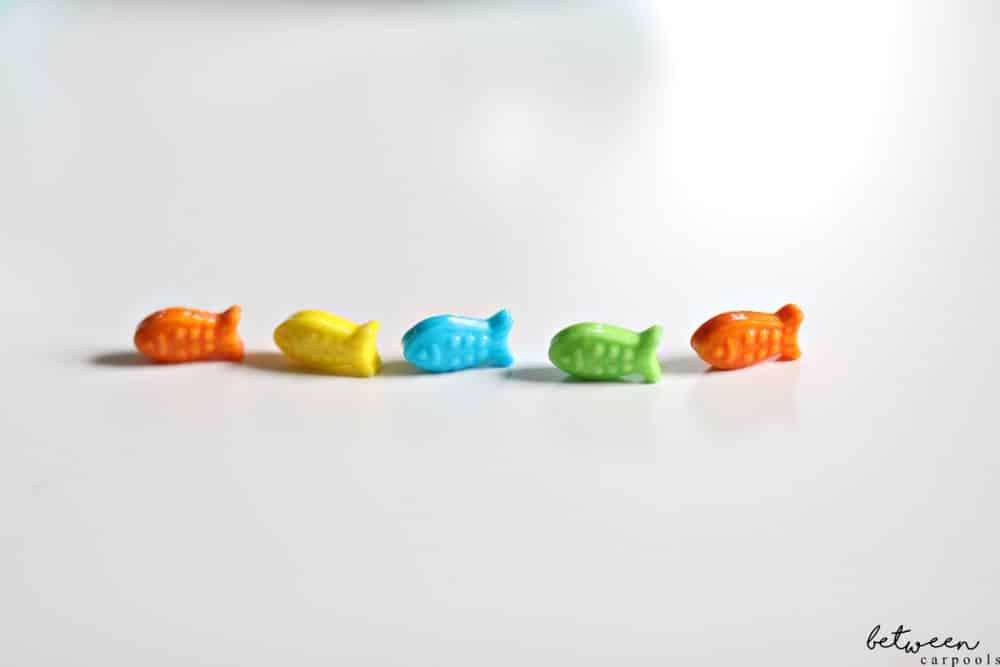 Again, we used lots of Oodles and some fish candy. Once you go shopping you will notice lots of fish candy varieties out there.
These Mishloach manos are just adorbs. Fishermen, here we come.
The Painter's Palette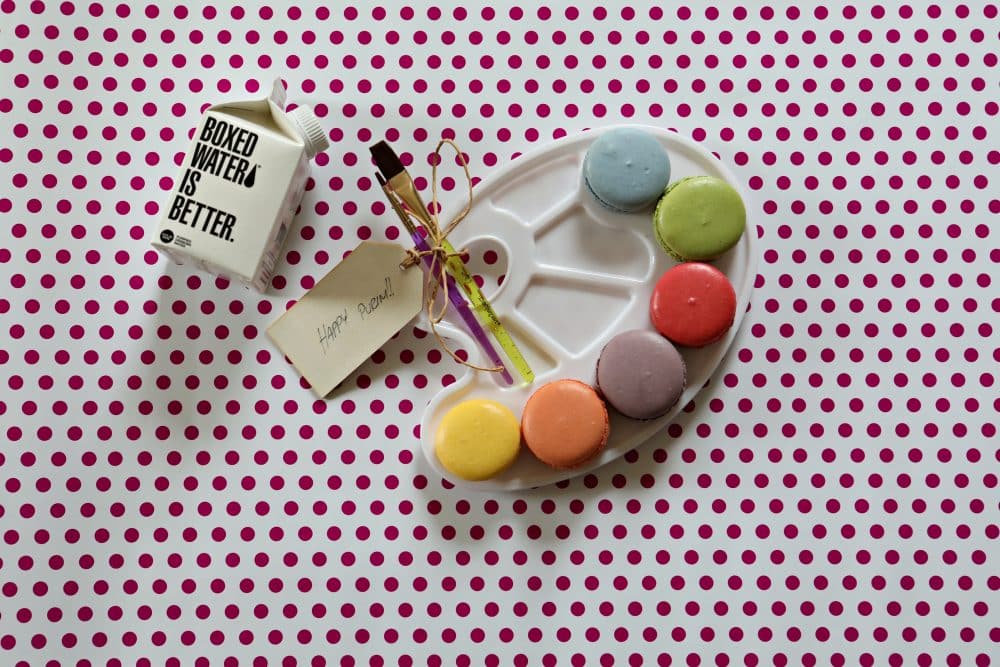 This one is my daughter's favorite. So pretty and colorful.
Here's another way to gift something homemade (or not).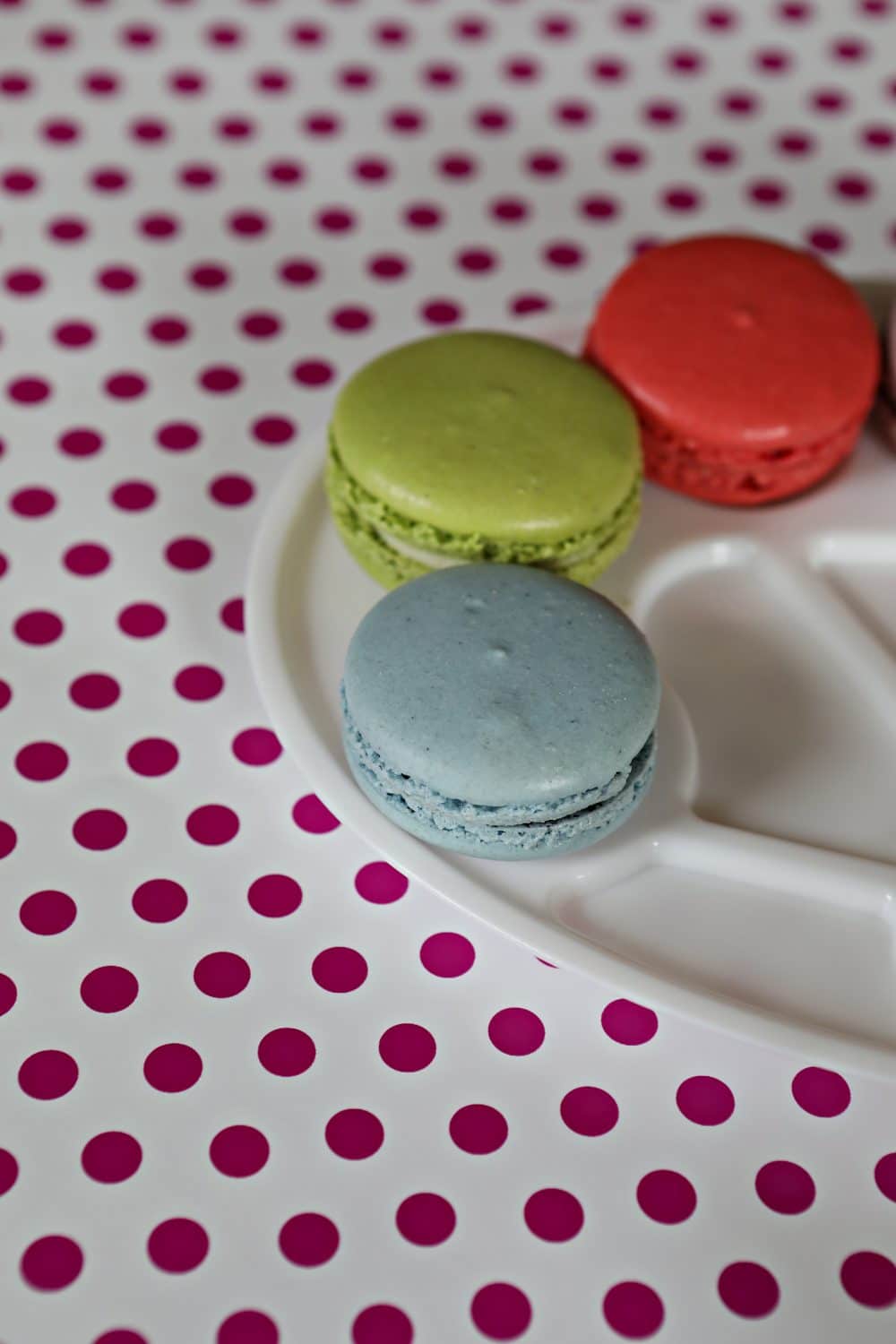 Macarons aren't for everyone, but don't fret: you can do the same idea with colored meringues or sugar cookies that are either iced or sprinkled with colorful sprinkles. You can find the palettes here and here, and the paintbrushes here.
Shpritz Bottles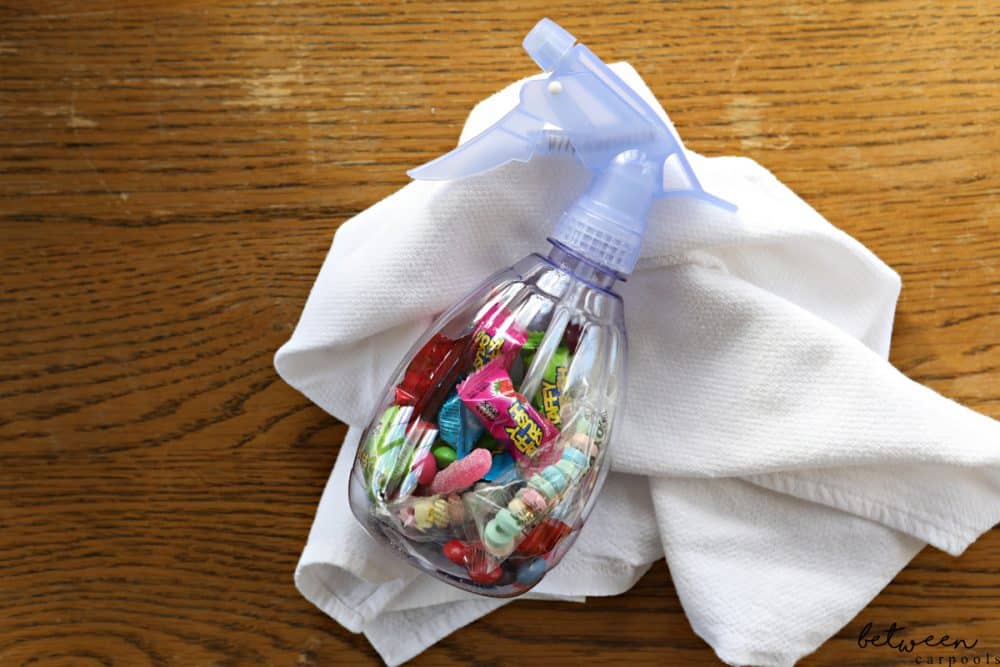 My children love to play with these (summer is just around the corner…..) Fill them with nosh and you will be a hero.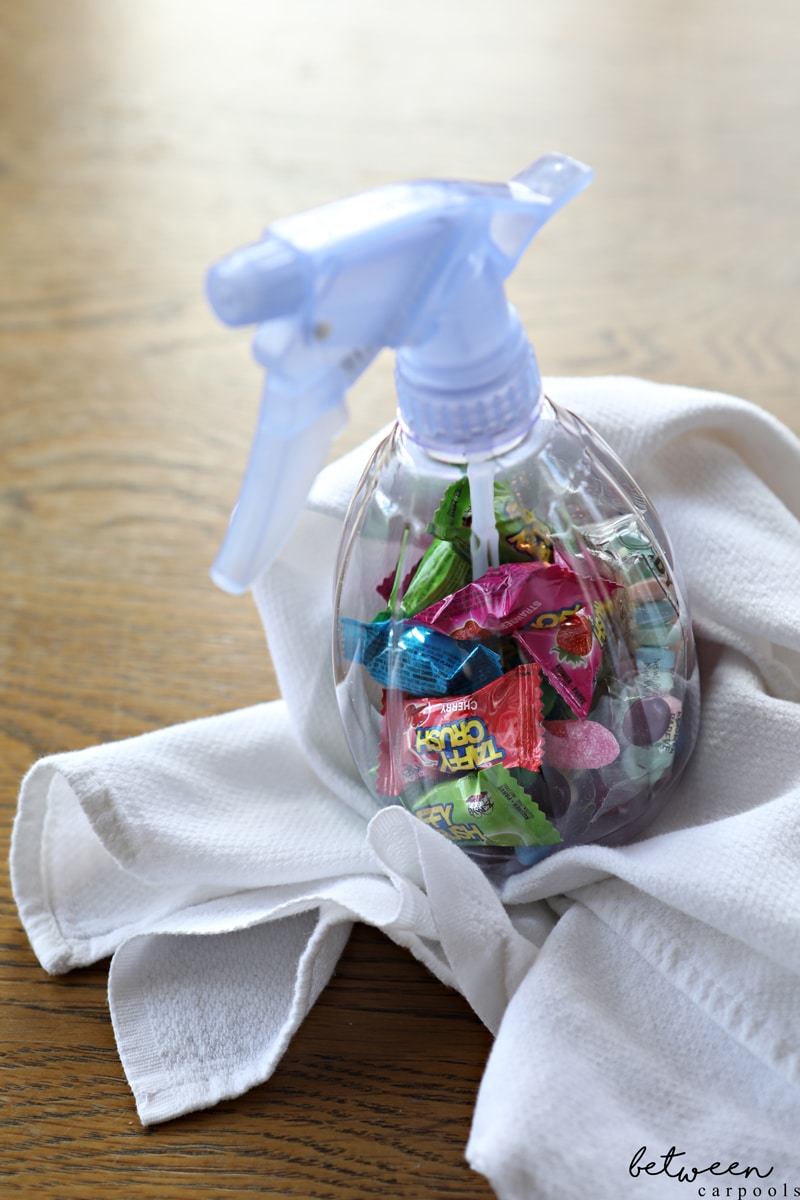 A friend of mine dressed up her kids as butlers and maids and gave these out for mishloach manos.
The Sushi Box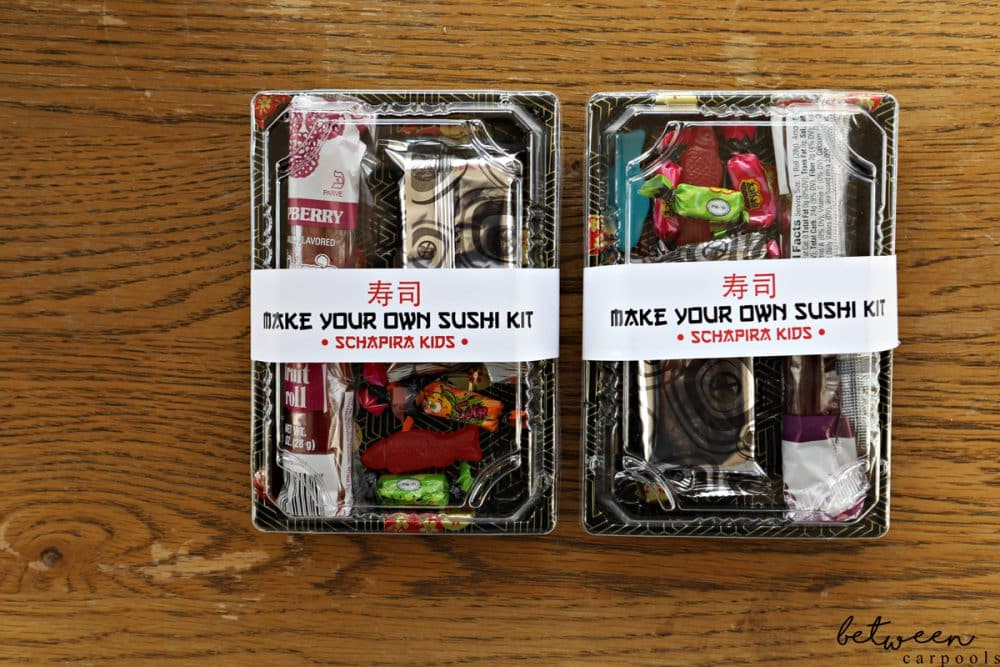 How adorable are these? Dress your kids as sushi chefs and watch everyone love their original sushi box mishloach manos containing: a fruit roll-up for the nori sheet, a Rice Krispies treat for the sushi rice, a jelly fish for the fish. And some green and orange candies for the wasabi and ginger. Isn't this great? I thought so too. She also printed her label on sticker paper so it closes off the box.
What do your children enjoy giving their friends? Let us know! We could use some ideas too.
Looking for something to personalize your Mishloach Manos? Checkout these custom gift tags you can download.