Tables like this just makes us all happy. Use code BCP15 for 15% off your order at LuxeParty.com!
I want to tell you the truth. Every Yom Tov, I wait until I see what Between Carpools comes up with (yes, I even wait to see, even though I get to see it as it's unfolding!) to find my inspiration for how I'll set my own table. 
This time, I was watching as Esther (the creative talent behind Botanica Blooms, which you learned about in this post) set this table and I got excited!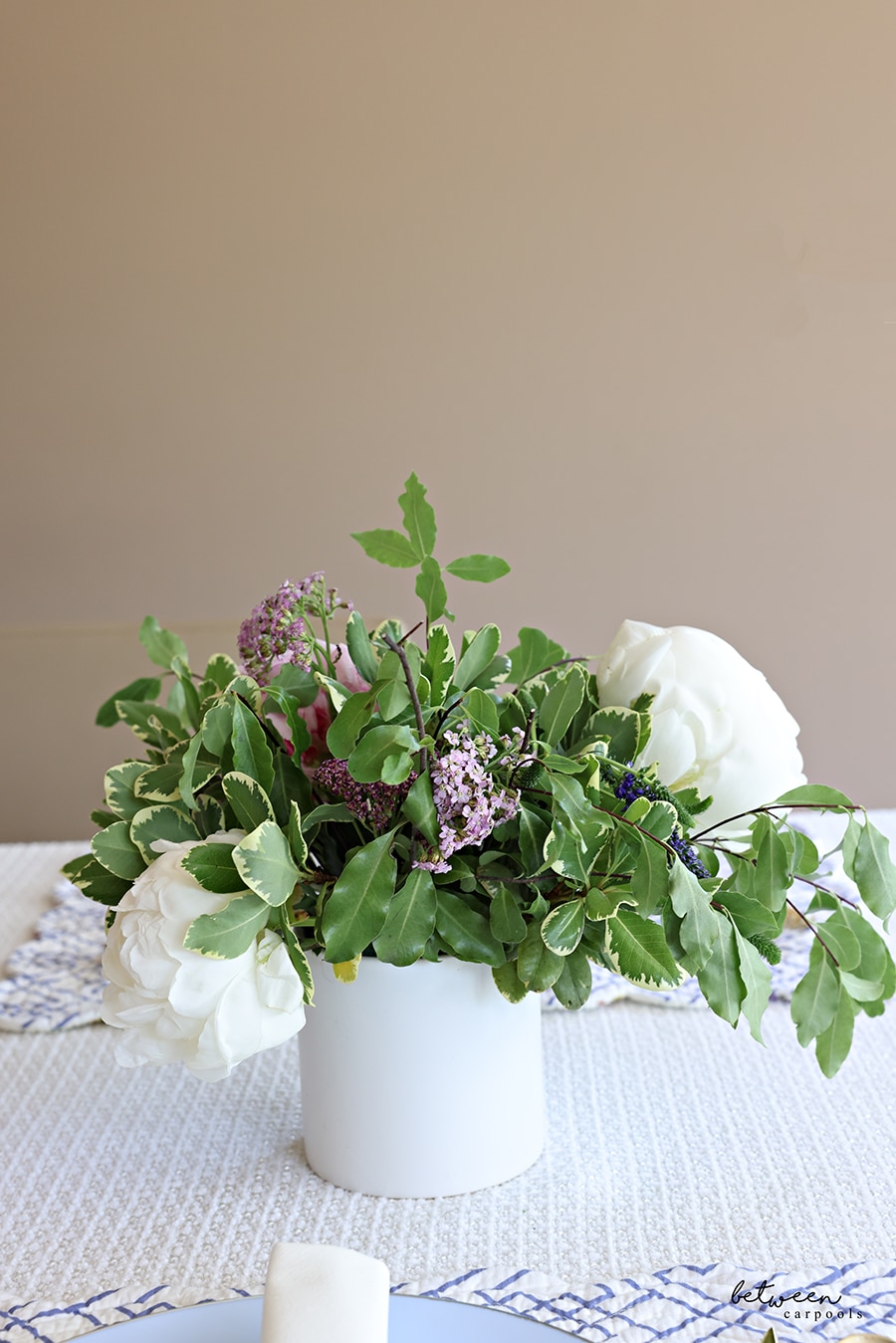 First, I loved how this table setting, like this Pesach table, works with any white tablecloth. But it's so, so fresh.
Esther used this reversible placemat as inspiration–it has two totally different looks, one floral and one geometric. Perfect for using for day and night meals! I never saw a placemat look so good, no? Since there's two different tables here, let's start with the indoor meal.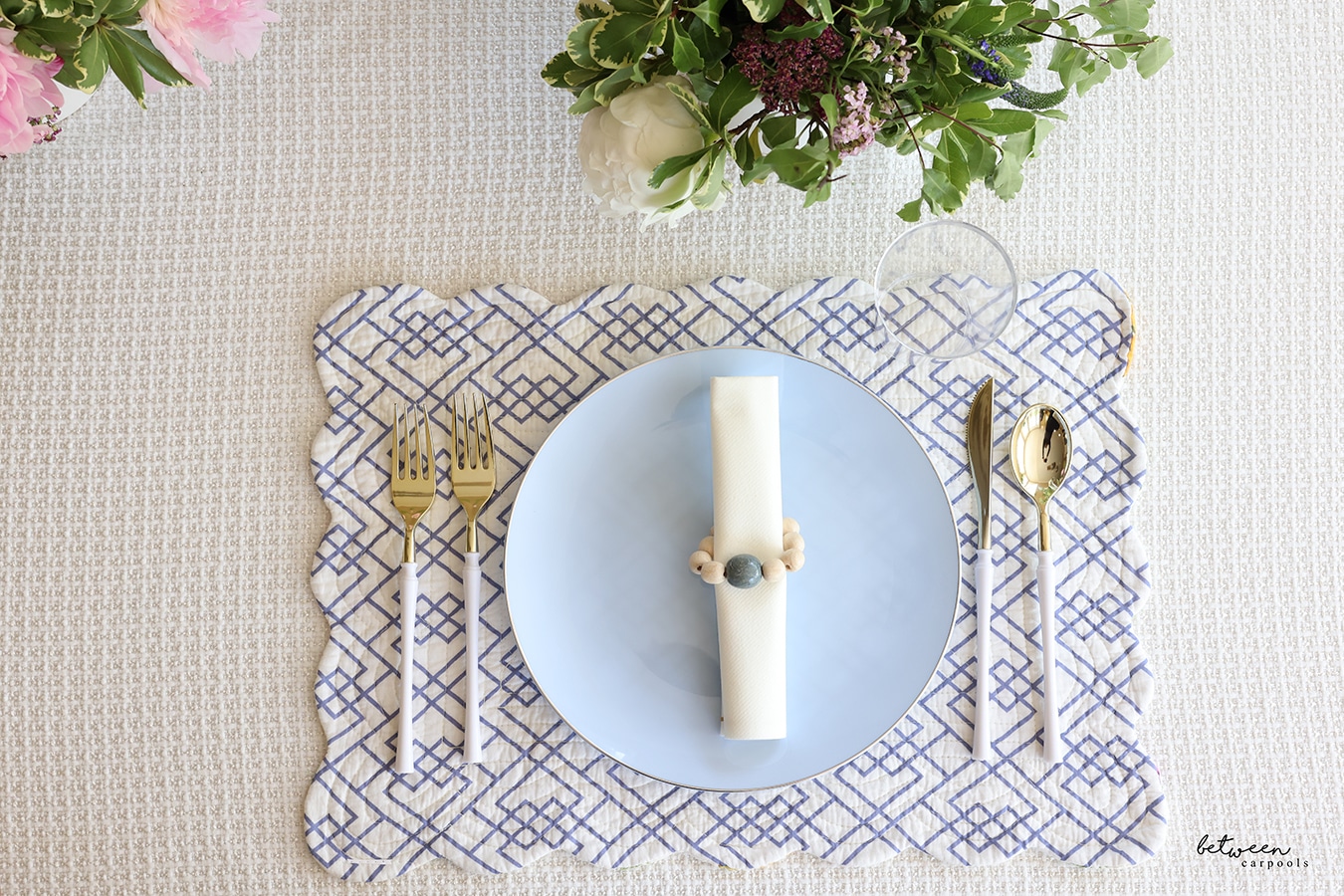 The blue side of the placemat are topped by Luxe's Round Ice Blue dinner plates, and paired with the Neo Classic White flatware.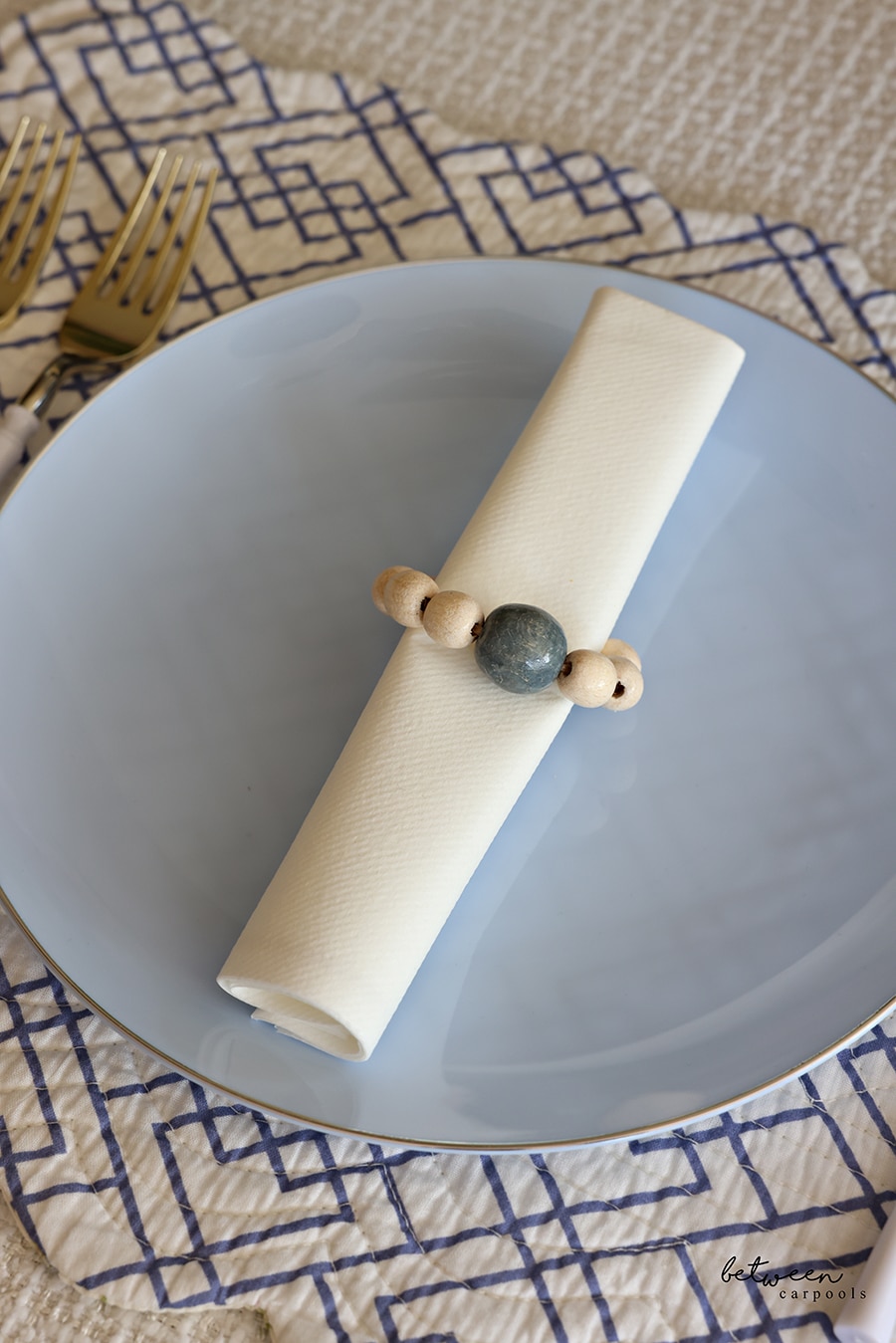 It's tied together with these beaded napkin rings (so cool!) and Luxe's white dinner napkins (who needs linen napkins when paper can look so good?).
Finish off the place setting with silver rim tumblers, and of course, gorgeous Botanica flowers just makes this whole table take our breath away.
* You can also change and dress it up by going with Luxe's New Clear Scallop collection. It works with the same look.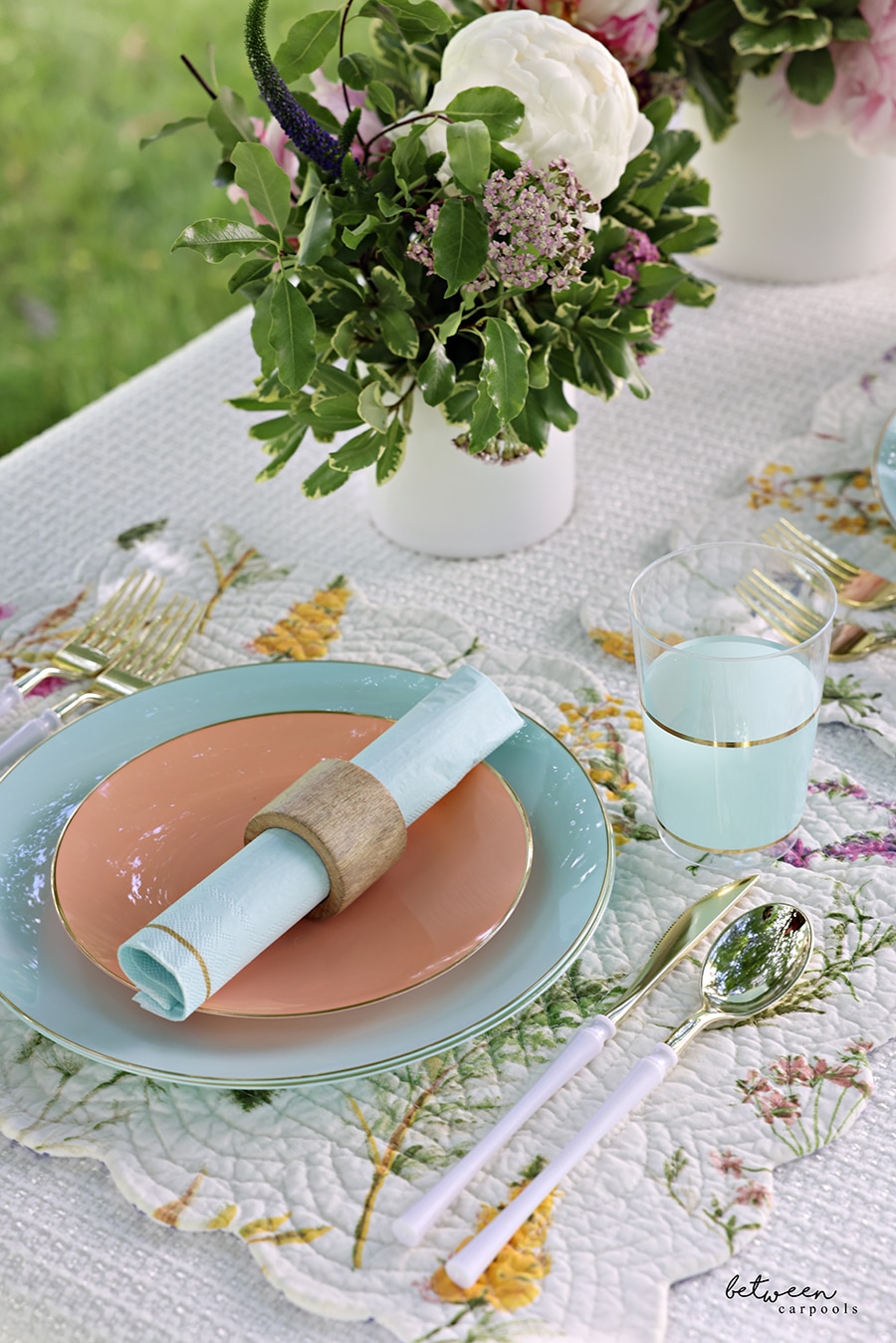 Shall we go outdoors now?

Going crazy over this mint and coral combination (I better place my order before you take it all!)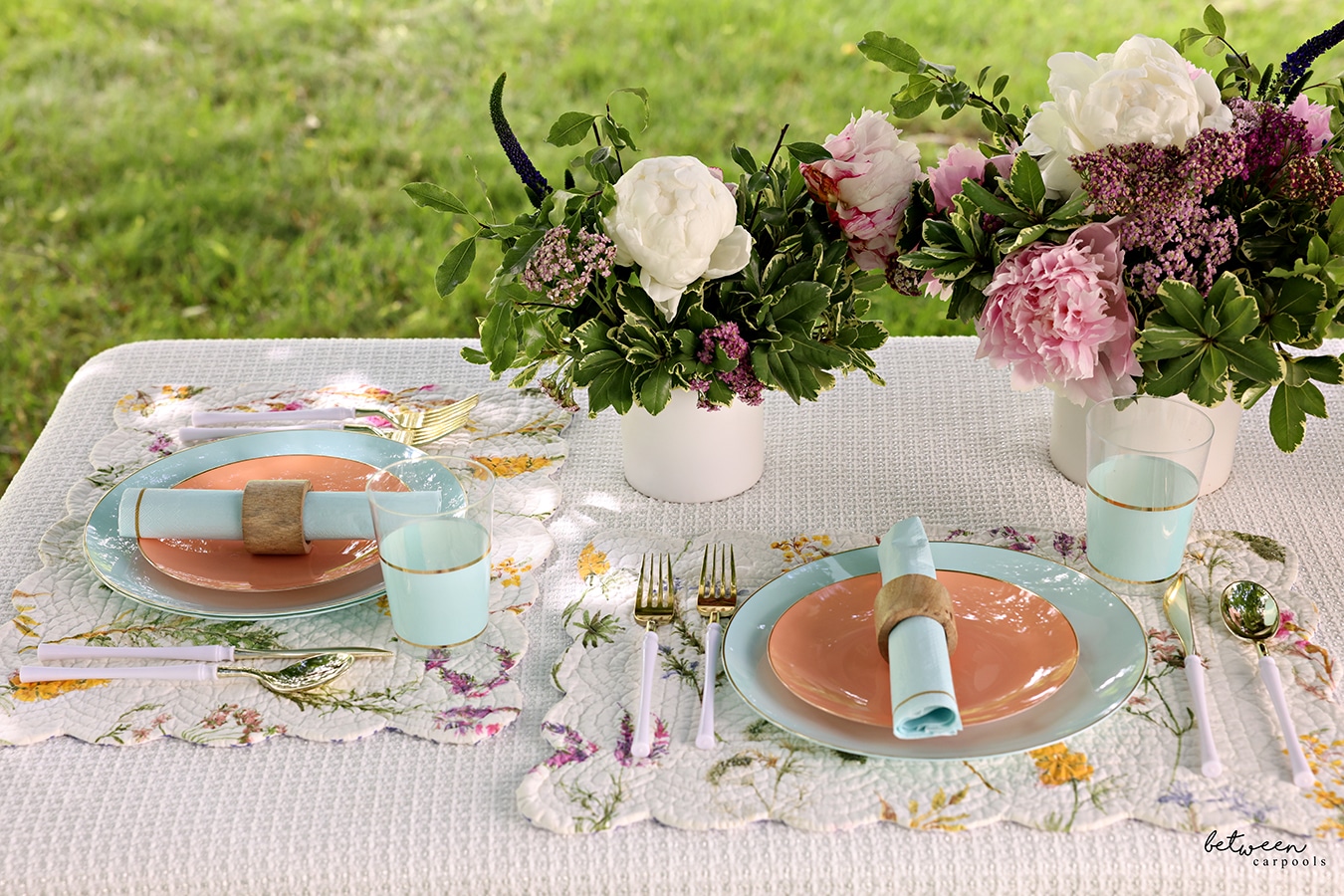 So magnificent. The color theme runs throughout.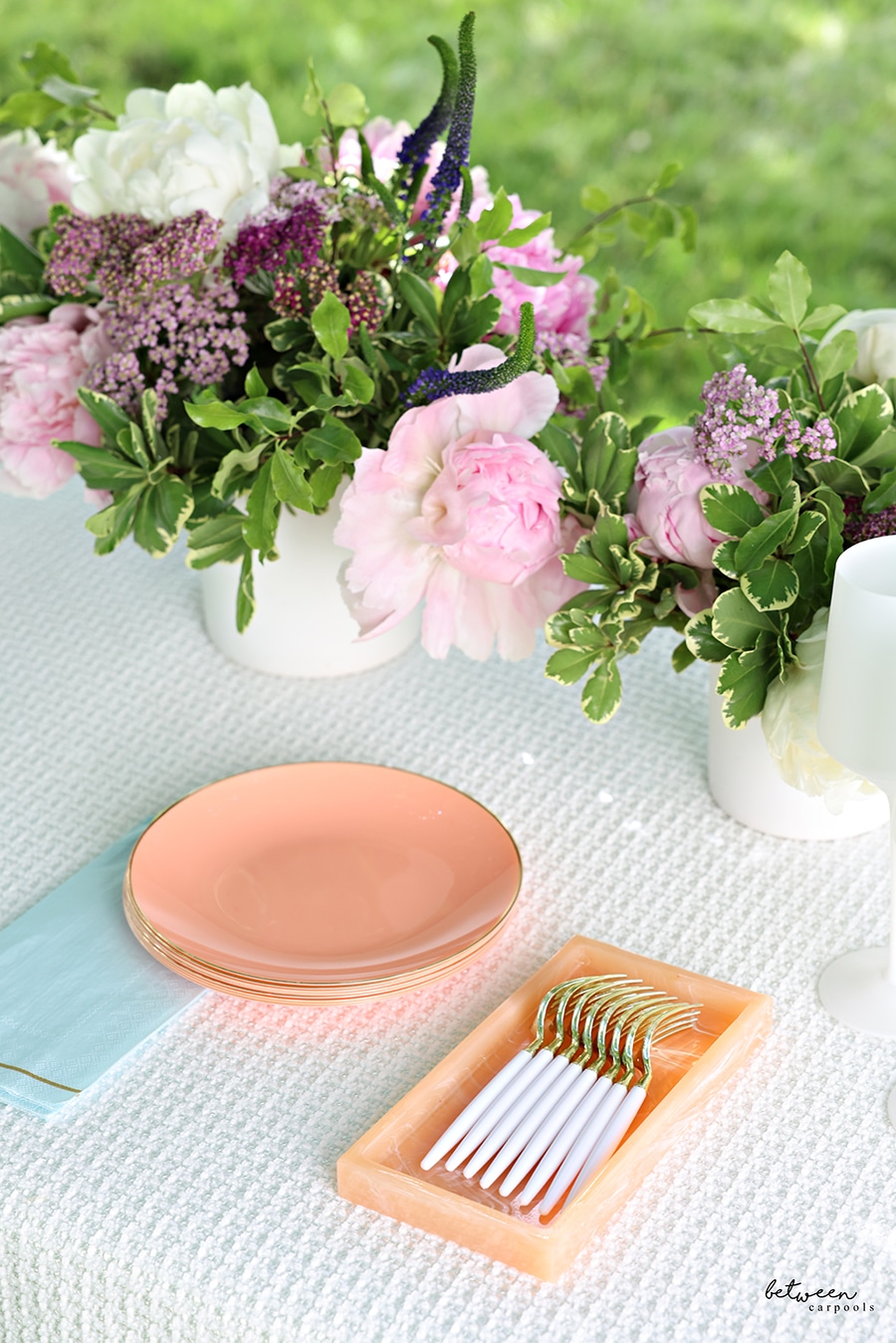 Here's the Luxe mint dinner napkins and a coral flatware tray from amazon which matches perfectly (because extra forks are always needed…also perfect for when you bring out extra plates and flatware for dessert!).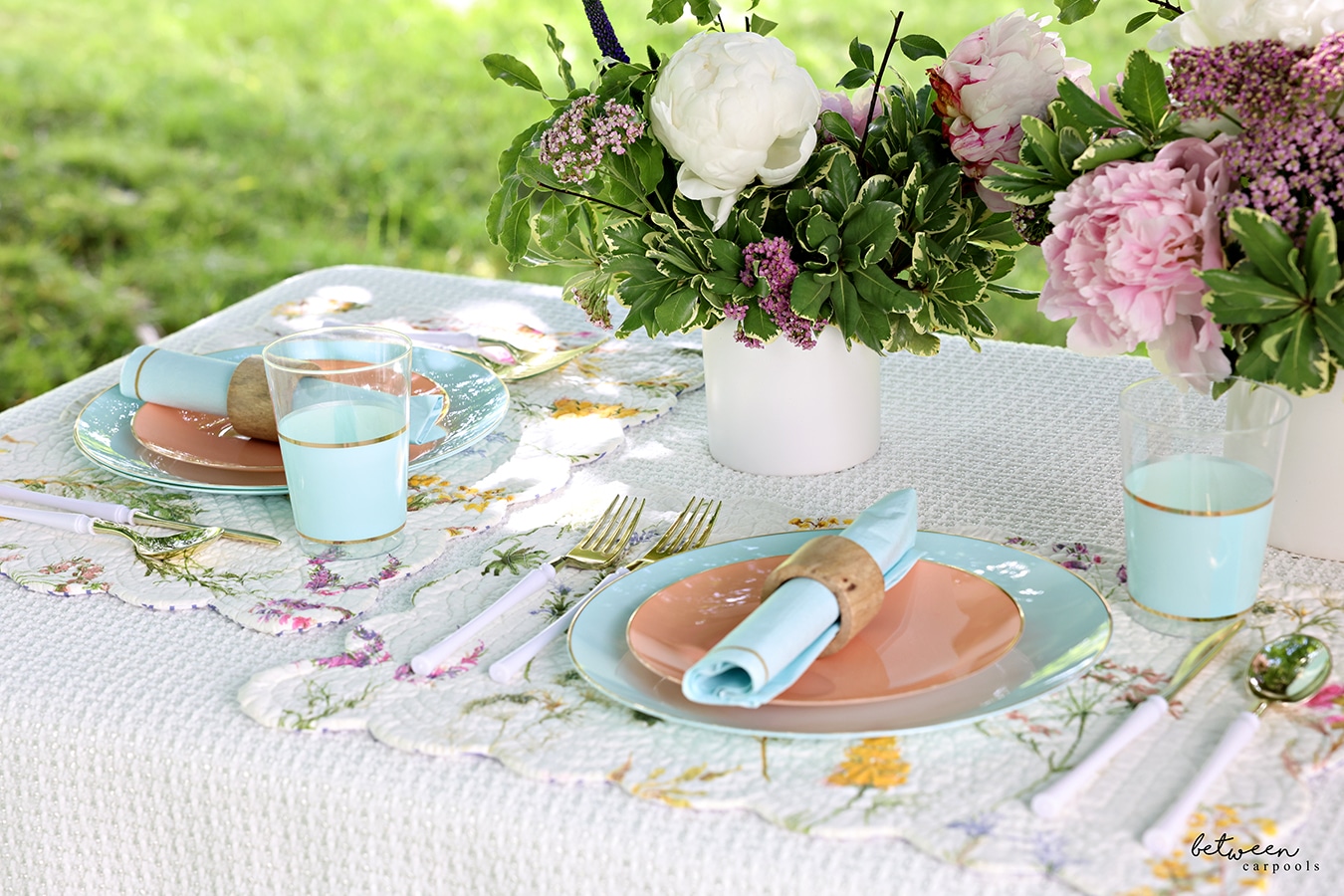 This florist has good taste. Seriously. The table setting is finished off with the round mint tumblers and these wooden napkin rings.
FOR EXCLUSIVE CONTENT AND A PEEK BEHIND THE SCENES, MAKE SURE TO JOIN OUR WHATSAPP STATUS HERE. JOIN OUR WHATSAPP GROUP AND WE'LL LET YOU KNOW WHEN A NEW POST IS UP!