One more thing: you will want to hide this toffee deep inside your freezer.
Did you know that Purim comes out on Sunday this year? Yup. Read on. Mishloach Manos doesn't need to be a last-minute-stay-up-all-night ordeal, not with this freezable toffee. Who knew.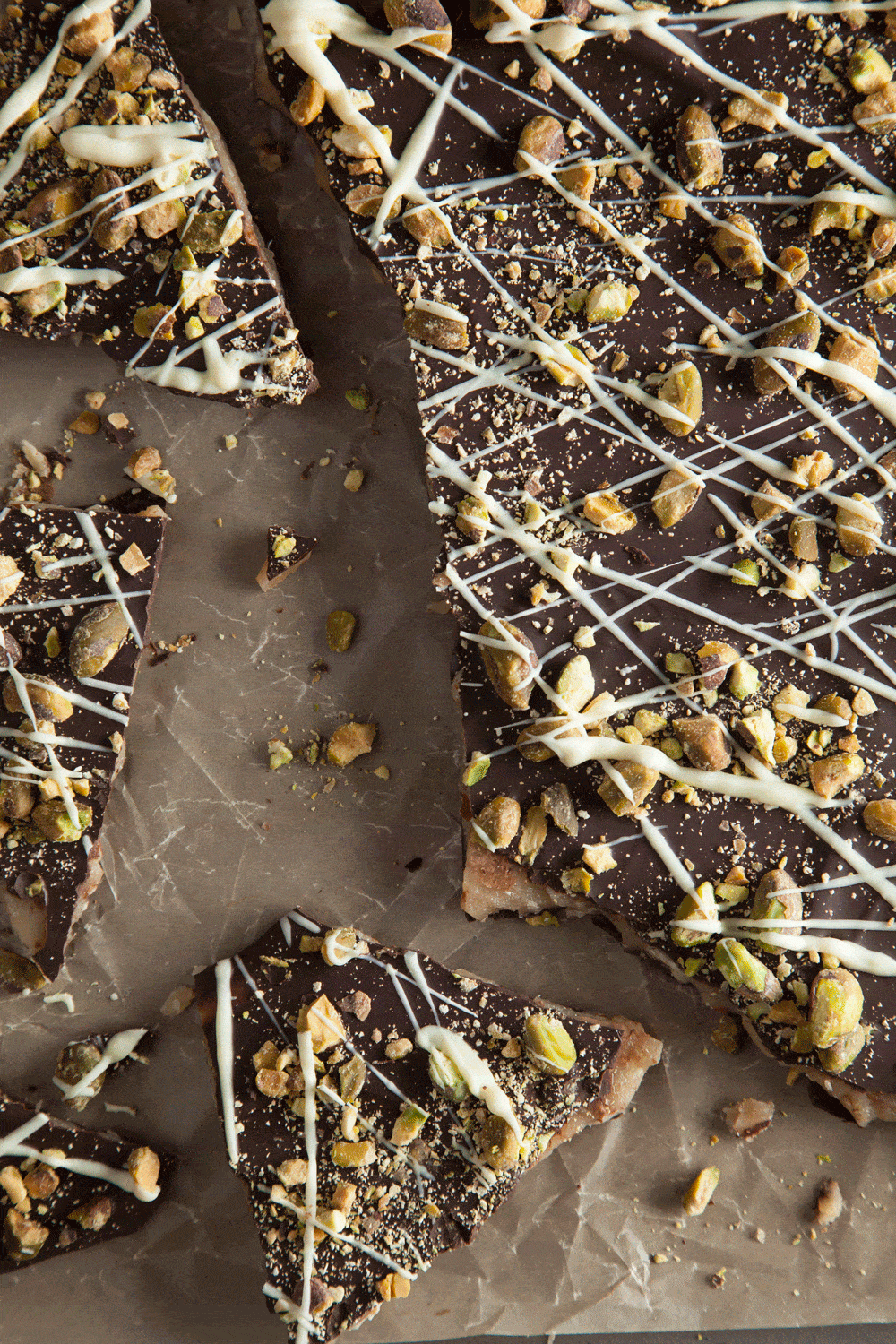 This toffee lives up to its name. It's not something you want to have lying around if you are trying to watch your waistline. No amount of self-control will get you past this temptation. You'll need to trust me on this.
If you happen to know me, you'll definitely recognize this candy. It's the one that I've been sending for mishloach manos for years now. Actually, one Purim, I changed things around a bit and sent basil-infused olives and chatzilim instead. It worked with my Yerushalmi theme. But, nobody cared about the Yerushalmi theme. They wanted the toffee. People were waaaaaaiting for toffee, staying milchigs for it even.
Neighbors were disappointed. Friendships tested.
I hate disappointing people. So we are back with the toffee. Every. Single. Purim.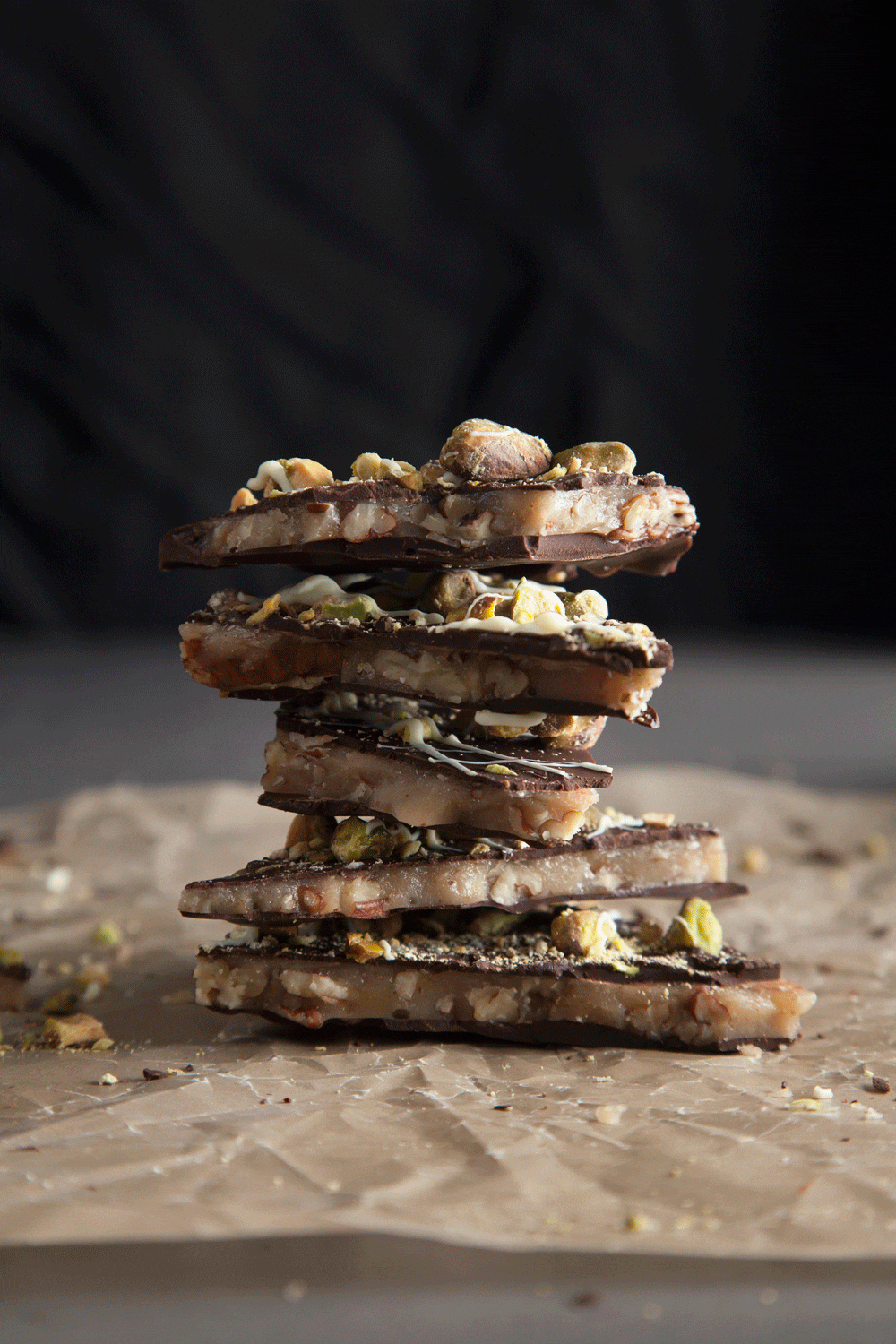 One of the (many) reasons why I like love this toffee is because it is so forgiving. Need it for tomorrow? Store it on the counter. Need it for next week? Keep it in the fridge. Want to prepare it, now, for Purim? You can. Just stick it in the freezer. It will be just as perfect.
See this post on ways to wrap and store this toffee so that it is all ready for Purim. 

Irresistible Toffee
Author:
Renee Muller / Our Table
Ingredients
2 sticks (1 cup) butter, cut into pieces
1½ cups sugar
2 Tablespoons water
1 Tablespoon light corn syrup
1 cup chopped pecans
16 ounces bittersweet chocolate, chopped, divided
½ cup shelled pistachios, chopped
1 (3.5-ounce) bar good-quality white chocolate (I use Choco Blanc), chopped
nonstick cooking spray
Instructions
Line a baking sheet with parchment paper, covering the sides too. Set aside.
In a medium saucepan over medium heat, combine butter, sugar, water, and corn syrup. Mix with a wooden spoon from time to time, until butter melts. Once butter has melted, increase heat to medium-high and insert a candy thermometer.
Cook mixture until golden brown and registering 300F on a candy thermometer, about 10 minutes. Do not stir. (I strongly recommend the use of a candy thermometer. However, if you do not own one, you can tell when the toffee is ready by its color. Wait for it to turn a warm beige.)
Remove saucepan from heat; carefully stir in the chopped pecans.
Quickly pour toffee onto prepared baking pan. Spread to the edges, using a spatula, working quickly to prevent hardening. Let stand for 30 minutes.
Melt half the bittersweet chocolate (see Note); spread over cooled toffee. Refrigerate until firm, about 30 minutes.
Once firm, flip entire bar over and peel off the parchment paper. Let toffee come to room temperature for 5 minutes or so. (This will help you with the next step and prevent chocolate from hardening too quickly.)
Melt the remaining bittersweet chocolate. Spread over toffee bar; immediately sprinkle with pistachios. (Once the chocolate hardens, pistachios won't stick.)
Melt white chocolate (see Note). Cool a bit; then pour into a resealable plastic bag. Snip off a corner of the bag; drizzle white chocolate over the entire bar and pistachios. Freeze until firm.
Once chocolate is firm, break bar into bite-sized pieces. Store in an airtight container at room temperature or in the freezer. Toffee will stay fresh for about a month at room temperature.
Note: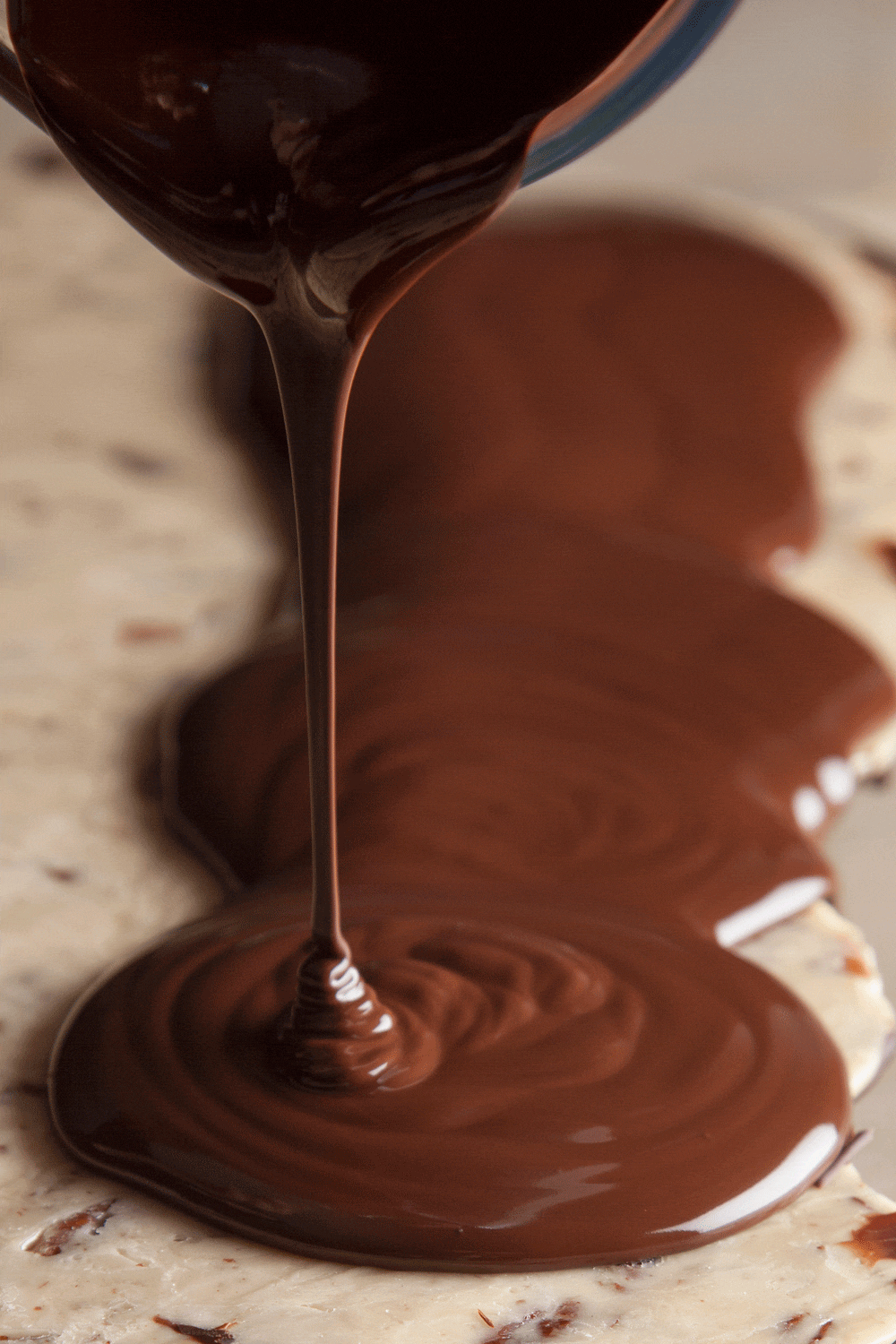 I own a dairy microwave exclusively for melting chocolate. I'm not kidding. When melting regular bittersweet chocolate, start by chopping the bar into chunks then microwaving for 1 minute. Give it a quick stir; then return to the microwave for another 30 seconds. Stir again, and, only if necessary, return for another 30 seconds.
White chocolate is more delicate and can scorch easily. It's best to chop the white chocolate into very small, even pieces before microwaving. Start with 30 seconds, then melt at 15-second intervals, stirring between each. Microwave the chocolate for as short a time as possible. Stir vigorously to get to get the chocolate smooth rather than returning it to the microwave again.
This recipe doubles, triples, and quadruples (!) well. Just pull out your largest dairy pot.