Yes. It's all that but also it tastes even better than it sounds
Every once in a while you stumble upon a recipe that is so unique, and so good, you know it belonged to some grandmother in Hungary. You can picture that grandmother wearing her apron in her old-fashioned kitchen as you bite into that pie. Only that you are in your own kitchen, not in Hungary, and also, that one bite won't do it. You will finish the plate. And want more of this incredible apple cinnamon bun pie.
So if you still want this recipe, read on. 
This pie here was introduced to me by Devoiry Kalish who has been making it for years. Her mom prepares it too. By the looks of it, I concluded it was going to stay that way. The dish looked complicated and "too pretty."  "Too pretty" translates into "hard to prepare," in my brain. But I was wrong. 
The recipe originally came from the ladies of The Peppermill (fabulous cooks), the iconic Boro Park kitchen and baking supply store.
All I needed was a bit of guidance, and now, this is our new favorite way to serve dessert on Shabbos. 
Only that it doesn't always make it to dessert. 
Recipe published with permission from The Peppermill.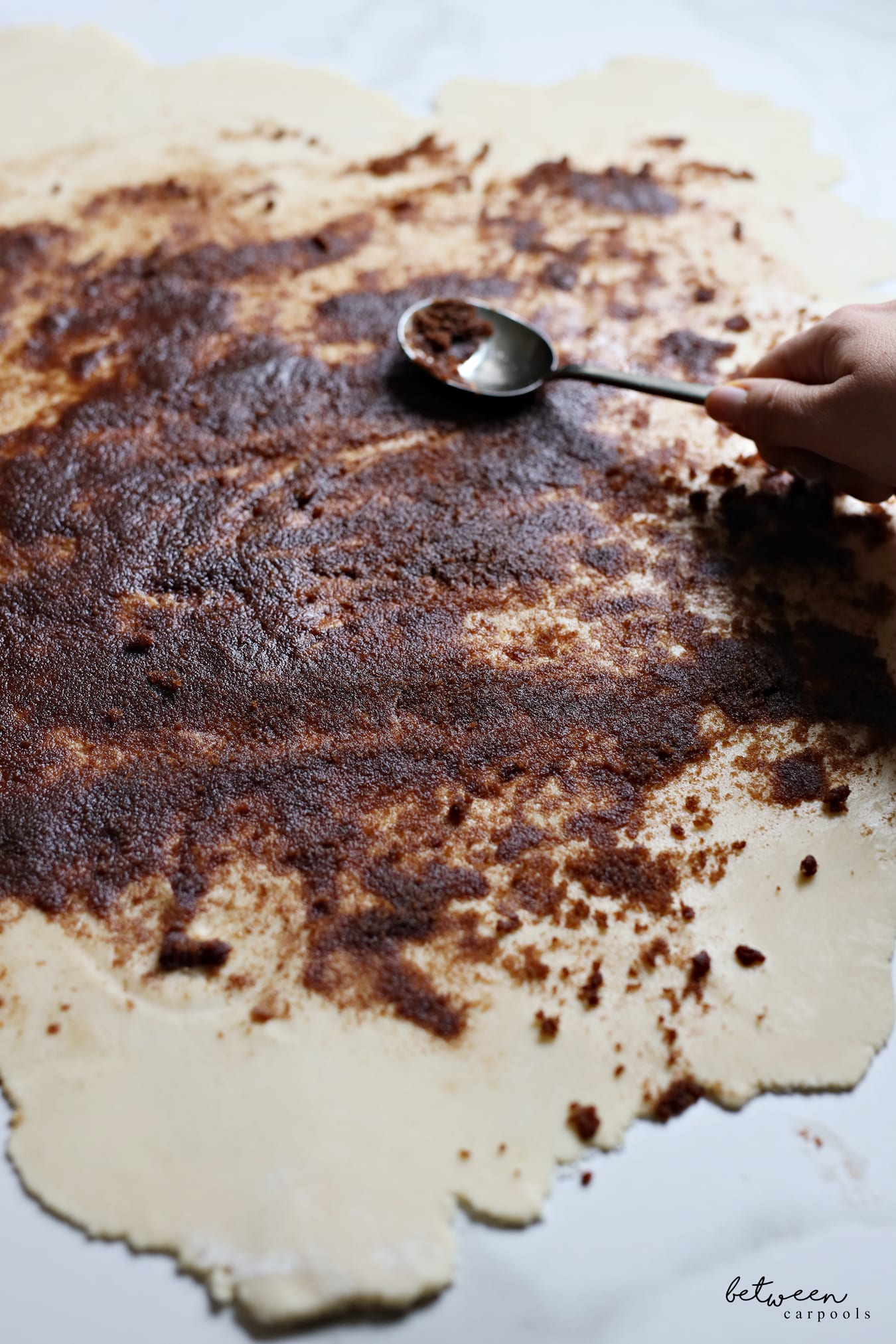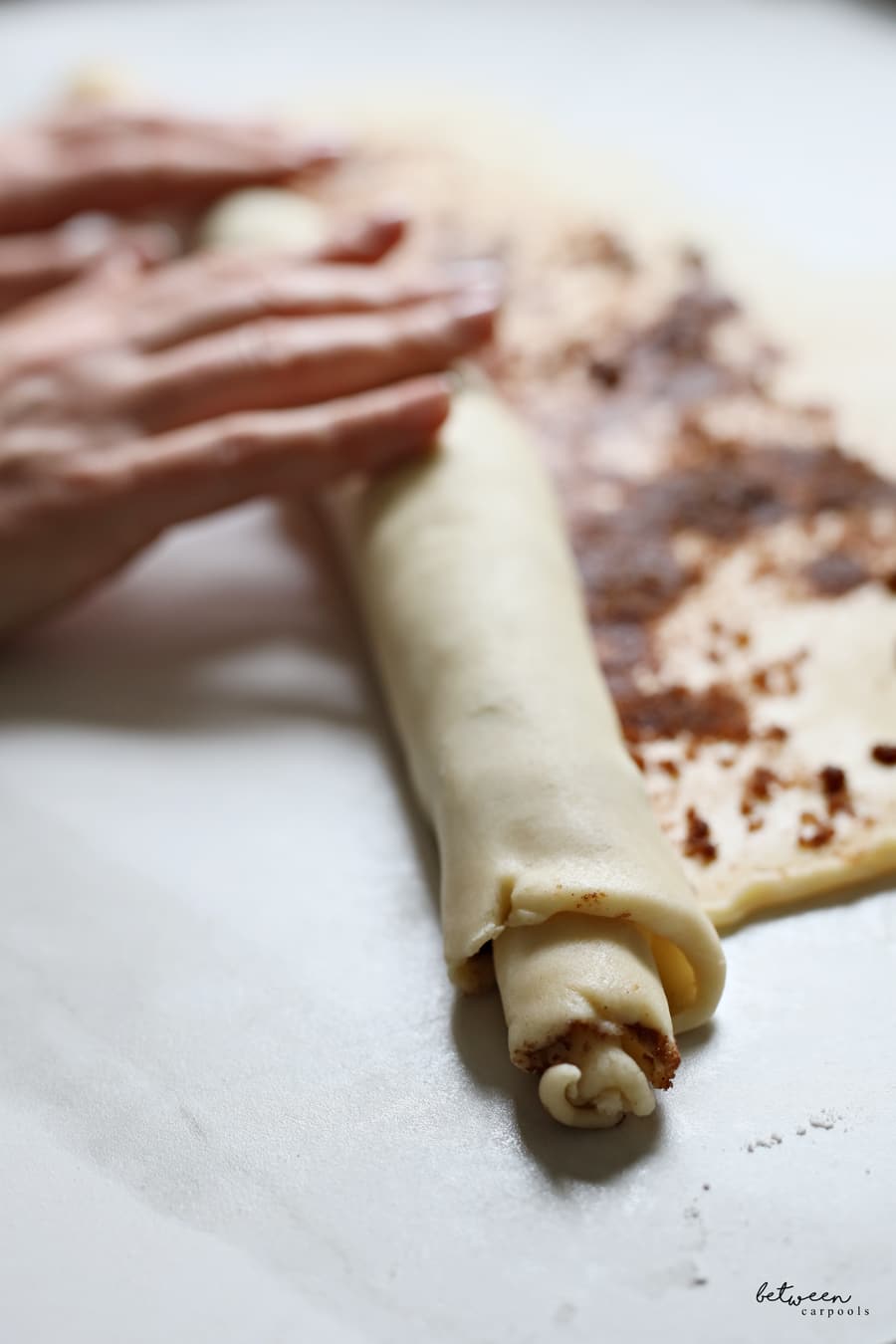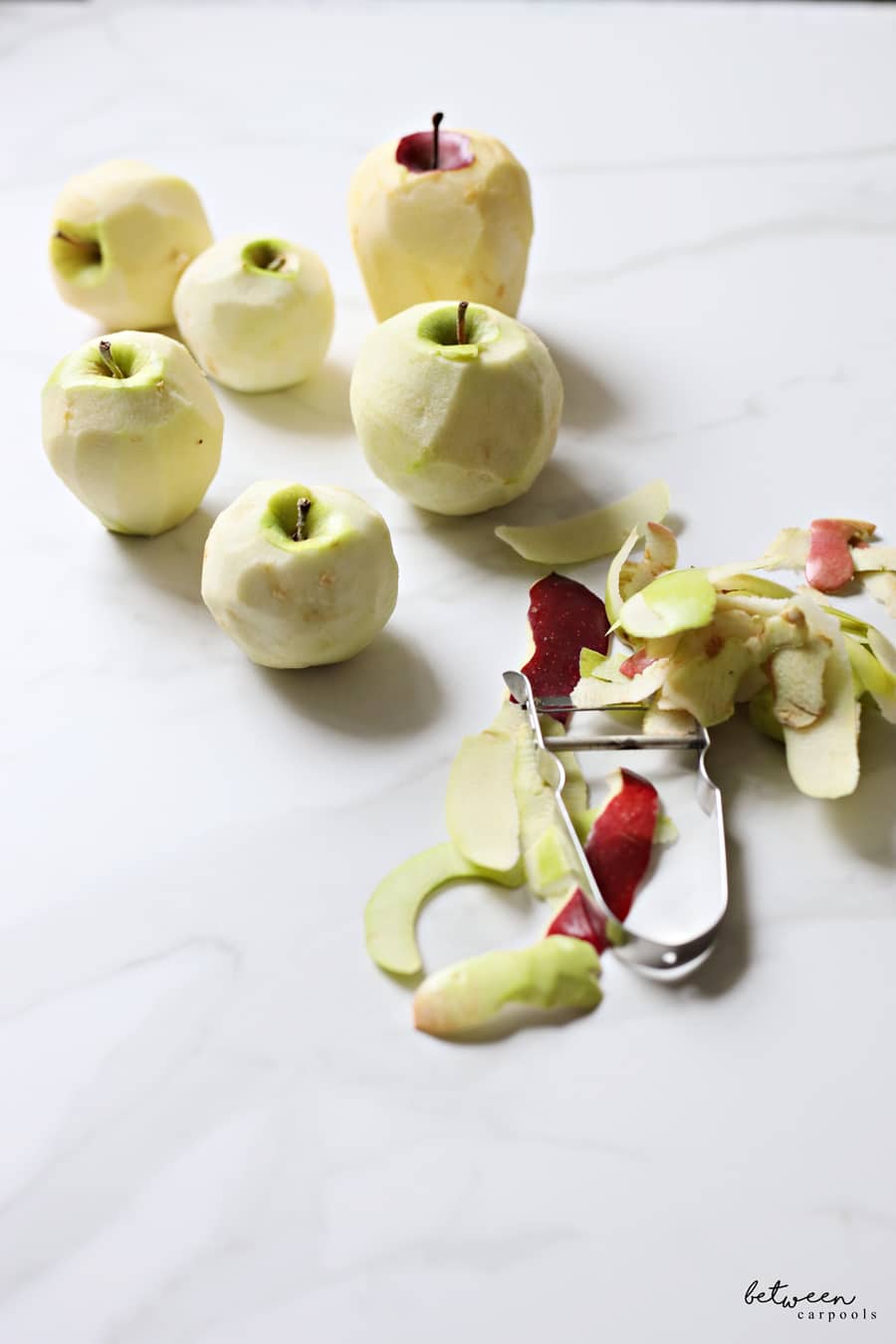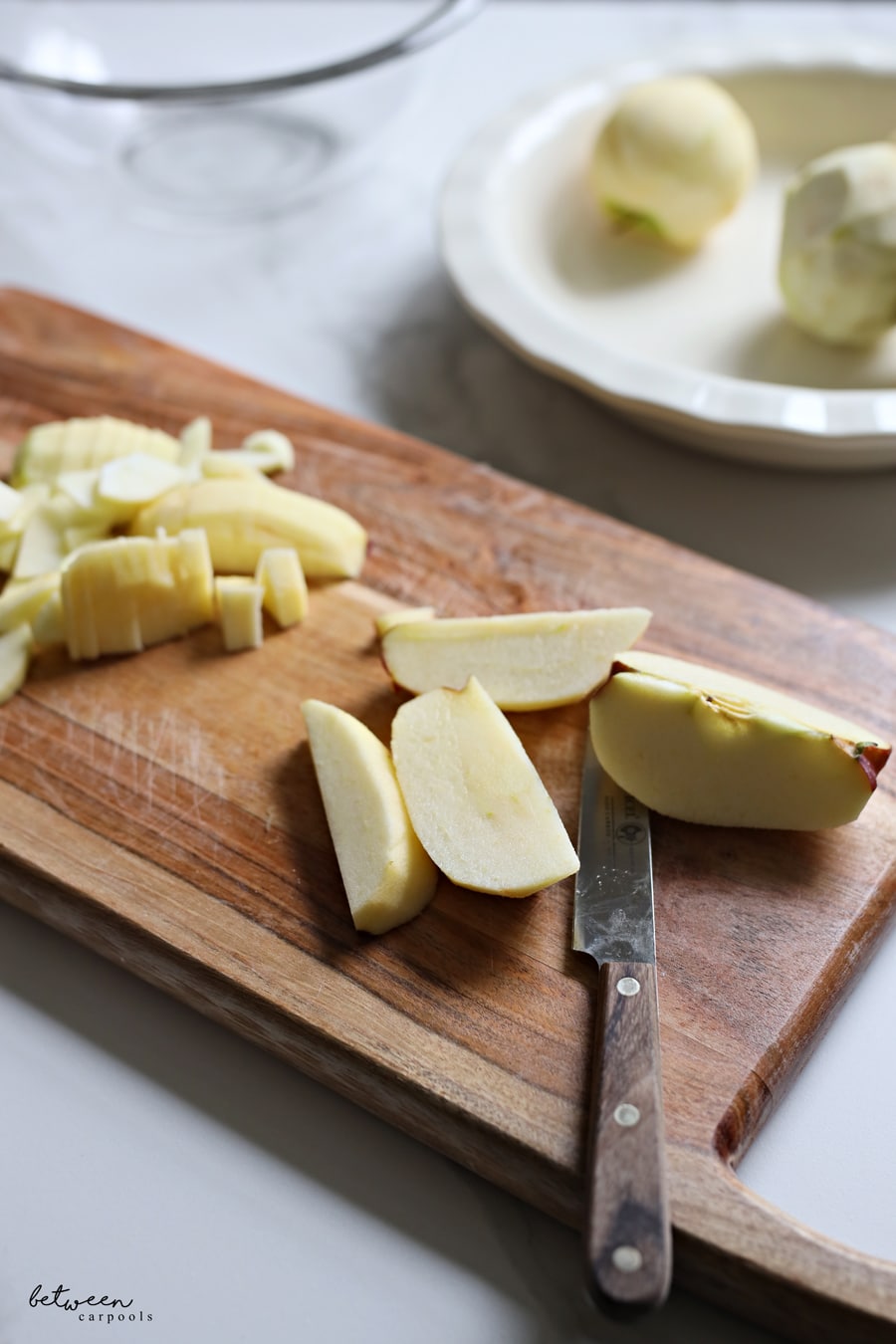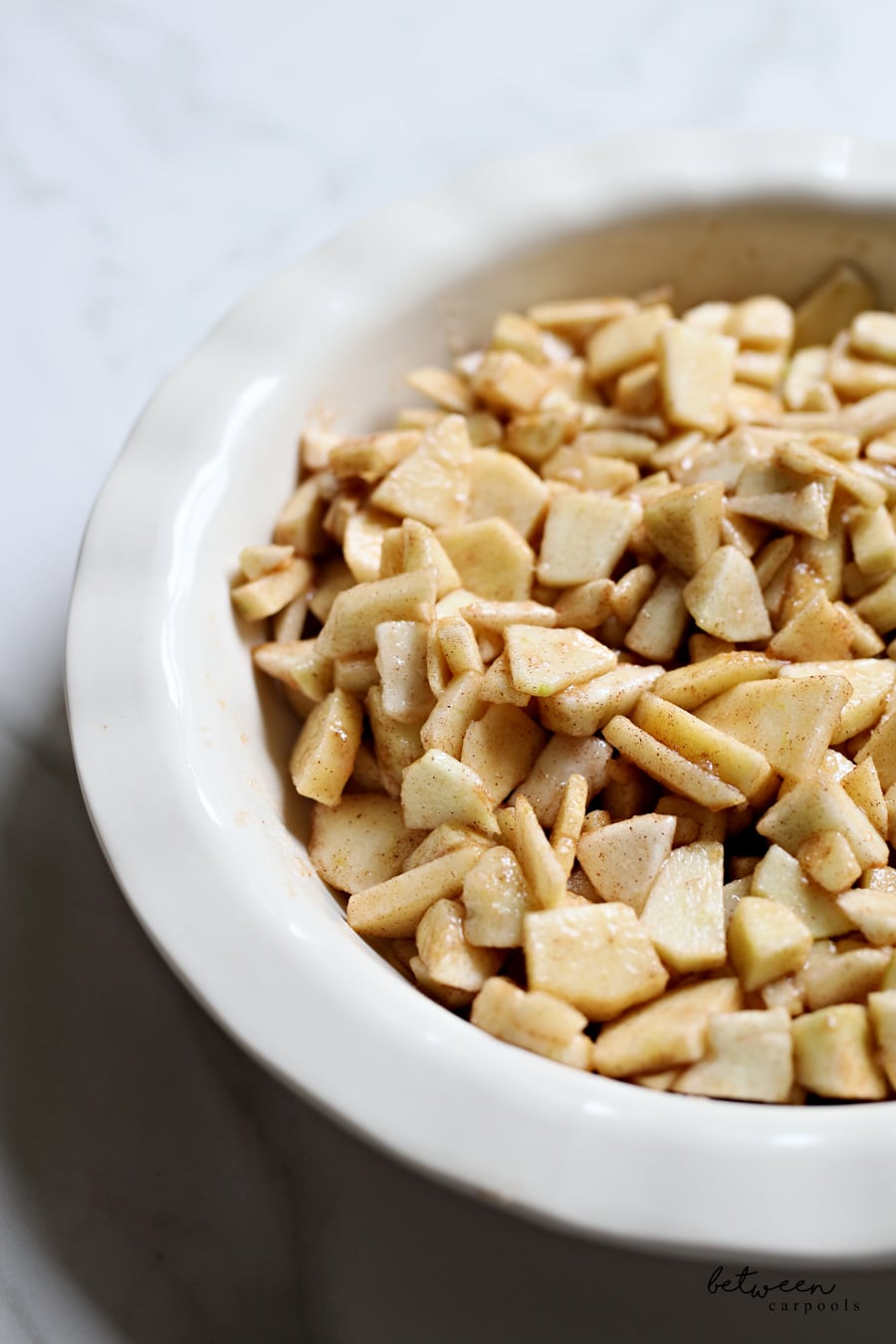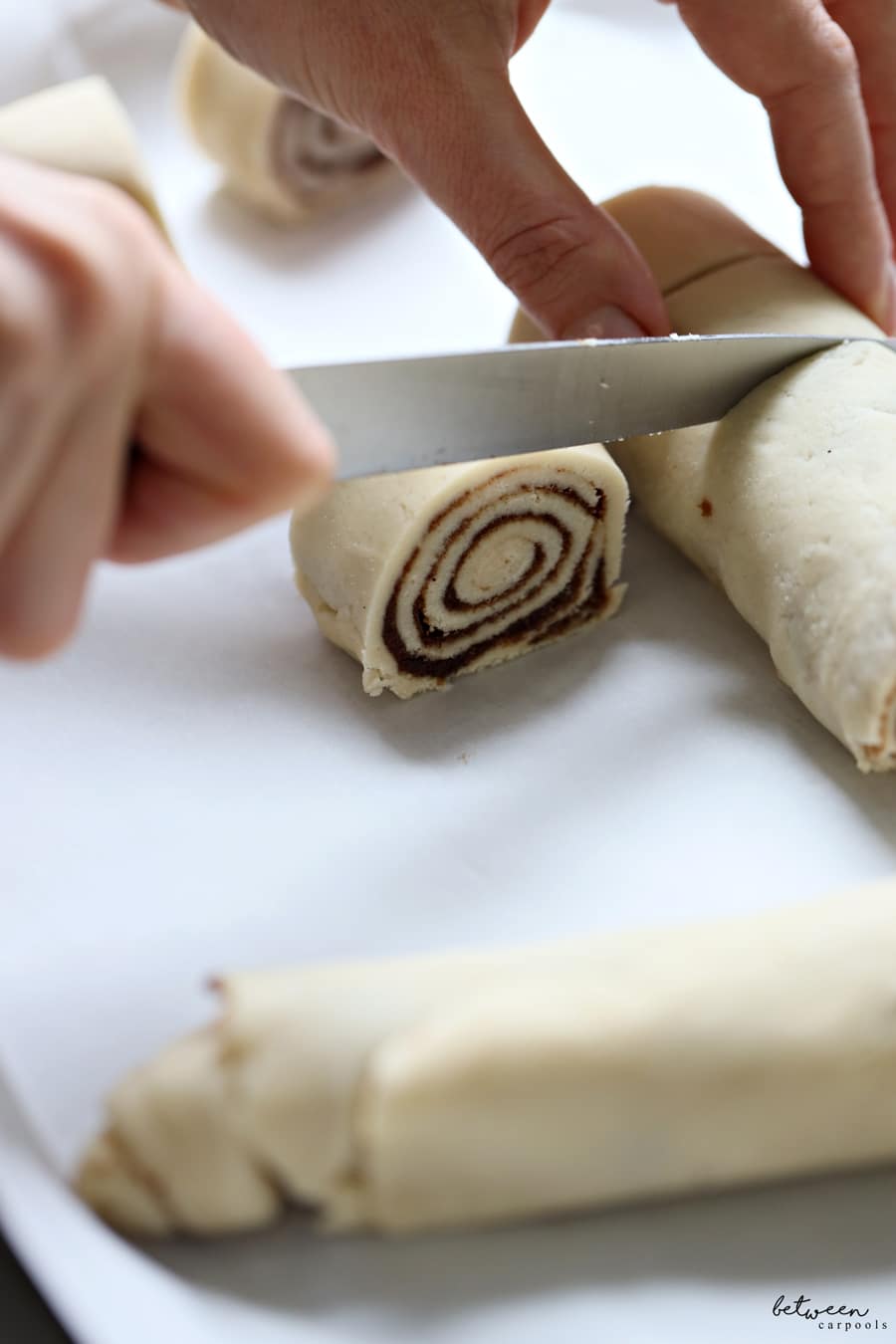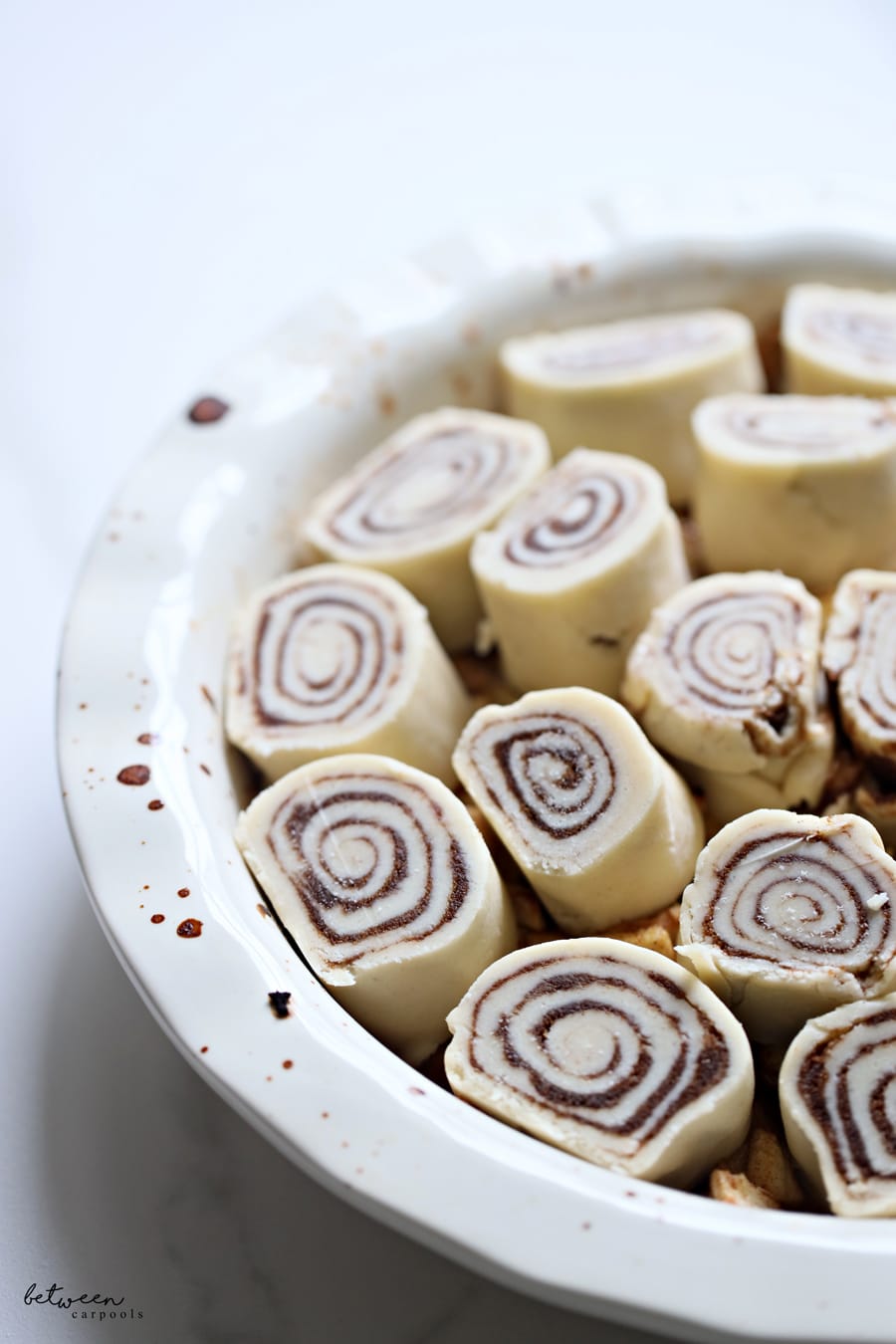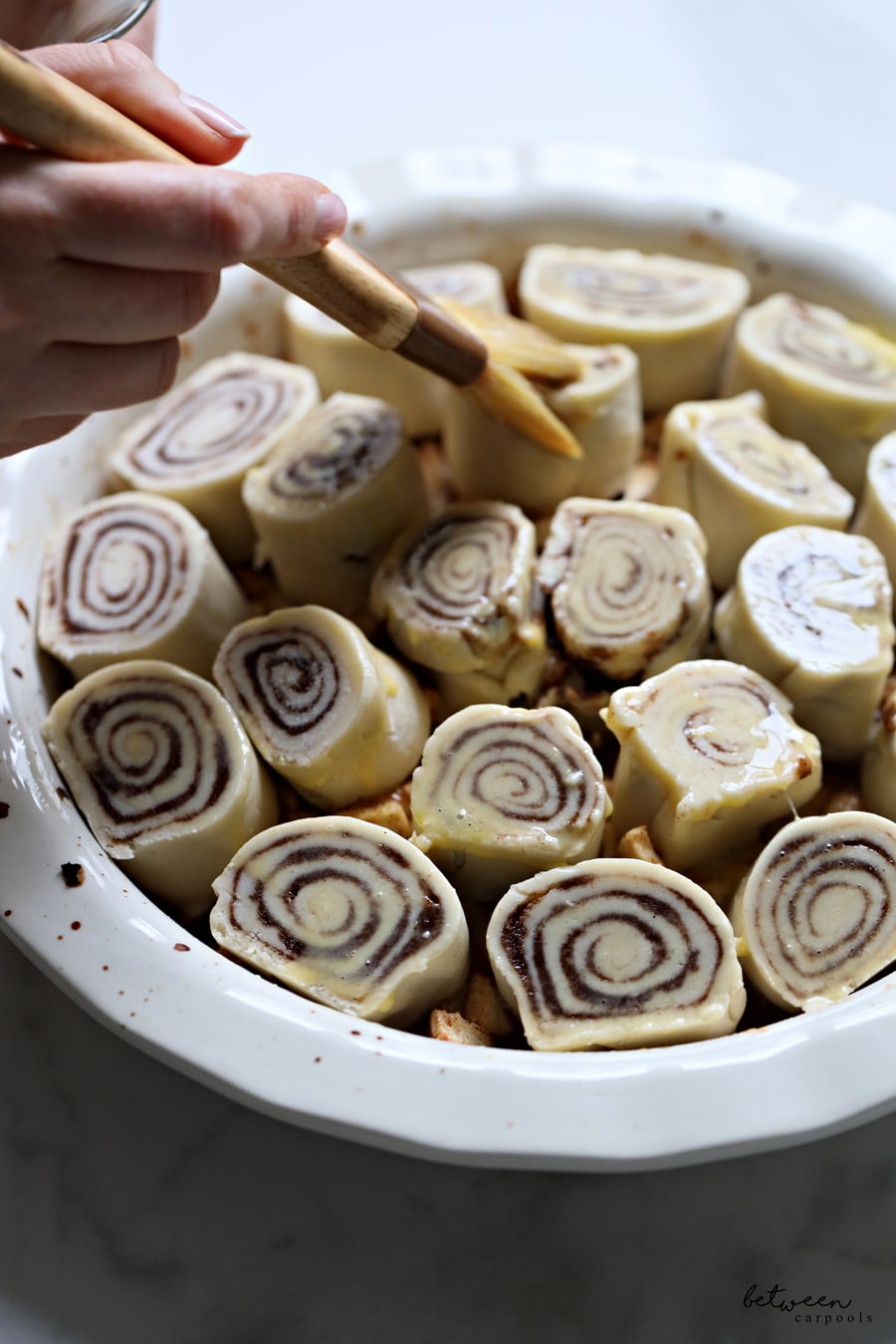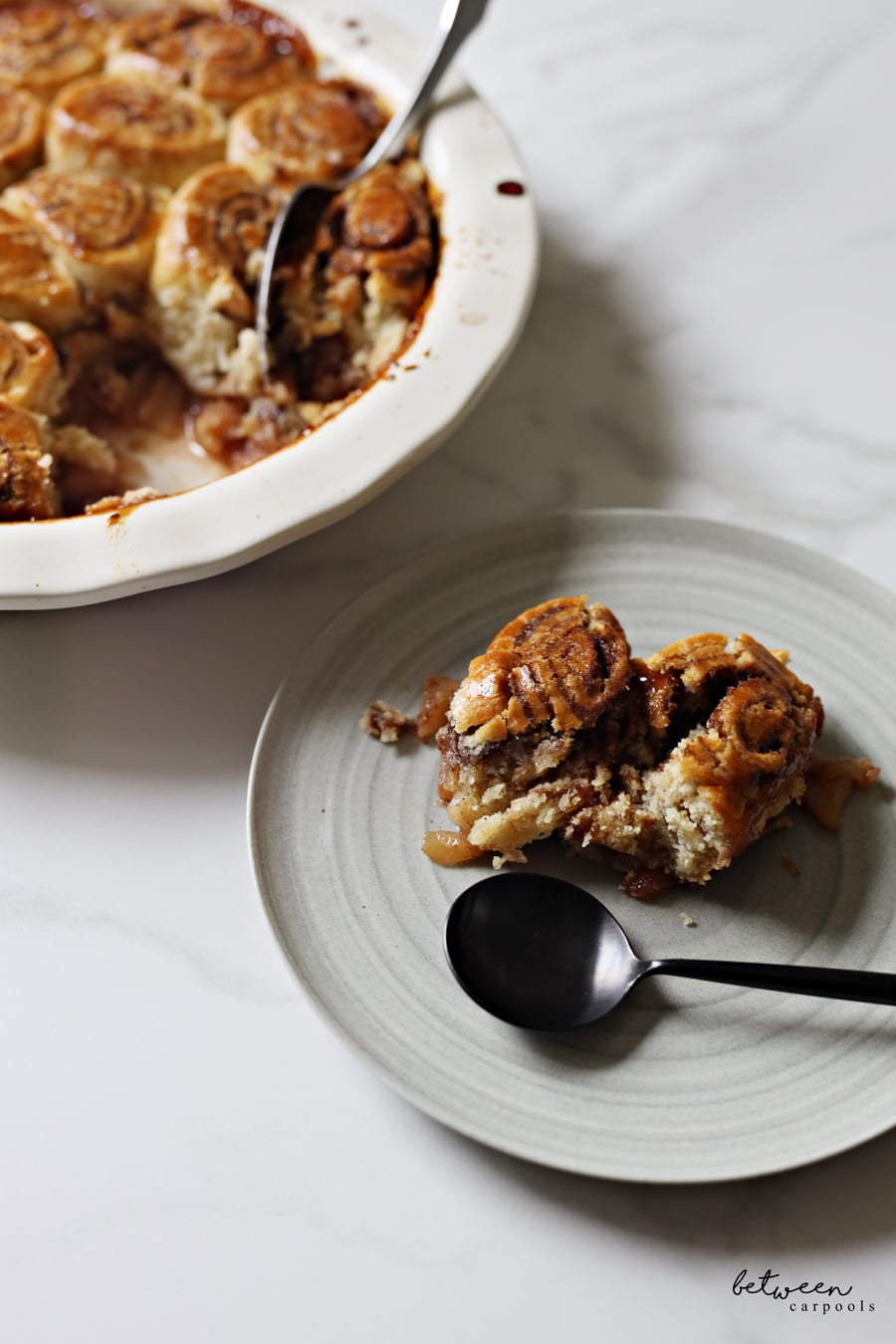 Apple Cinnamon Bun Pie
Ingredients
For the dough:
2 ½ cups flour
¾ cup sugar
1 tsp baking powder
1 Tbsp vanilla extract
4 oz (1 stick) margarine
⅔ cup non-dairy whipped topping
For the filling:
3 Tbsp oil
½ cup brown sugar
1 Tbsp cinnamon
For the apples:
5 Granny Smith Apples, peeled and sliced
2 Tbsp lemon juice or 1 Lemon, juiced
½ cup sugar
1 Tbsp cinnamon, or to taste
1 egg, beaten
Instructions
Do Ahead: In the bowl of an electric mixer combine flour, sugar, and baking powder. Mix in vanilla, margarine, and whipped topping. Mix until smooth. Roll out dough into a 8 x 10-inch rectangle. Combine brown sugar and cinnamon. Spread oil on the dough and sprinkle with cinnamon/sugar. With the long end facing you, roll up jelly-roll style. Cover with plastic wrap and refrigerate overnight or freeze for 1 hour. This step will ensure neat slices.
Preheat oven to 350⁰F. Toss apples with lemon, cinnamon, and sugar. Place in 9-inch round deep pie plate (glass or ceramic will work well and are recommended. Disposable will work too but the apples won't bake as fast and you might lose some of the crispy flake on the edges). Bake for 30 minutes. Set aside to cool.
Remove cinnamon roll from refrigerator and slice into 1-inch slices. Place over apples, cut side down, covering apples completely, creating a neat pattern. Brush with egg wash. Bake for 45 minutes, uncovered.
Notes
It's worth doubling or tripling the cinnamon buns part and freezing the pieces so you have them for later use. Once that part is ready to go, you can have this amazing pie ready in minutes.

Tripling the dough recipe will use a whole container of topping (16oz) but leaves you 1oz short. That's ok; just use ¼ cup less flour.