Make guests feel special (while making your table look amazing too!) with these place card ideas.
Sure, the food you serve is important, but placing your guests in the right spot at the table can be equally so. The dynamics and atmosphere of the meal rely on whether guests feel comfortable at their seat, and how the conversations flow. That said, whenever I set a table I find myself subconsciously planning who will sit where and how they will feel about it.
Seat cards are the perfect way of assigning seats whilst making the table look fun and pretty too. Guests (and family members!) feel special and cared for when they see their name.
Here are some place card ideas that are not time-consuming or expensive. Some of these items you might even have at home:
Initials: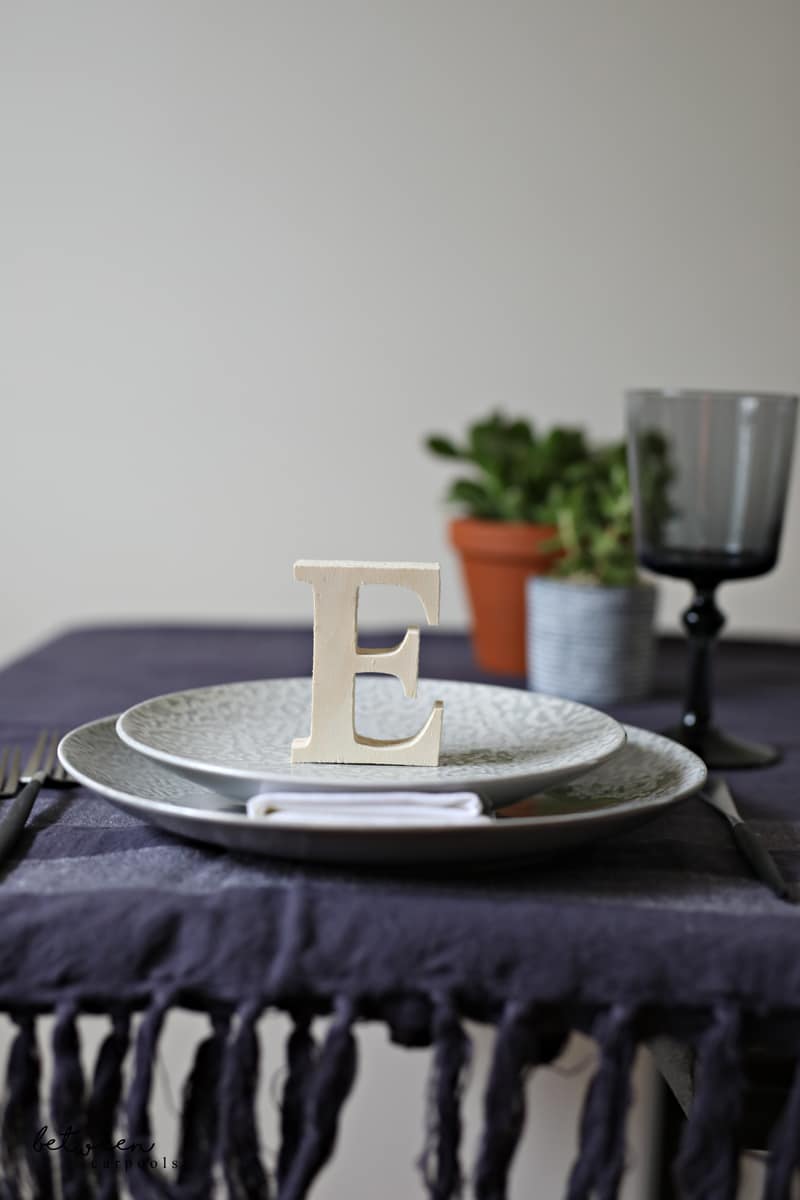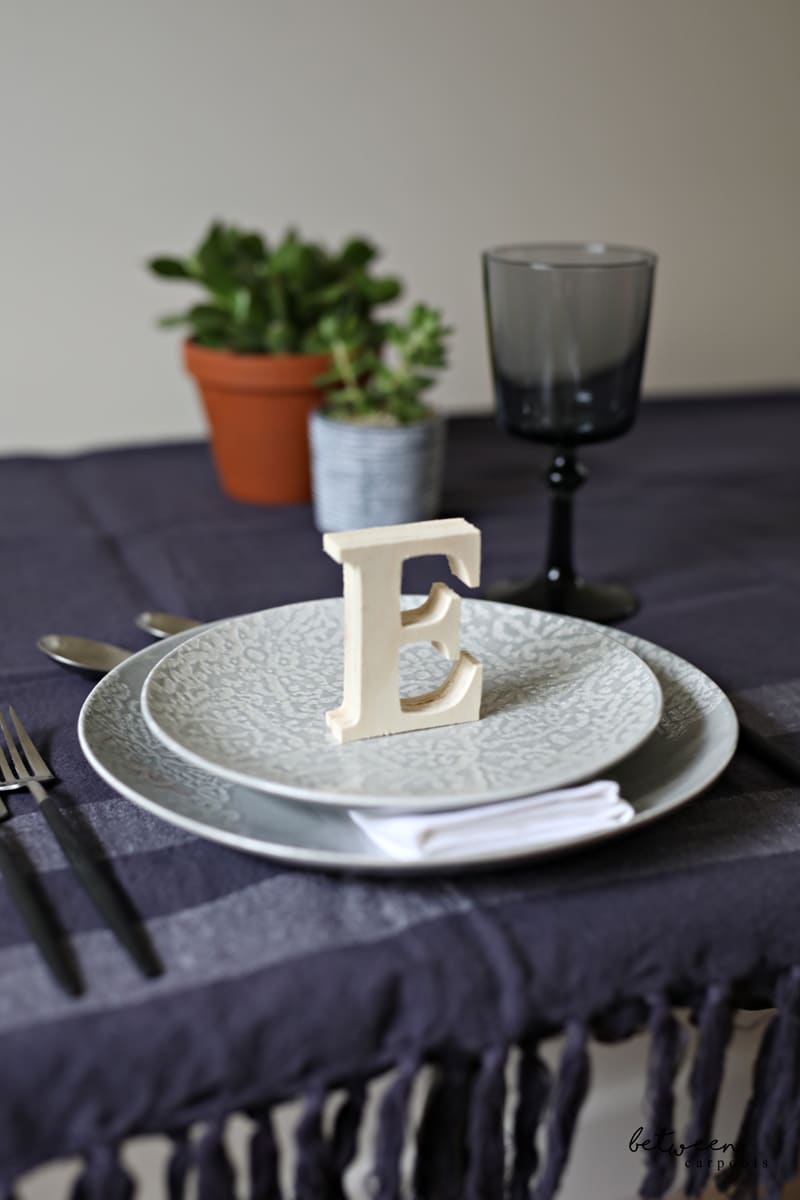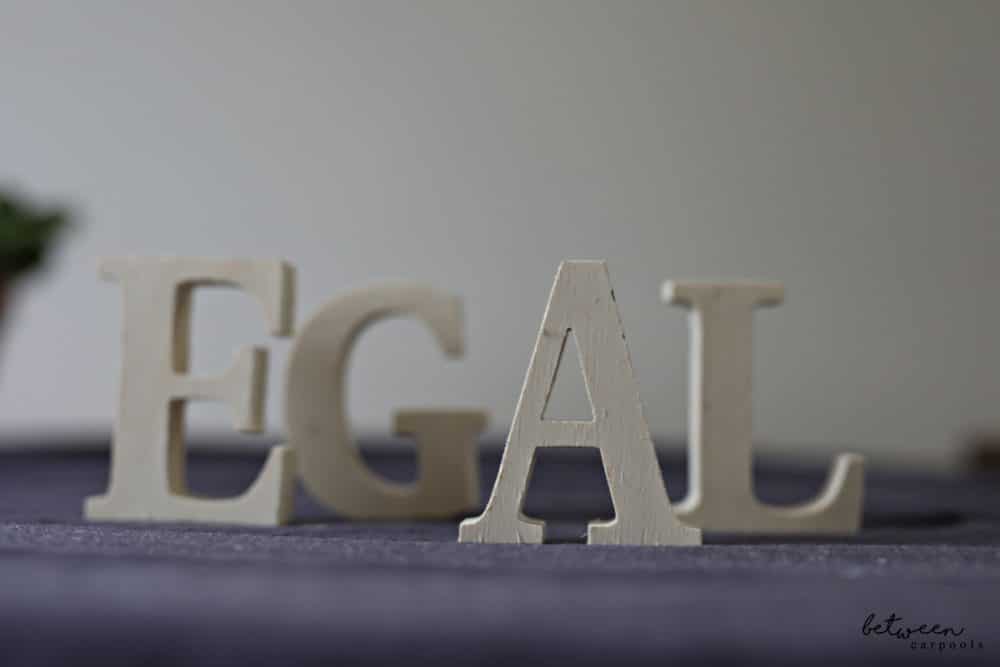 These bold letters stand on their own and are a cute, quick way to assign seat. This will obviously only work for small gatherings with few people. You can spray paint the letters to match your decor, but I found the natural wood look to be pretty as well. I paid $1 per letter (these I found at Michael's but many places carry them). Even if hosting 10 people you would only need $10 to give your table a creative and pretty look.
Cork: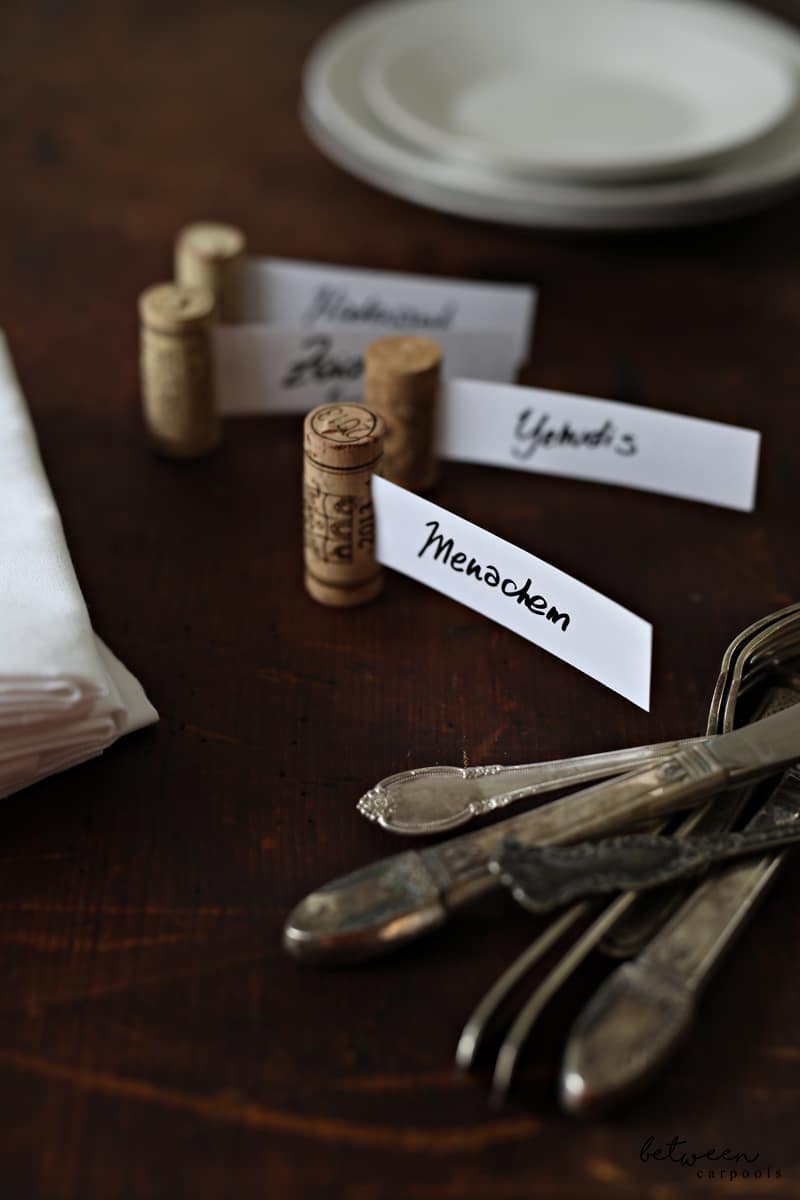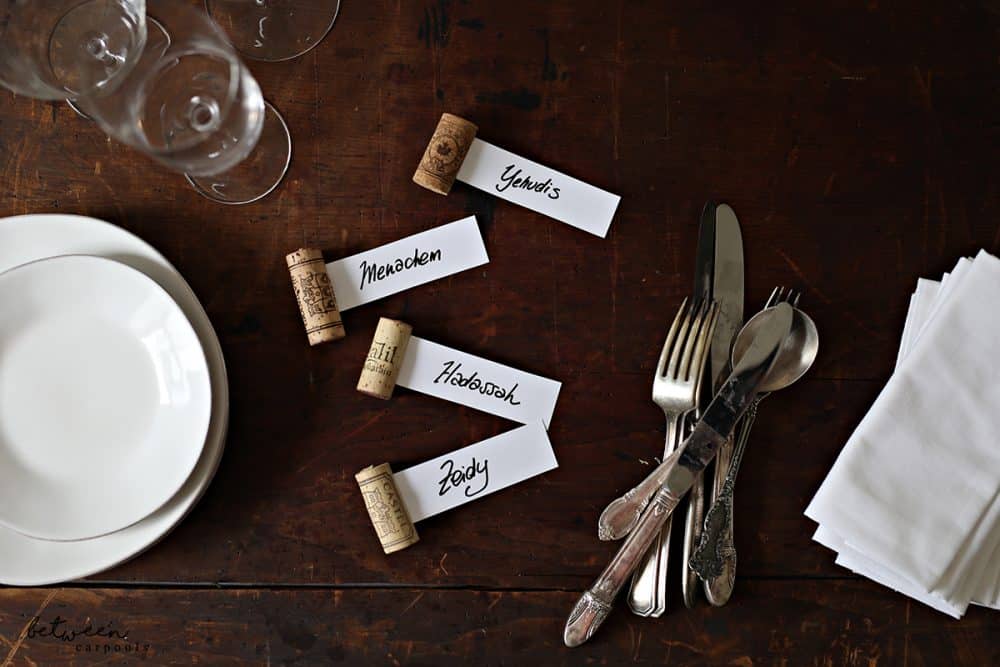 Do you save up used corks? You should. If you don't, don't worry. You can find them easily online and I've seen them in Target as well. You will also need a heavy cardstock and a razor blade. I recommend this look when hosting many people since this method is quick and easy. And the corks stand on their own, which is super cute.
Here's what to do:
First, cut your paper into strips. Write all your guest's names on the paper. Working one by one, cut a slit along the edge of the cork then immediately slip in the paper. The nature of cork is that it expands so you will need to slide the paper in immediately after the cut.
Succulents or Small Flower Vases: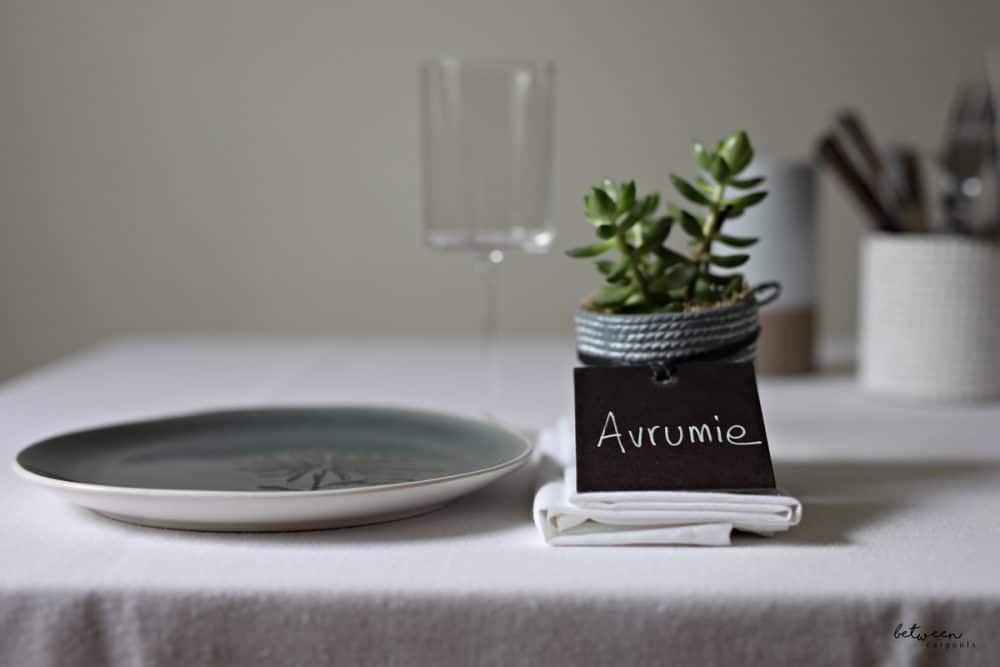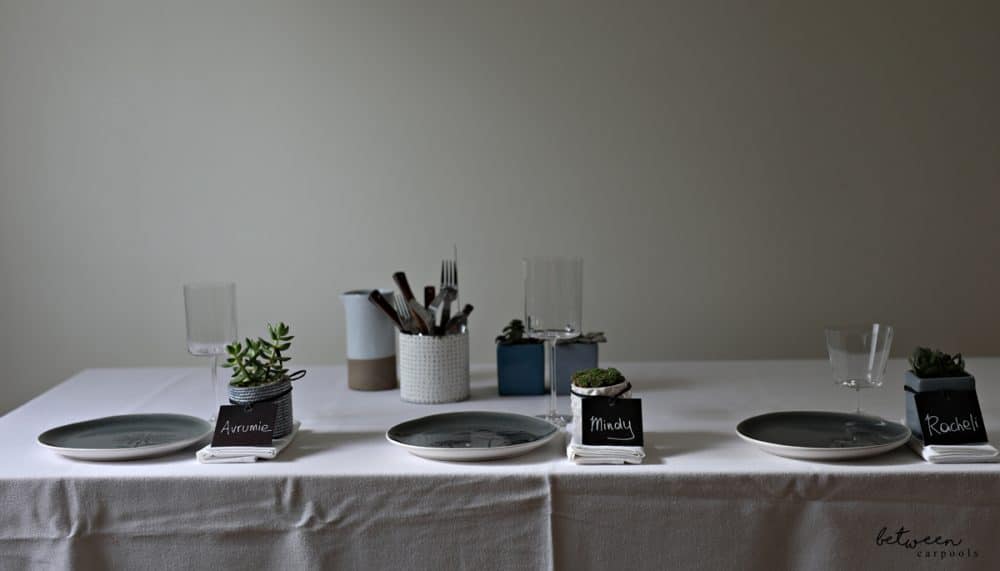 Any form of flower or plant will do, but I love how succulents dress up a table. I found these at Shop-Rite for $1 apiece. What's nice here is that your guests get to take something home from the party.
For the Kiddie Party: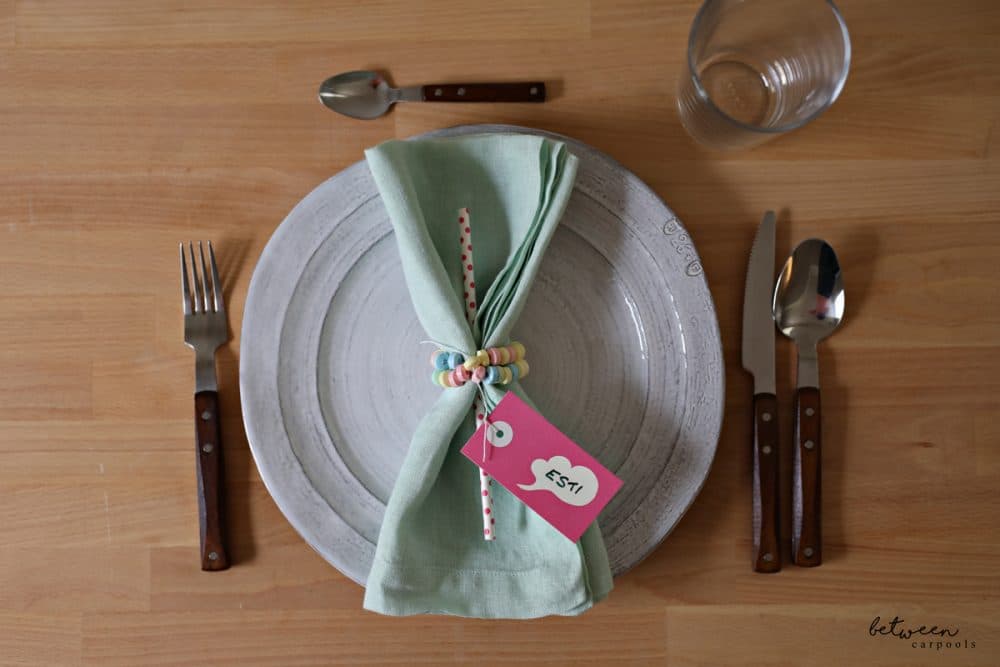 Tie a candy necklace around a napkin. It can't get any easier than that!. I love how the necklace adds so much character and color to the table.
Bundled Flowers or Herbs: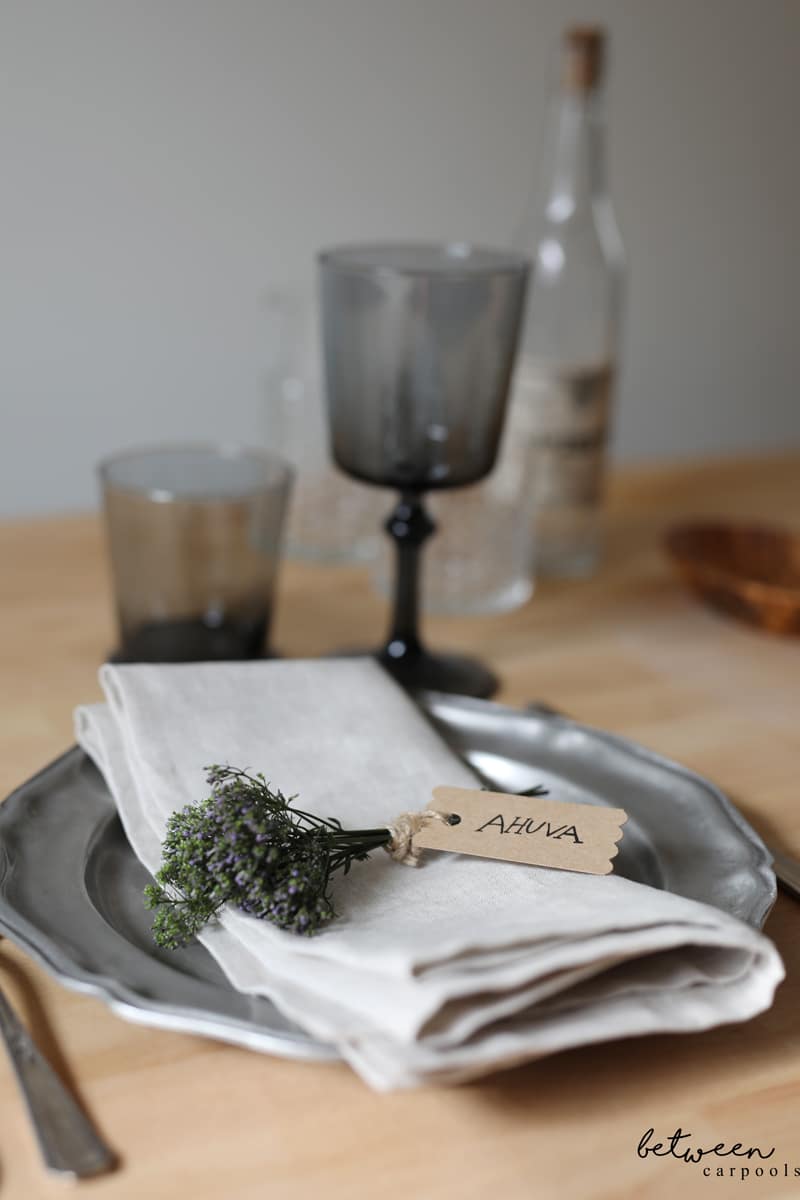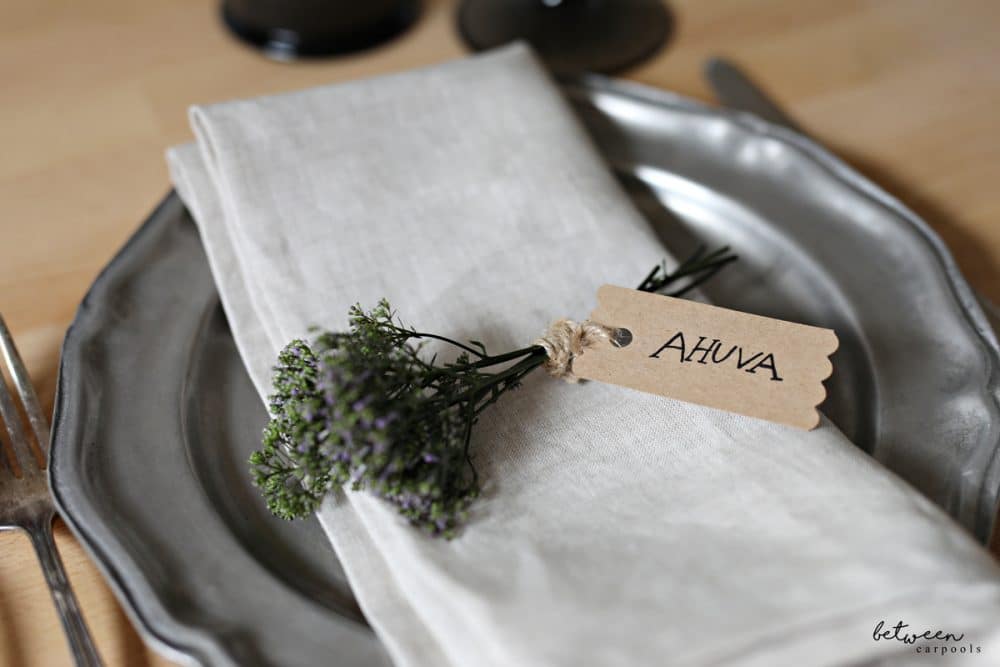 This works well with herbs like rosemary or thyme. I have done it before and it adds a beautiful touch to any tablescape (Not to mention the great scent!). Just tie a small bundle with some twine and slide in a name tag.