Who Needs To Fry? Crispy Schnitzel In The Oven Is The Way To Go. 
If you happen to follow Etty Efinger on Instagram, you will know that she cooks and bakes constantly. With a family of 9 children b'H and constant guests coming and going, her house is forever hustling and bustling. We visited earlier this year to photograph her at work. You may have enjoyed the other recipes she shared here on BCP, including these super popular Israeli-style pancakes and her Tofu Stir-Fry.  Next up is schnitzel baked in the oven, one of her many favorites. Etty makes her schnitzel in the oven because it's both healthier and baking makes it much easier to feed a crowd. 
So, let's see how she does it…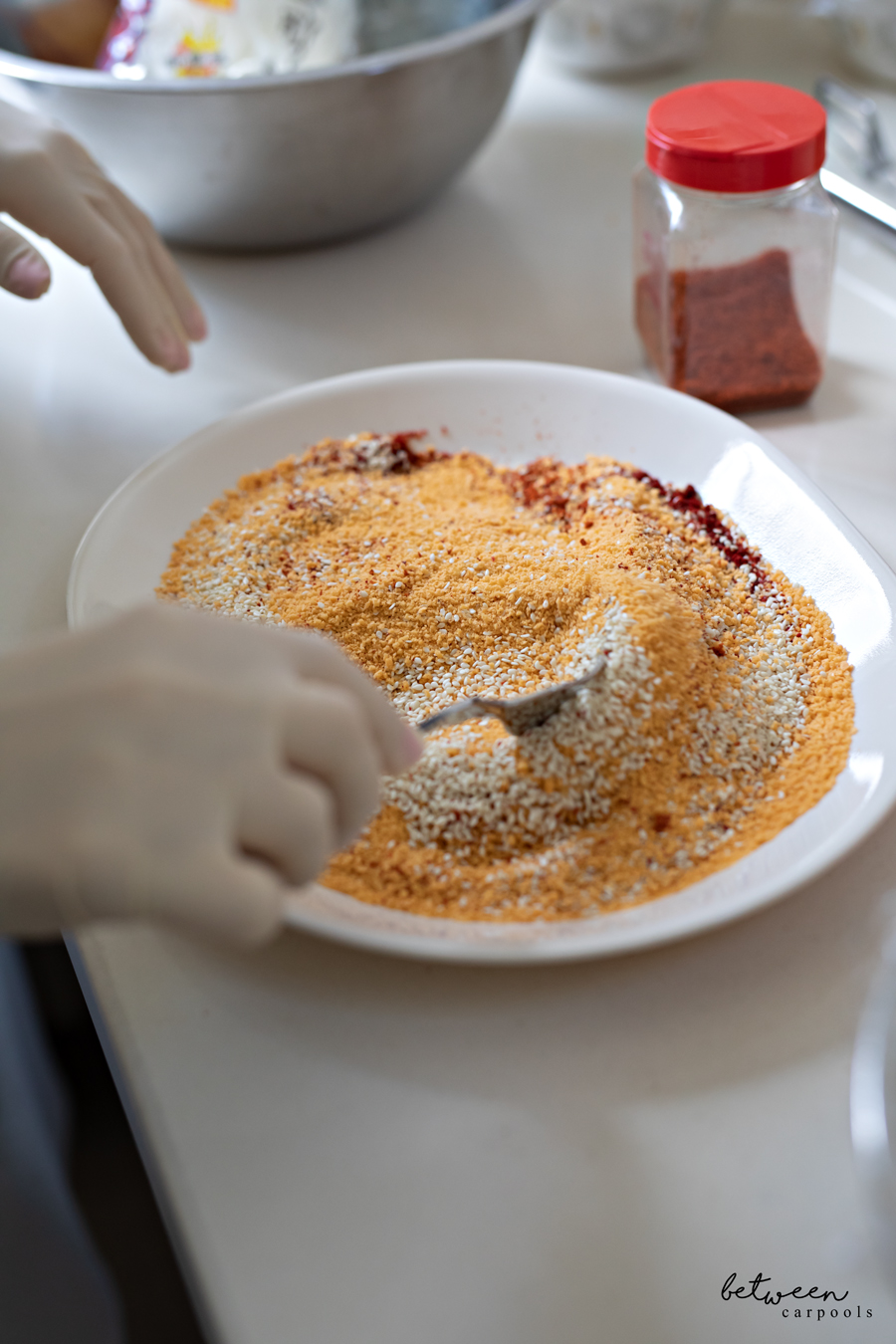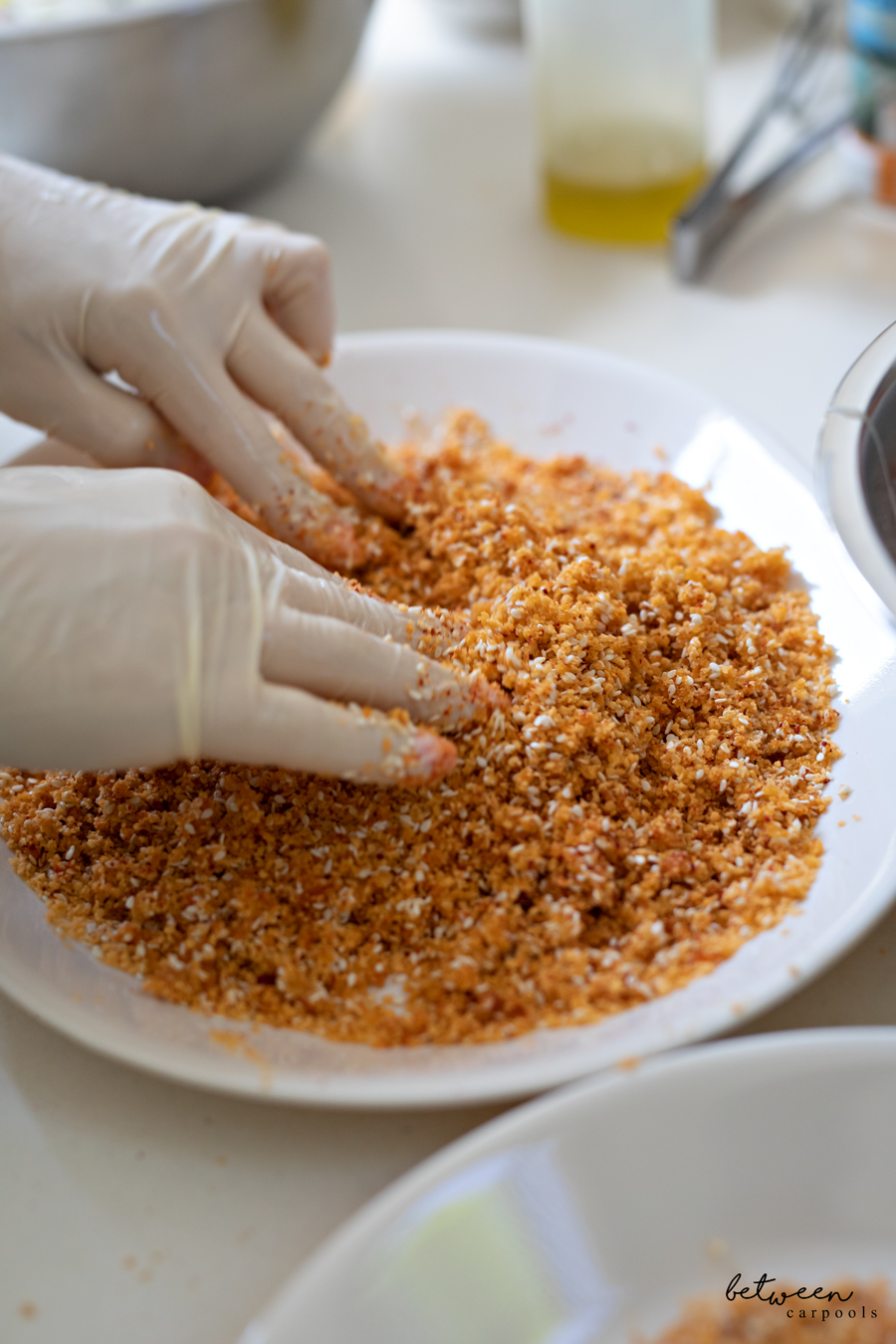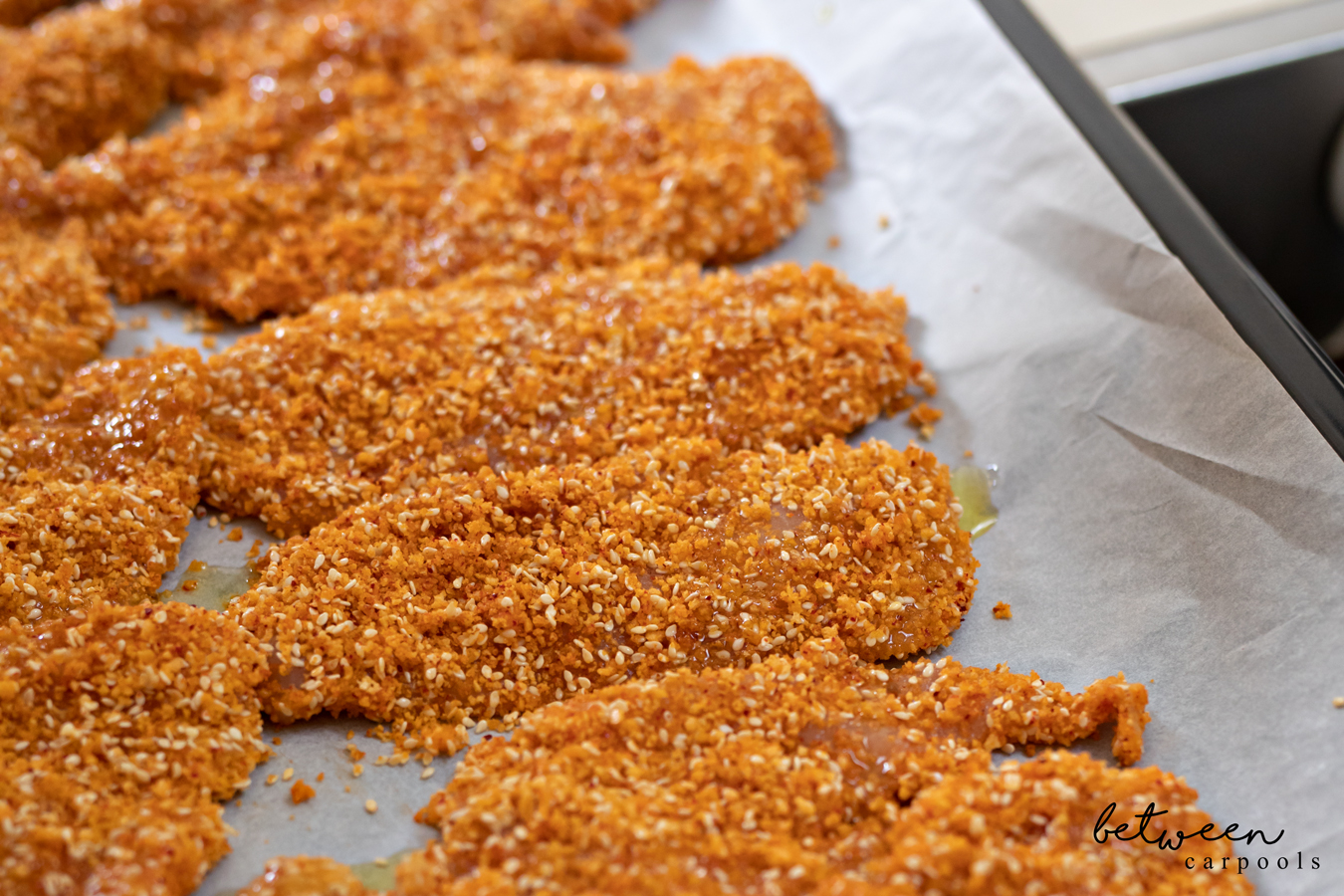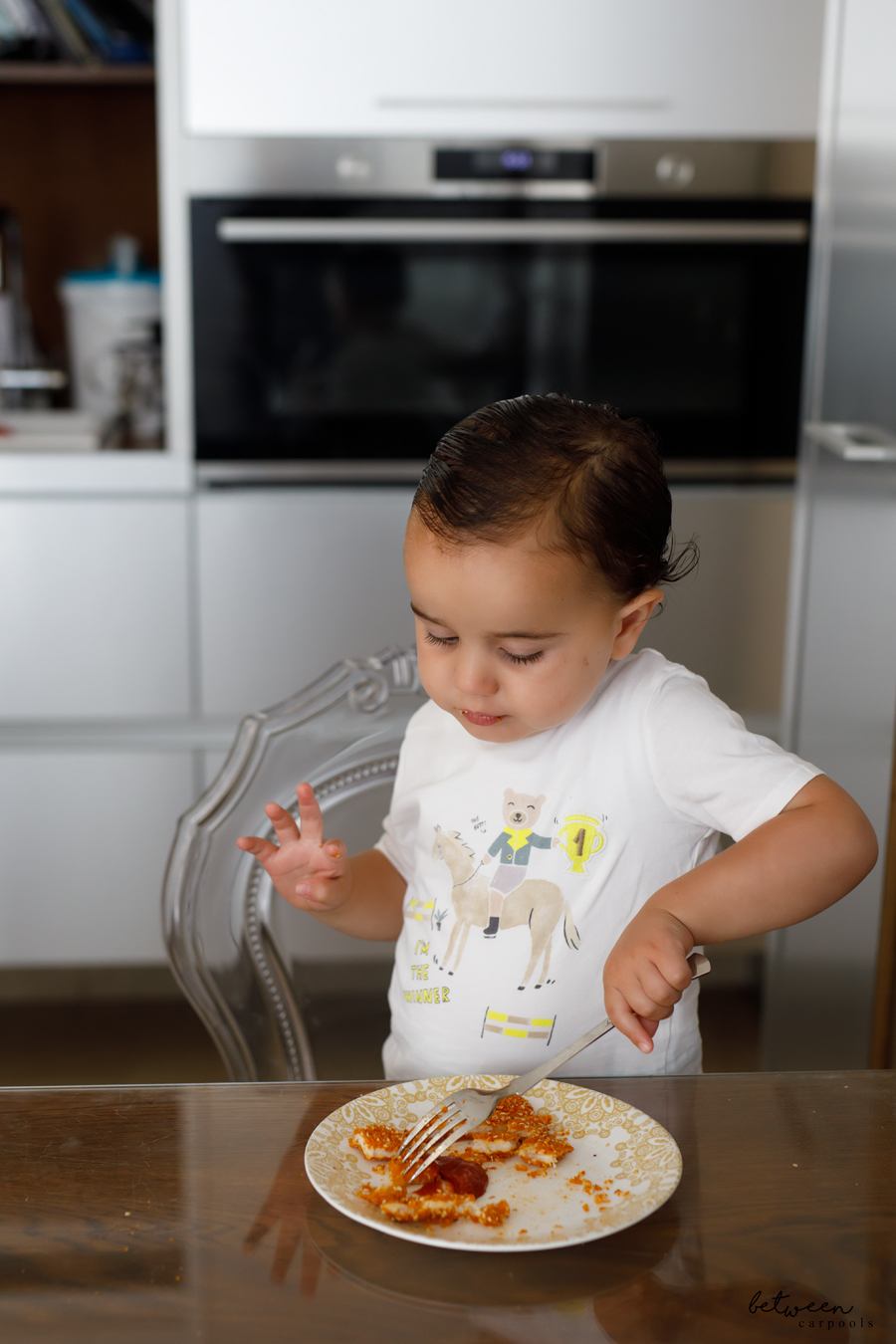 Etty's Oven Baked Schnitzel
Ingredients
For the wet dredge:
3 eggs
½ teaspoon salt
1 tablespoon soy sauce
1 tablespoons mustard
For the crumbs:
1 ½ cups homestyle bread crumbs
¼ cup sesame seeds
1 tablespoon paprika
¼  cup olive oil
Instructions
Combine the wet dredge ingredients. If time allows, marinate the chicken cutlets in the wet dredge for up to 2 hours.
Preheat the oven to 420⁰F. Line a baking sheet.
Combine crumb ingredients. Bread the cutlets in the crumbs. Line up chicken on a prepared baking sheet.
Spray with oil spray and bake for 15 minutes. Turn schnitzel to other side and bake another 10 minutes or so, until nice and crispy.