It's not easy—raising happy children takes work—but the first step is knowing what it will take to be successful. 
From the moment a new mother lays her eyes on her bundle of joy for the very first time, all she wishes is for the child to live a long, healthy, and happy life. While the journey each child will travel through life is up to the One Above, we, as parents, certainly have a hand in facilitating the development of our children. Just as it's our responsibility to provide food and clothes for our young ones, we're obligated to tend to their emotional needs so that they'll blossom under our care—and beyond. And besides, which mother doesn't want her child to live the best life? Here are five foundations toward making that happen. 
Invest in your marriage.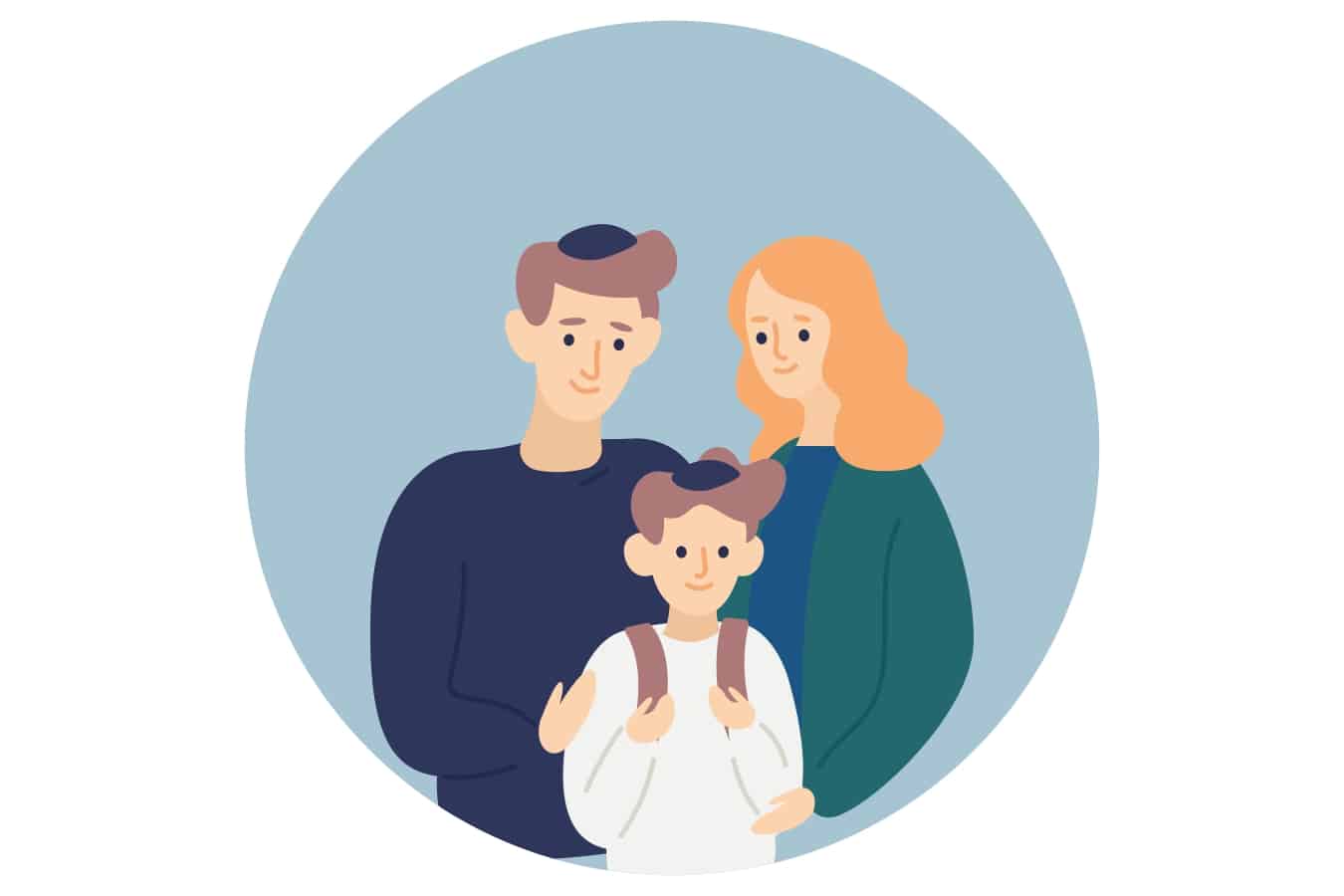 Wait, isn't this an article on parenting? It sure is, but that still leaves "invest in your marriage" as number one. 
The logic behind this is simple. As parents, we are the primary role models for our children in regards to healthy emotional expression. From the things we do or don't do, say or don't say, children not only draw conclusions about us, but also about themselves. For example, a child who sees that her parents are forgiving of one another not only understands that her parents are out to see the good in each other, but also that she too is allowed to make mistakes. A child who sees that her parents are focused on making each others' lives more beautiful understands that human beings are valuable and trustworthy, that relationships are a priority, and that giving is the way to foster love. 
Of course, it also helps that parents who invest in their marriage through focusing on giving to one another and keeping the lines of communication open end up presenting a unified front to their children. For a child, the knowledge that his parents are on the same page in regards to his care, and that, as a team, they're out to be there for him, offers a sense of security that fills him with confidence and self-esteem long after he leaves the nest. Love between parents ultimately translates into self-love in their children. 
Give feelings the space they deserve.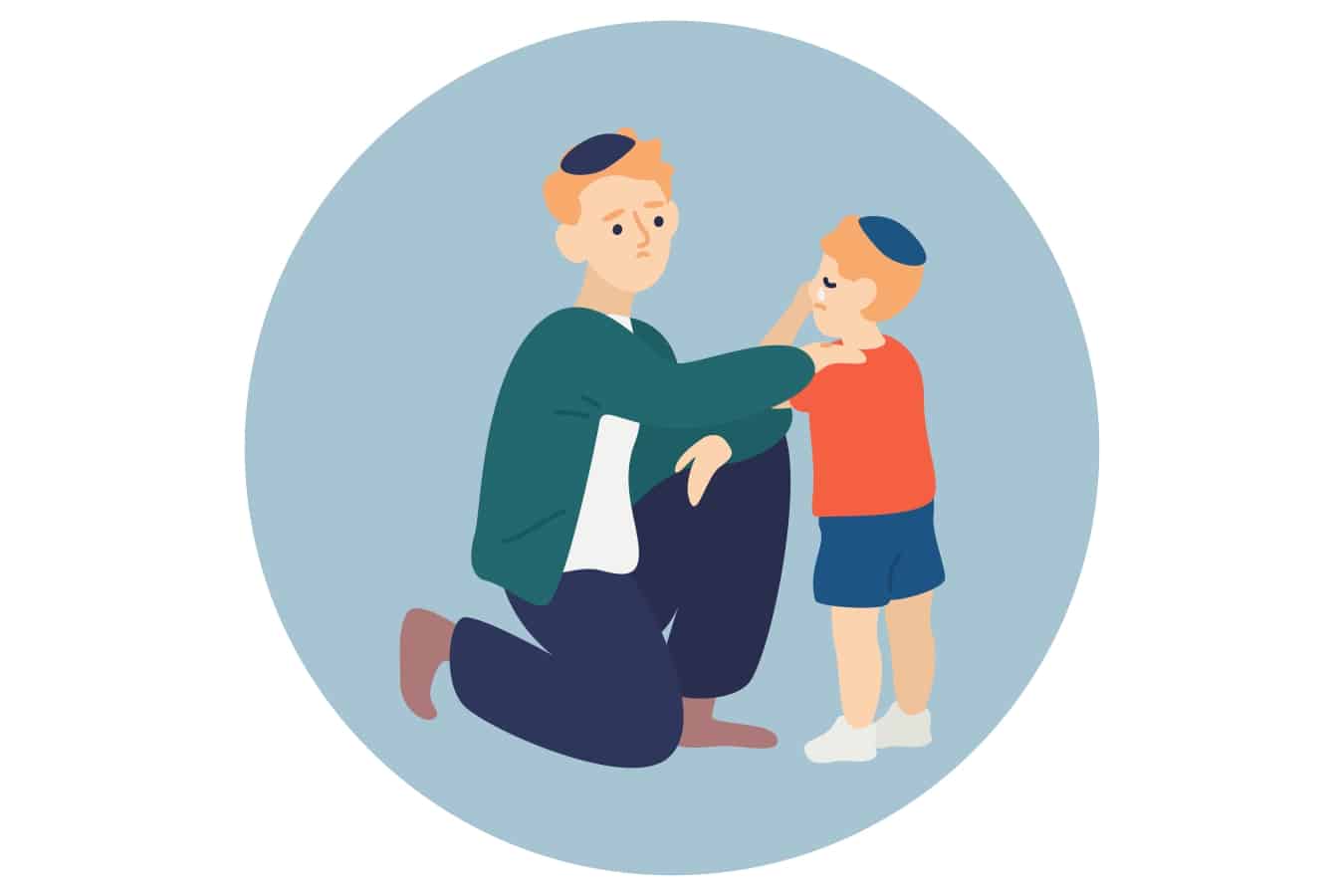 Starting from early youth—even earlier than we would imagine—children draw their conclusions about themselves and the world that end up accompanying them through life. If a child receives the message early on that her emotions aren't worth their space, such as that crying is only for babies, strong people don't express pain, just pretend to be happy so that everyone around you will be happy, emotions are a manifestation of weakness, etc., that is exactly what they will carry with them in their hearts through adulthood. Even if they will later understand in their mind that this is not the truth, their heart's approach toward emotional expression will still be deeply injured. Consequently, every time a difficult emotion will come up for them—a frequent occurrence in every healthy individual—their inability to deal with it properly may severely affect their functioning. 
Thus, if you want your child to grow up to be emotionally healthy, be the adult in their life that enables them to come to the conclusion of, "My emotions count. I–and, in turn, what I feel—matter to those who love me." 
When our children are young, we have countless opportunities to make this happen. For example, when a child expresses sadness or frustration, instead of focusing on quieting them or offering immediate solutions, allow them to stay in the emotion for some time. If your child appreciates it, pat their back gently or hug them tightly and just reflect on what they're experiencing, such as, "It's so sad for you that Leah is leaving your class." "Wow! That's frustrating." "You worked so hard to put that together and now it fell apart. That hurts." "You waited all day to get it but then the store was closed? That's disappointing." 
Even if the child expresses a physical feeling, such as that they're cold or hungry, honor it. Rather than responding with "it's only a fan," or "but we just ate," simply saying something to the effect of, "Oy, you're cold," makes a profound impact on the child. It gives her the message of "My feelings matter. I matter." 
It's incredible to watch how even children who are crying profusely often calm down when they hear a parents', "Oy!" or "Oh! It hurts you that you lost your camera/friend/toy," but it's not surprising. Think about yourself when you're feeling sad or disappointed. Isn't a strong person who's simply there with you all you need? Contrary to the assumption that such a reaction will make the child feel even worse, the good feeling our empathy engenders is often all they need to move on.
Another way the child perceives the message that they're of value is when the parent keeps her word to the child. Every time you promise something to your child—be it big or small—by actually carrying through on it, you're letting the child know that their wishes and expectations carry weight. 
A child who is privileged to receive such messages will end up valuing her own emotions and give them the space they deserve. Such children grow up to be less critical of themselves, more accepting of their and others' mistakes, and certainly more open to establishing healthy relationships. 
Set limits.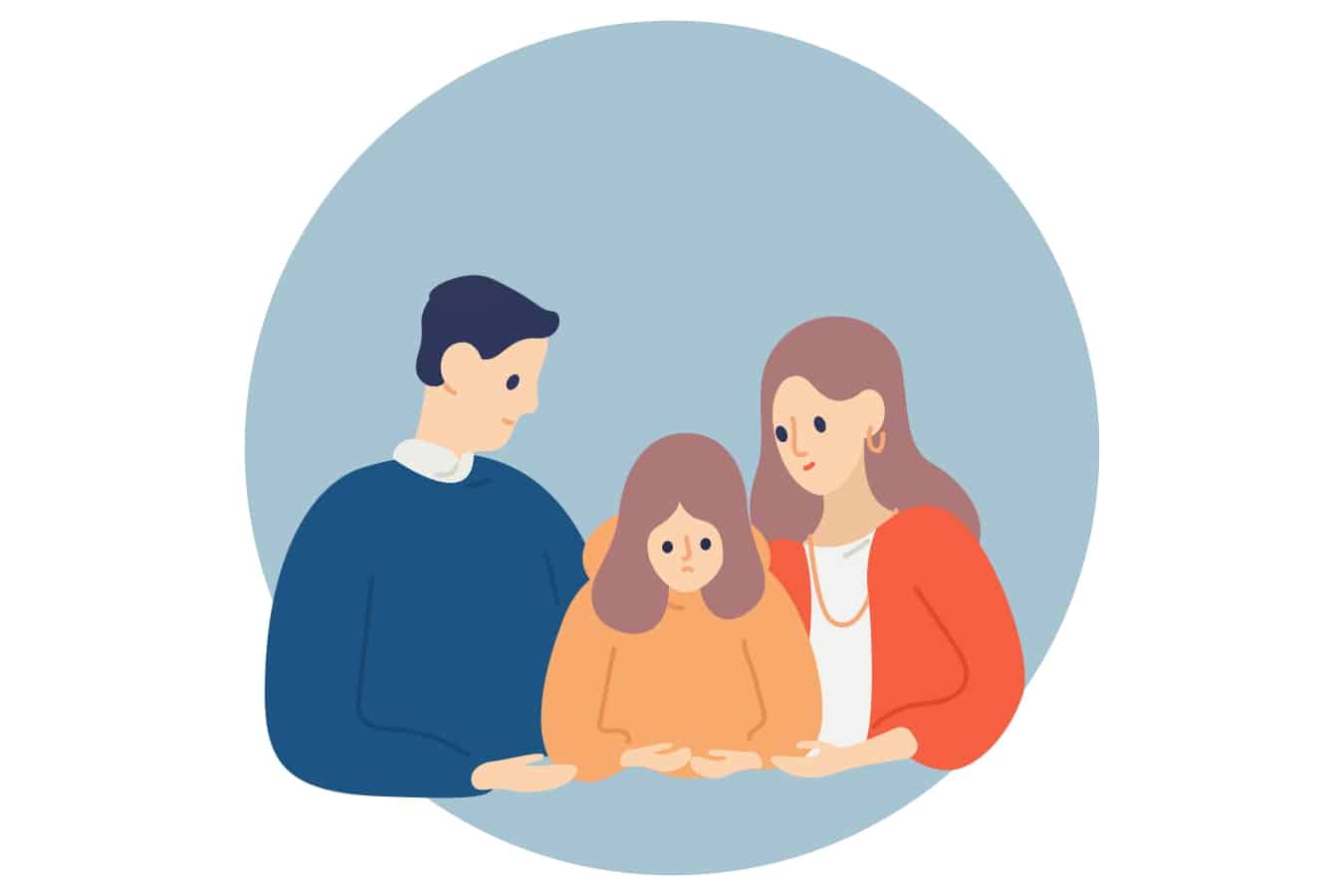 Making space for feelings, especially negative emotions, does not mean allowing the child to act upon those feelings. Just because I'm letting the kid vent that she doesn't like school doesn't mean she gets to stay home every day. In the same vein, being angry or in a bad mood is not an excuse for hurting others. If there's one critical message for children to pick up regarding emotional health it's that while their feelings are valued, meaningful, and allowed, acting upon them in a way that hurts themselves or others is not. "I understand that you're upset right now, but hurting others is not allowed. Tell me what I can do to help you feel better."
Part of setting limits is having zero tolerance for abuse, including among siblings, as well as setting a boundary regarding the extent of emotional expression. This is especially important for children who use crying or wallowing in self-pity as a means of manipulation. While expression of emotion should generally be encouraged, if a child is resorting to this behavior too frequently or in order to get their way, setting a limit, such as, "I understand that you're sad about this, but if you feel like you still need to cry, please do so in your room," or, "I see that you really want that candy, but this is the rule in our house and kvetching won't change that," is important in facilitating their emotional development.
Go large on the love.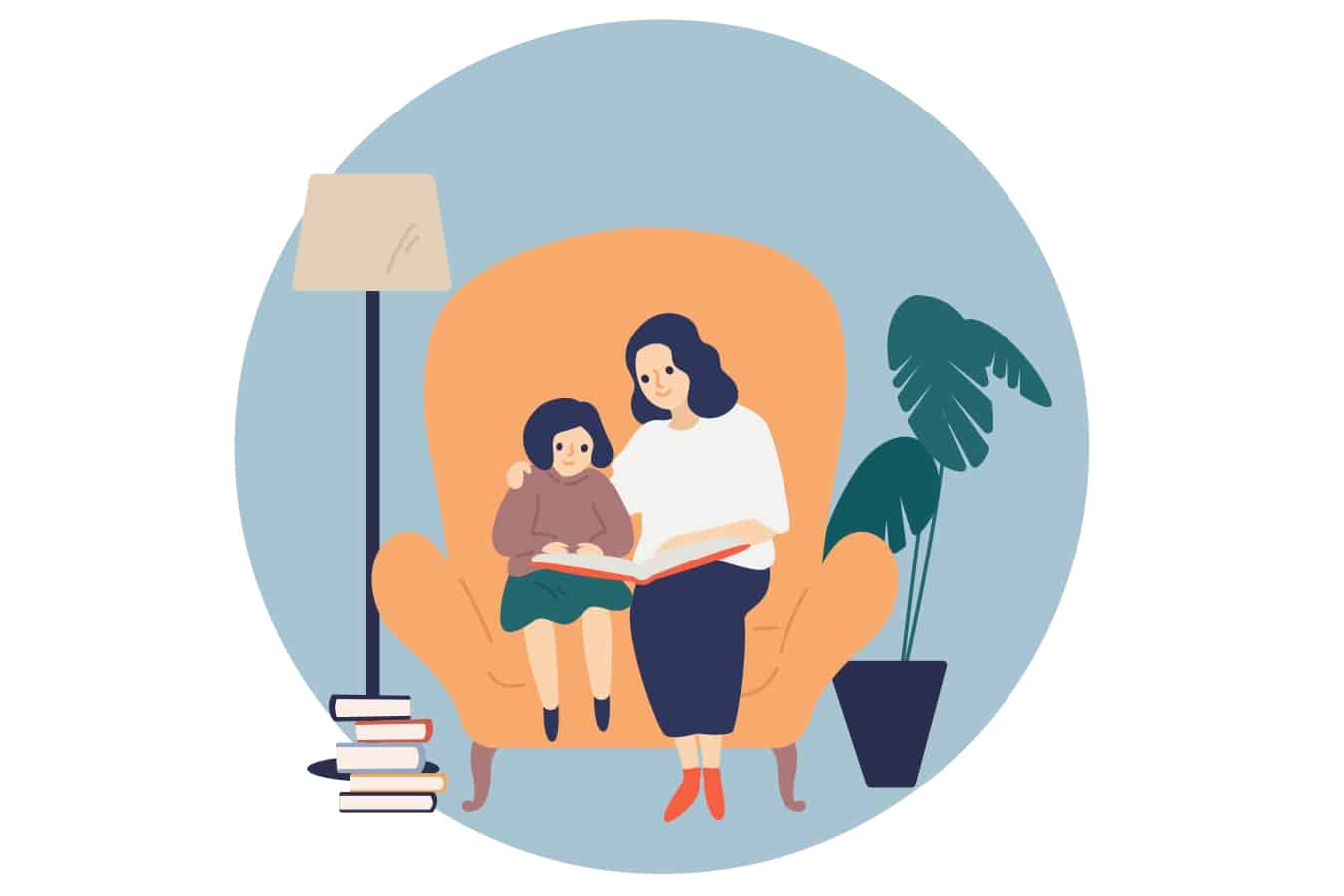 Don't skimp on expressing your love to your child, whether through verbally expressing how much you love them as they are, through physical touch, spending quality time together, or any other means that makes your child feel cherished. While love can be portrayed in many forms, the underlying message that comes across when the love is real is that you're present in your child's life. This doesn't only mean technically distancing yourself from distractions when you're spending time with your child, but also being present at heart. Life could get hectic and overwhelming, but it's the small moments we share with our children that leave them feeling loved and valued. They don't need elaborate gifts or grand vacations to get the feeling that Mommy is here for me, Mommy cares about me, I make a difference in this world. If you're a positive presence in their life, the person who's there for them with acceptance and interest, they feel it. 
Model emotionally healthy behavior.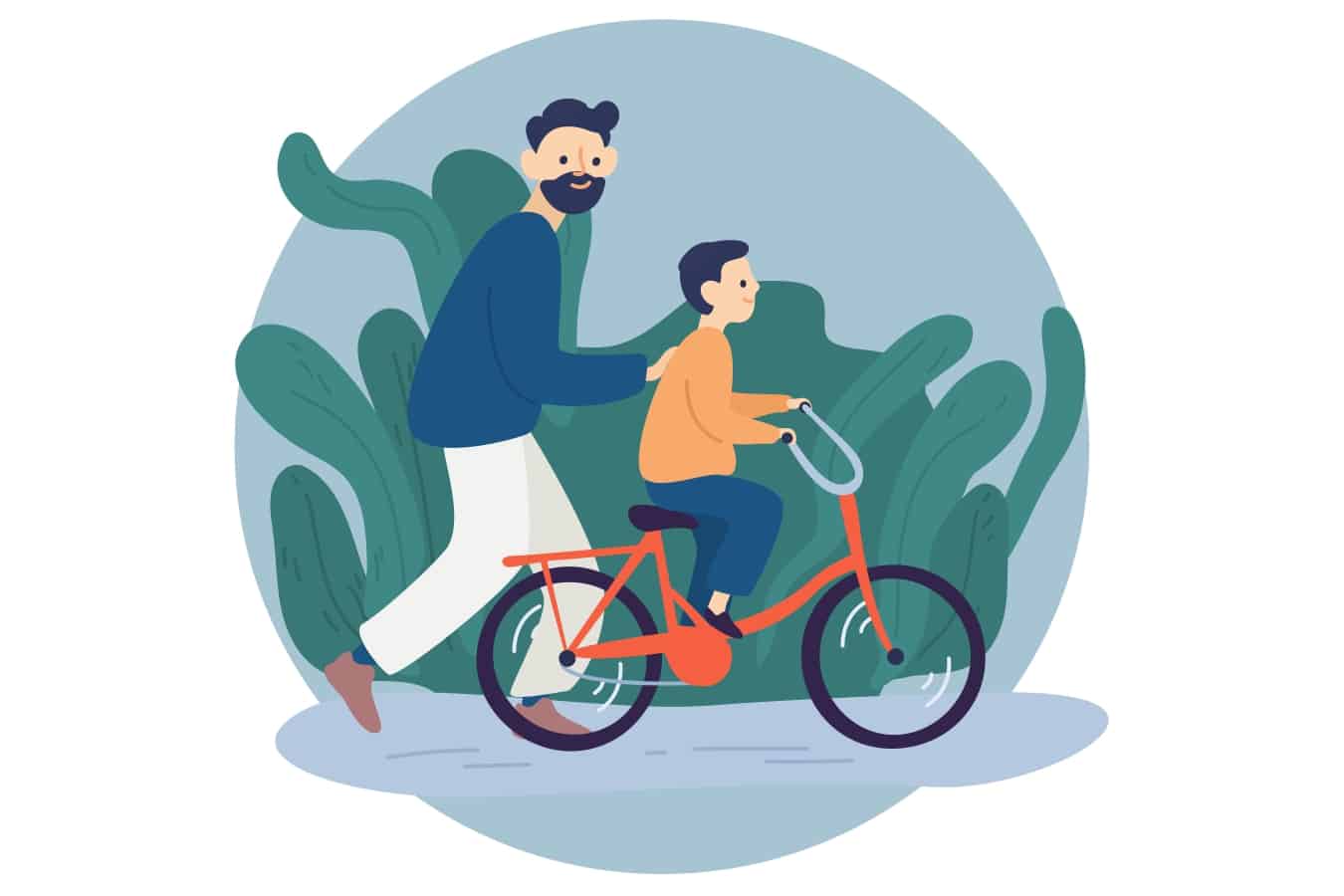 In order to model the behavior, which must be real, of course, this means "invest in your emotional health." This is a tough one, but if we don't do it for ourselves, the special, unique person that we are, what won't we do for our children? 
What exactly is emotionally healthy behavior? Working toward this goal is a big endeavor, one that requires constant introspection, improvement, and inner work—that's what we're here for, after all— but in a nutshell, it presents through the following: For the most part, you're a happy, positive presence in your child's life; you are able to express how you feel as opposed to keeping emotions bottled up inside; even when you're experiencing unpleasant emotions, such as when you're frustrated or disappointed, you don't act upon them, such as by blaming, saying hurtful comments, ignoring, exploding, badmouthing, or resorting to other behaviors in order to "get back" at others; you speak positively of others, especially around your children (this is crucial toward the construction of their own positive self-image); you don't seek distractions in order not to deal with how you're feeling, such as through food, technology overuse, or shopping; you invest in yourself, specifically your spiritual and emotional wellbeing, being kind to yourself and ensuring that your needs are met so that you can be there for your loved ones; when your child expresses a difficult emotion, you are there for them as their rock, giving them the support they need in a loving, calm manner that helps them move past it and grow from their challenge. Being a rock of support—as opposed to being afraid of the child's expression of emotion or hijacking their pain and making it ours, such as by directing our anger and helplessness toward others, as in, "She really said that to you? How could she? What a…" only becomes possible when we're willing and able to see what the child's emotion is bringing up in us and by giving ourselves our own space to feel what's going on inside our inner world.
With a list this heavy, it's easy to purse our lips and say, "Oh, well…" In Yiddishkeit, however, it's not perfection that counts—only our readiness to get up and start over again every time we fall. As long as you're trying your best and constantly turning to Hashem in prayer, you're doing your part in raising the next generation of healthy, well-adjusted human beings that are just as incredible as their loving mother.