Do you want a special meal without extra advance prep? Serve delicious avocado toast for seudah shelishit.
Back in the wintertime, when Shabbat was short and it was very, very hard to get down 2 ounces of bread come seudah shelishit time, I shared with my Whisk readers that I realized something had to change.
No one was enjoying seudah shelishit. No one was hungry; no one was excited about eating the bread just to be m'kayem. I felt it wasn't either kavod or oneg. Granted, it's hard to be hungry when the day seudah ended two hours ago. But what can we do to make that bread more enjoyable and enhanced…without adding a whole different dish (because we really just wanted bread, not more food)?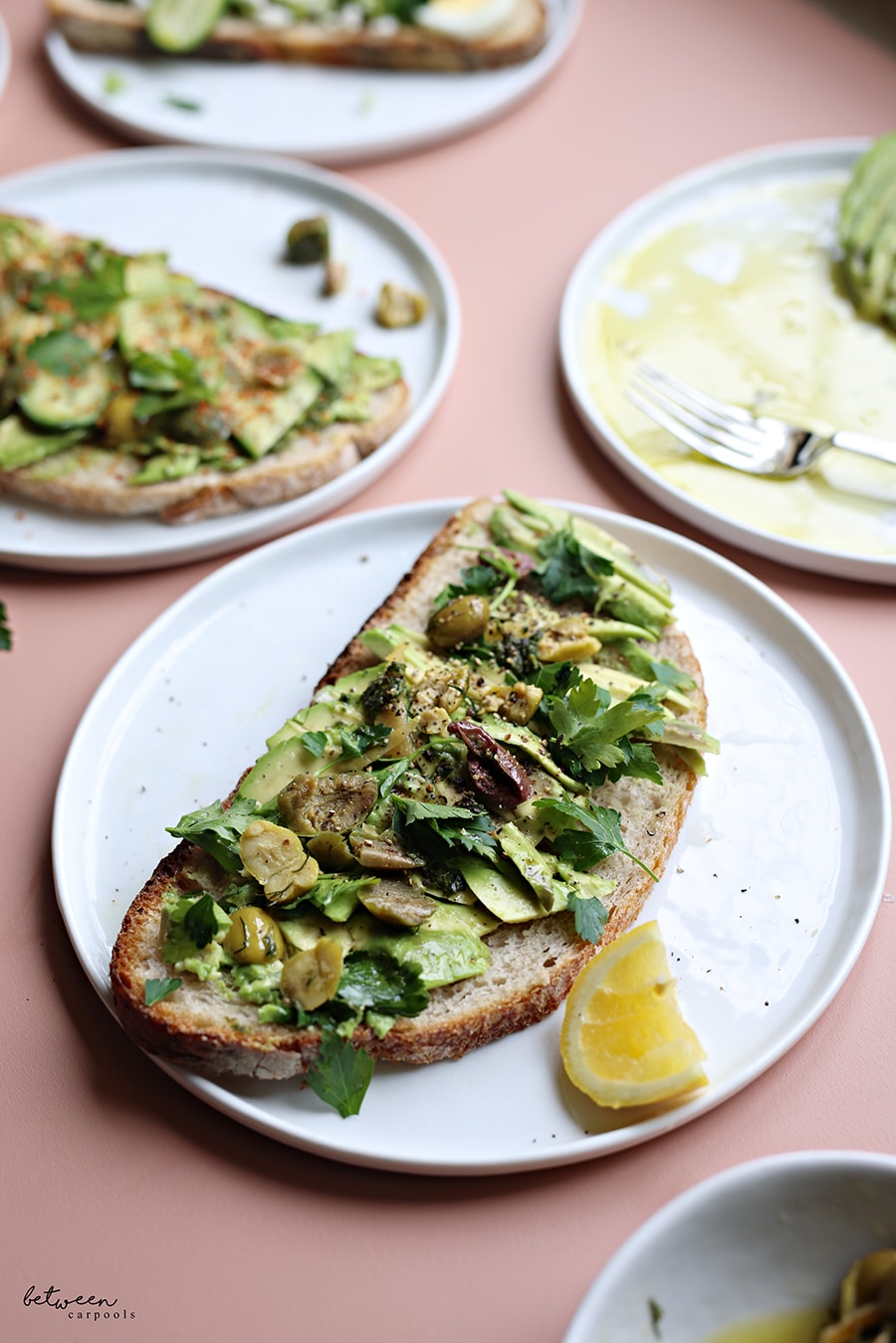 At the time, The Avocado Toast Bar was the idea we came up with…I instituted it then, and it became a staple. That's because there's no advance prep needed. As long as I have the ingredients in my house, we are good to go. And it's so tasty and creative, everyone wants to come to the table.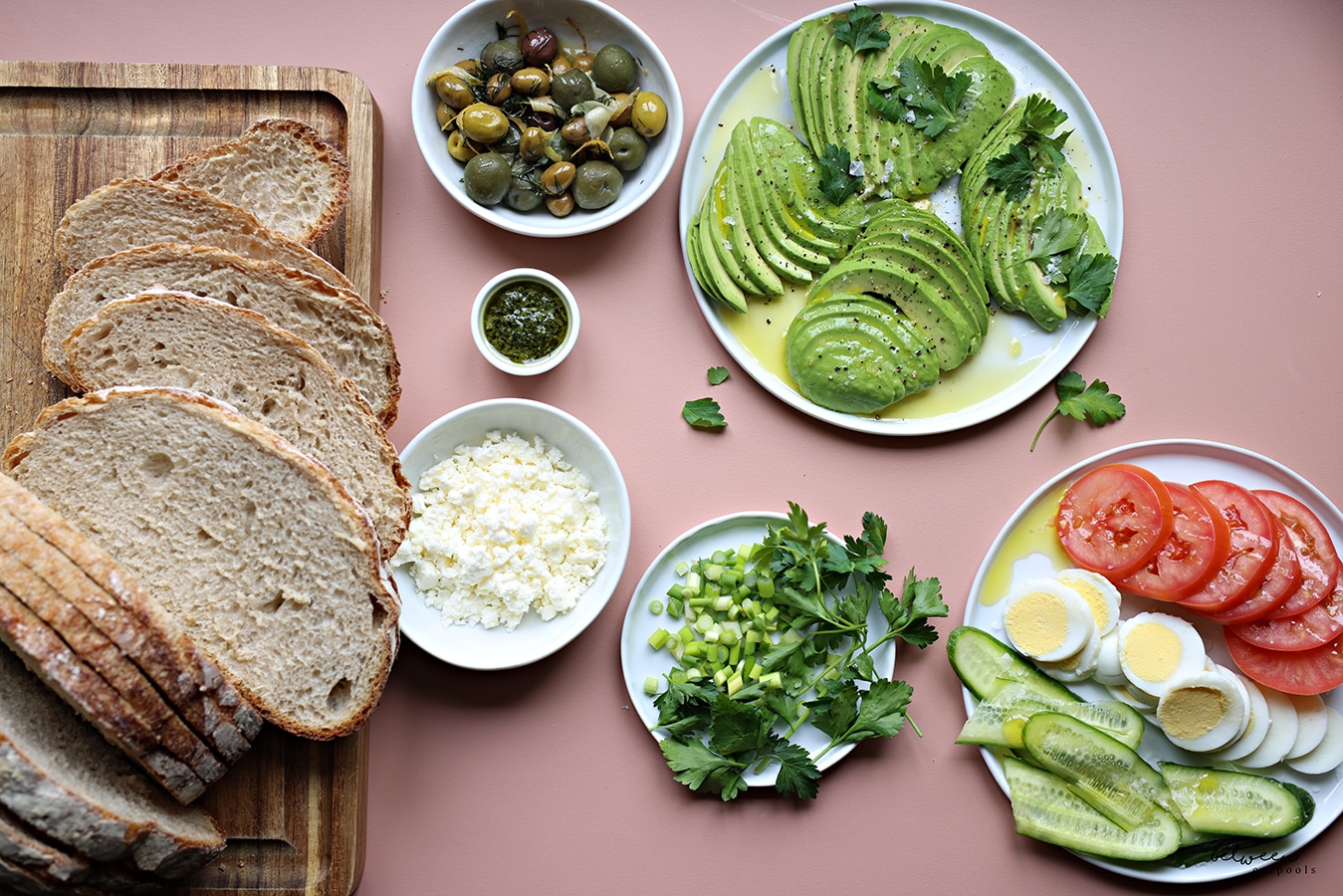 Now that it's spring and we've changed the clocks, we saw no reason to change the menu, but we do add cheese/dairy. And now, we're actually hungry and looking forward to it!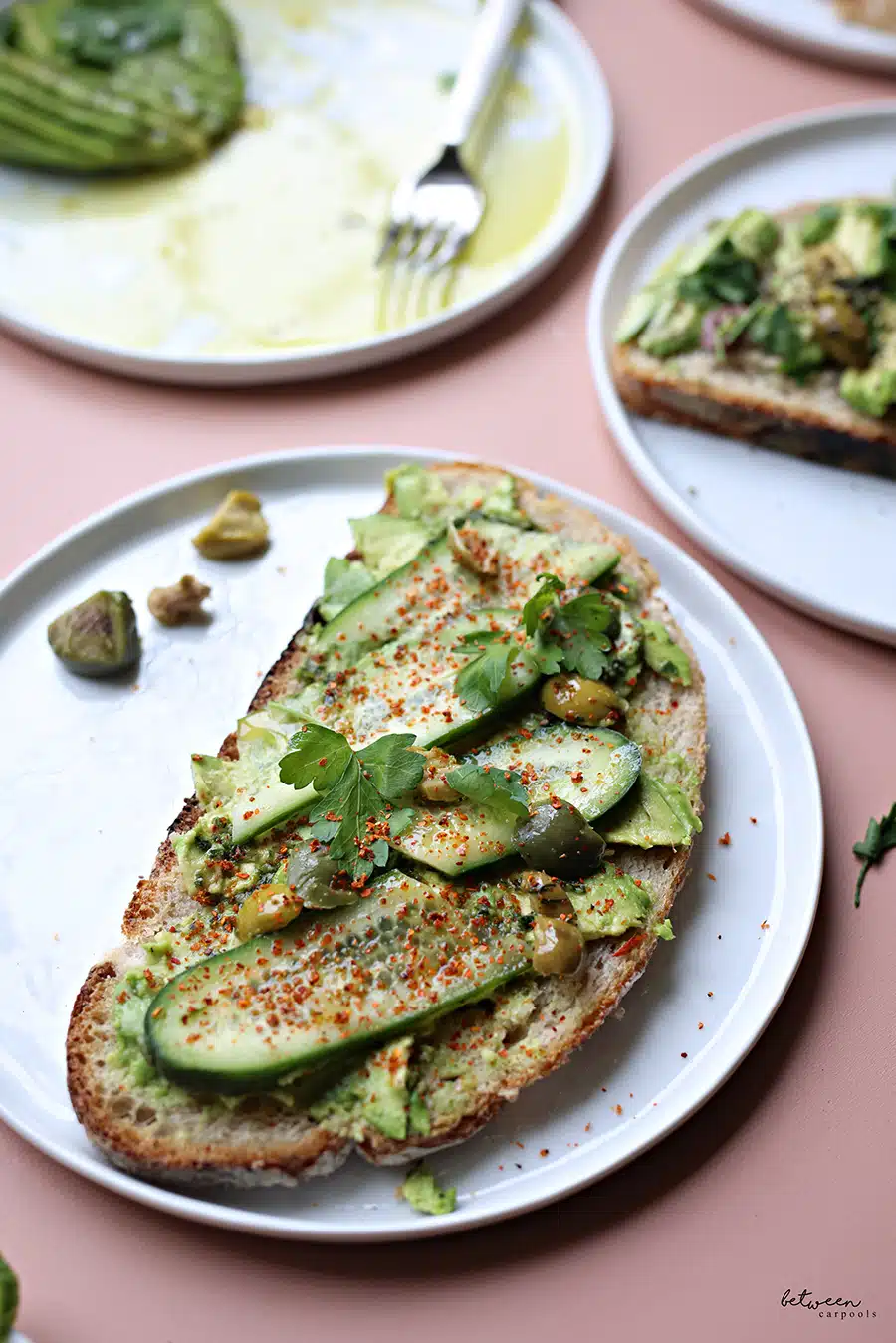 There's no recipe for Avocado Toast. Just get some of the ingredients below (the only ones that are required are the bread and the avocado) and let everyone assemble their own toast.
Ah, and yes. One more thing. The bread isn't actually being toasted. That we know. You'll need:
* Good sourdough bread, sliced
* Sliced fresh avocados and/or guacamole
* Sliced plum tomatoes
* Sliced hard-boiled eggs
* Slice Persian cucumbers
* Fresh pesto
* Fresh parsley
* Olives
* Chopped scallions
* Your favorite salad dressings
* * For dairy: Add grated/cubed feta cheese, or sliced mozzarella cheese (or any!).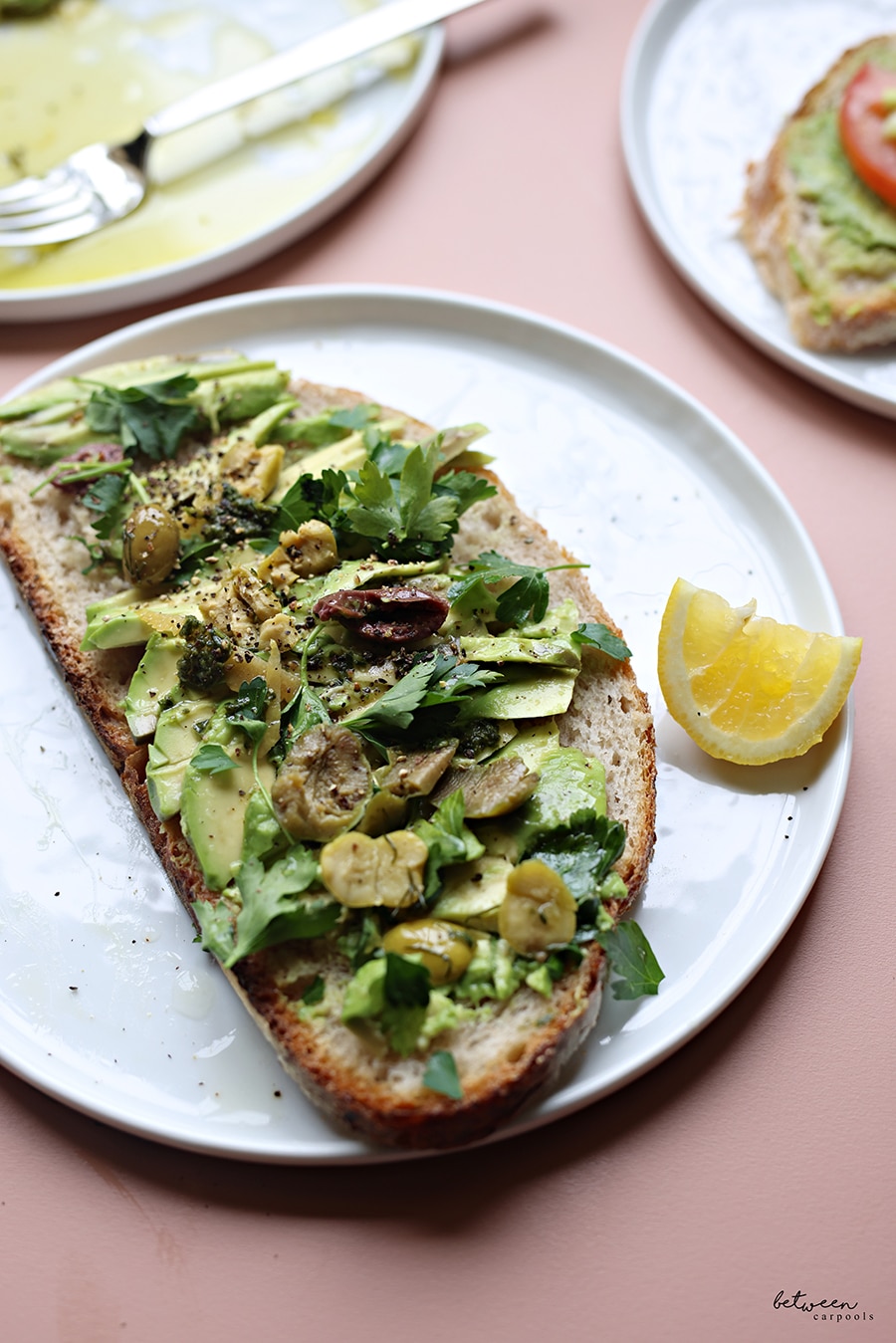 I like to spread some pesto on my slice of bread, top with avocado, then add tomato, maybe egg, perhaps some parsley, and drizzle the whole thing with Caesar dressing.
Want more seudah shelishit favorites? I also love this diced mozzarella salad. It's perfect inside a pita. This tuna salad is also a great one, it's one of my summer go-tos, and Leah's chop chop salad (also featured in Dinner Done) is also a refreshing Shalosh dish. 
FOR EXCLUSIVE CONTENT AND A PEEK BEHIND THE SCENES, MAKE SURE TO JOIN OUR WHATSAPP STATUS HERE. JOIN OUR WHATSAPP GROUP AND WE'LL LET YOU KNOW WHEN A NEW POST IS UP!