It's especially easy with the help of these simple tools!
If you know me, even a little, you will know that I love having fresh flowers everywhere. Seriously though, everywhere. 
If I have guests, I will tend to get the flowers before I plan a menu or head to the grocery store. My reasoning is that if you have gorgeous flowers you don't really need that much food (Don't worry, I do cook. And nobody goes hungry…I was really kidding).
Standing in the flower shop, I do see how women who are completely unfazed when pulling off a three day Yom Tov with dozens of guests get to the shop and look completely helpless. They contemplate and rethink it and wonder why the vision they had sometimes doesn't translate once in the vase.
Why is that?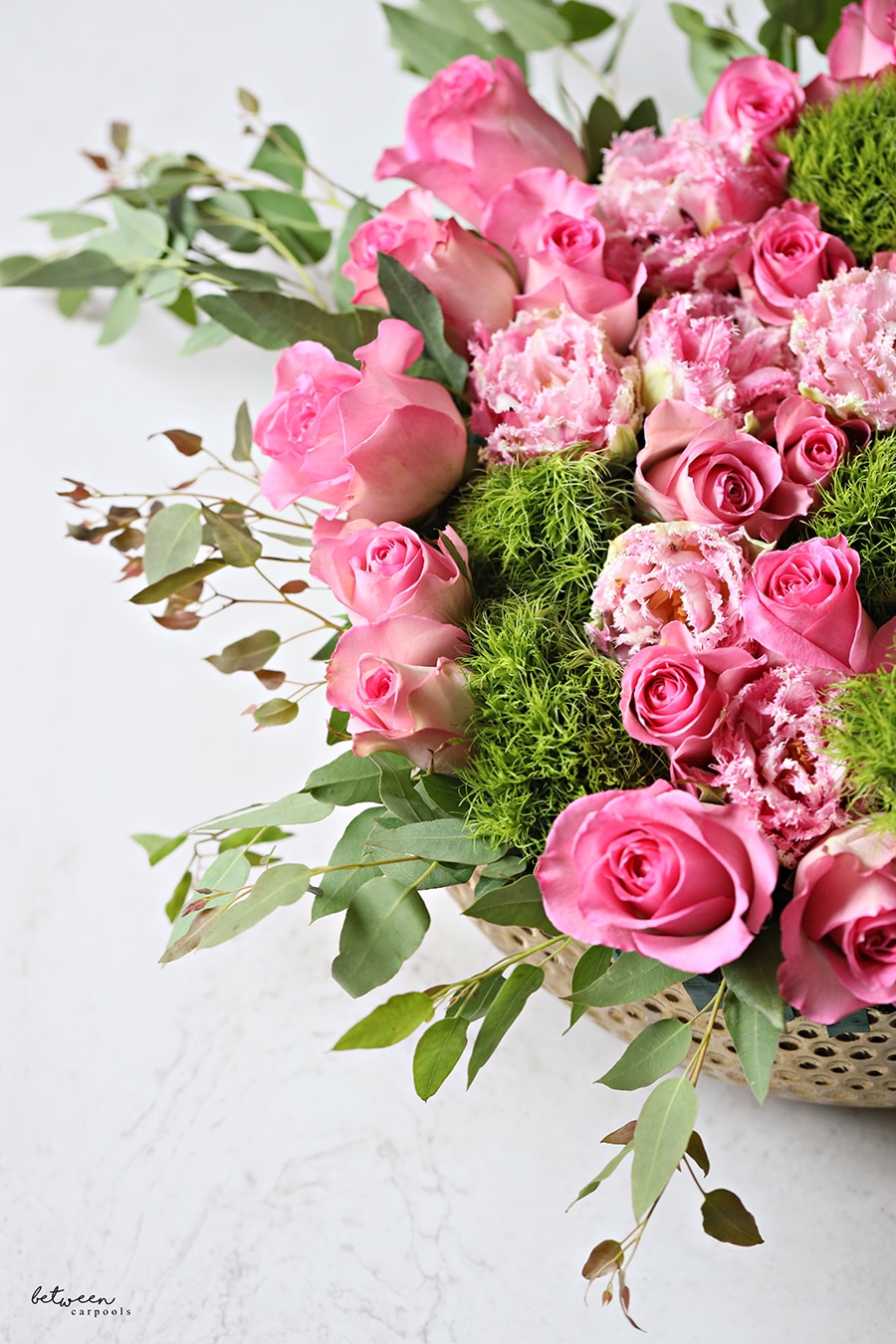 Honestly, I used to feel the same way. I also tend to redo bouquets that I love, and overuse the same flowers because I adore them (hello anemones and eucalyptus), but that is ok too. 
I have come a long way, with the years, mostly gaining knowledge and experience by not being afraid to cut, trim and try. Some bouquets came out ok, some great. I noted what made them great, and repeated that look, learning a bit more each time. 
Here are a few tools that I found are helpful, inexpensive and will give you the confidence to create something beautiful. With these tools, you don't need a vase, per se. A large salad bowl will do fine too.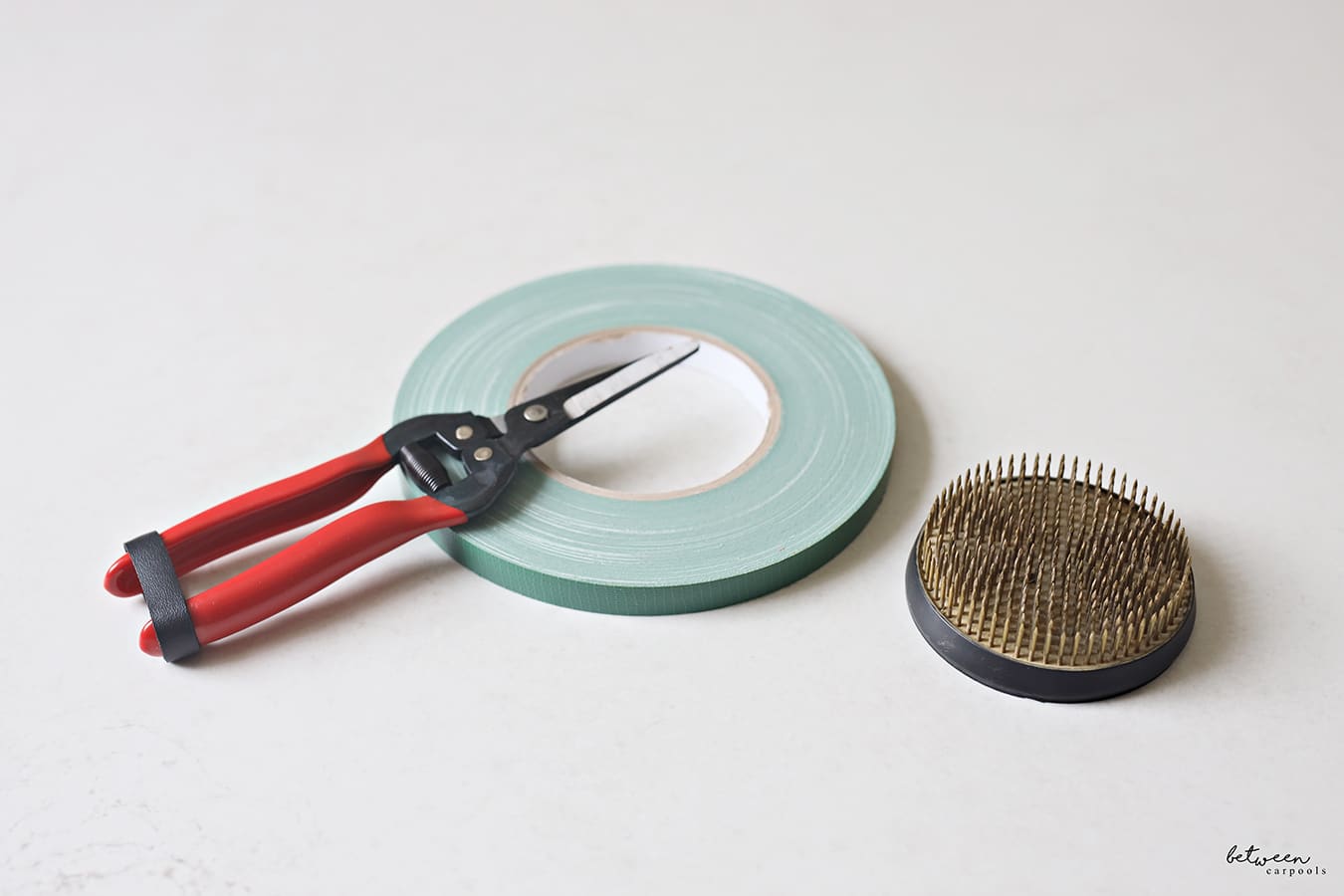 First and foremost, a good pair of florist scissors are a must. These here are my current favorite.
This flower frog is an amazing tool especially for beginners as it helps the floral stay in place as you're arranging it. (you'll see what I mean later) I first learnt about it from Adele Beiny (see her beautiful blog here and read some great posts) when she showed a tutorial using this frog. She explained it's a better alternative to flower foam since it is non toxic and better for the environment AND your flowers will last longer.
This floral tape is also a great tool to have handy. It will ensure you can control your buds, no matter what vase you are using. 
So, let's get started: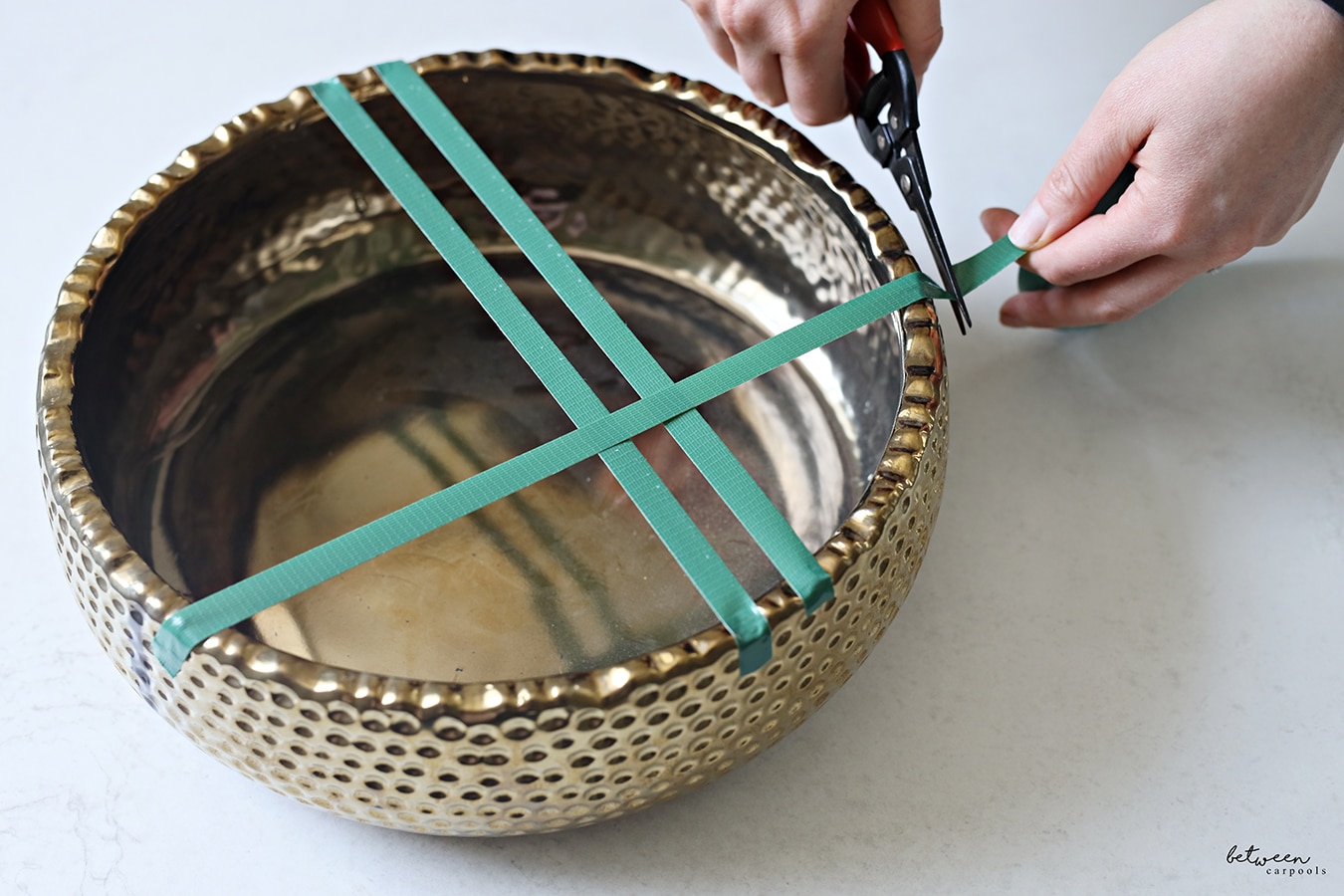 I really meant it when I said ANY bowl. A salad bowl, an ice bucket, a lucite cookie box. They will all work. Use the tape to create the grid that you want. Keep it close together, as needed, depending on the thickness of the flowers you're using. 
Remember to fill the vase with water, and start inserting your blooms.
The images will do the talking here: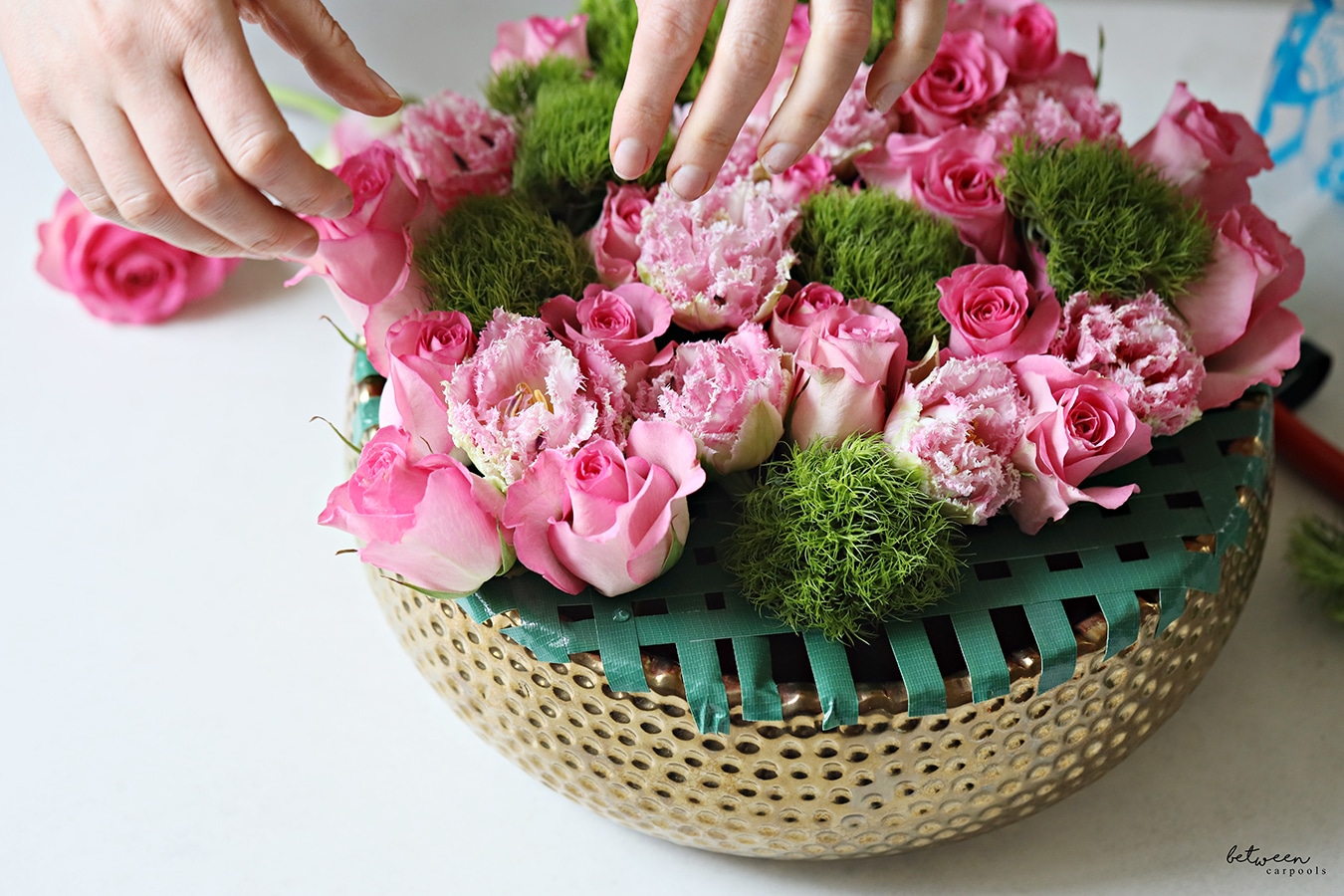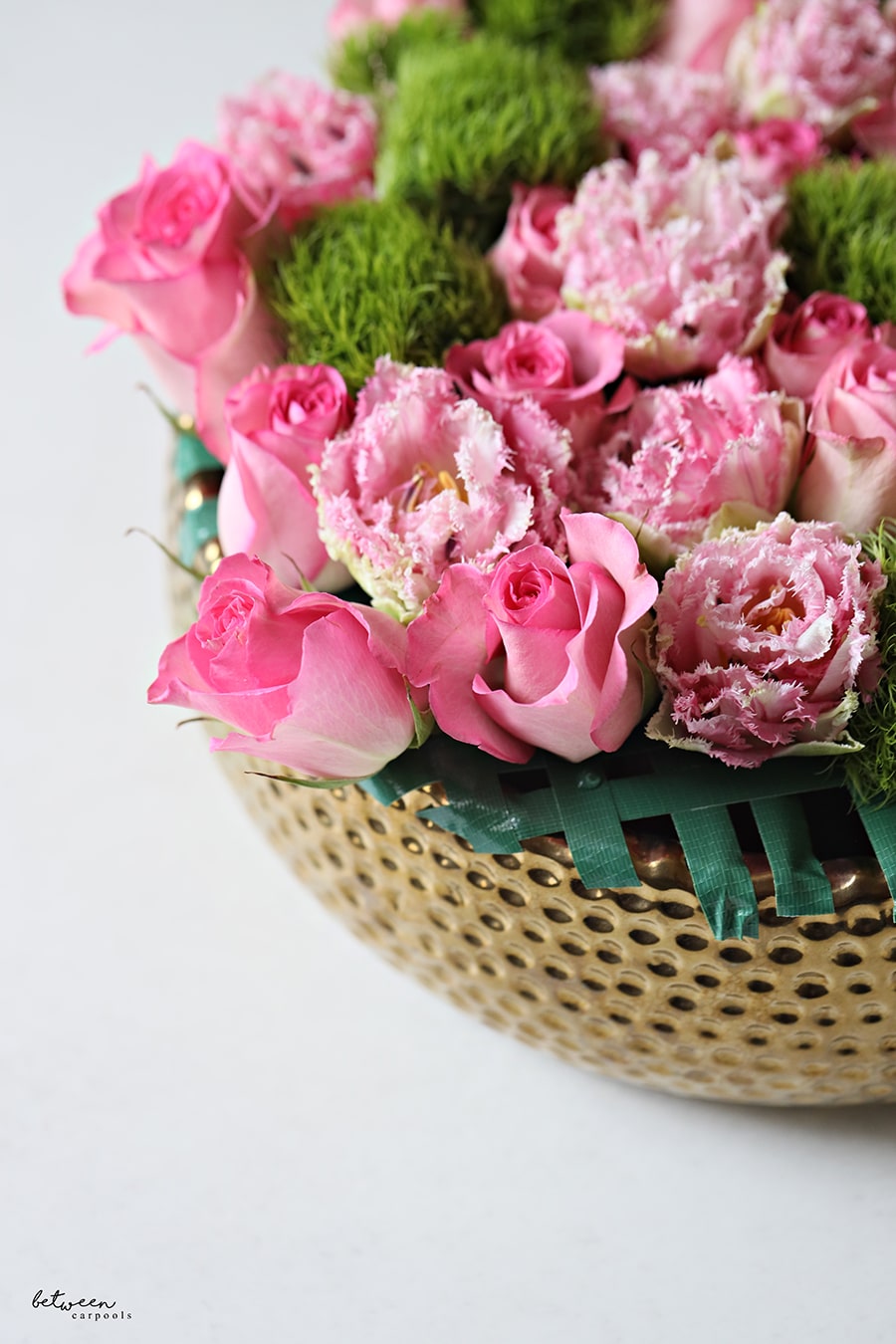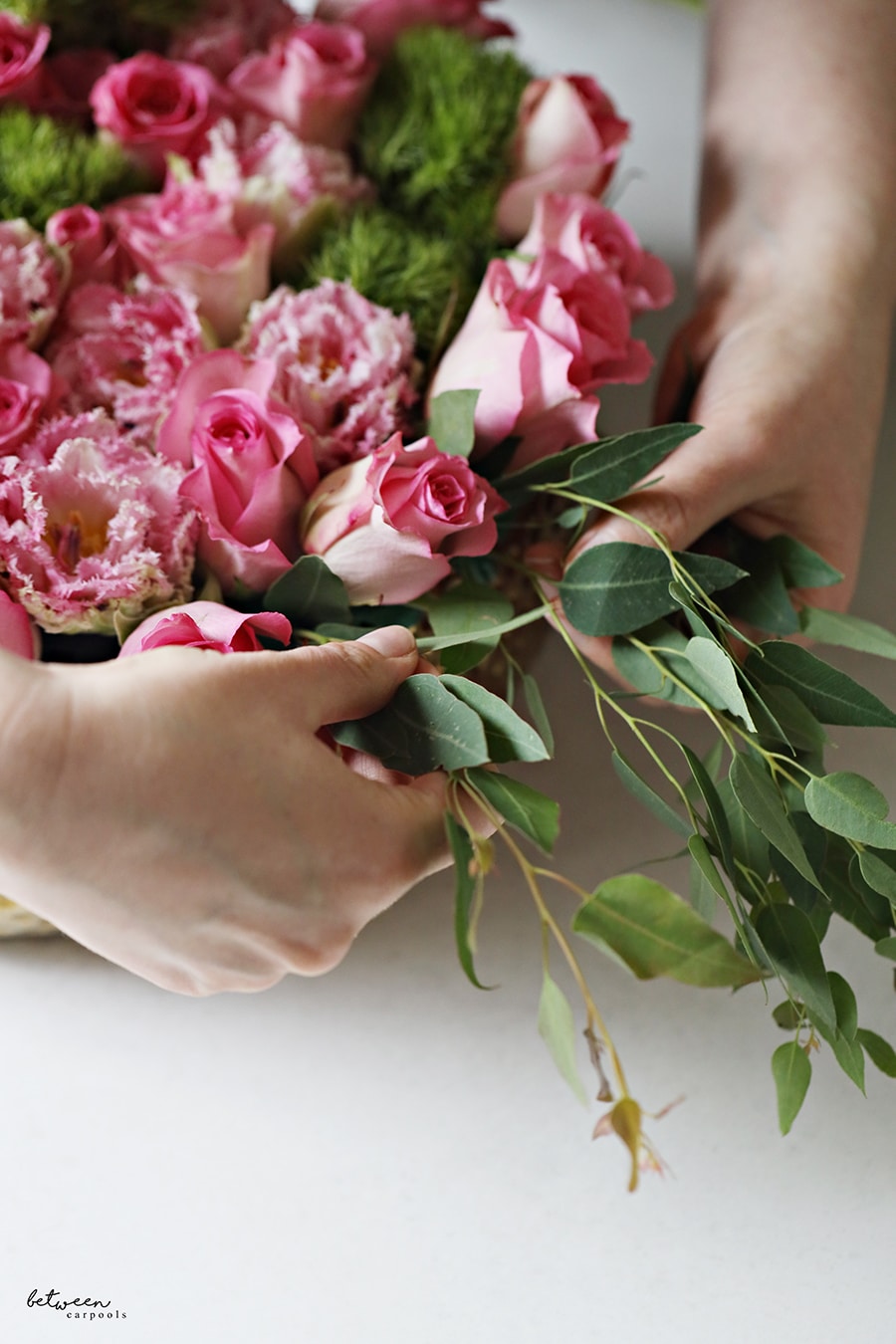 Finish off with some eucalyptus or any leafy branch on the edges to cover any tape that might be still visible.
This next method can also be used in tall vases to keep stems in place.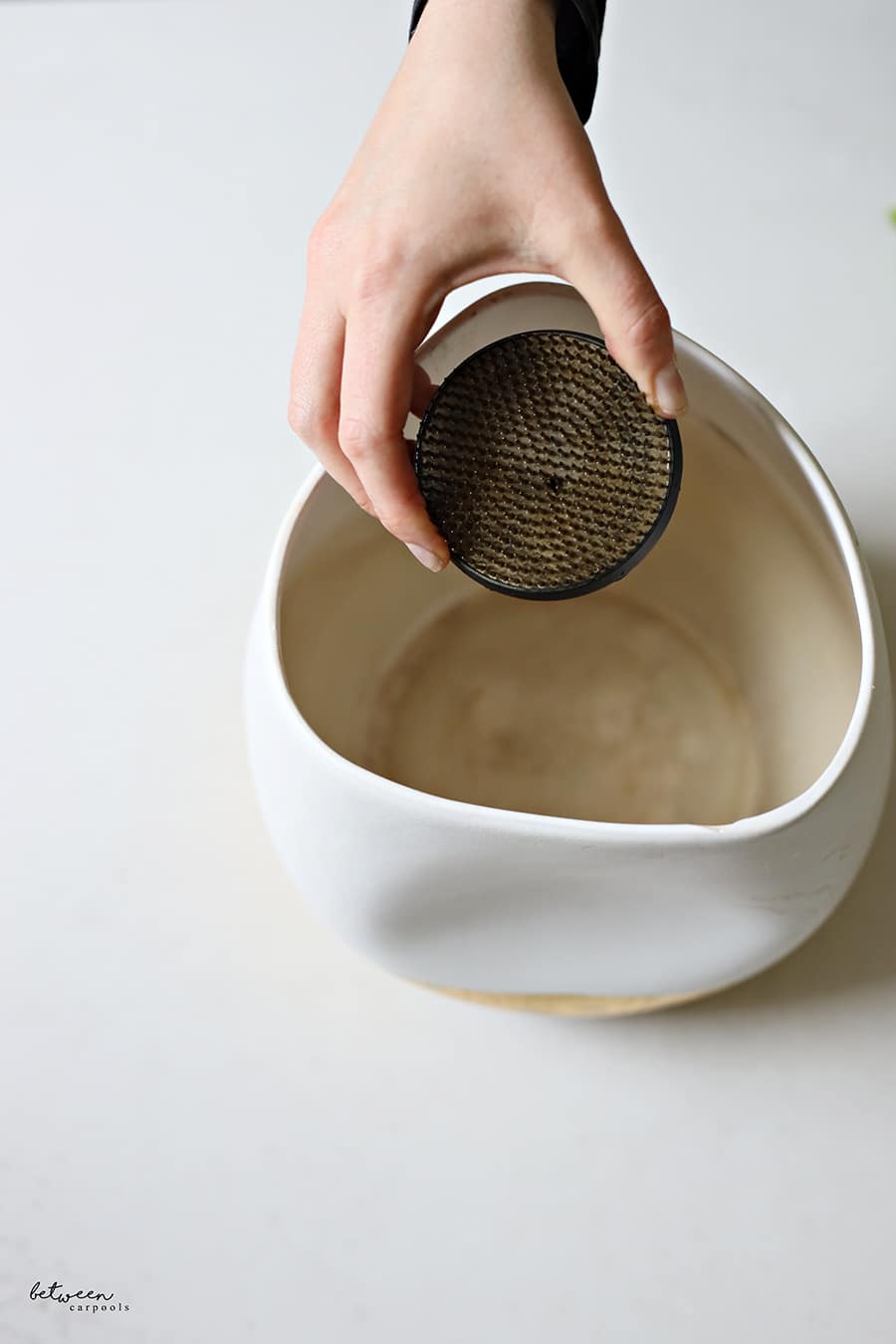 The flower frog is really useful when you find yourself with a vase that has a wider mouth and you want to use longer stems, yet you need something to anchor them.
Start by placing it at the bottom of the vase/bowl and fill with water.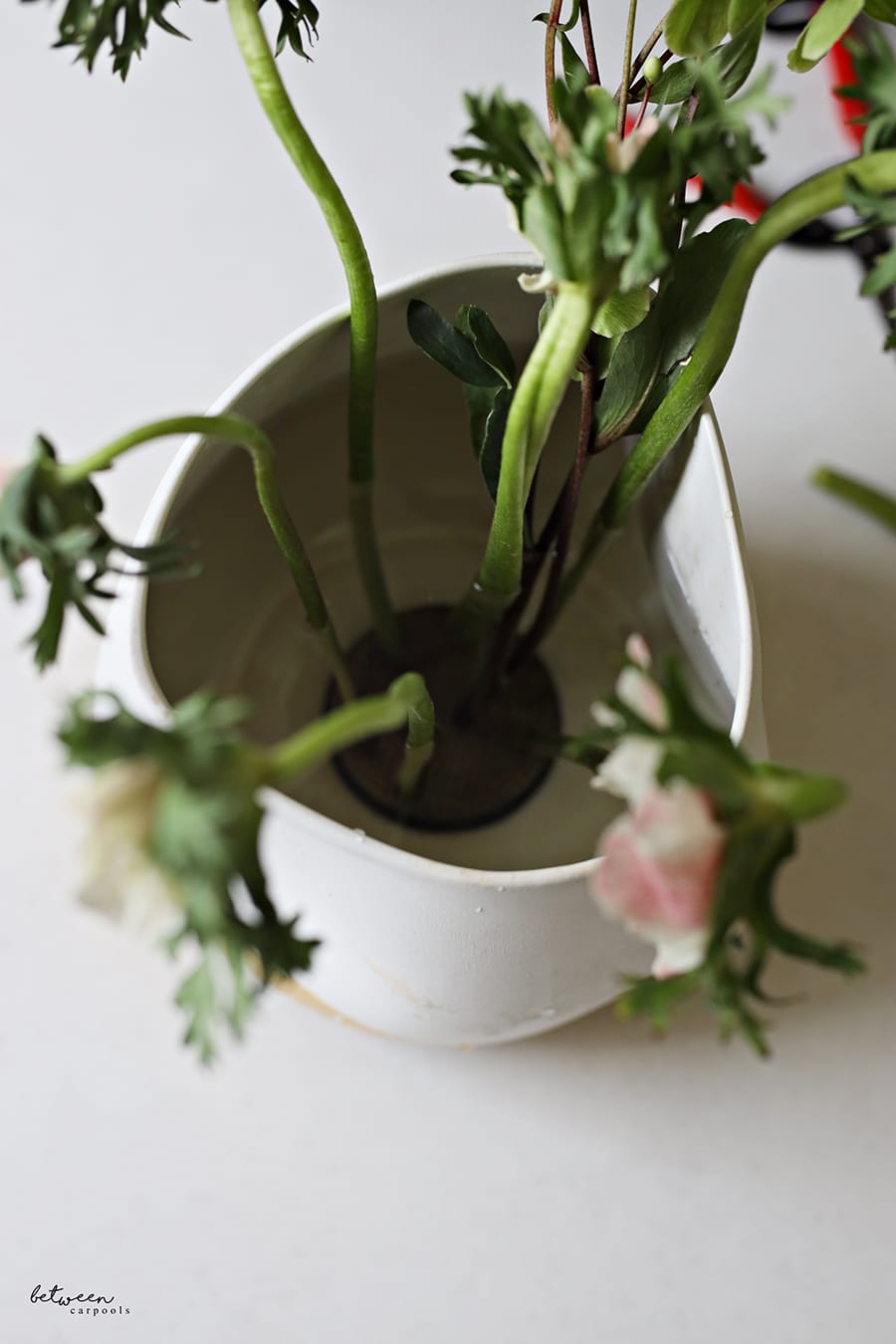 Press the flowers into the spikes of the frog, arranging them where you want them to be.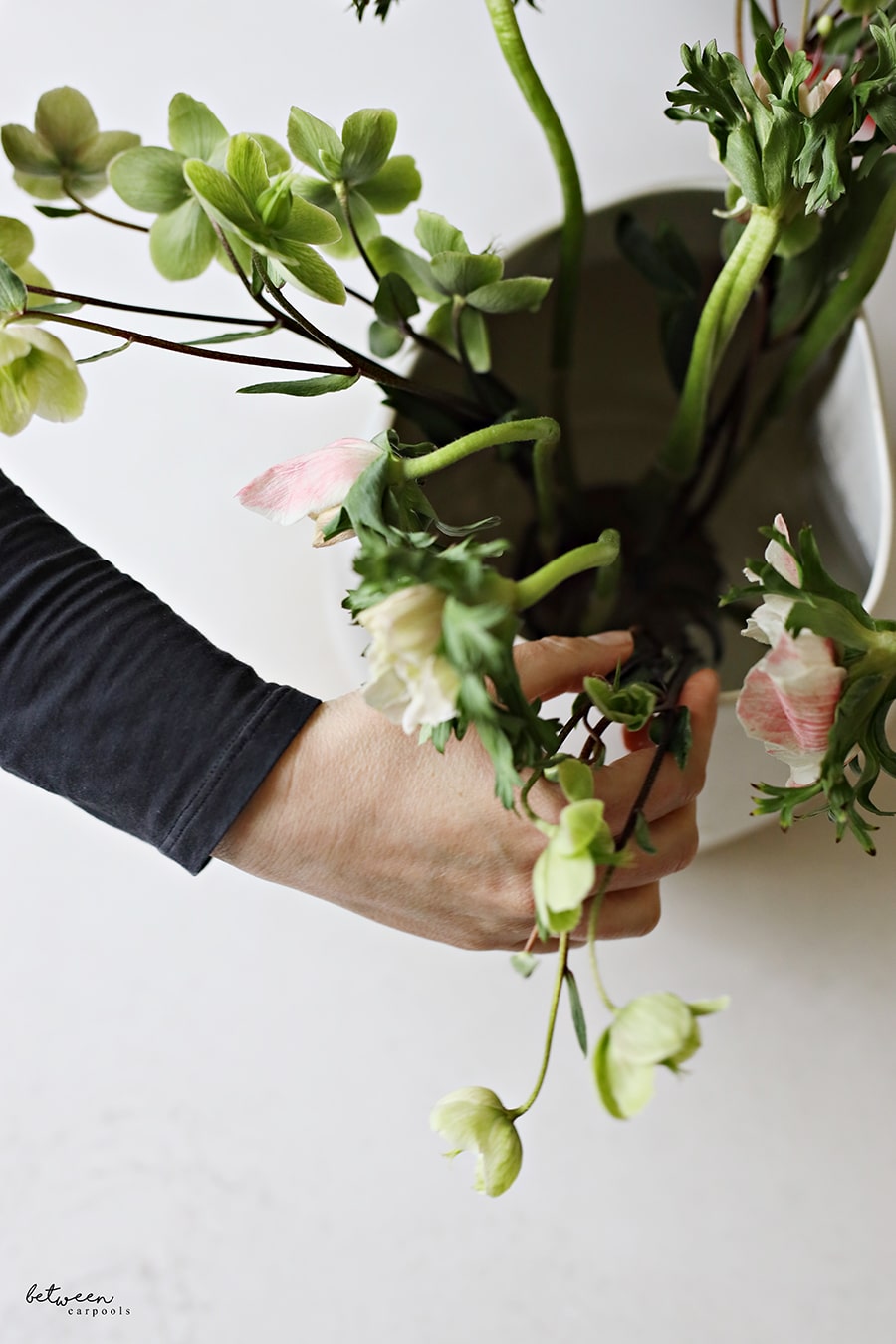 Once you have a few stems up and secured, you will be able to fill the space with other flowers, even if not securing them into the spikes. The other stems will hold them in place.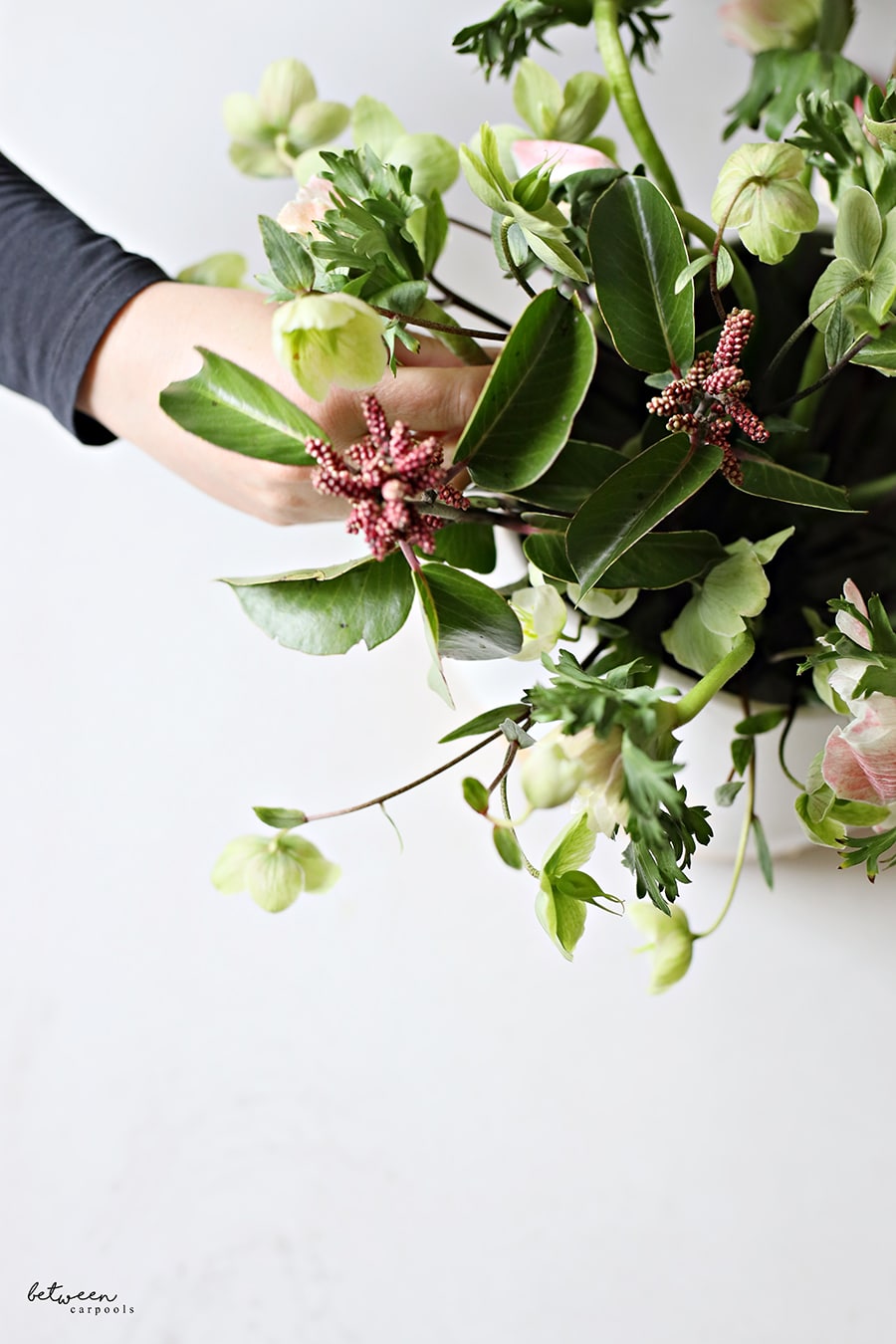 Continue filling the vase, turning it as you go, making sure you are distributing the flowers evenly all around. I like to use "softer" flowers for this arrangement, like anemones, ranunculus, and anything leafy and delicate looking. Let the flowers do their own thing and let them fall organically. 
Play around with it and have fun!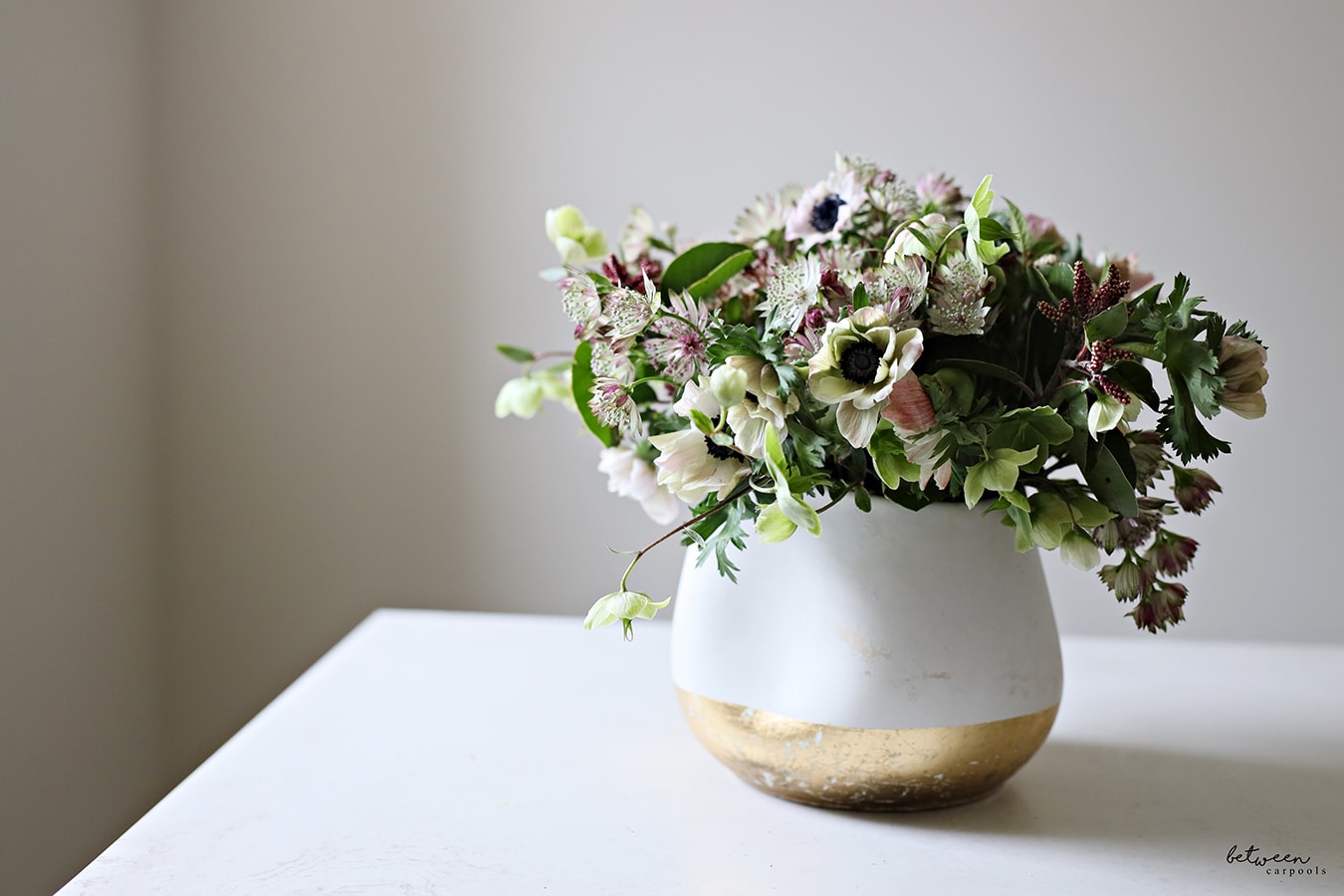 Remember to add water to your arrangements. Flowers drink!