We've got the perfect way to serve the simanim and a beautiful simanim card download!
New edited version for 2021!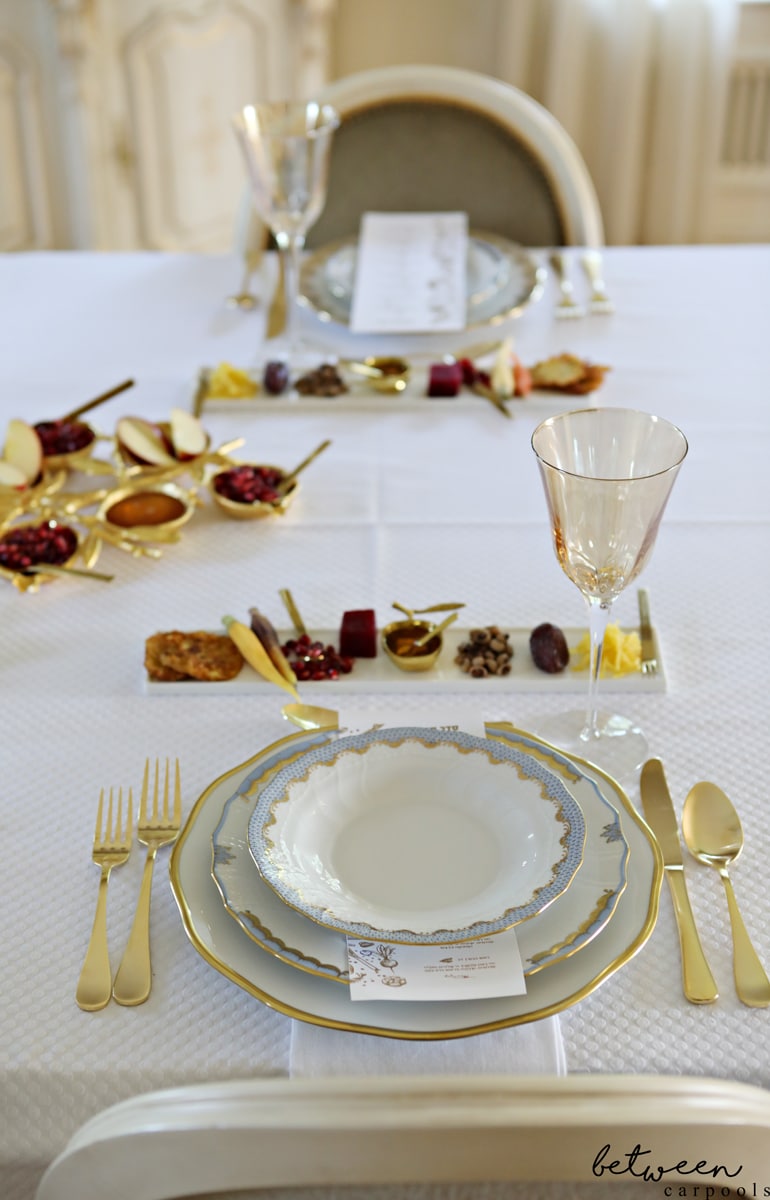 There's a lot of things we love about this Rosh Hashanah table. First…those perfectly portioned simanim. No more passing around the bowls and checking if everyone received a portion/piece. Plus…don't the simanim, when served this way, make the table so pretty?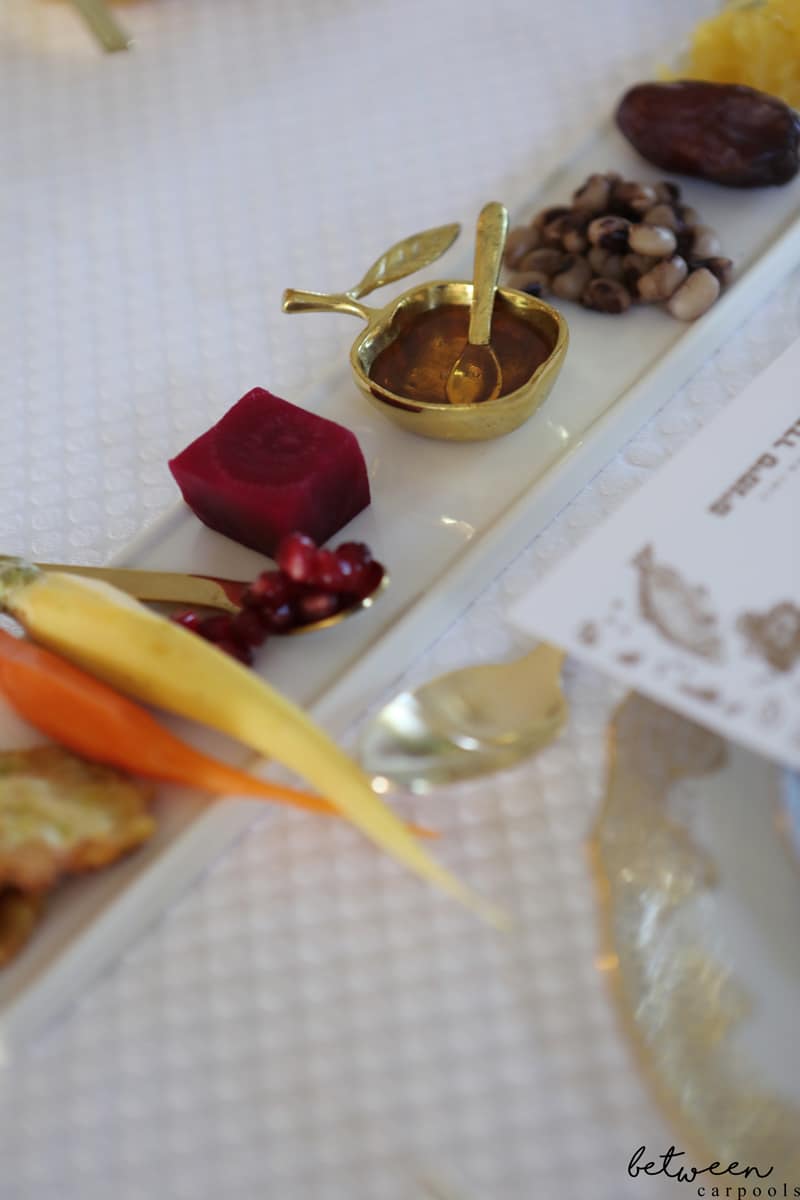 (And yes, those most adorable ever apple-shaped personal honey dishes from Set Your Table totally help). See below for the sources of all the dishes used in this tablescape.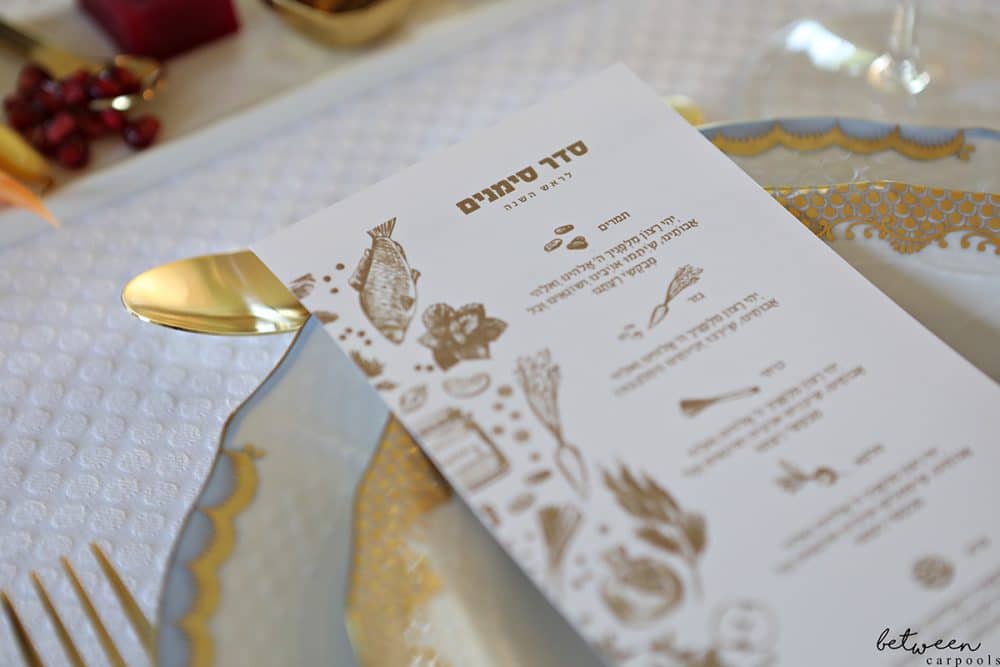 Next, what about when it's time to say the "Yehi Ratzons" for the simanim. Don't you wish you had a card for each person, rather than passing around the machzorim?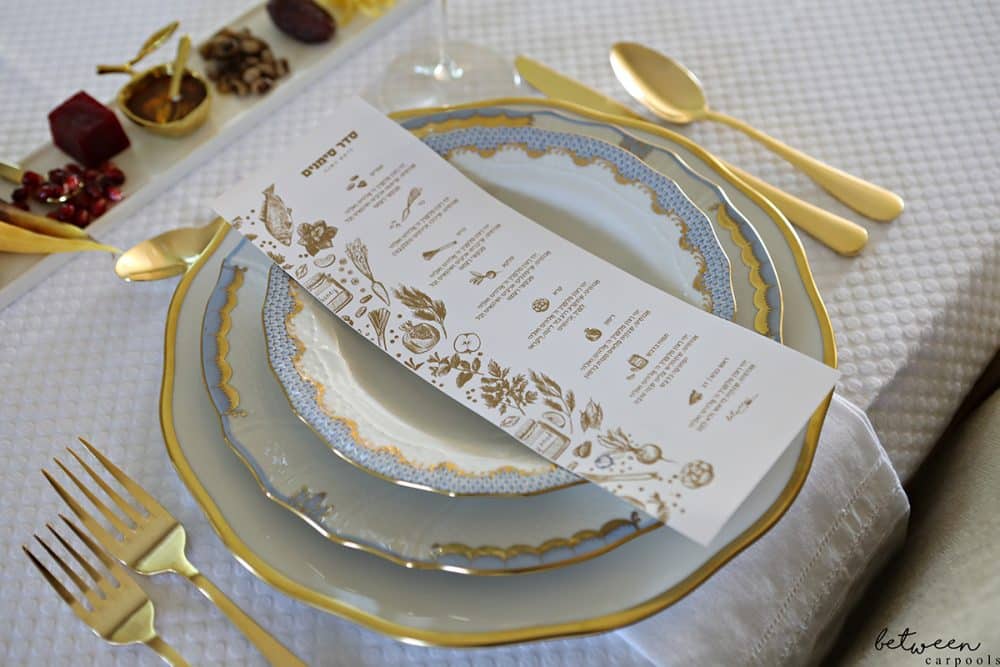 Now, you do, with this free (and gorgeoussssss) simanim menu card from Between Carpools!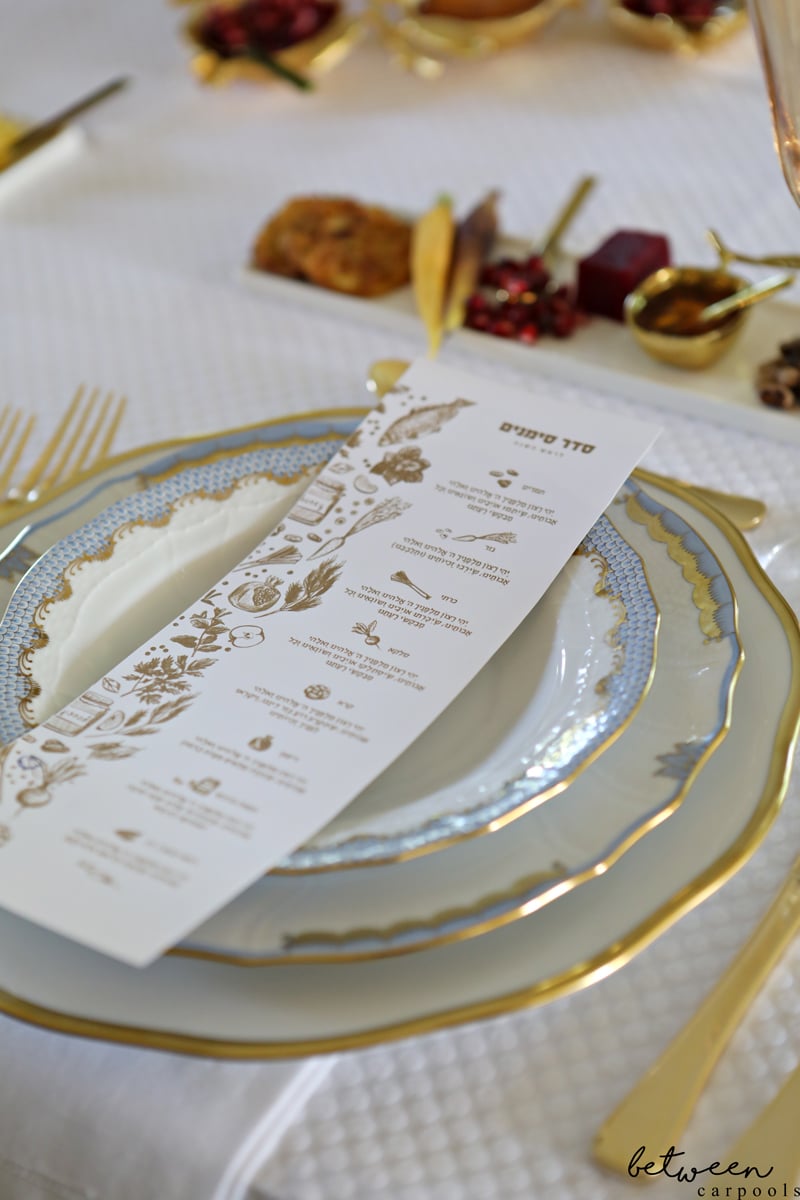 Download the FREE, Updated Simanim Cards:
Click here to download the Ashkenazic Version
Click here to download the Sephardic Version
English Translated Version here.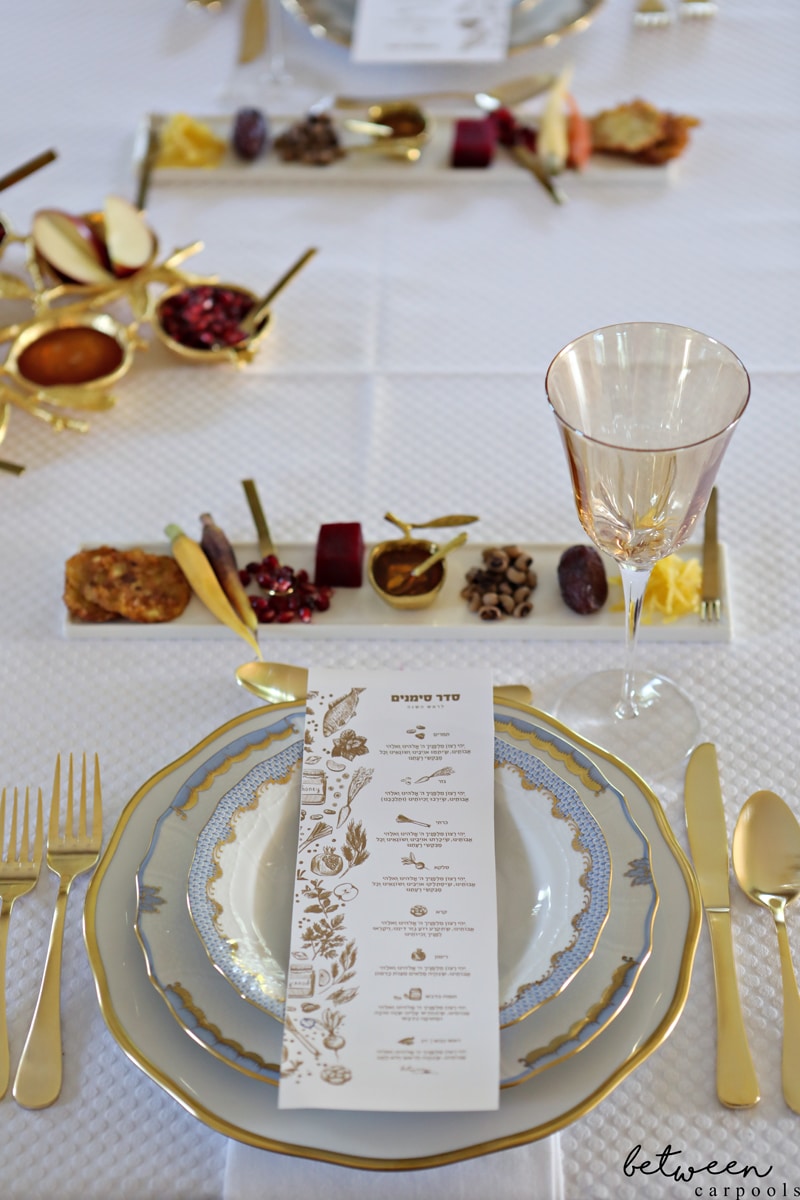 Note that every family has different customs, so not all the simanim represented here may be relevant to you. (You may use others that we haven't included.)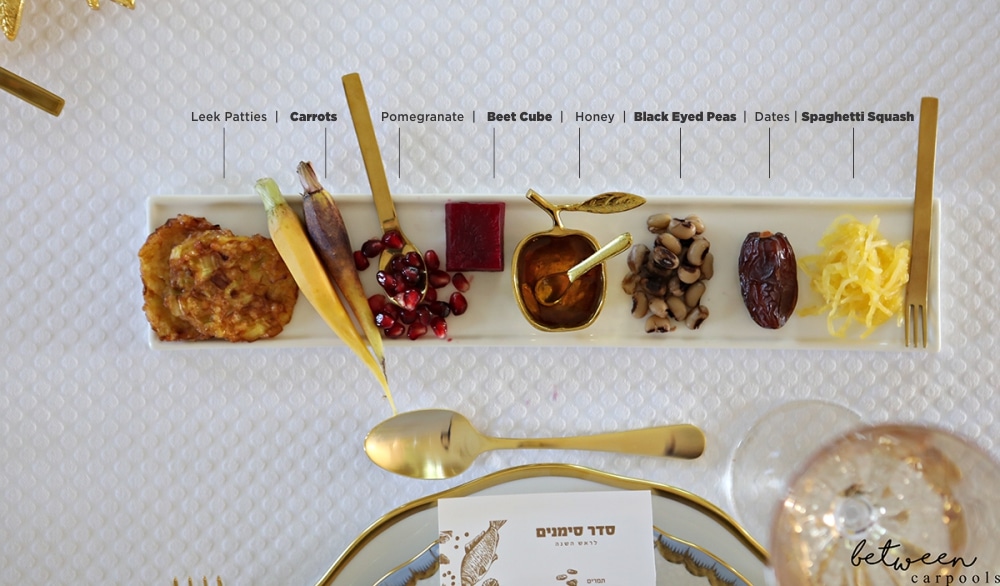 Leek Patties
Author:
Originally from Fresh and Easy Kosher Cooking
Ingredients
3 large leeks (or 4 small ones white & green parts only)
water, as needed
2 tablespoons oil
3-4 eggs
1 tablespoon bread crumbs or matzah meal
salt, to taste
1 pinch sugar
oil for frying
Instructions
Cut off the dark green part off the leeks and discard. Slice the leeks in half lengthwise and wash thoroughly. Cut the leek into strips and dice.
Place leeks into a pot with enough water to cover. Add oil and bring to a boil.
Drain very, very well, pressing out excess water.
Add eggs, crumbs, salt, and sugar. Form the batter into patties.
Pour a thin layer of oil into a skillet over medium heat and bring to a frying temperature. Slip patties into hot oil and fry until browned on one side. Flip patties and brown the other side.
Serve at room temperature or cold.
Notes
This is, surprisingly, a kids favorite. Similar to a latke, this also tastes good at room temperature.
Roasted Beet Cubes;
Author:
Originally from Our Table
Instructions
Preheat oven to 375°F. Wrap however many  beets you might need in heavy-duty aluminum foil. Place beets into a baking pan; roast for about 1 hour. Beets are ready when they can be pierced with a fork. Let cool. (You can do this step ahead of time. Roasted beets will stay fresh, refrigerated, for 3–4 days.) Unwrap beets. Peel and cut into large cubes.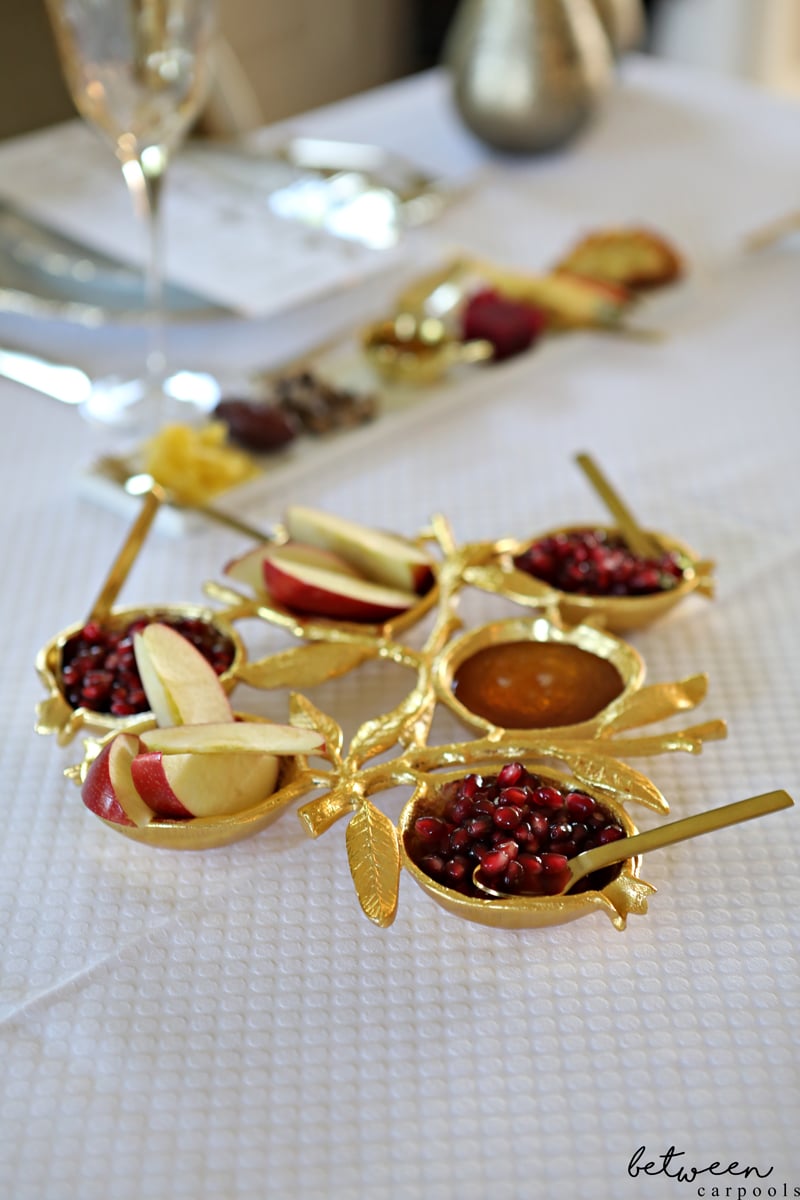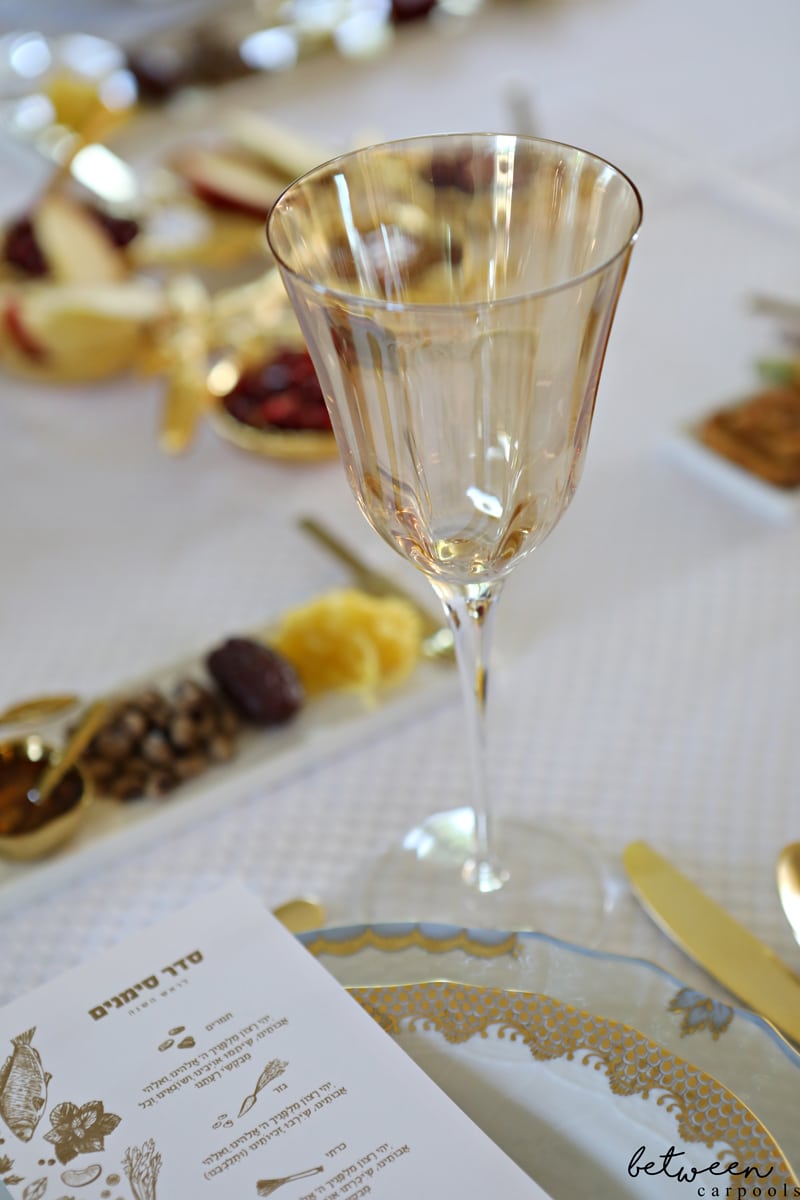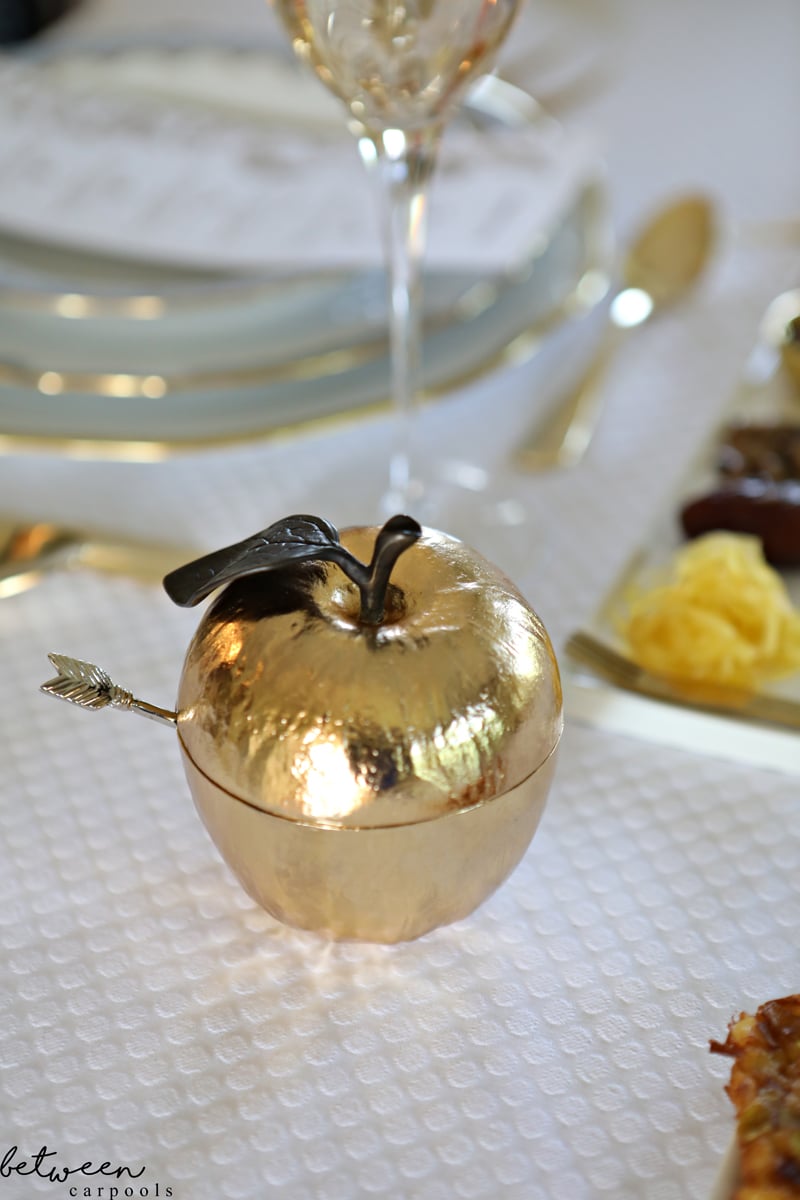 Sources:
This post is sponsored by Set Your Table, Lakewood NJ; 732-987-5569. Follow them on instagram @setyourtablenj