Looking to add something delicious to the Shabbos table without more work? Hello, tomato.
If you're looking to add another dip to your Shabbos repertoire, but aren't really looking for more work, this tomato dip might be your answer.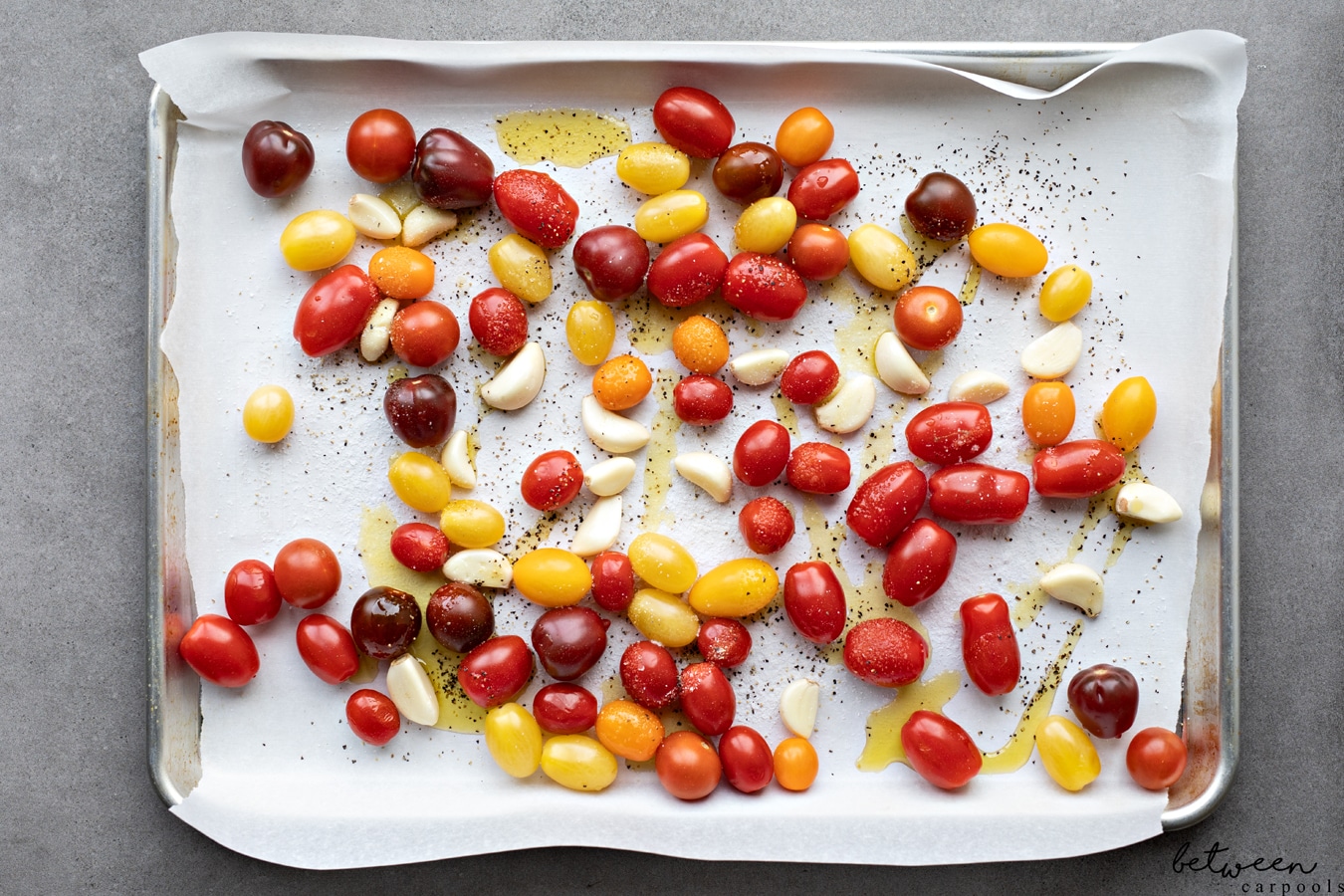 One week, after shopping miscommunications and poor menu planning, I was left with a whole lot of grape tomatoes at the end of the week. I needed to do something more than toss a few in a salad to avoid wasting them. And this dip was the result of that improvisation.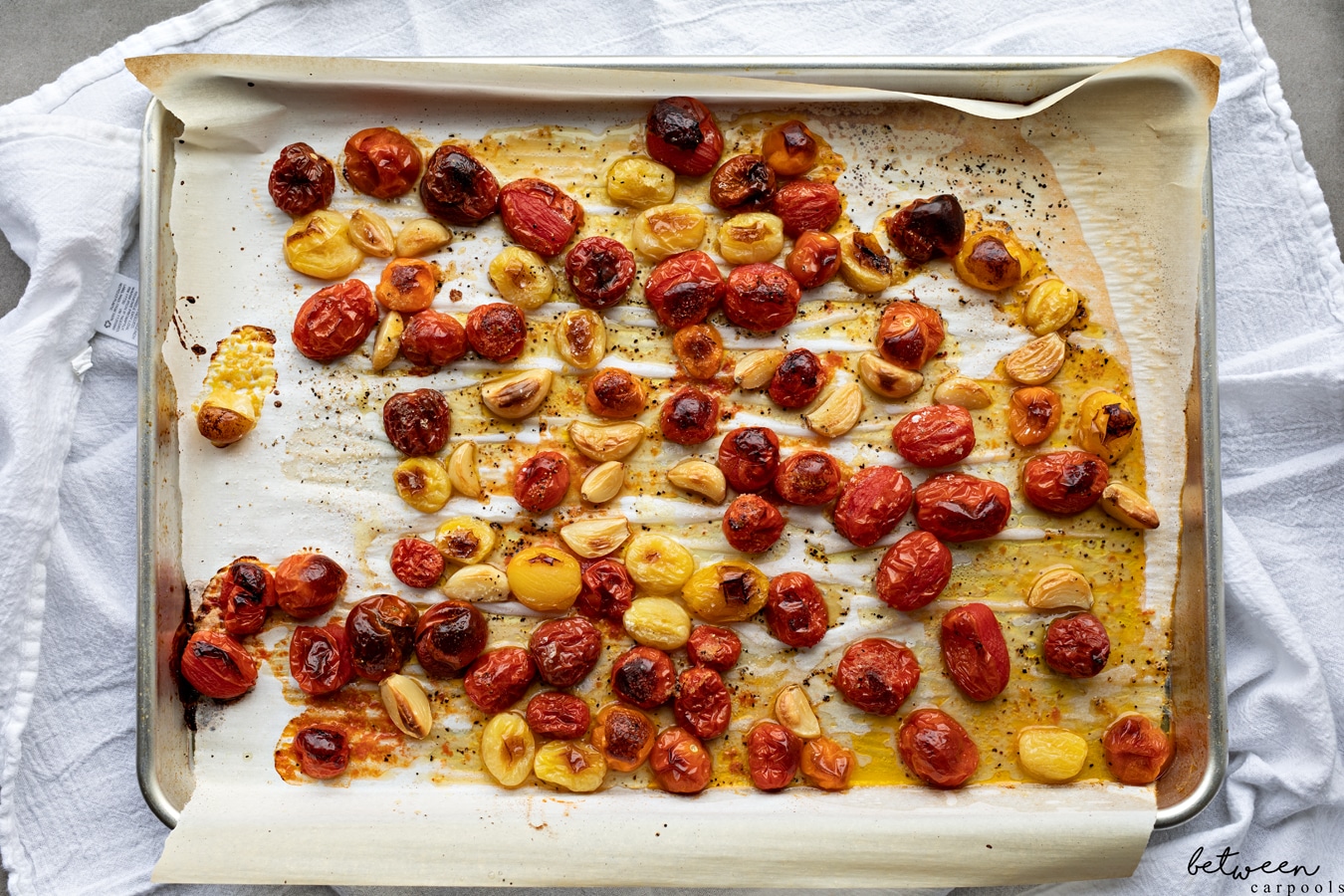 Roasted Tomato Dip
Ingredients
2 pints grape tomatoes
15-25 cloves garlic, to your taste
¼ cup extra virgin olive oil
1 tablespoon  Kosher salt
Black pepper, to taste
1-2 jalapeno peppers, halved, optional
Instructions
Preheat oven to 400F.
Toss tomatoes and garlic cloves with olive oil, kosher salt and pepper.  If you prefer your dips spicy, add a jalapeño or two to the roasting pan.
Roast until there's a bit of char - about 30 minutes. Let cool and blend. Adjust salt and pepper to taste.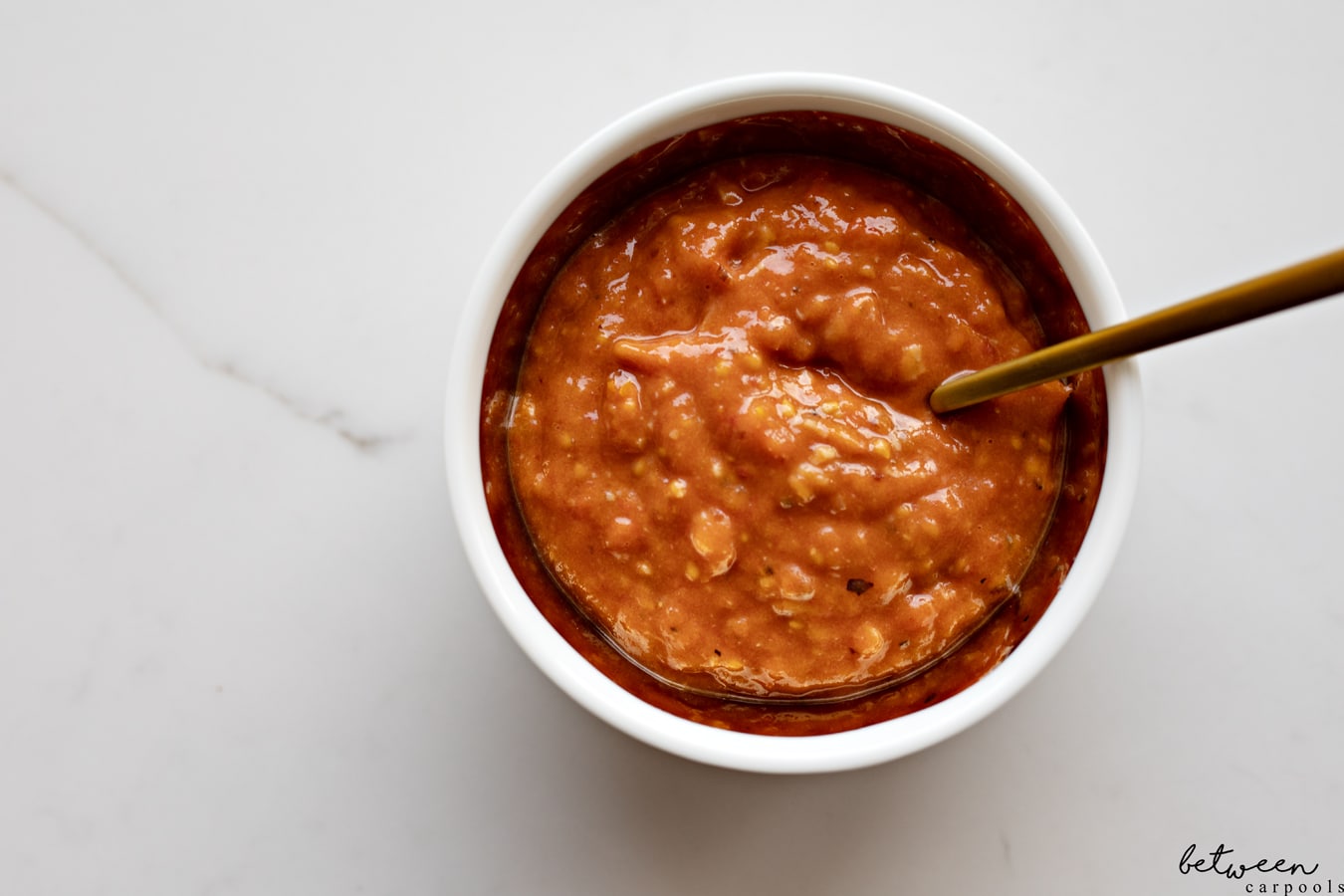 If your food processor is already out (and if you buy your garlic cloves already peeled like I do), this dip will add approximately 2-3 minutes to your Shabbos prep routine. I call that a win!