Just make a dressing and throw the components into your picnic bag, and you're ready to go.
There's not that much that's different between this Caesar salad, first featured in this Picnic post, and your standard one, but some small changes make it feel all the more special.
First, start with high quality lettuce. Although Caesar is traditionally made using Romaine, a spring mix or high quality greens like Verdini's Summer Crisp also make a great base for your salad.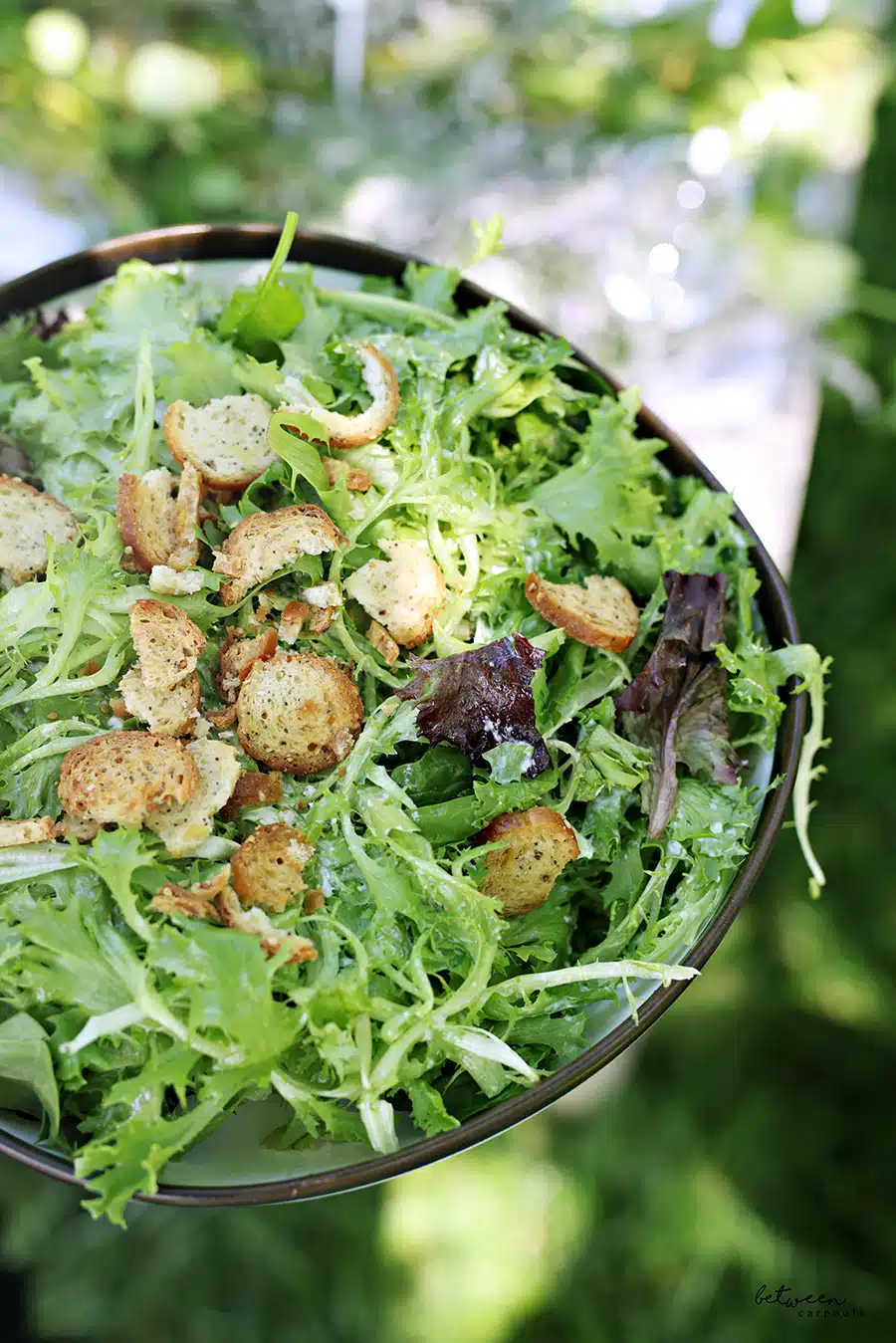 Next up is the twist. I used garlic bagel chips instead of croutons. That's all. They're store bought. You don't have to do any additional work, just change up the crunch element. 
The final key is a really great dressing. This dressing is an easier version of Caesar dressing that's made from scratch. It uses mayonnaise instead of oil and eggs, but it includes anchovies and that's what gives it the real Caesar flavor. Don't leave them out!

Shiffy's Caesar Dressing
Ingredients
½ cup mayonnaise (lite or regular, your preference)
3 oil-packed anchovies, chopped
1 garlic clove
1 tsp kosher salt
2 Tbsp. fresh lemon juice
½ tsp Dijon mustard
3 Tbsp. Parmesan cheese (omit if you want a pareve salad)
Instructions
Blend all ingredients together until smooth.
We used beautiful Luxe Party Round dishes in this picnic tablescape.
You can find them here
(
use code BCP15 for 15% off).
FOR EXCLUSIVE CONTENT AND A PEEK BEHIND THE SCENES, MAKE SURE TO JOIN OUR WHATSAPP STATUS HERE.