You've built up a nice collection but how are you storing all your fun pieces?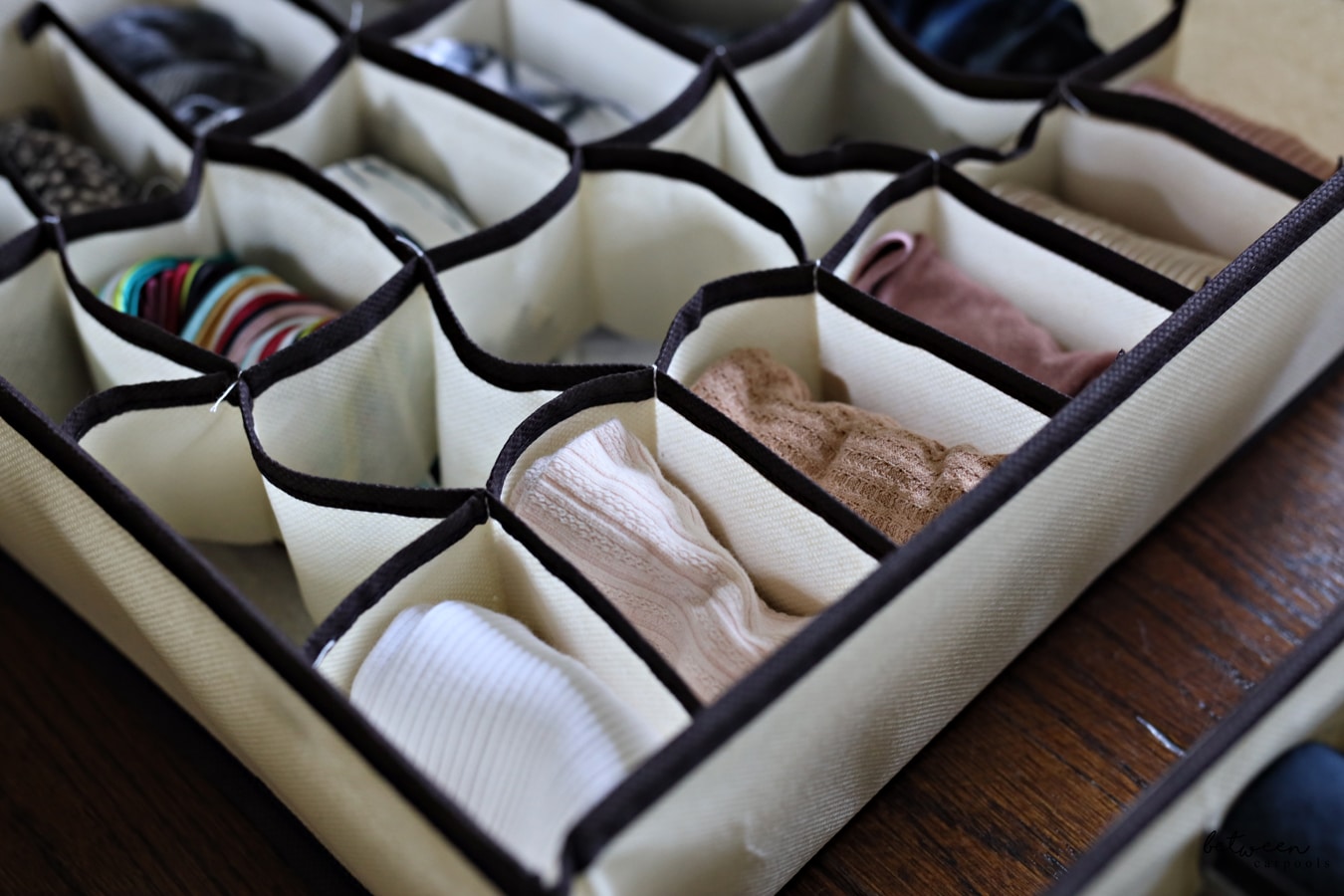 For some it's beanies, for others it's bands, and then there are the scarves. Let's not forget basic snoods and workout bandanas. Keeping your accessories organized and neat, while still being able to choose the right one at a glance, can be tricky. So we did the homework for you!
Since I'm the member of the team who uses all of the hair options listed above, I took on the job of finding the best system. The following two options worked best for me.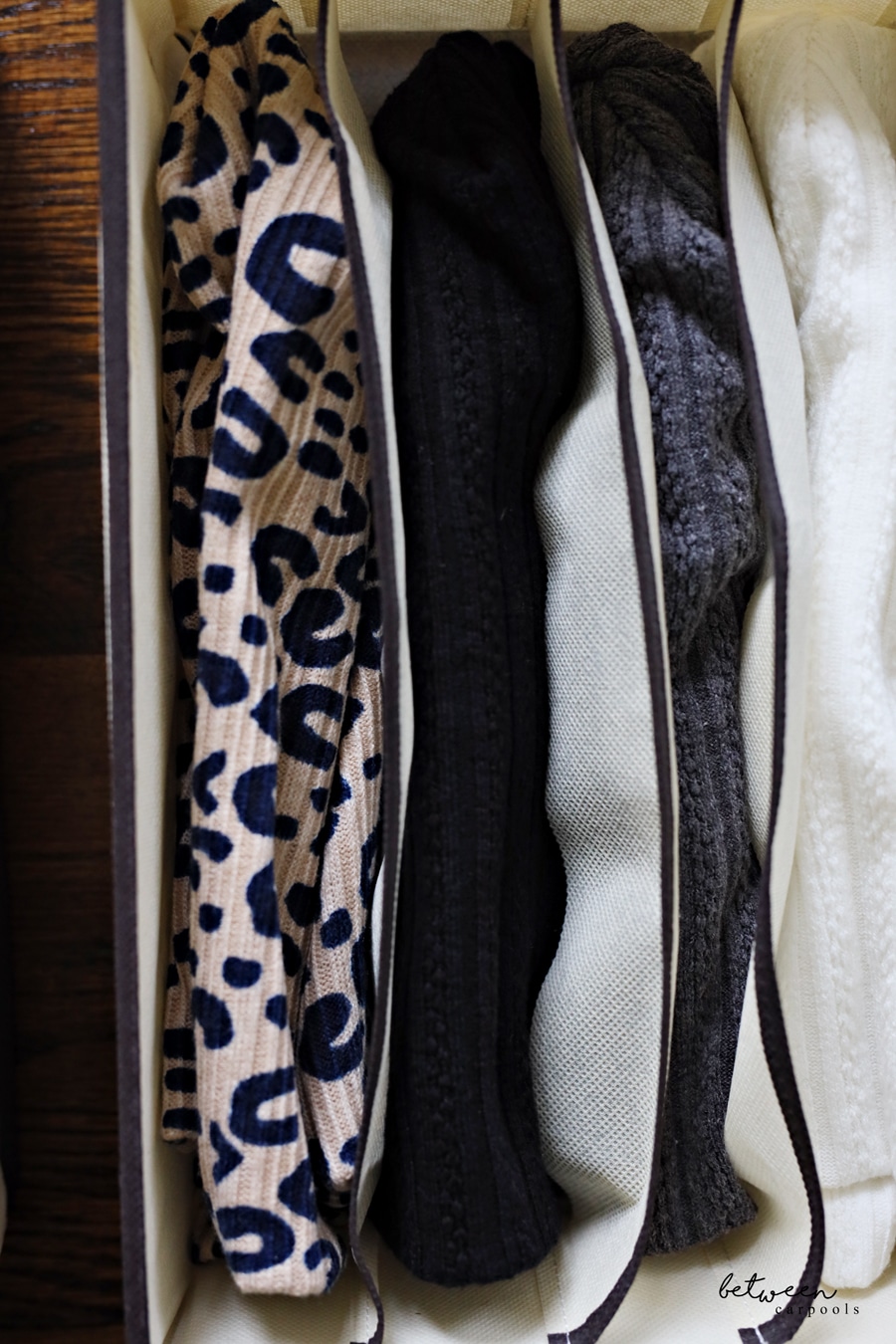 I have a shelf in my closet available for my collection, so I chose this set of soft organizing bins. 
They work equally well in a drawer if you have one. The set comes with four bins, but I only use three of them on the one shelf. One is for bands, another for beanies (works great for snoods, too) and one for scarves. The fourth bin can hold more bands or your workout bandanas. (I store those in the drawer that holds my workout clothes.) The key here is to just use what works for you. And the set is affordable enough to use just the bins you like – even if you need two sets to make the right configuration.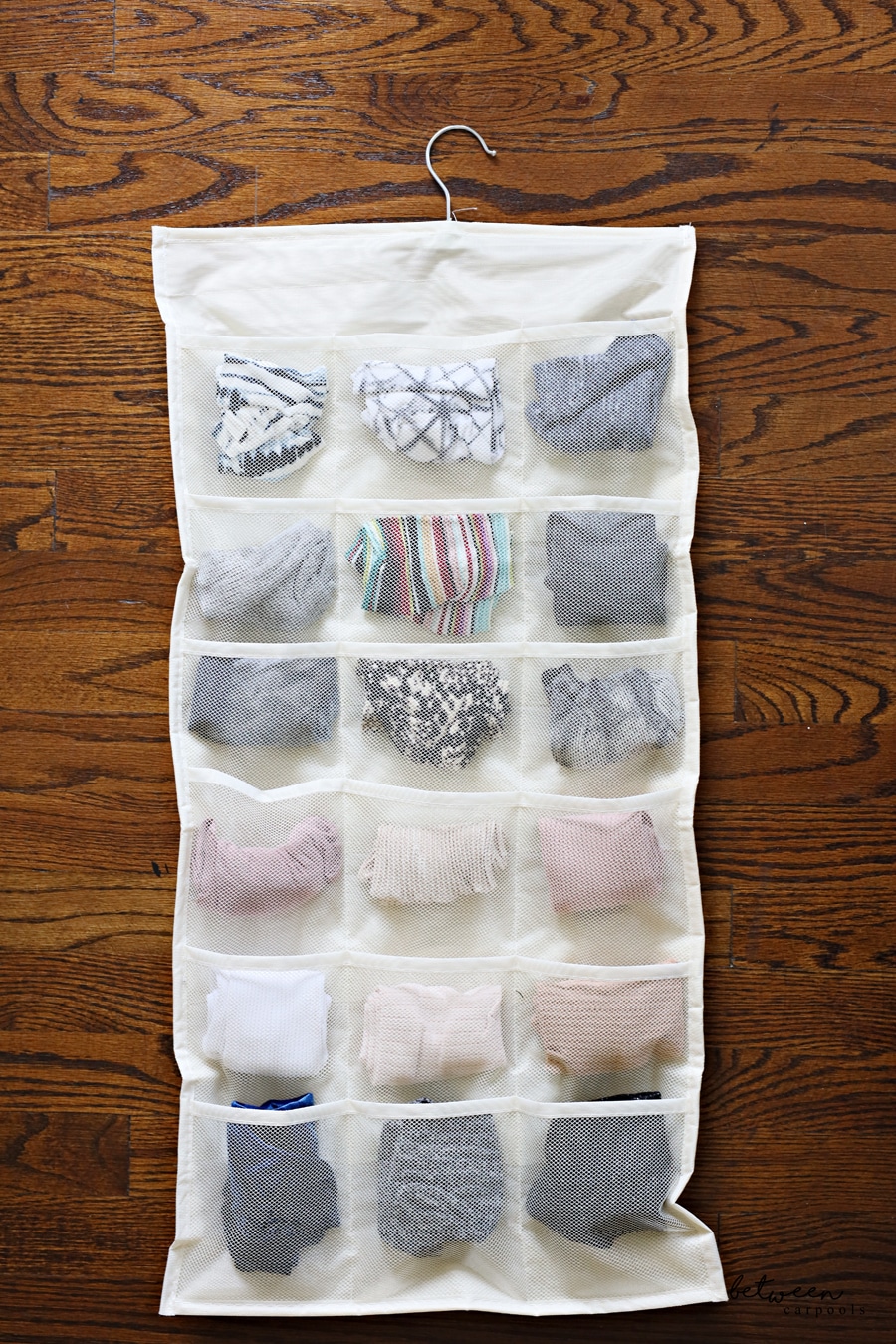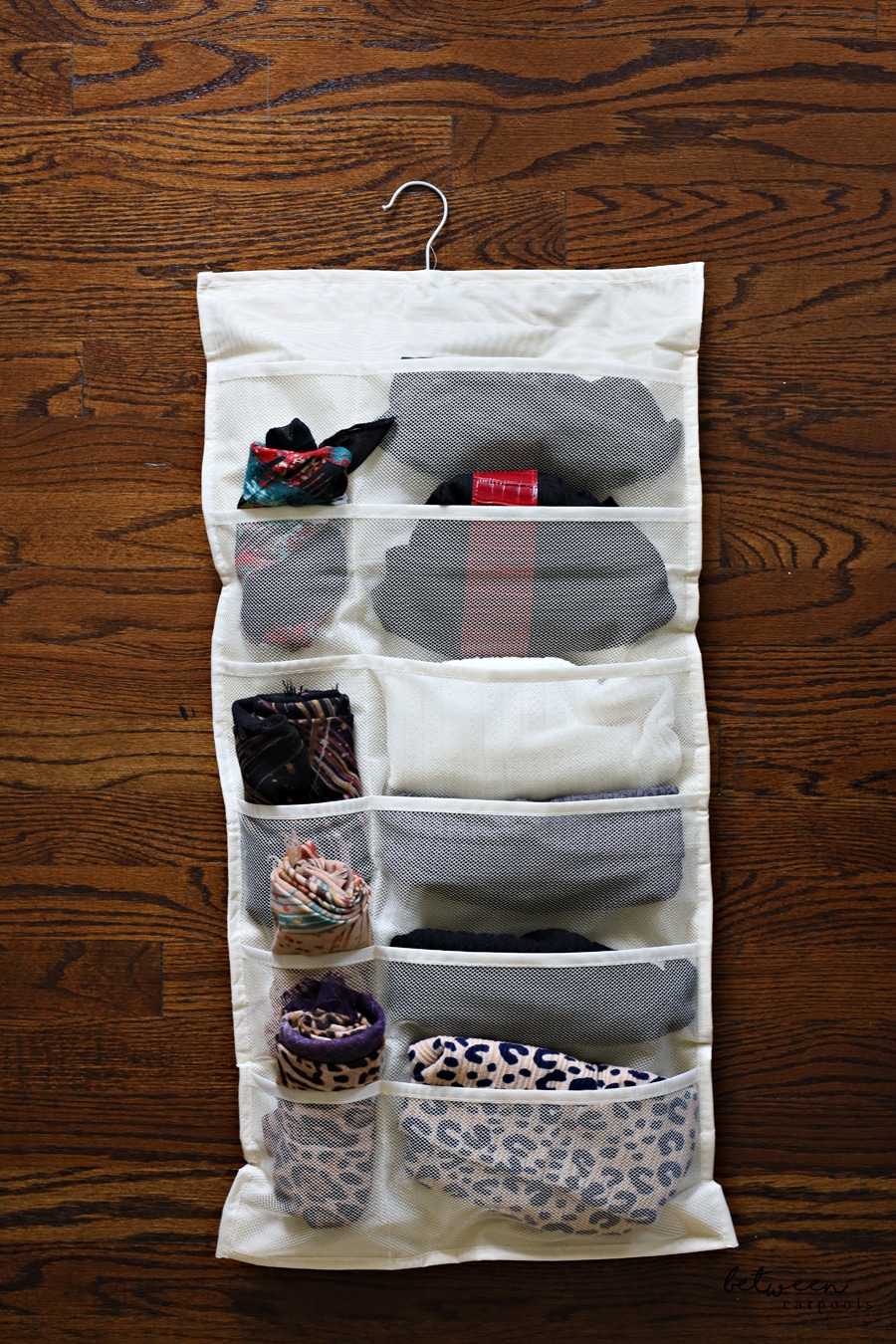 If you don't have a drawer or shelf to use, get a hanging organizer or two depending on the size of your collection!
One side holds bands or bandanas and the other has bigger pockets that fit scarves, beanies or snoods. Again, just play around with the configuration that works for you.
Now, let's backtrack to storing your scarves. I took pictures of my favorite method of folding the scarves. I like to start with the basic folded triangle so it's ready to put on in seconds. That initial fold is what takes longest when putting on a scarf.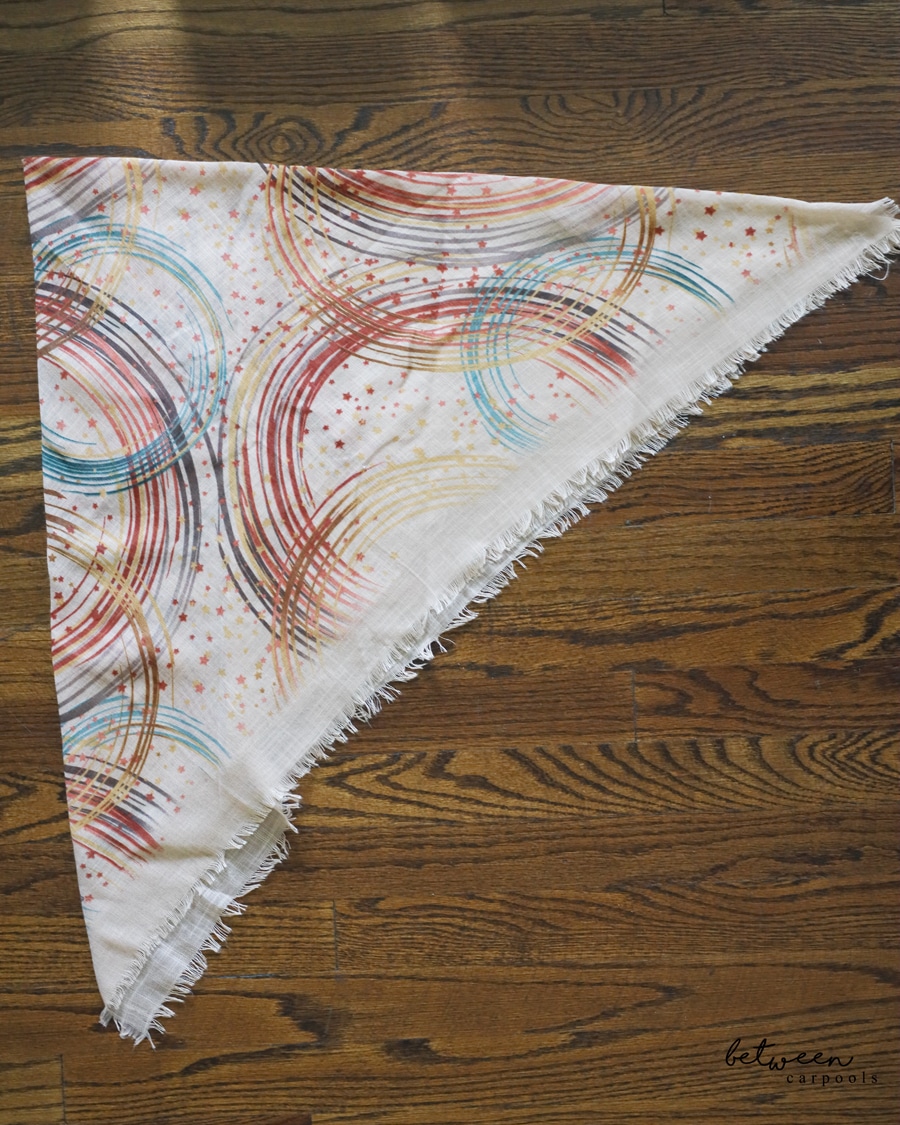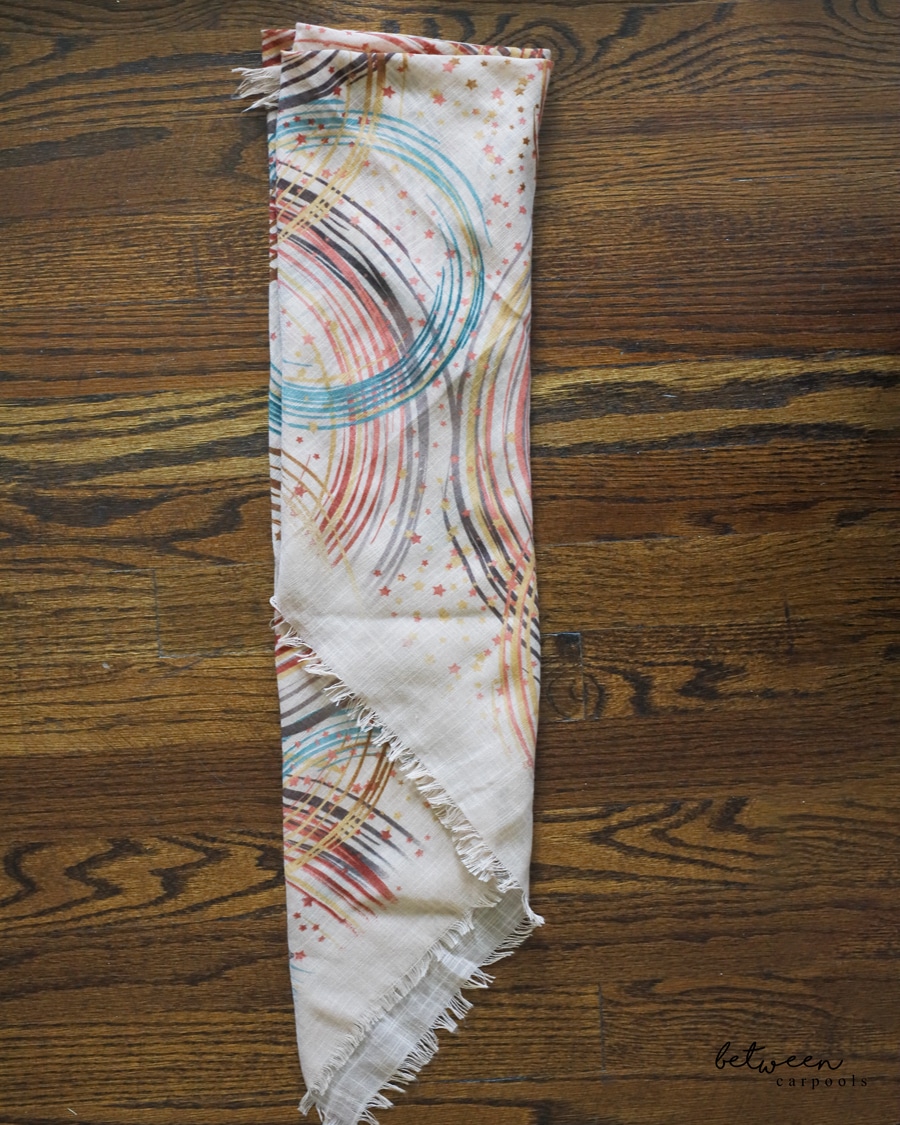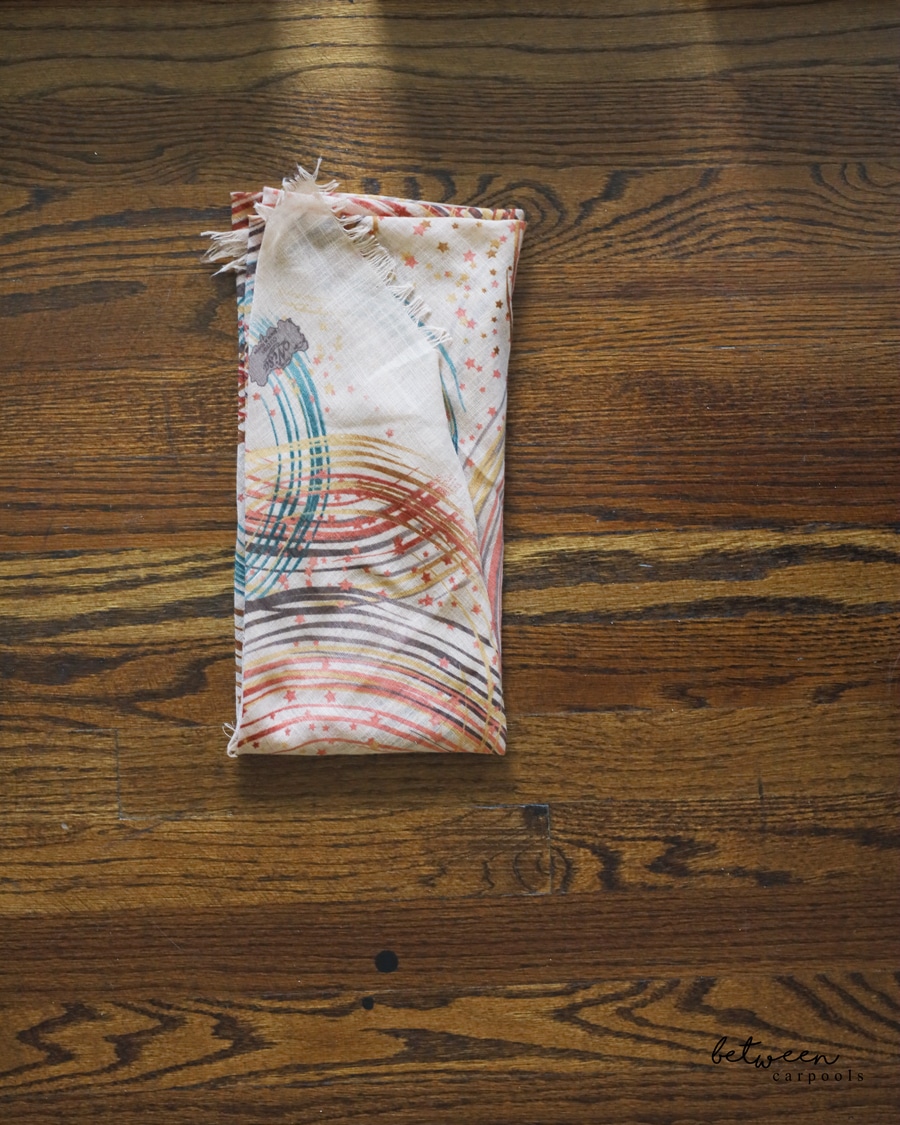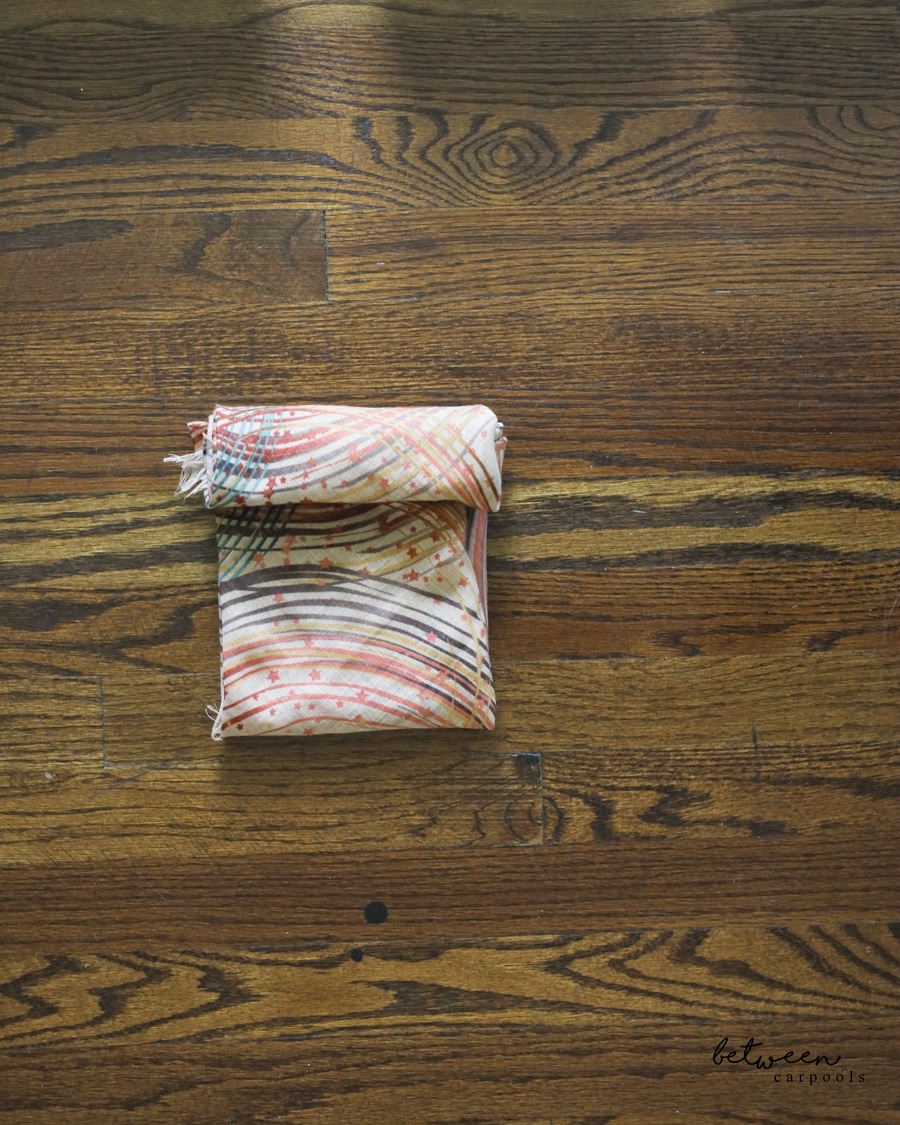 Now fold your triangle in half again. Fold it back in on itself, twice. Then fold up the pointed tail. And starting from the side that has the tail, roll up the scarf. Now it's ready to go in a bin or organizer pocket. Tada!