If you choose beautiful canisters that match the style of your kitchen, you can hide practical items in plain sight without a cluttered feeling.
Recently, in our behind-the-scenes stories on social media, I shared an image of the canisters I keep on my counters. They've been there for years and I hadn't thought much of them, but many of the people watching that story wanted to know more about them.
I'm not a fan of clutter on my counters. But with planning and careful choosing, practical items can become decor, rather than clutter. If there are items you like to keep close at hand for practical purposes, just make sure they look pretty at the same time!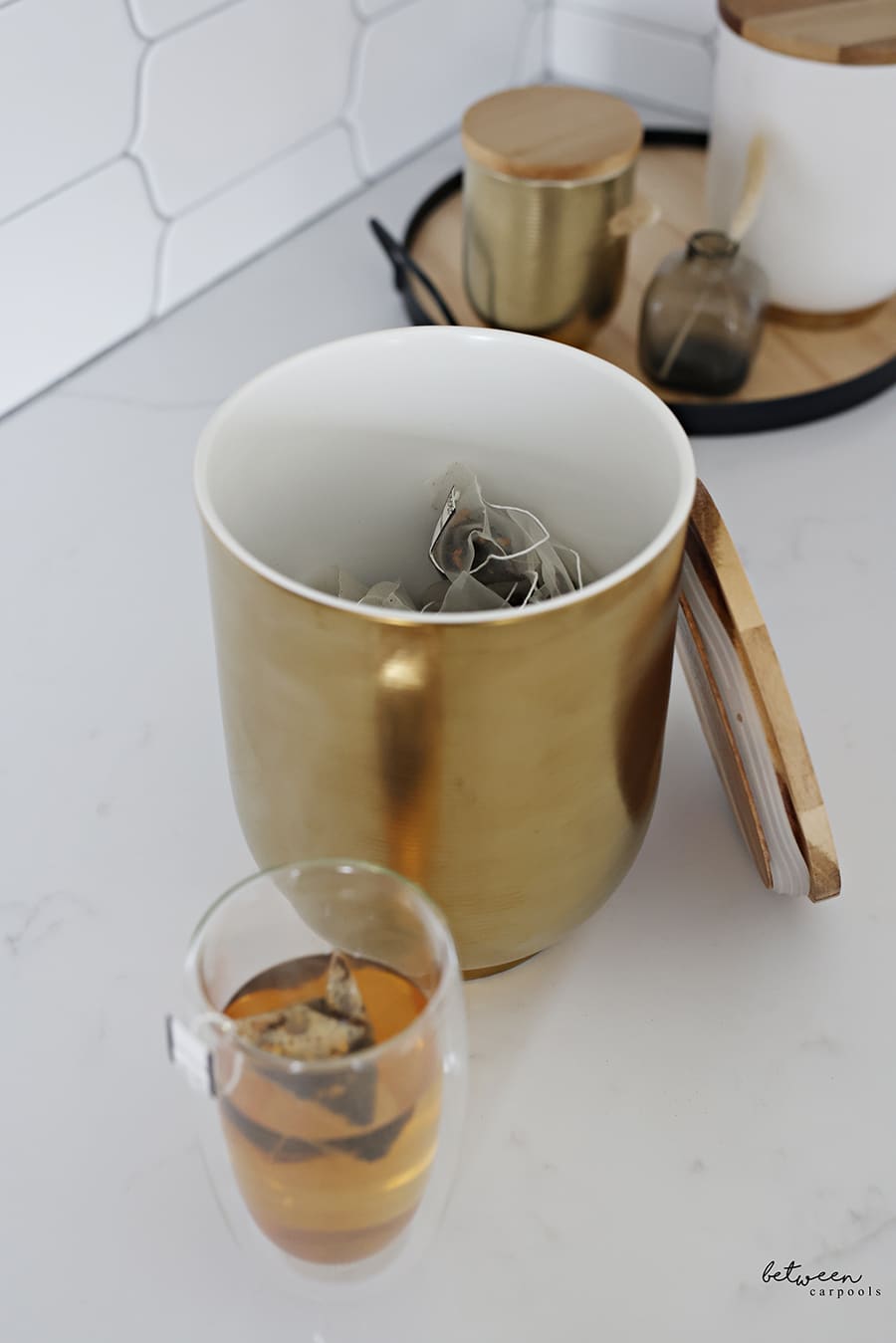 My canisters are kept on the dairy countertop and hold our favorite hot drinks. Tea bags or sachets that are not in sealed wrappers stay fresh longer in an airtight container. And hot cocoa powder is easier for the kids to reach (and not spill) when it's on the counter rather than in a cabinet. A pretty trio of canisters contained on a little tray keeps these things hidden in plain sight.
While these particular canisters are not available any more, we looked for some that could work with different style kitchens.