In Rochie's new book, "The Kids Book of Challah," there's so many challah-related recipes kids can make–on their own!
It's 6:18 pm on a Thursday evening. You're making yet another 5 or 6 lb batch of challah. (and let's be honest, some of those challahs from this big batch are probably going to end up in the deep, dark dungeon depths of the freezer.) The kids are everywhere except the kitchen (unless it's to walk in and kvetch that they're hungry or bored), and you're feeling guilty for giving the challah all your attention and ignoring the kids. Shabbos is supposed to be about the whole family, but sometimes it seems like it's an either/or proposition. Either I'm making Shabbos, or I'm with the kids. Often I've wished there was a way to get my kids excited about participating in Shabbos preparation, knowing full well that if they do, they'll; a) feel connected to Shabbos in a positive way, b) I'll be able to pass on my hard earned kitchen/Shabbos prep knowledge, and bonus, c) we'll probably have fun being in the kitchen together!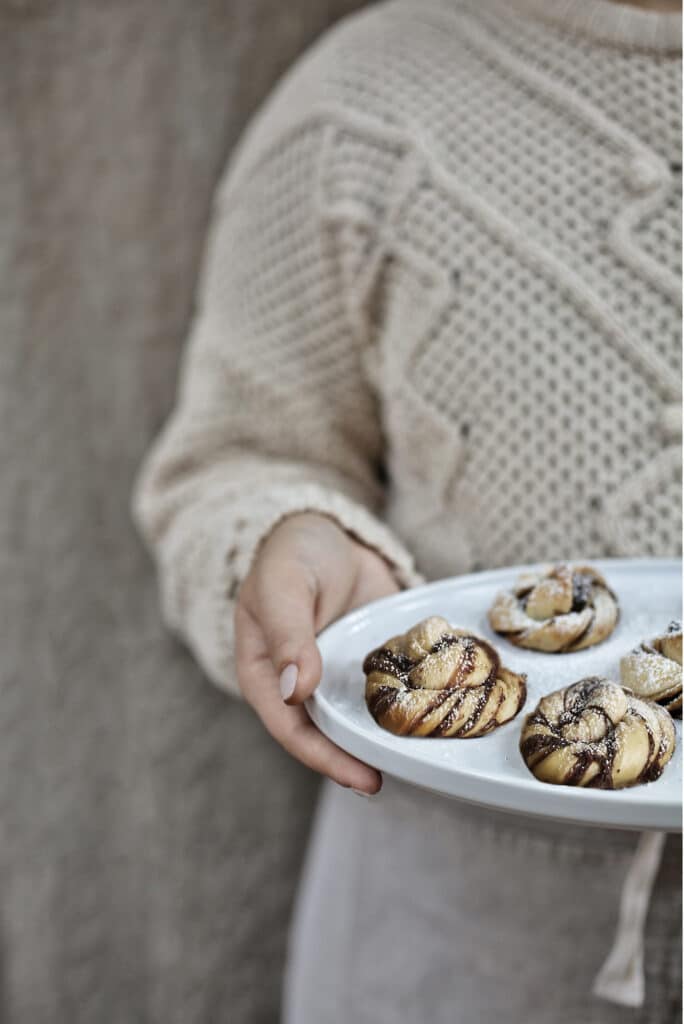 But how to make that happen? Here's a fun solution that is a win all around!
Take off about 24-32 oz from that big ball of dough. That's about the size of one medium challah. Give it to the bored, annoyed or otherwise 'not present' child.
Now, hand her "The KIDS Book of Challah."
Watch her face light up as she starts flipping through the book and seeing all the fun things she can make right now with the challah dough you gave her!
Serve her challah creations on Shabbos, and see the pride on her face when she proclaims "I made it by myself!"
Here's the first fun idea from "The KIDS Book of Challah" of an easy peasy recipe using a 32 oz piece (or less!) of classic challah dough. There are many, many more in the book. Have fun!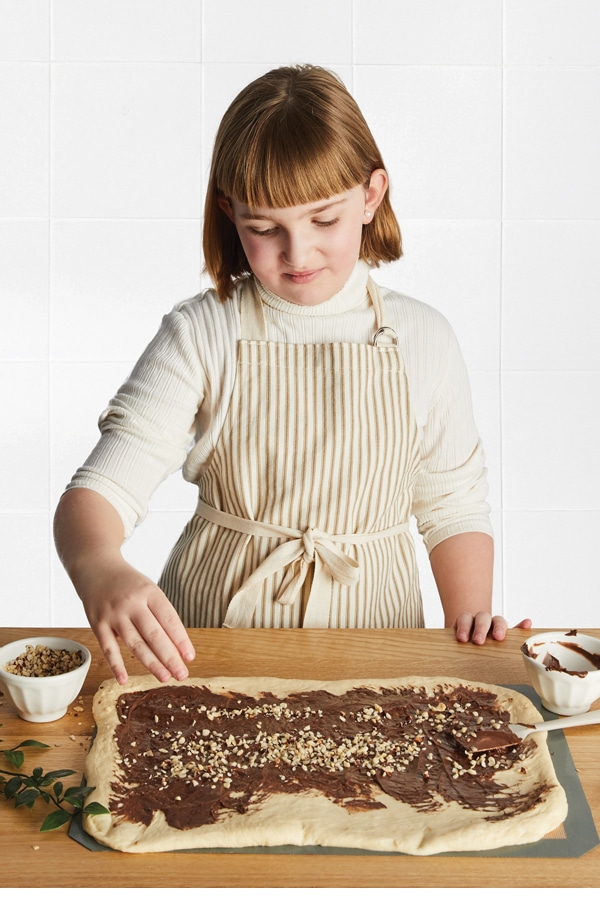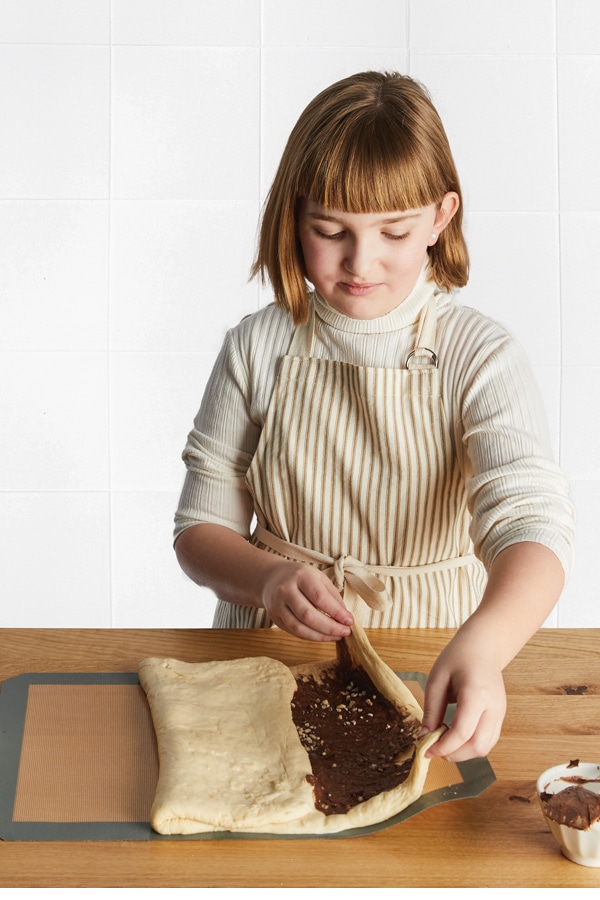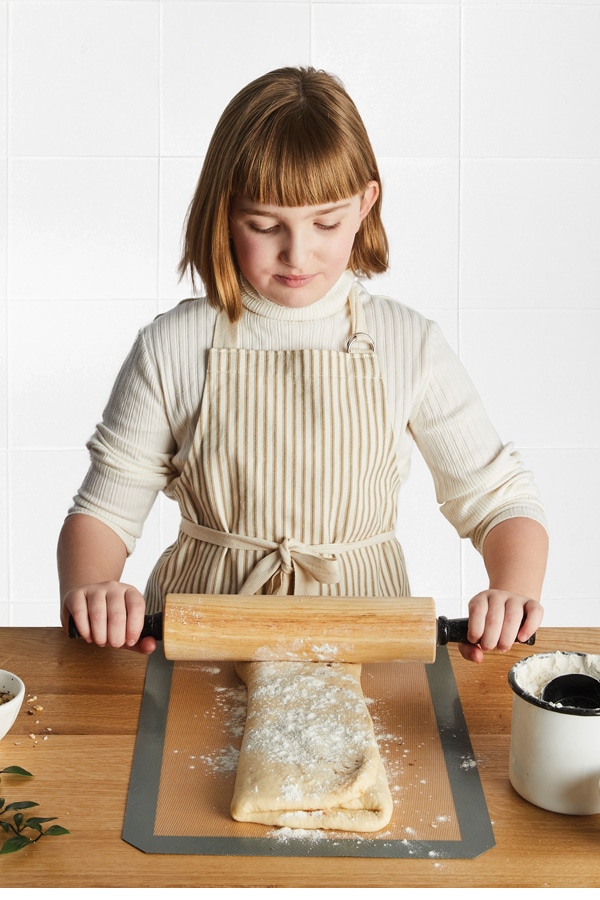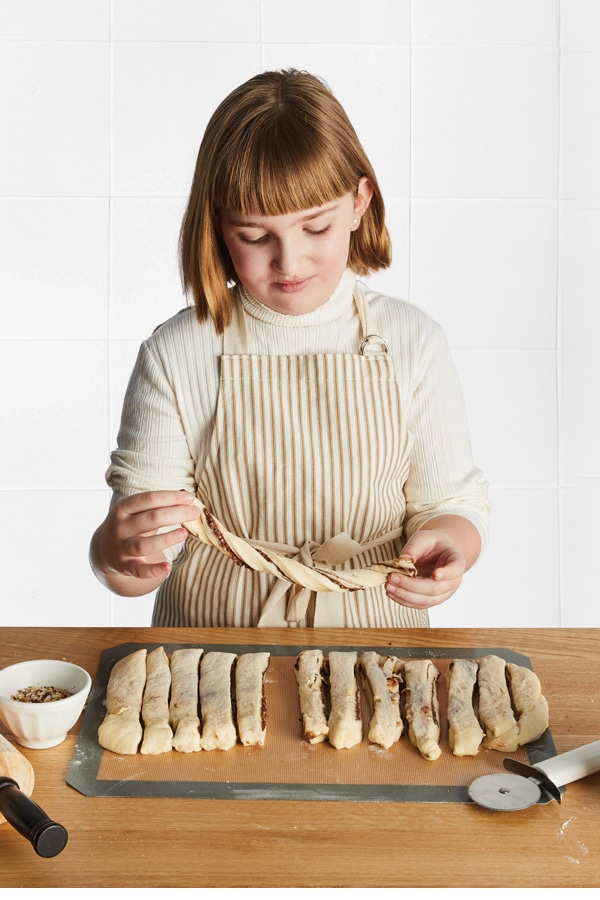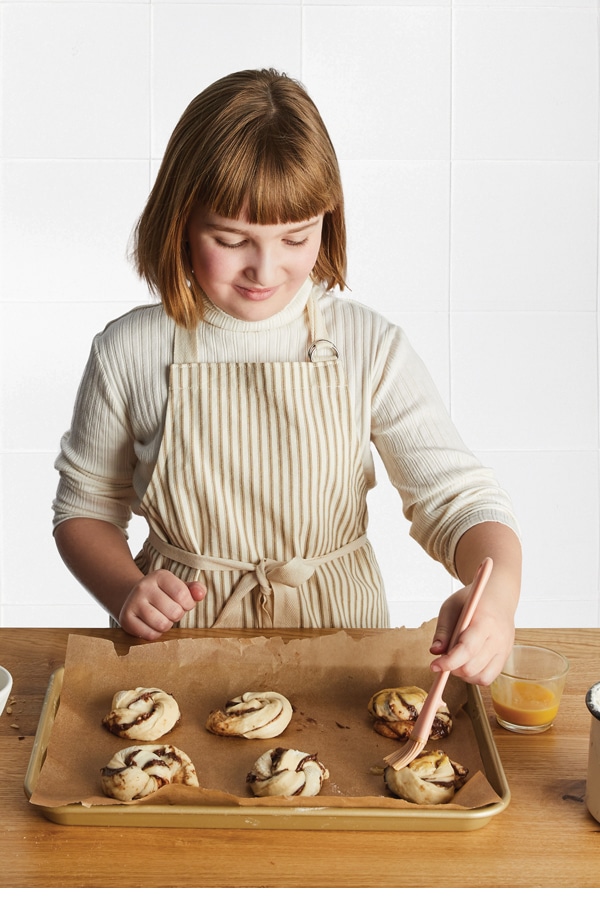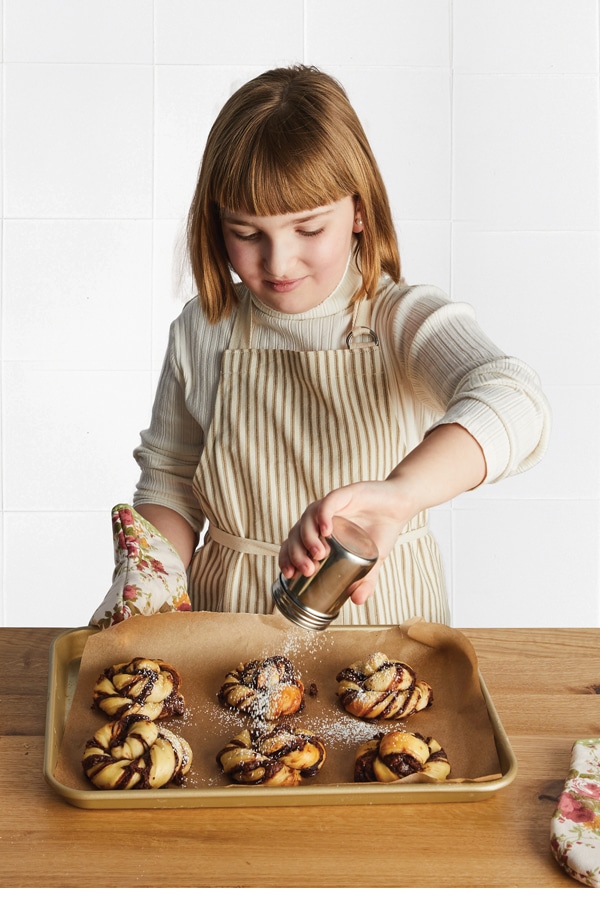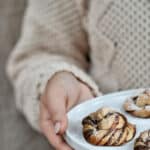 Print Recipe
Chocolate-Hazelnut Twists
Ingredients
32

oz

Classic Challah dough

1

egg,

beaten with 2 tsp water

1

cup

hazelnut chocolate spread

1

cup

finely chopped hazelnuts

Confectioners' sugar,for sprinkling
Instructions
Roll the dough into a large rectangle. Spread hazelnut spread in a thin, even layer on the dough, leaving a ¼-inch border around the edges. Sprinkle the chopped hazelnuts over the filling.

Fold one-third of the dough over the filling, then fold the exposed third on top of that.

Using a rolling pin, roll the dough into one long rectangle.

Using a pizza cutter or bench scraper, cut the dough into 1½-inch strips. 

Working one at a time, twist each strip, then roll it up into a knot.

Place on a parchment-lined baking sheet. Cover and allow to rise for about 30 minutes or until puffy. Glaze with egg, and then bake at 350°F for 12-15 minutes.

Allow the twists to cool slightly before sprinkling with confectioners' sugar.
Want more recipes from Rochie? See her weeknight dinners (and more!) over here. You can also see her response to all your challah-related questions over here.
FOR EXCLUSIVE CONTENT AND A PEEK BEHIND THE SCENES, MAKE SURE TO JOIN OUR WHATSAPP STATUS HERE. JOIN OUR WHATSAPP GROUP AND WE'LL LET YOU KNOW WHEN A NEW POST IS UP!