Sometimes, you know it needs a real deep cleaning. 
Our couch gets a lot of use. We have a "no food on the couch" policy but go explain that to our two-year-old. He likes to unwind after a long day playing with Magna Tiles and trains, with a nice bag of Bamba and a sippy cup of juice…on the couch. 
So, how do we clean that couch? On a regular basis, I use leather conditioning wipes like Weiman's. They are perfect for the daily wipe up. Read about the wipes I like here. 
When you need a deeper cleaning, or you feel that the whole surface has a darker layer (is it dirt? Grime? Probably just residue from pants and skirts), here's what you do:
First, vacuum all crevices really well.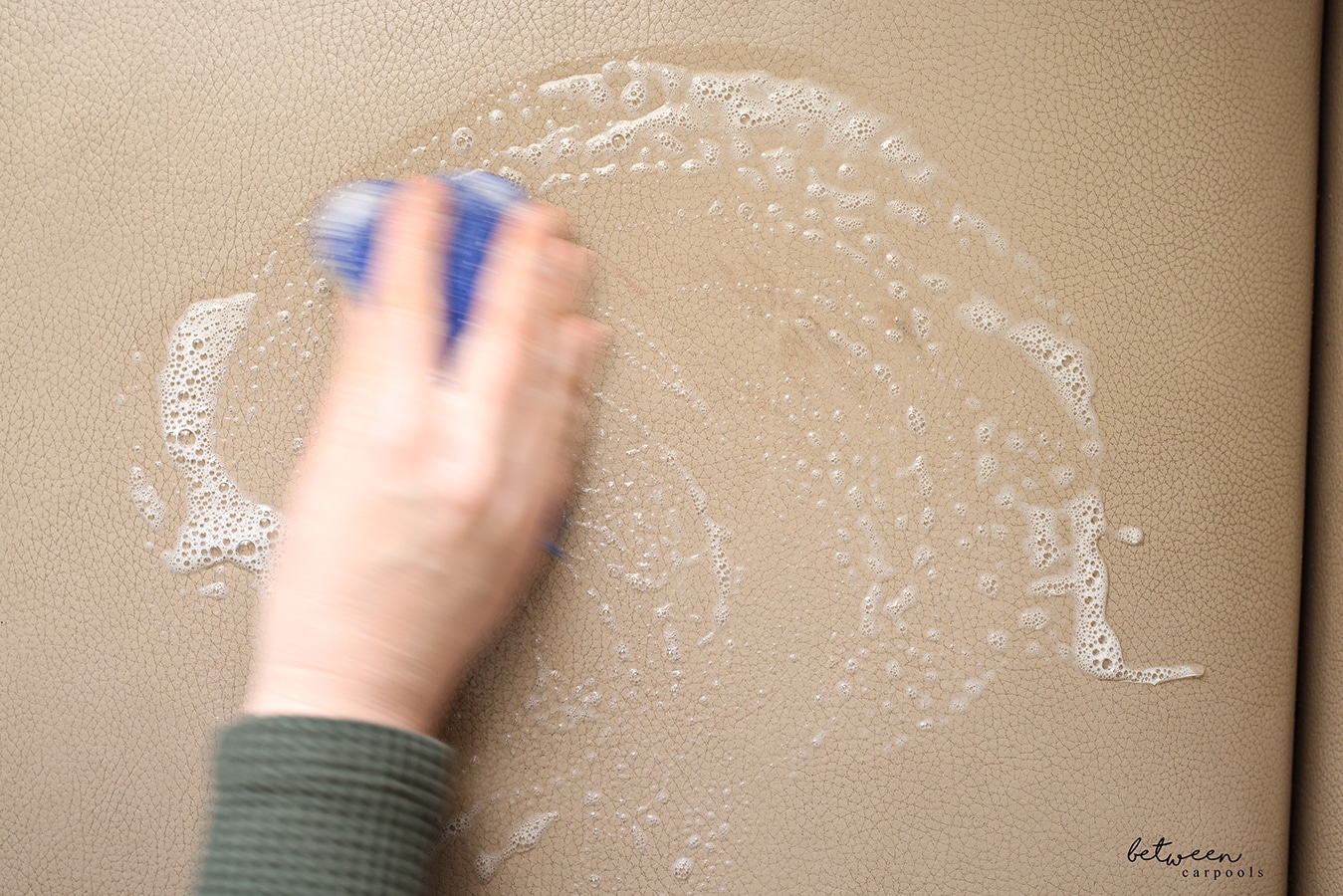 Then, pull out a sponge. Prepare a small bucket with warm water and a drop of dish soap (I used Palmolive). Gently, and working in small parts at a time, scrub the couch in a circular motion. Immediately dry with a soft cloth. Rinse the sponge frequently and repeat. You will be amazed at how filthy the water will be. This shouldn't be done too often as it would strip the leather. Twice a year or so, should be fine.
Once done, use the Weiman wipes again to recondition the leather.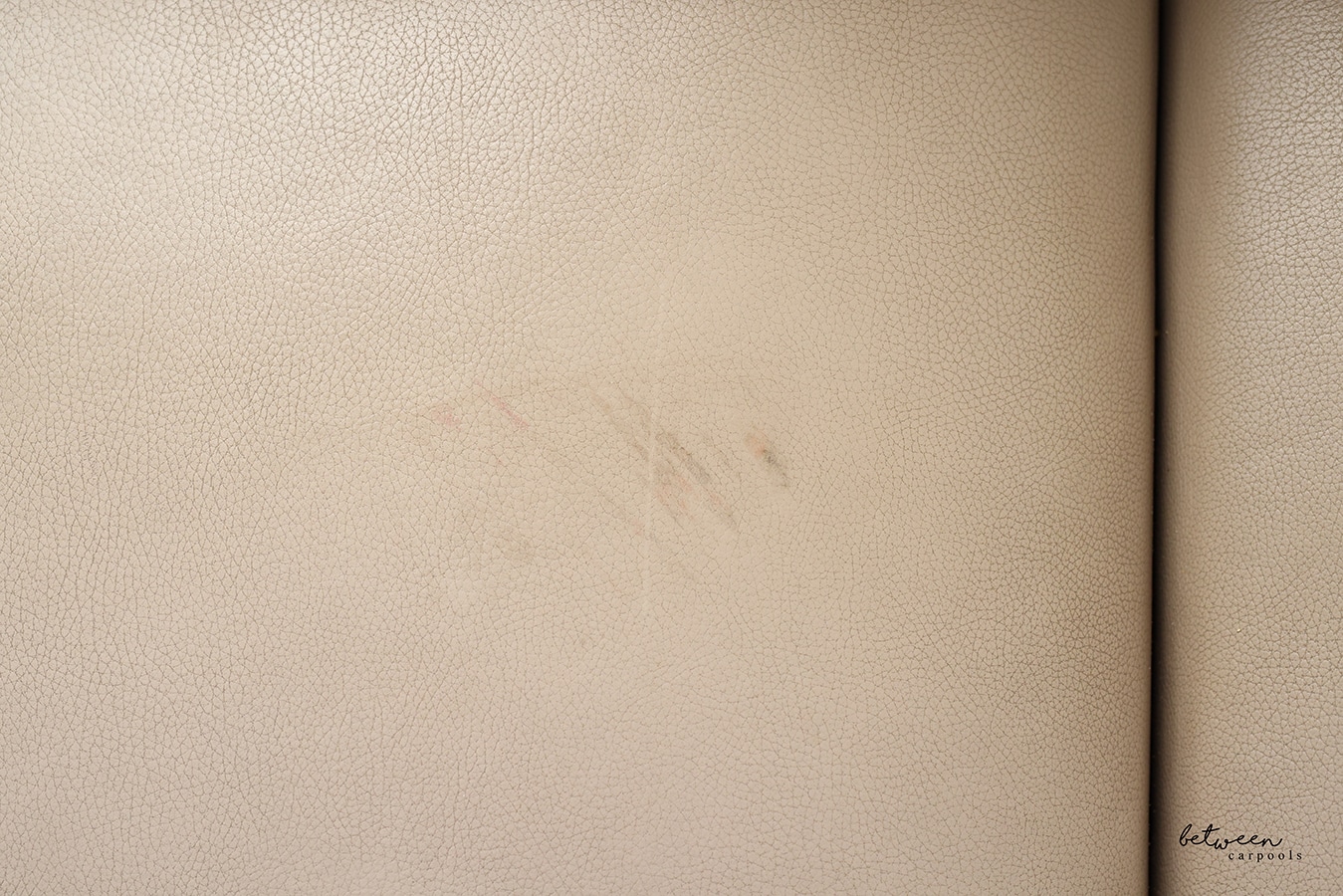 What about stubborn stains?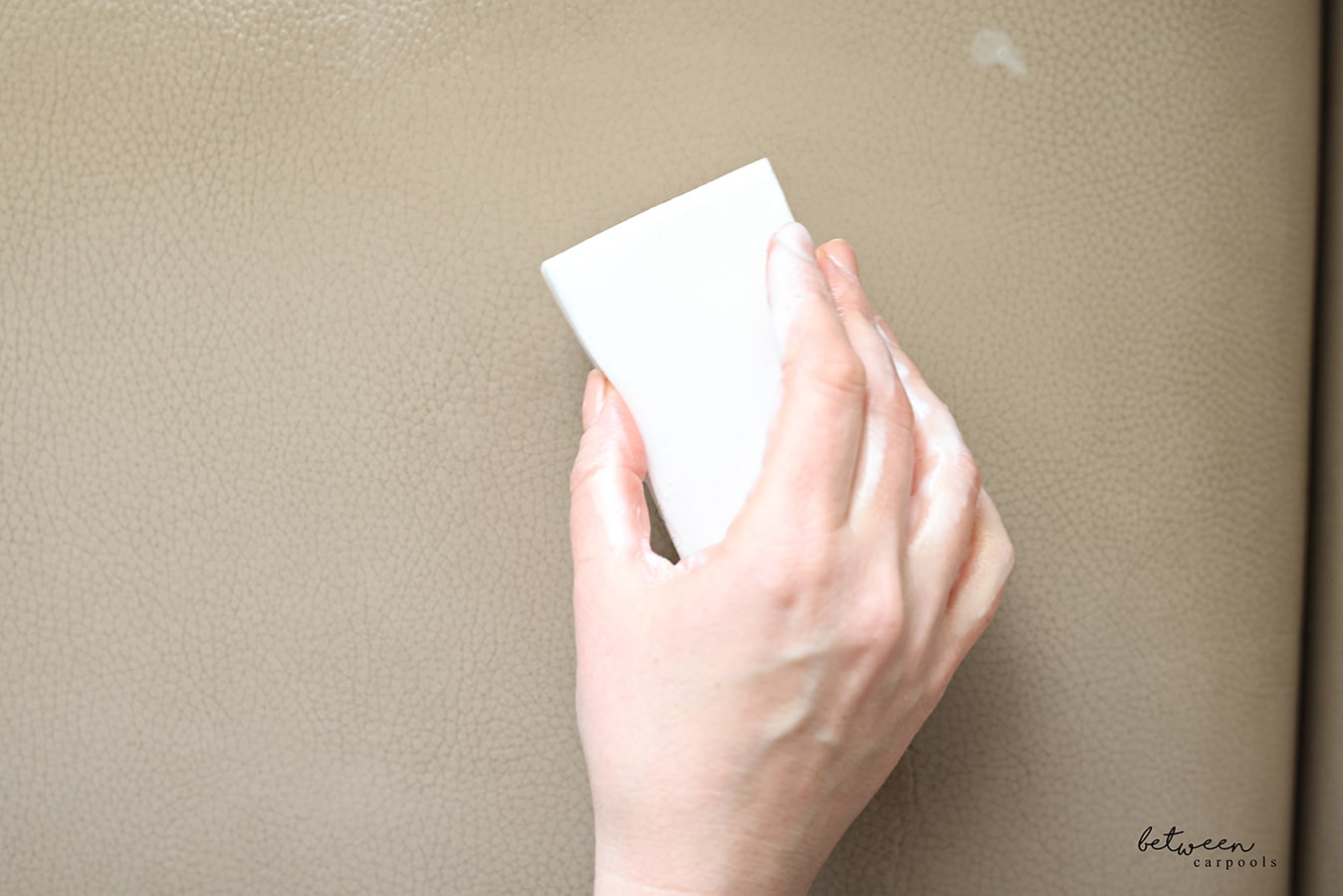 Try getting those out with the Magic Eraser but be very careful as it can remove some of the color of your couch too. Test in an inconspicuous area first.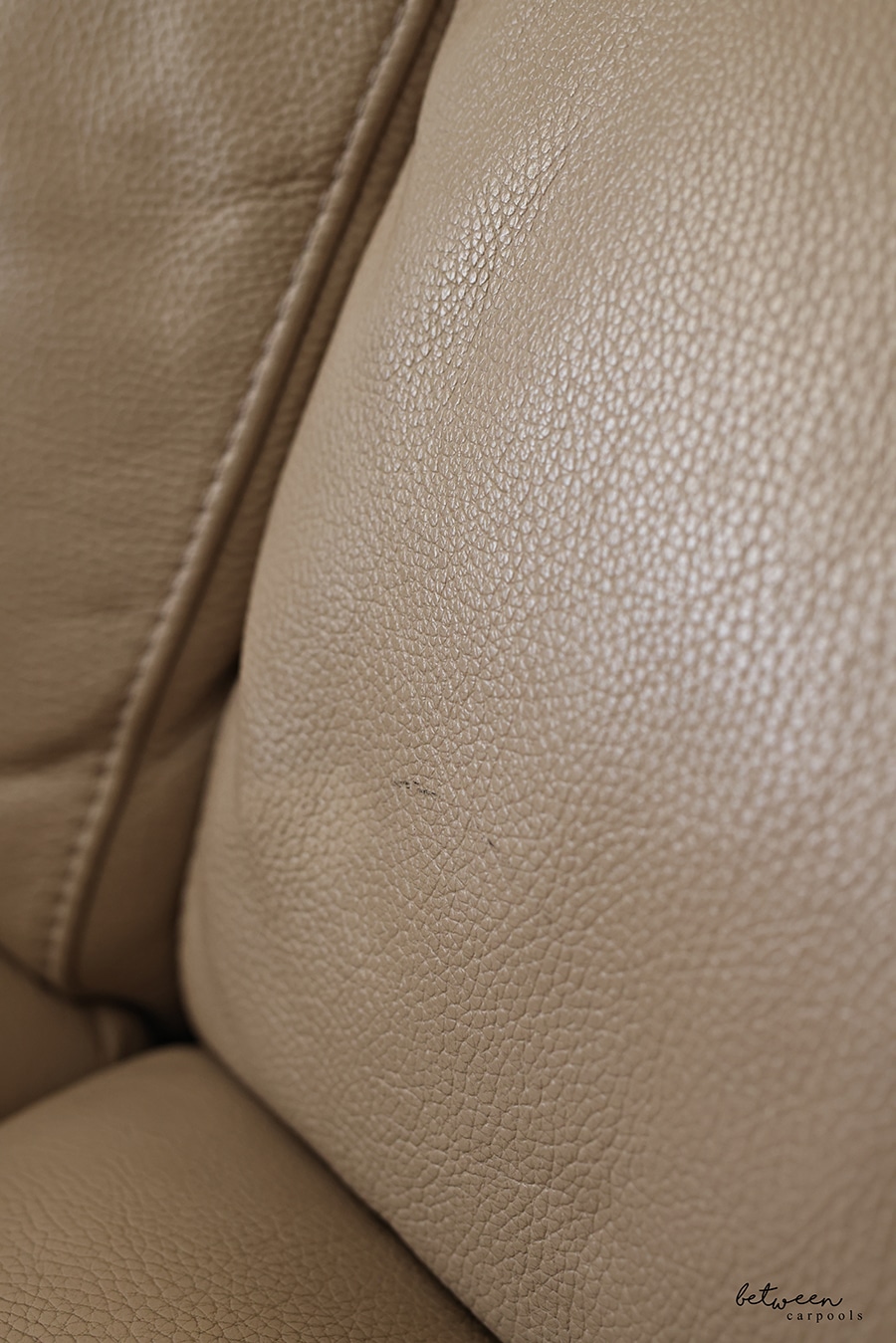 What about ink/pen stains?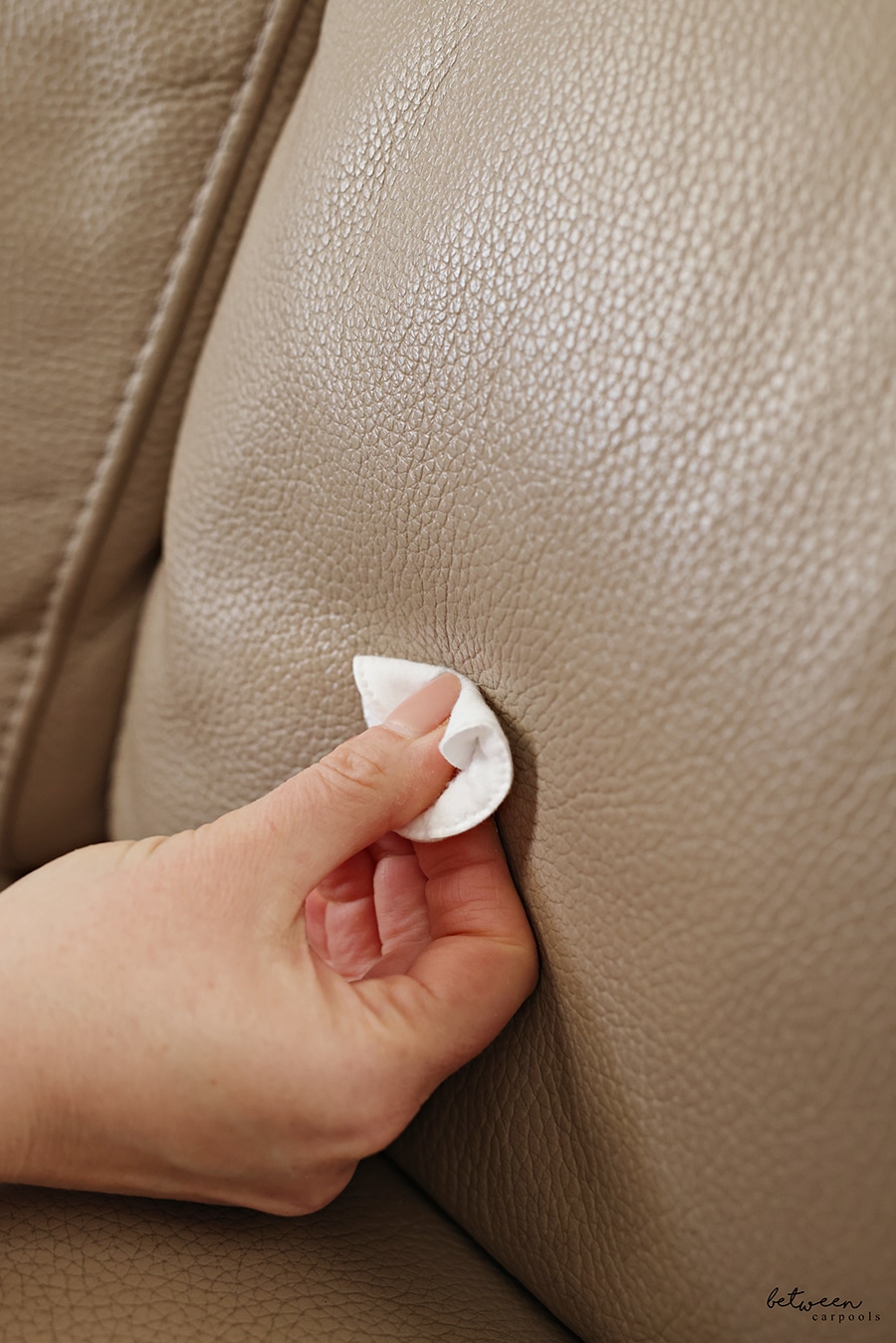 Alcohol might work. Again, be careful and test first in an inconspicuous area.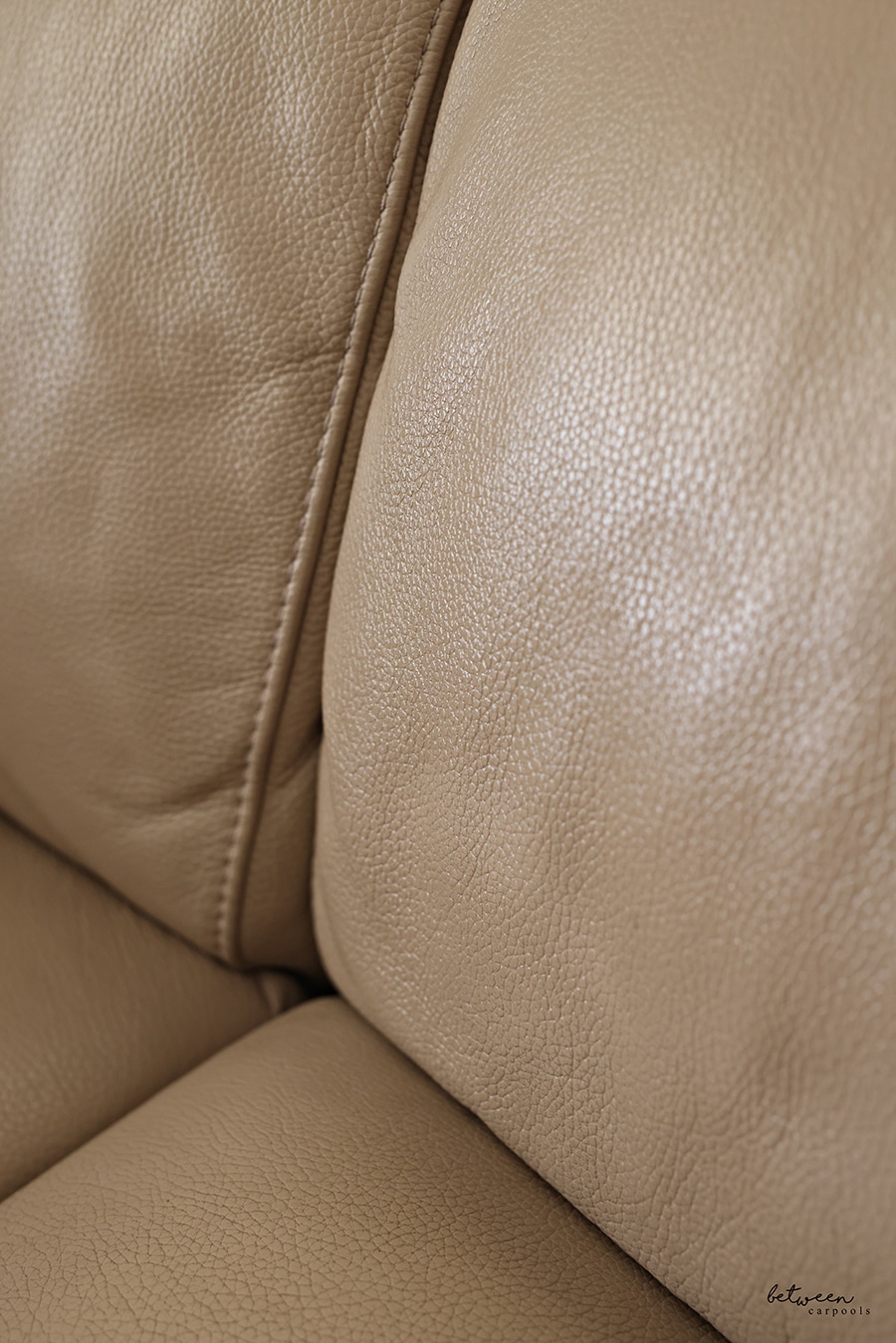 We found that rubbing alcohol removed this stain here really well. [after]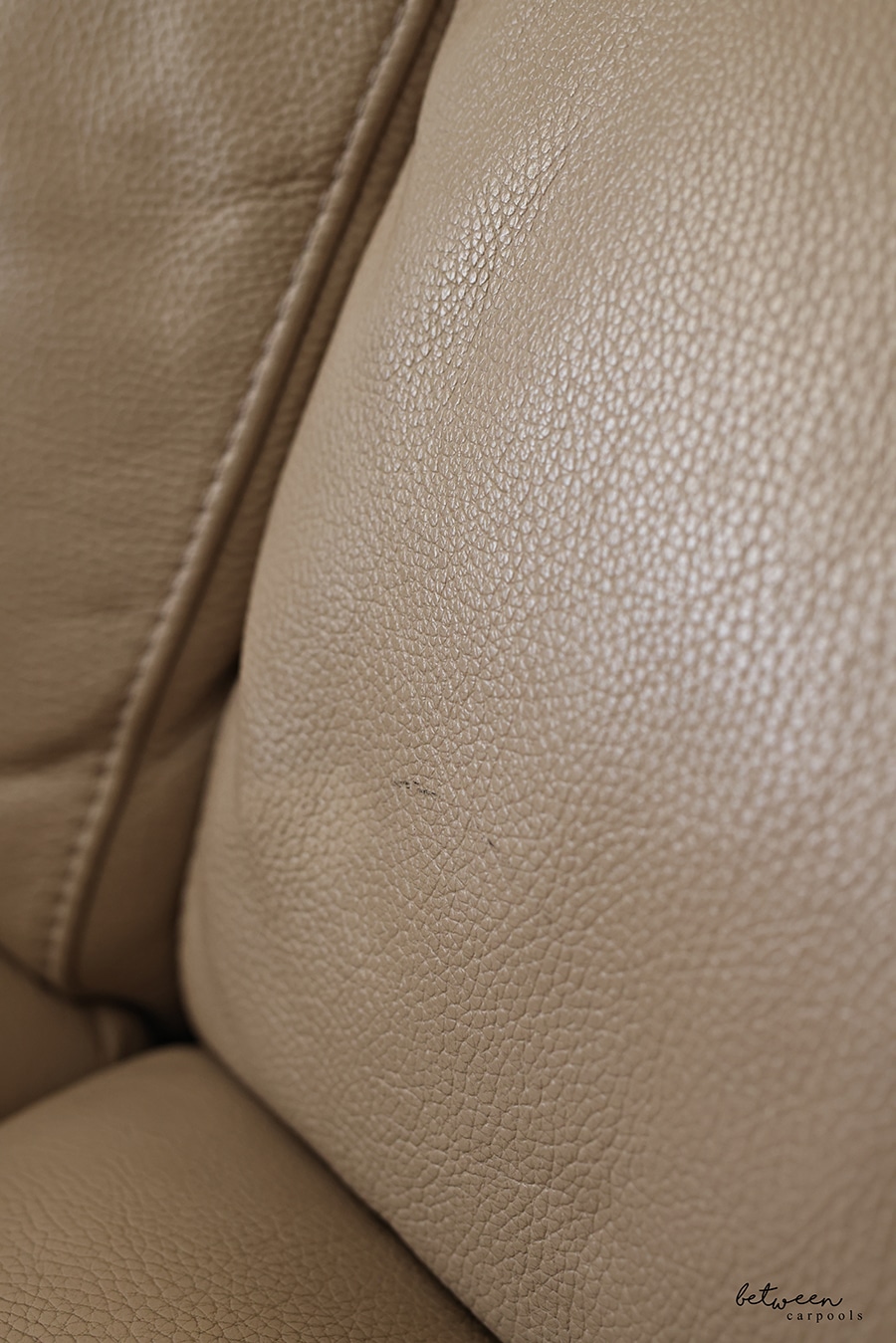 [this is the before picture]
FOR EXCLUSIVE CONTENT AND A PEEK BEHIND THE SCENES, MAKE SURE TO JOIN OUR WHATSAPP STATUS HERE.