I know. You cook every day. And yet, you still can't think of a single thing to cook for dinner tonight.
Three days in a row, I received phone calls from three different friends.
"What are you making for supper?" they each asked.
After the third phone call, I decided it was time to do something about this. Why, after cooking dinner for over a decade, do we still need dinner ideas?
Does this happen to you too? Often, I get into a phase where I'll make the same 10 dinners over and over again. Suddenly, I remember a dinner I used to make years ago…and get excited!
We all suffer from dinner boredom. No matter if you're a newlywed or if you've been cooking a long time…we all need new ideas (or reminders about our old ideas!). The list below isn't a list of recipes (although occasionally I linked to a recipe on the site). It's simply inspiration, to get rid of the "What should I make for dinner" conundrum. Obviously, you can use these ideas for lunch too.
Some of these are ideas for super simple dinners (like hot dogs or eggs)  while others are what I call "a really great dinner" (a soup, main, and a vegetable..). What they have in common is that they're family-friendly. They've actually been compiled after speaking to over 30 people! Mix and match whatever suits your family's needs.
Thanks to everyone that contributed. Please leave a comment at the end with your own dinner ideas!
Check back often as I'll be adding more ideas (and some recipe links).
Meat: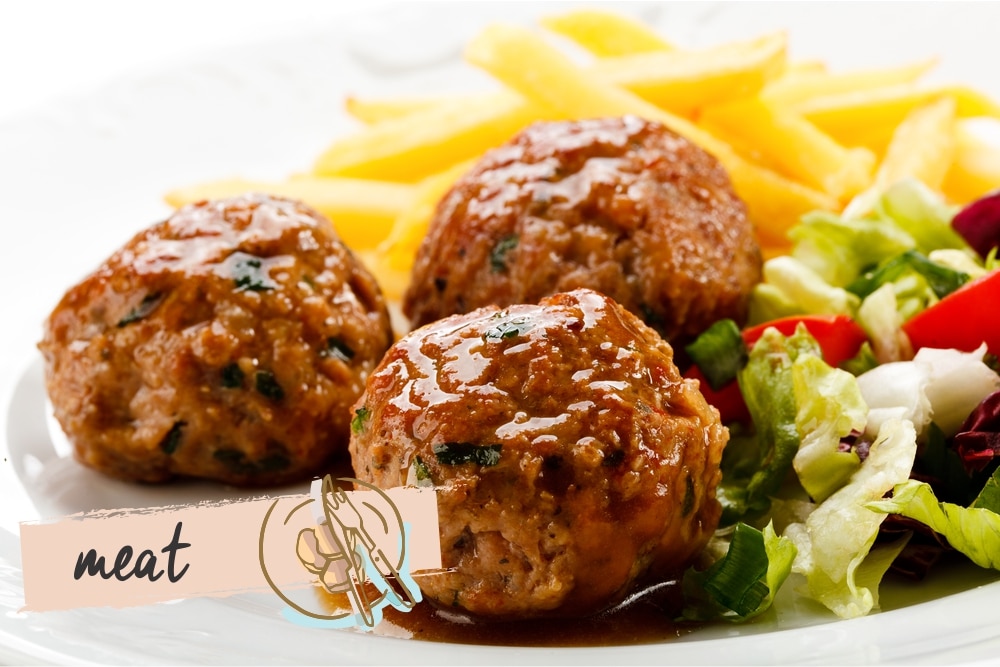 Meat Manicotti + Salad

Meatball Subs

Tacos (Meat Chili) + Guacamole + Corn + Salsa

Ground Beef in Pitas + Israeli Salad + Red Cabbage Salad

Spaghetti Bolognese or Penne with Meat Sauce + Cut Vegetable Sticks with Dressing (here is a one pot version)

Mock Stuffed Cabbage

Sloppy Joes (optional: substitute a baked potato for the bun)

Pepper Steak + Rice

Meat and Vegetable Lasagna

Chinese Meatballs + Rice + Edamame

Burgers + Toppings (avocado, fried onions, sauces) + Sweet Potato Wedges

Beef Kabobs + Roasted Cauliflower and Techina + Sweet Potato Fries or Couscous

Shredded Beef Pizza

+ Green Salad

Grilled Sandwich Steaks in Pita (hummus, lettuce, pickles) + Fried Couscous

Hot Dogs + Buns + Corn on the Cob + optional Hot Dog Toppings (sauteed onion and peppers with bbq sauce, sauerkraut, crispy pastrami, and Russian dressing…)

Shredded Beef Sandwiches + Onion Rings + Coleslaw 

Minute Steak + Mashed Potatoes + Salad

Mongolian Beef

+ Rice + Green Beans

Beef Stew + Orzo

Beef and Broccoli + Lo Mein

Flanken Meat Soup

+ Rolls

Pot Roast + Potatoes + Roasted Root Vegetables

Steak Milanese + Mashed Potatoes + Roasted Cherry Tomatoes + Onion Rings
Instapot Cozy Meat Pasta + salad
Crispy Beef + Rice
Chicken & Poultry: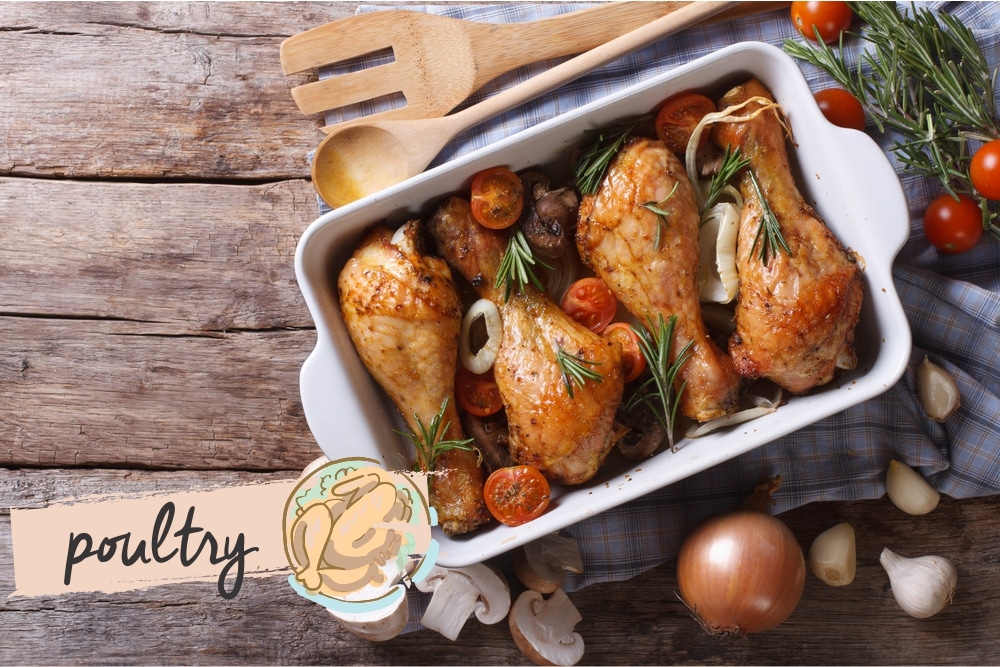 Chicken Stir Fry + Lo Mein

Grilled Chicken + Rice and Vermicelli + Roasted Zucchini

Grilled Chicken in Baguette + Veggies

Grilled Chicken (using Pereg Chicken Spice) + Roasted Broccoli + Roasted Eggplant with Techina

Pesto Chicken Salad (lettuce, beets, carrots)

Cream of Chicken Soup + Grilled Chicken Salad

Chicken Skewers + Couscous + Zucchini Soup

Chicken and Pastrami Roll-Ups + Butternut Squash Soup

Shawarma Chicken (shawarma spices on pan-fried chicken ) + Israeli Salad + Roasted Eggplant + Techina (optional: cabbage salad)

Sesame Chicken + Rice + Stir Fried Vegetables

Chicken Nuggets + Rice + Dipping Sauce + Vegetable Salad

Cauliflower Soup + Chicken Marsala + Asparagus + Mashed Potatoes or Orzo

Honey Mustard Chicken Cutlets + Roasted Potatoes

Buffalo Chicken Cutlets + Sweet Potatoes + Cole Slaw

Baked Pretzel Chicken + Bow Tie Noodles (with pesto and tomatoes)

Grilled Schnitzel + Roasted Potatoes + Green Salad

Schnitzel Wraps

(chummus, lettuce, fried onions, tomatoes, coleslaw, and Russian dressing)

Schnitzel Salad (lettuce, schnitzel, crispy pastrami, tomato, breaded cauliflower, Caesar dressing)

Deli Roll wraps

Turkey Lettuce Salad

Turkey Sandwiches + Split Pea Soup

Breaded Chicken on Bone + Crispy Potatoes + Salad

Grilled Baby Chicken  + Grilled Onions + Quinoa

Southern Fried Chicken + Sweet and Sour Zucchini + Mini Potato Knishes + Broccoli Soup

Chicken + Bulgur + Broccoli

Baked Sesame Chicken with Brown Rice

Whole Chicken + Roasted Potatoes

Baked Chicken and Farfel (one pan in the oven)

One Pan Chicken

+ Green Salad

Buffalo/BBQ Wings + Onion Rings  

Sticky Chicken Drumsticks (lollipops) + French Fries + Salad

Broiled Chicken Drumsticks + Salad + Roasted Veggies + Couscous

Duck Sauce Chicken Legs + Fried Rice + Sugar Snap Peas

Baked Sesame Garlic Schnitzel + sesame noodles/orzo + grilled vegetables
Chicken Burger Bowl + Quinoa + Sweet Potatoes

Dairy: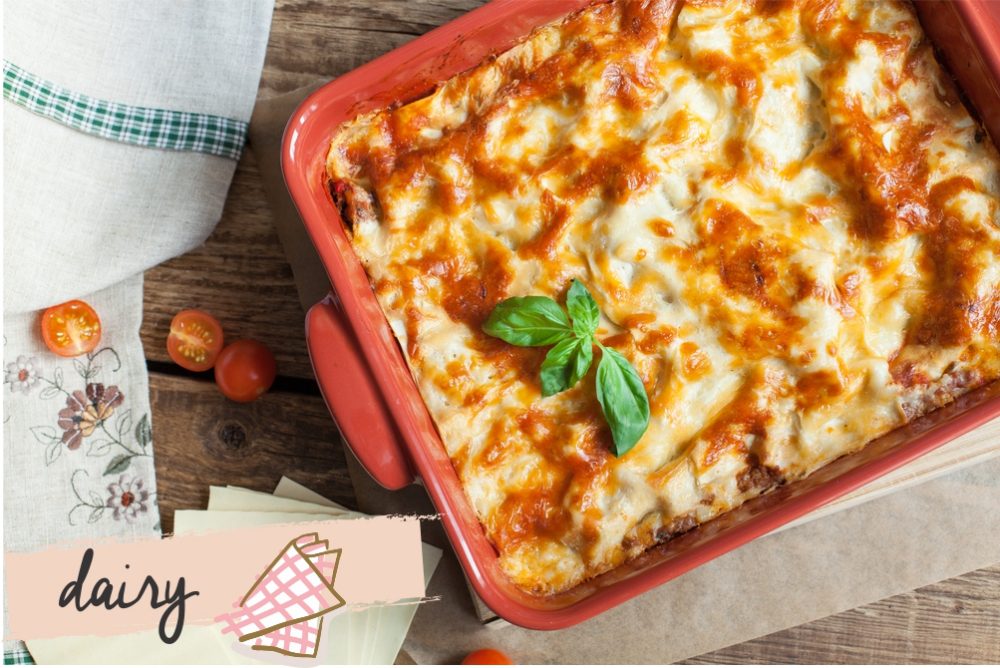 Mushroom Barley Soup + Mini Pizzas

Mushroom Calzones + Greek Salad

Eggplant Parmigiana + Onion Soup + Garlic Knots

Pizza + French Fries + Feta Cheese Salad

Sushi + Cauliflower Pizza

Pancakes + Eggs + Yogurts

Avocado Panini or Tuna Melts

Cheese Latkes + Onion Soup + Tuna Steak + Salad

Onion Soup + Mac and Cheese Casserole + Fresh Cut Veggies

Onion Board + Eggs + Israeli Salad

Baked Ziti/Penne ala Vodka +  Cauliflower or Mushroom Soup

Mac and Cheese

Homemade Pizza + Salad + Soup
Pancakes/waffles + Fruit Shakes + Cut Fruit (melon)

Gnocchi or Ravioli

Stuffed Spinach Shells

Eggplant and Techina + Falafel + Israeli Salad

Quinoa + Zucchini Noodles + Salmon

Pareve Chulent + Potato Kugel + Kishke

Meatless Taco/salad

Home Fries + Bagels + Eggs + Spreads

Avocado Toast + Tomato Salad + Ice Coffee

Frittata + Mixed Green Salad

Stir Fry Tofu

Breaded Tofu + Cauliflower Rice

Shakshuka + Rolls + Israeli Salad  

Chickpea Burgers

Falafel + Pita + Salads + Chummus + Techina

Pad Thai
Fish: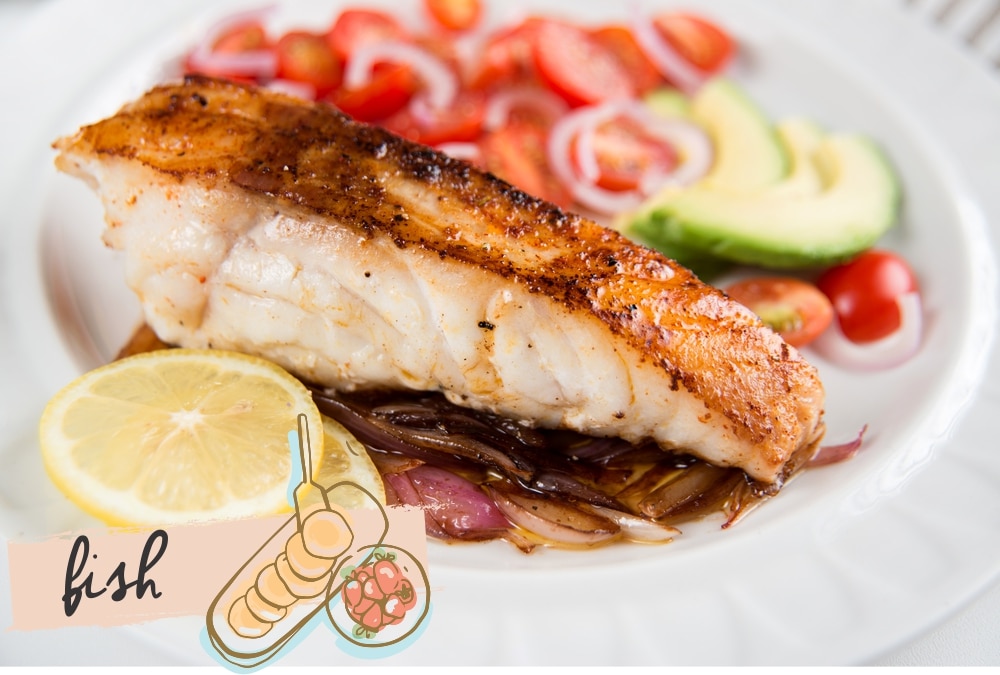 Baked Turbo (baby halibut) + Salad + Mushrooms

Zucchini Soup + Salmon Burger + Rolls + Salad

Fish Tacos + Avocados + Cabbage Slaw

Twice Baked Potatoes Stuffed with Cheese and Spinach/Broccoli + Fish

Baked Breaded Flounder + Sweet Potato Cubes + Roasted Broccoli

Baked Barramundi + Rice + Creamed Spinach

Honey Mustard Salmon + Broccoli Bourekas

Potato Soup + Garlic Bread + Seared Tuna + Salad

Baked Branzino + Basmati Rice + Greek Salad

Salmon Stir Fry + Quinoa Salad

Breaded Salmon + Baked Broccoli Cheese + Potatoes

Salmon Cubes Skewered + Bowtie Noodles + Broccoli

Moroccan Fish + Bread + Soup
Dill Salmon + Salad + Garlic Rolls
Moroccan Fish + Rice