This version of ziti couldn't be easier…and you likely have all the ingredients at home.
These days, you make your dinner menus according to what chametz is left in the house. One of those chametz items is very likely a box of pasta. So why not enjoy a simple, easy to prepare, comforting, oozing-with-cheese baked ziti? You won't need ricotta this time…we get creamy done with fridge staples.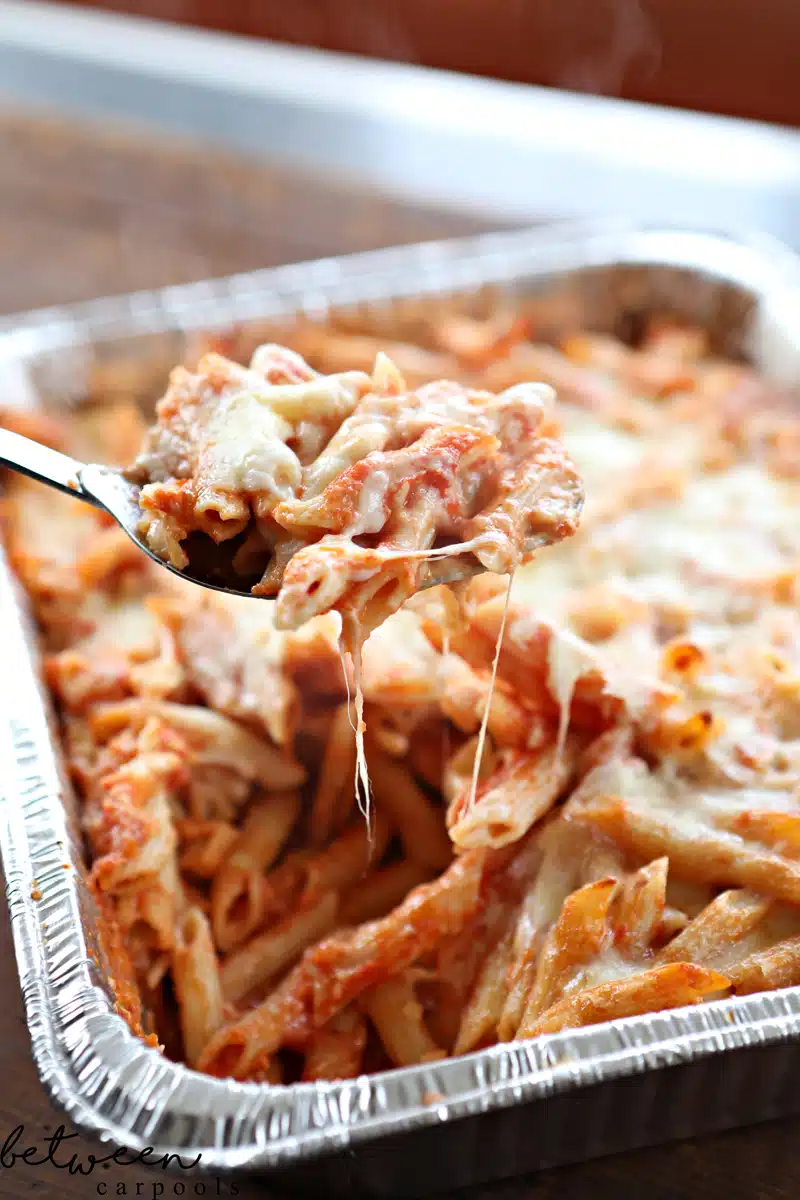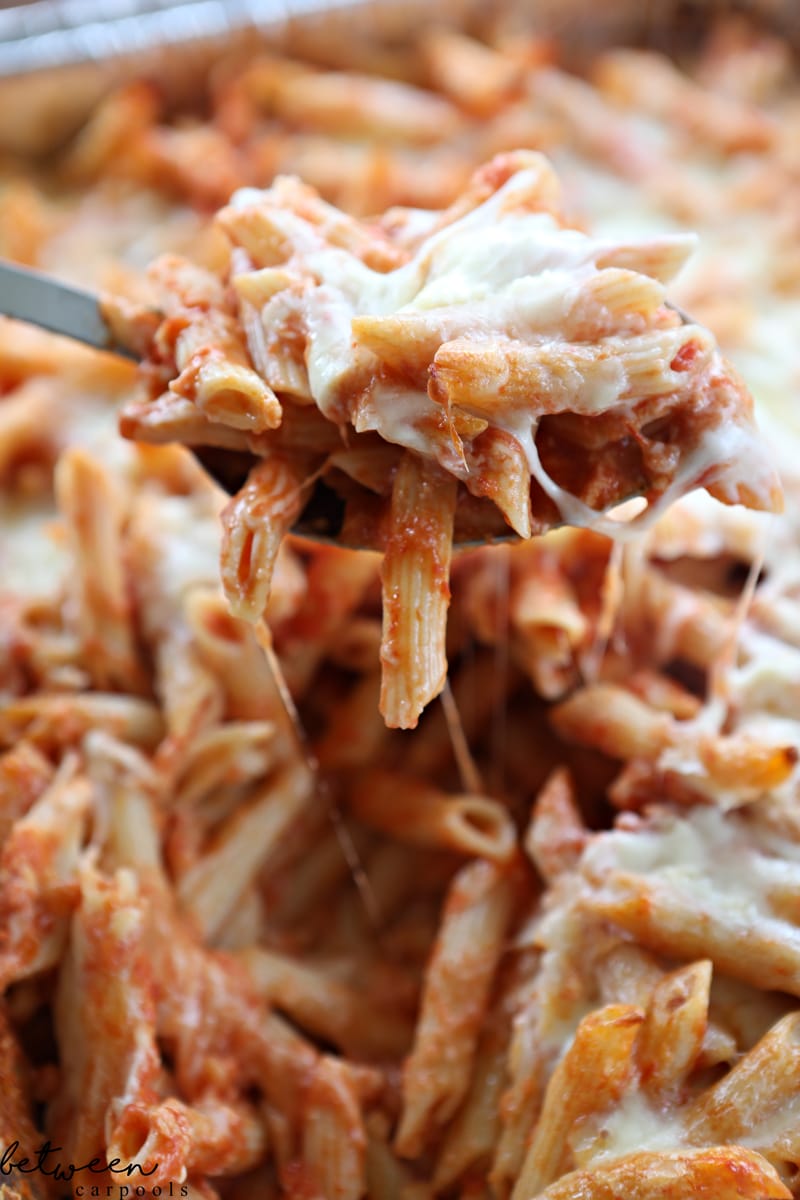 Creamy Baked Ziti
Ingredients
1 (1 lb) box ziti noodles
1 (26 oz) jar marinara sauce
16 oz Natural & Kosher shredded mozzarella cheese
5 slices Natural & Kosher American cheese
1 cup milk
Instructions
Prepare pasta according to package instructions; you may cook for an extra two minutes to make the noodles extra soft. Strain in colander and do not rinse!
Place the noodles in a 9- x 13-inch pan and add 5 slices of American cheese, 1 cup of milk, ½ of the marinara sauce and ½ of the shredded cheese. Mix well in the pan.
Spread the remaining marinara sauce and cheese on top. Cover and bake for 50 minutes. Uncover and bake for 5 minutes. Enjoy!