Want to prepare meat kreplach for your Purim Seudah, just like Bubbe?
I began compiling my family's recipes in the year 2003, when the extended Newhouse family decided to make a "Newhouse Shabbos." That Shabbos will be etched into our hearts and minds forever. It was a Shabbos that Ima/Bubby, Rebbetzin Rivka Newhouse ע"ה, the matriarch of the family, was together with her dynasty for a most meaningful and beautiful experience. Each family was responsible for a different seuda, and of course, everyone made their most popular dishes. After the Shabbos, I collected everyone's best recipes and that's how "Recipes from Home" came to be. In 2017, I revised and updated the book, adding new favorites and more classics, organizing them by Yom Tov to alleviate the pressure of what to prepare for those special days. And of course, these meat kreplach are a star of the Purim seudah menu.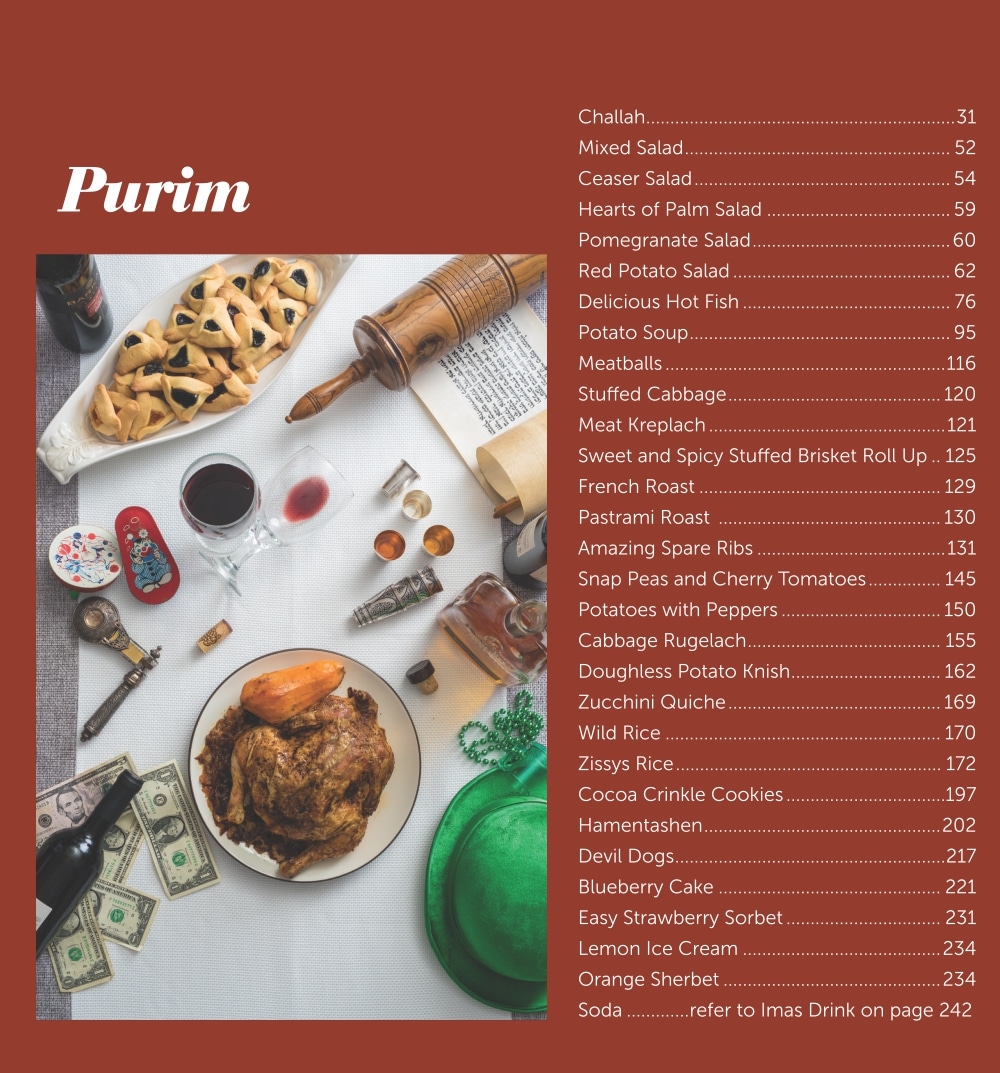 Meat Kreplach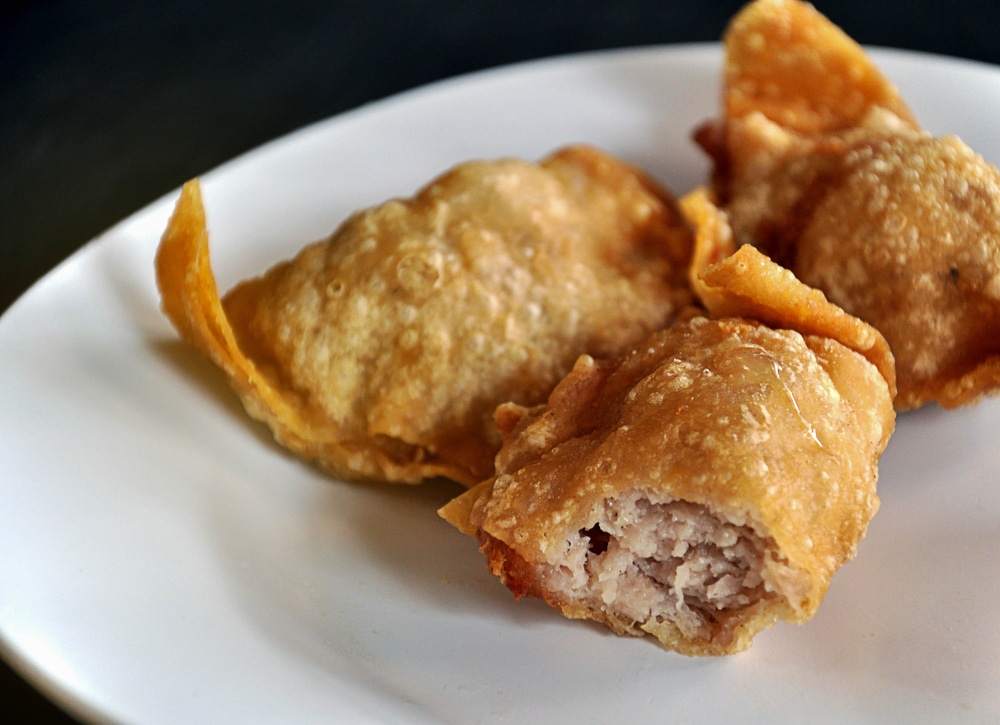 This excellent dough is from the Bobov cookbook published years ago. My mother prepared her kreplach substituting ground chicken for the meat. The oven-frying technique detailed below works great in getting crispy results without standing over a pan. Kreplach may take time, but the work is well worth the delicious and crunchy results.

Meat Kreplach
Ingredients
Dough:
2 large eggs
4 tablespoons water
1⁄2 teaspoons salt
2 tablespoons oil
2 cups all-purpose flour
dash white pepper
Meat Filling:
1 pound ground beef
oil
1 large onion, chopped
1 teaspoon black pepper
1⁄2 teaspoon garlic powder
2 teaspoons Kosher salt
Instructions
In a mixing bowl, beat the eggs and add water, salt, pepper and oil. Stir in flour and knead for 5 minutes. Cover and let it stand at least 20 minutes.
To make the meat filling, sauté the onion in oil until soft. Place into a bowl. Add the meat, salt, pepper and garlic powder and mix well.
Take a small amount of dough at a time and place it on a board or surface with some flour. Roll out the dough until it is very thin. With a sharp knife, cut out squares. Place chopped meat in center of the square. Fold to a triangle and seal the dough well.
Drop into a pot of salted boiling water and cook for 15 minutes. Remove with a slotted spoon and rinse with cold water to reduce stickiness.
You can serve the kreplach at this point. You can also fry them. In a large roasting pan, put enough canola or vegetable oil to cover the bottom. Put the oven on 410°F and when the oil is hot, carefully drop in a layer of kreplach. Leave it in the oven for about 15 minutes. Open the oven door, shake the pan carefully and, with a spatula, flip them over and bake until they are crispy. When cooled, prepackage in the amounts you want, and freeze.
Recipes from Home 2nd Edition is now available for SALE at BP graphics.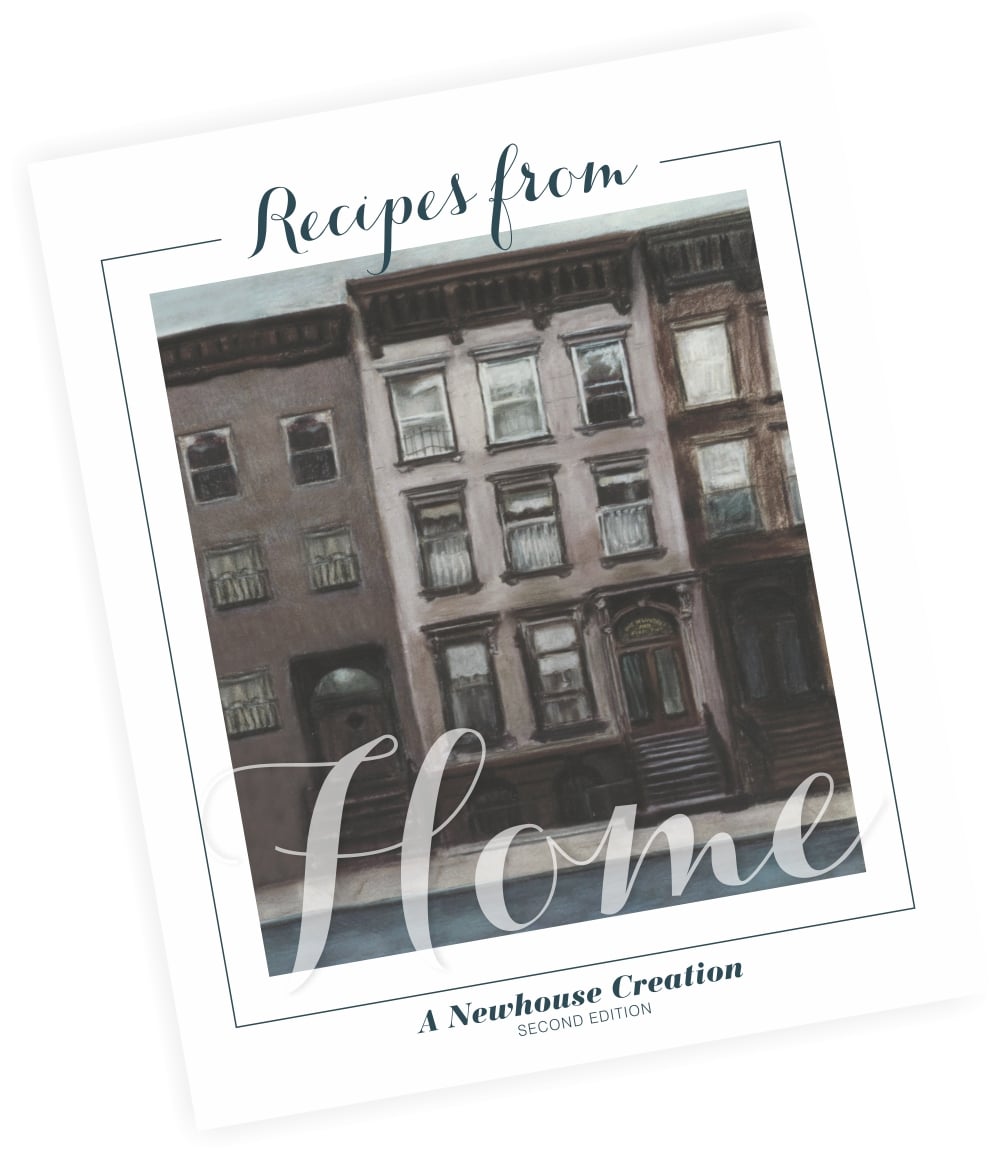 PURIM SALE:
10 cookbooks for $180.00.
1 cookbook $23.00