Why have another boring barbecue when you can have these sandwich steak sandwiches?
Need an easy summer dinner? 
Almost every butcher or supermarket I've been in sells a super thin steak called "sandwich steak."
When cooked for a long time, these steaks dry up. But with a good marinade (really key) and a quick grill, they're fantastic. And as the name suggests, these steaks are best enjoyed in a sandwich.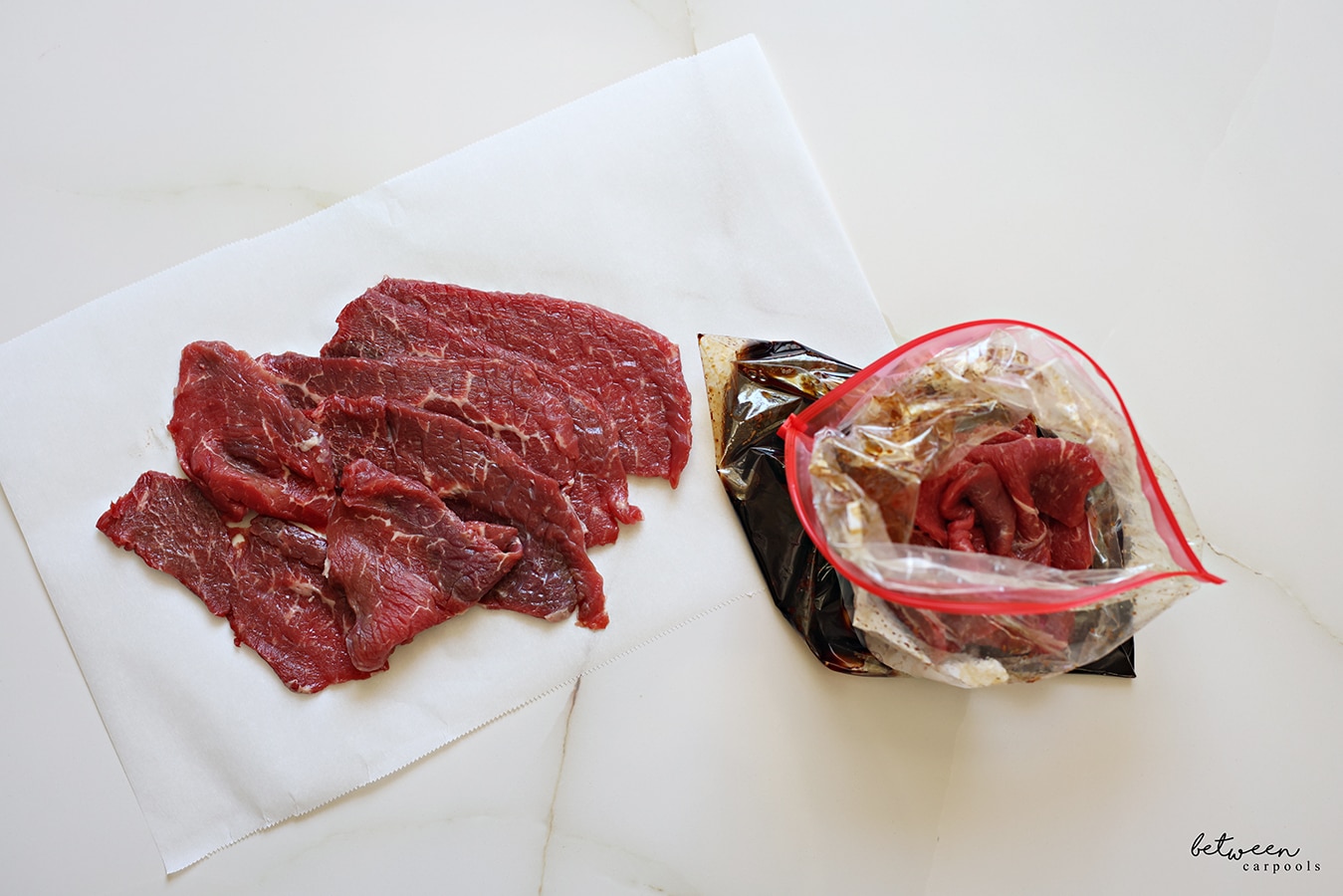 Since I'm usually rushing, I typically skip any recipe that calls for steaks to be prepped in advance and marinated for a really long time. But hear me out. This marinade is so quick to prepare, you can really prep, forget about it, and then have dinner ready in minutes.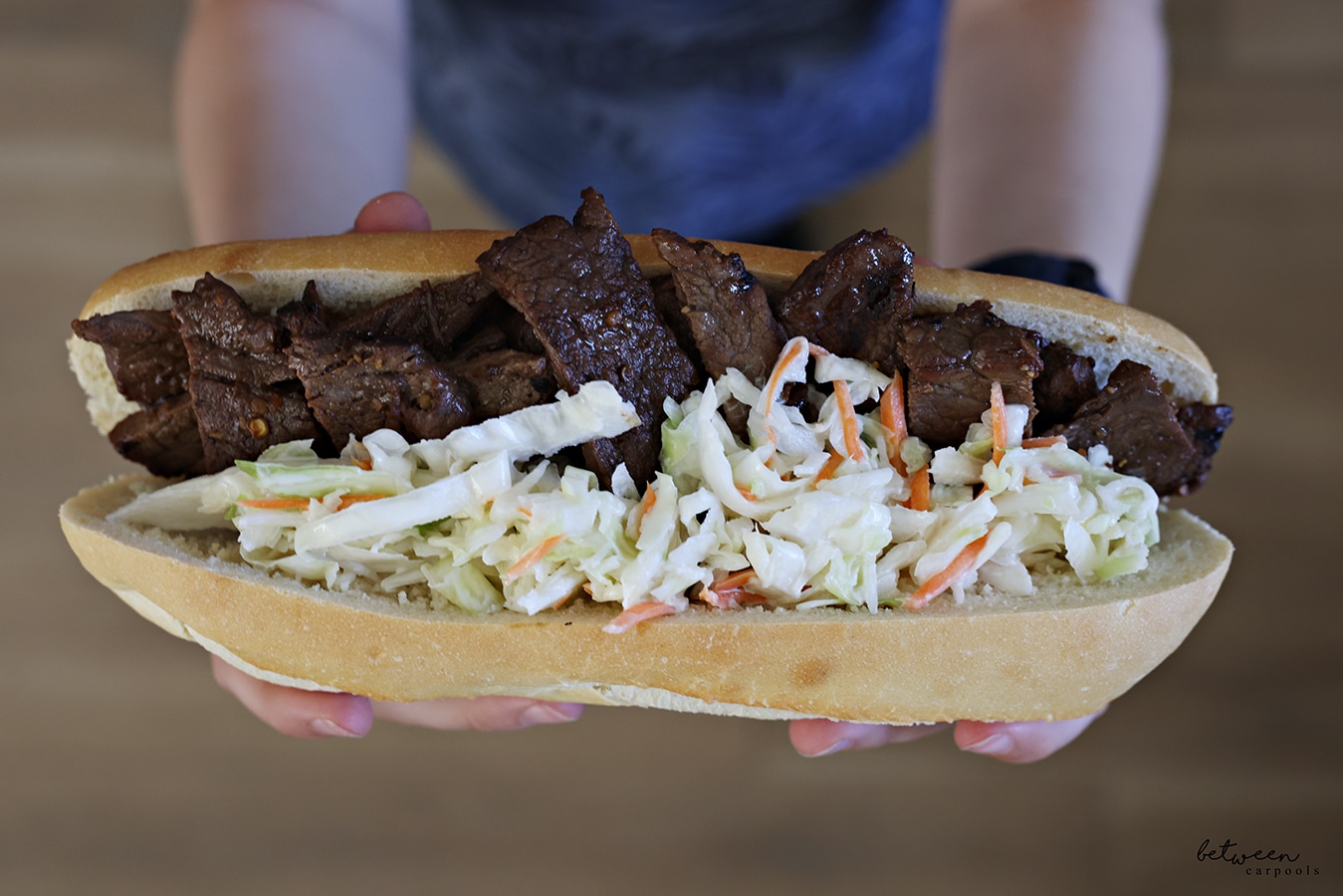 Grilled Sandwich Steaks
Ingredients
1 ½ - 2 lbs sandwich steaks
¼ cup soy sauce
¼ cup silan (date honey)
2 garlic cloves, crushed
1 teaspoon Montreal steak seasoning
Instructions
Place all ingredients in a bag. Let marinate at least an hour or all day!
Heat an outdoor grill or a grill pan over medium-high heat. Add steak and sear on both sides (it will only take 1-2 minutes per side, depending on how hot your grill or pan is). Let rest for 1 minute.
Slice into strips and place in a baguette with coleslaw.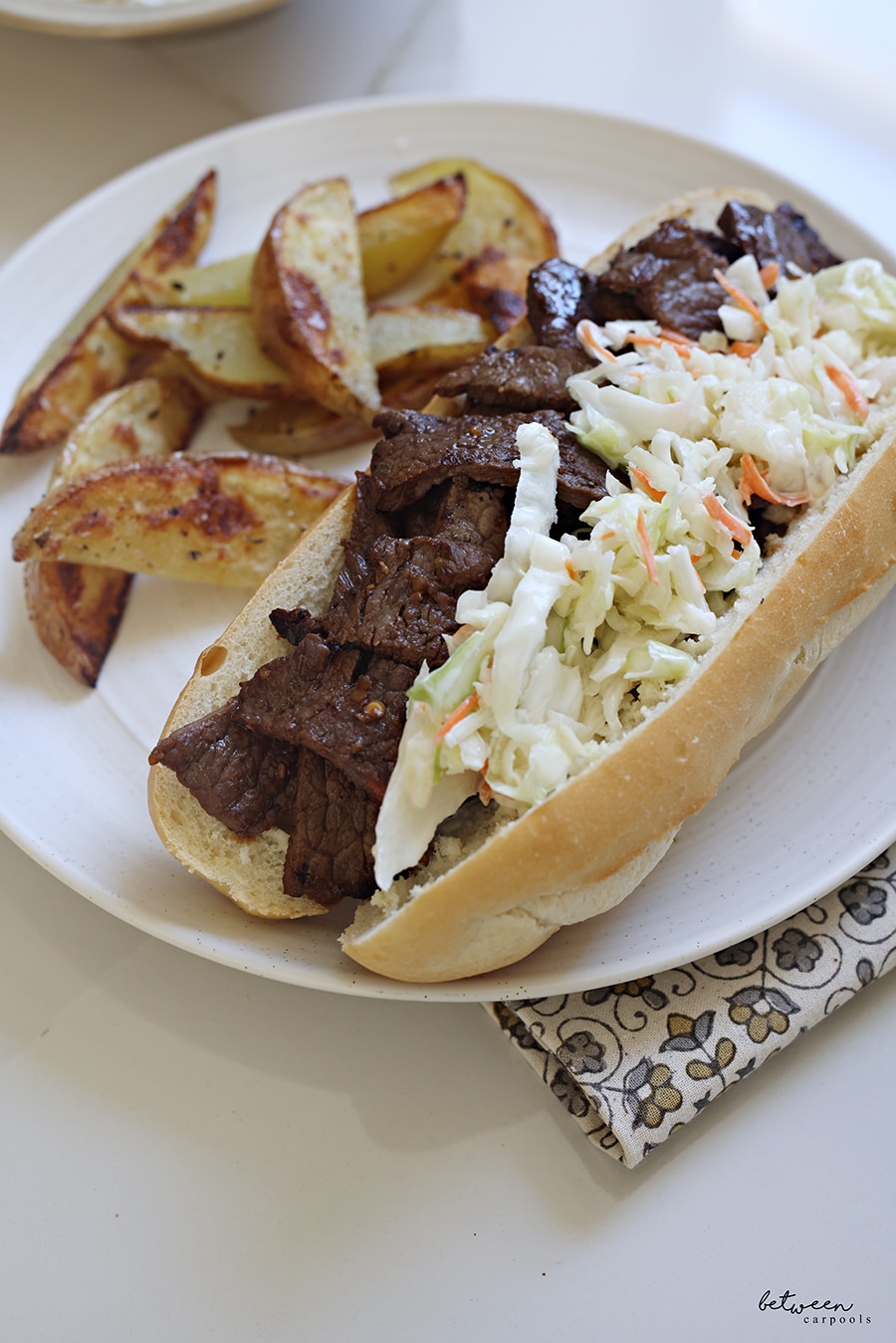 FOR EXCLUSIVE CONTENT AND A PEEK BEHIND THE SCENES, MAKE SURE TO JOIN OUR WHATSAPP STATUS HERE.