No time to cook tonight? Make this (almost) completely effortless chicken stir fry in minutes
Every cook needs a break sometimes (or often!). When I know that I'm going to have a busy work week, I look for the pre-breaded or pre-marinated chicken at Evergreen's meat department. There's always a lot to choose from, they're super well-priced (check out the label – someone did all the prep work for you and you don't have to pay anything extra!), and there's no take-out compromise because the food is still cooked fresh at home. Pair these Chinese-Style cutlets with ready prepped Stir Fry from the produce department (don't you love that you don't need to purchase each individual veggie and you get all the variety? It saves time and money) and you have a gorgeous meal with minimal effort. See below on how to prepare this meal if you're prepping from scratch.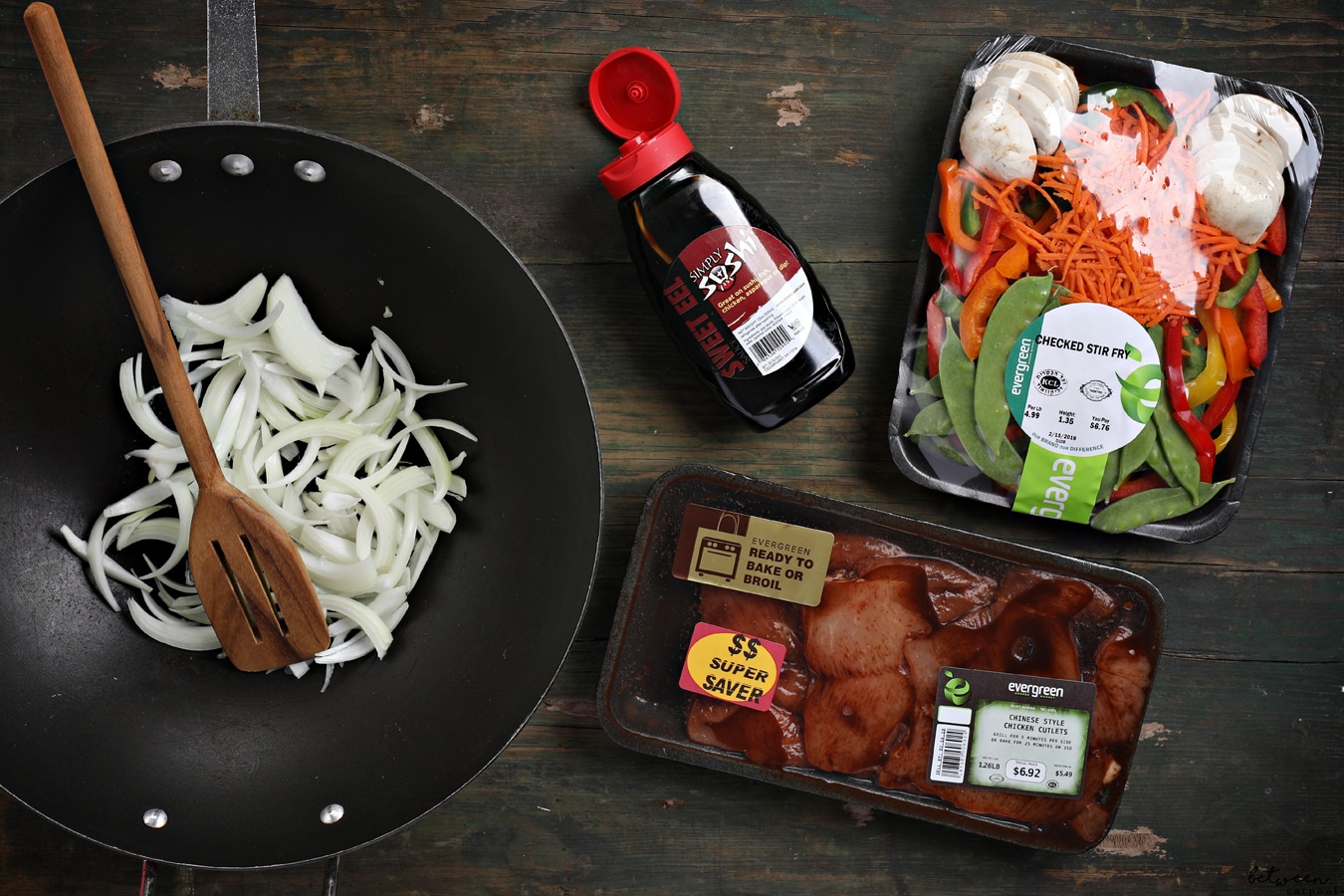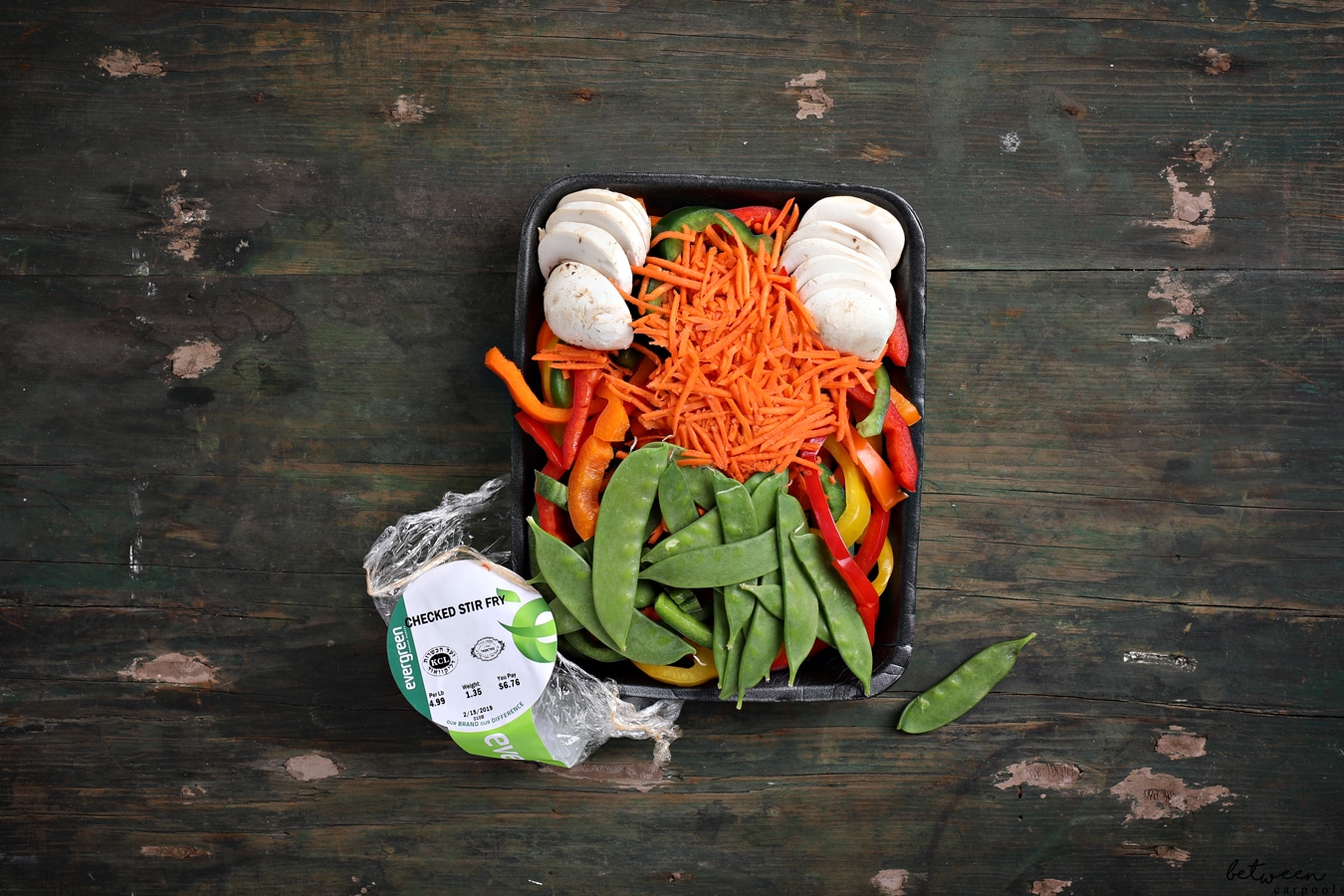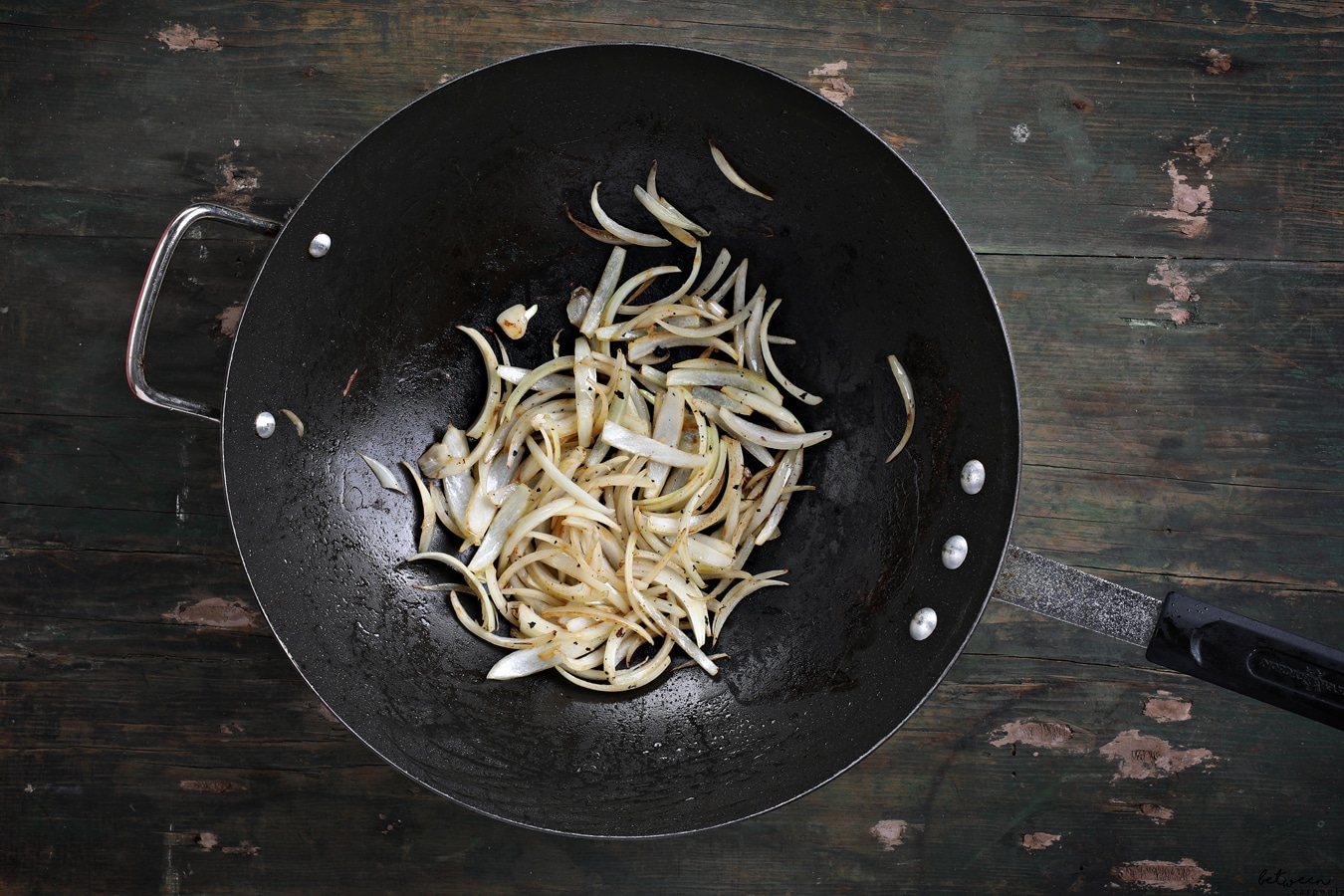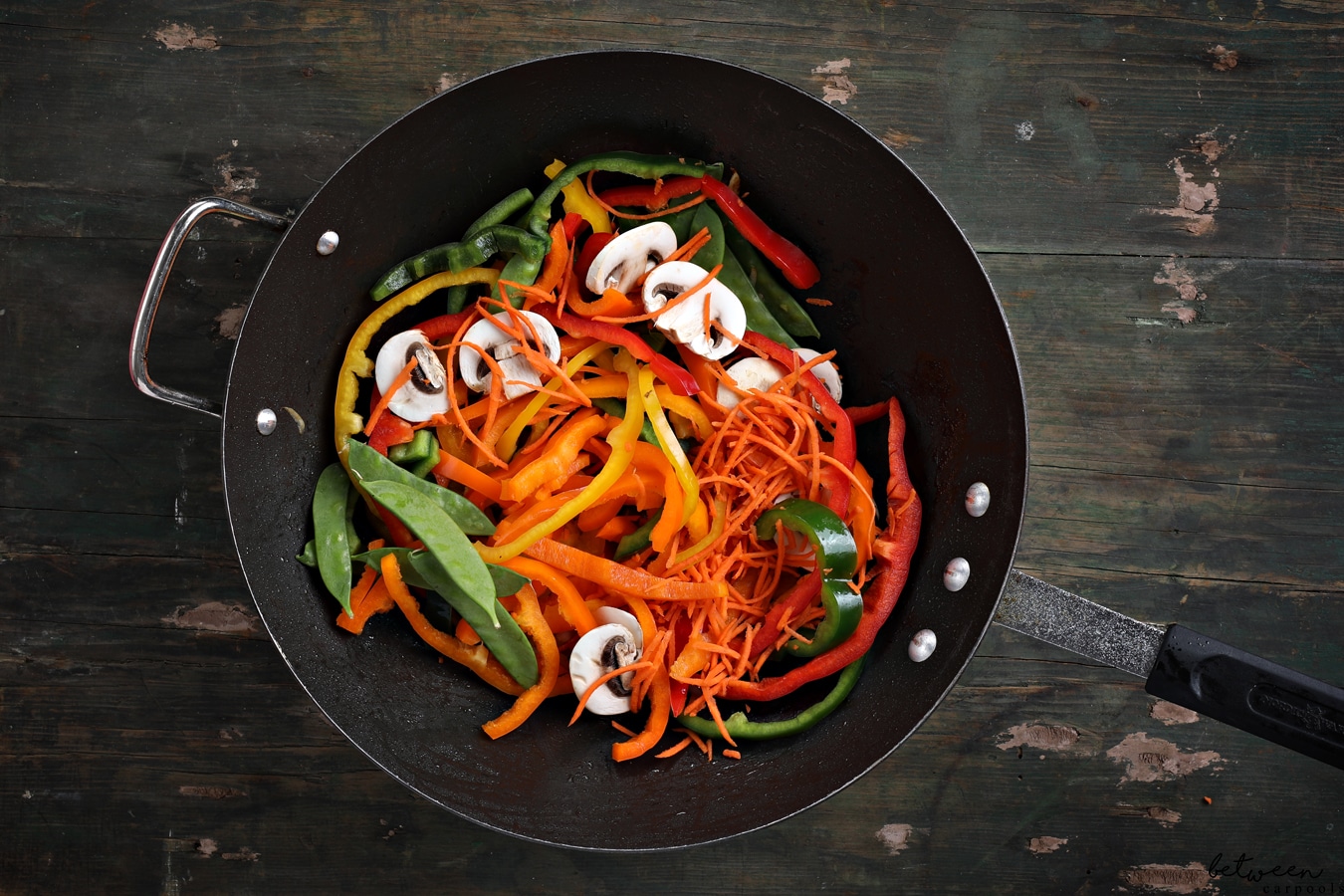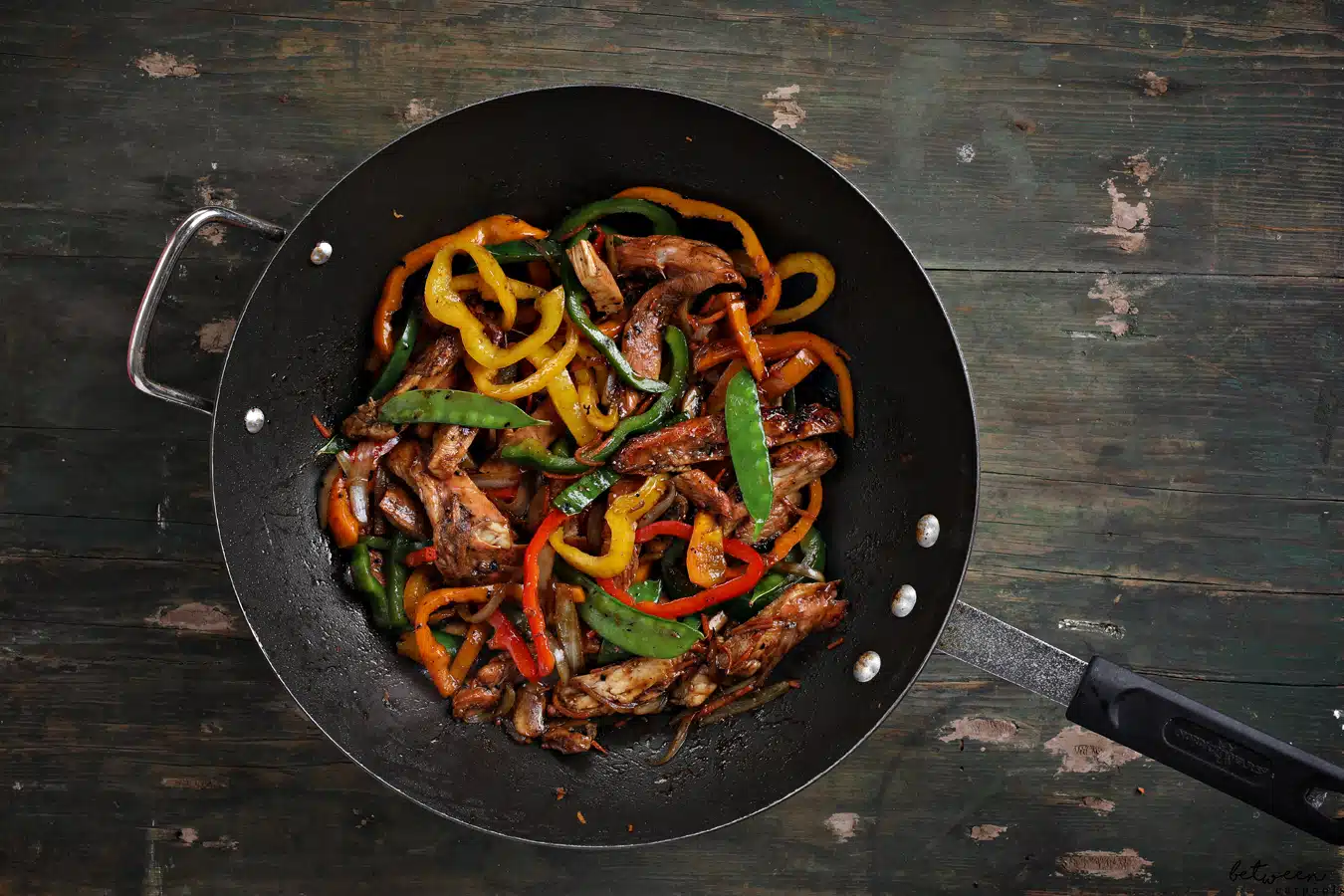 Chicken Teriyaki Stir Fry
Ingredients
Oil, for drizzling
1 onion, thinly sliced
1 package Evergreen Chinese-Style chicken cutlets
1 package Evergreen Checked Stir Fry
Sweet sauce (from the sushi dept.), for drizzling
Salt, to taste
Optional: Rice, Spaghetti or any long pasta
Instructions
Heat a wok or saute pan over high heat. Drizzle with oil or spray with cooking spray. Add chicken cutlets and cook for 3-4 minutes on each side. Remove from pan and slice into strips. Don't worry if some pieces are not cooked through 100% of the way. They'll finish cooking when you return them to the pan later.
Add onions and cook for 2 minutes, stirring often. Add stir-fry veggies and continue to cook over high-heat for 3-4 minutes, stirring often. You want the veggies to cook for a short time over high heat retain their bright color and crispness.
Add chicken strips back to then pan and toss together. You can also add pasta at this point if desired (if serving over rice, just add the chicken and veggies on top). Drizzle the whole dish with sweet sauce. Taste and add a pinch of salt if needed. Serve and enjoy!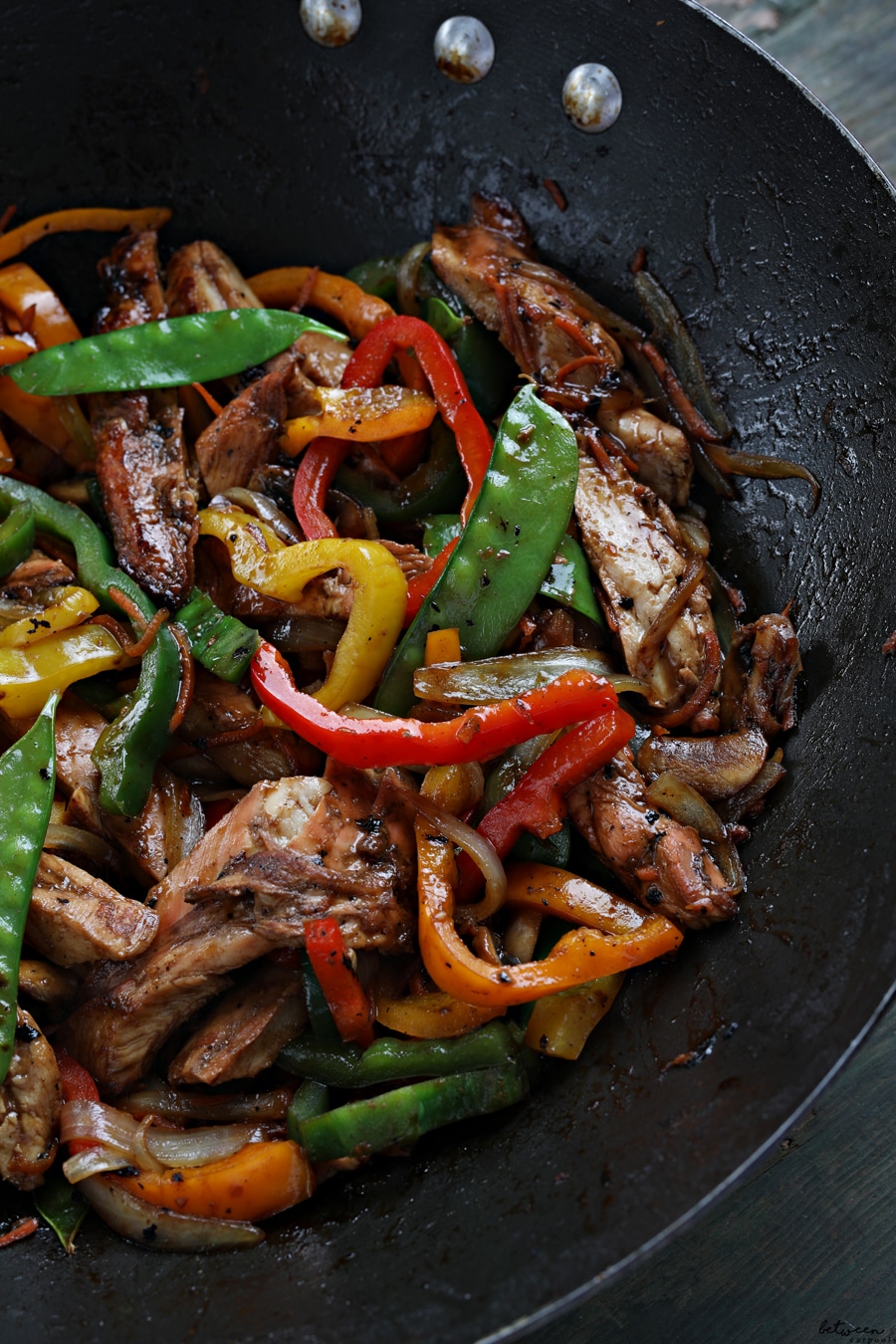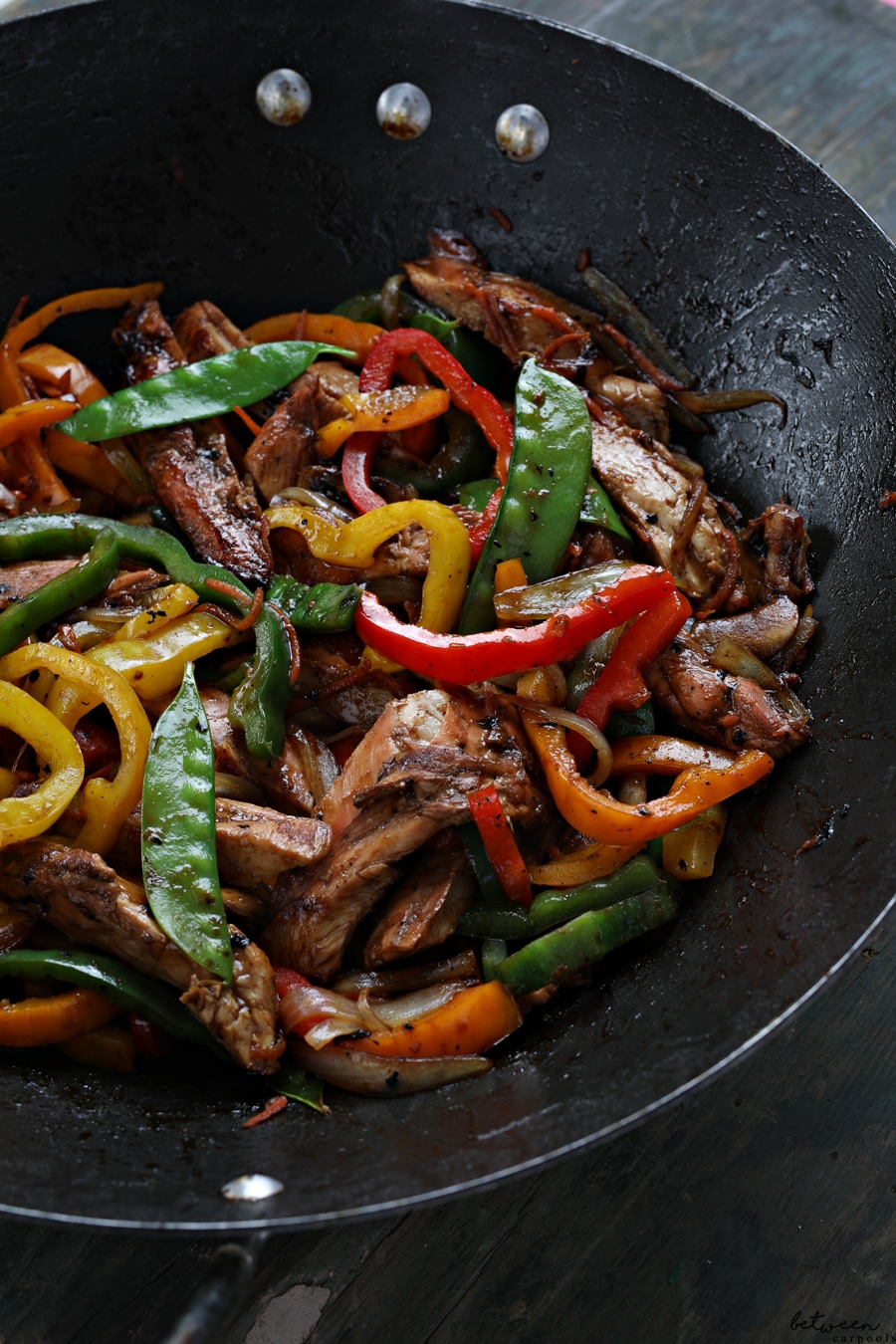 Don't have an Evergreen near you? Marinate your chicken cutlets in ¼ cup soy sauce, 1 ½ tablespoons sesame oil, 2 tablespoons honey or brown sugar, 2 crushed garlic cloves, and 1 teaspoon fresh or frozen minced ginger.  Our stir fry veggies included sliced mushrooms, sliced tri-color peppers, snow peas, and shredded carrots.