Do you like separates or a dress? Find the modest swimwear and cover-ups that work for you.
(Updated June 2021)
Everyone has different cover-up needs for swimming. Some wear them to the pool, some wear them in the pool…and some simply use modest swim gear as active wear for wherever summer takes them. No matter your need or modesty level, you'll find a swim cover-up that fits your needs.
Mix and Match
Do you prefer separates?
Choose a rashguard you like and pair it with a black (or coordinating color) skirt. Here are some picks for tops and bottoms.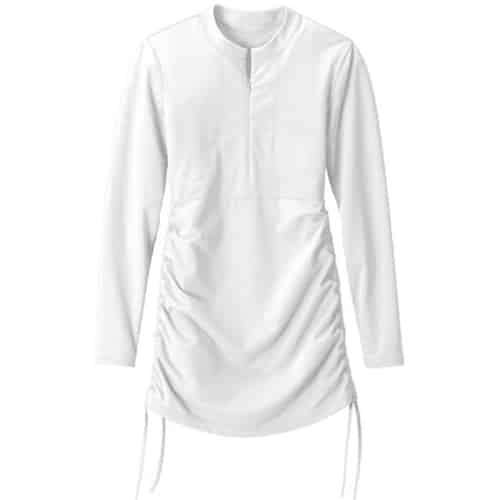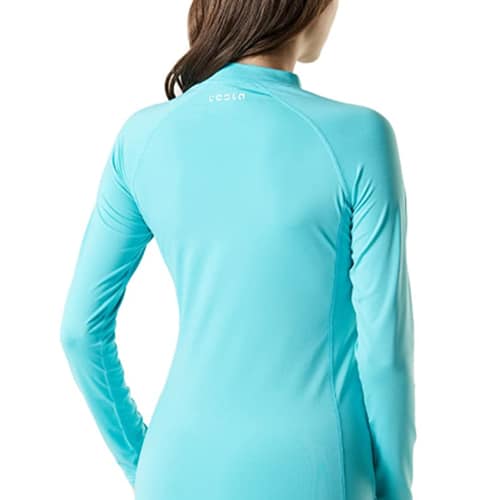 This rash guard has a half zip and comes in lots of fun colors…
and for a sleek and sporty look, Tesla offers even more options.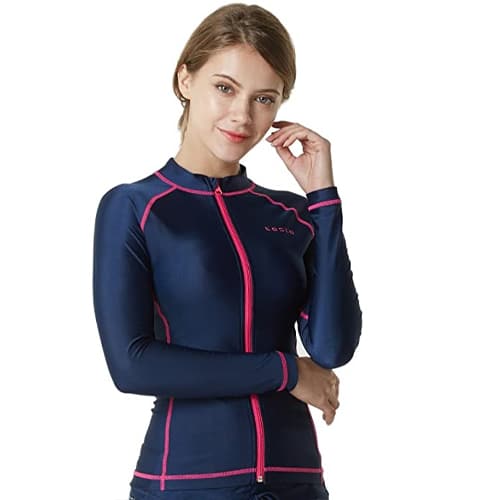 Here's a full zipper rash guard, also from Tesla, for practicality and ease.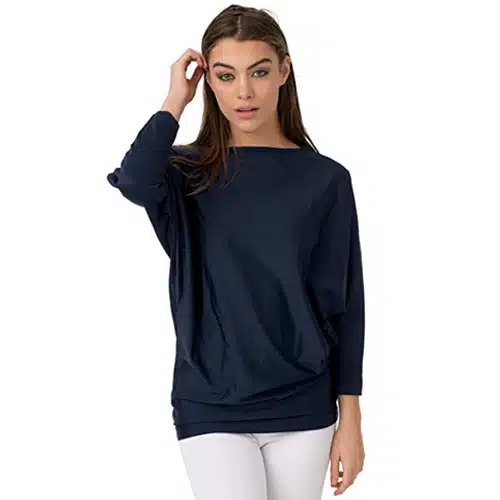 A dolman swim cover up is perfect for hiding a stomach and so flattering for every figure!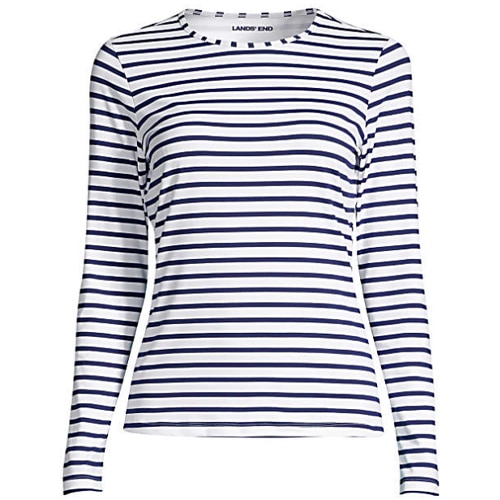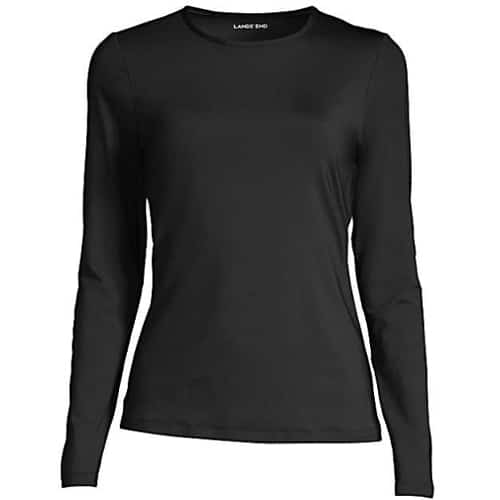 This Lands End rash guard definitely offers style for the active woman and this swim tee is just easy to wear…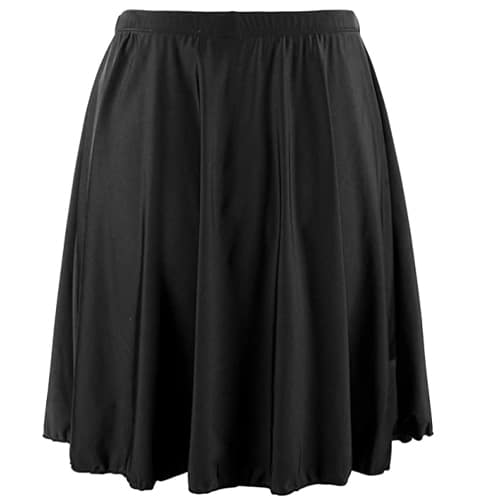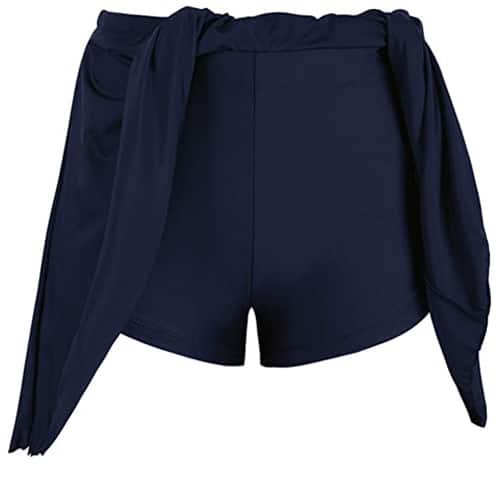 The reviews on this swim skirt says it hits to the knee, so most likely will work as swim gear for teens or shorter women. There's also tankini bottom attached underneath for full coverage while swimming.

This a- line swimsuit skirt from Undercover Waterwear is 24 inches and might be the most useful piece in your closet this summer, as it can easily go from pool to…carpools?
Here's a version with attached leggings (great for active swim, sports, biking, etc.) and here is a cheaper version of that.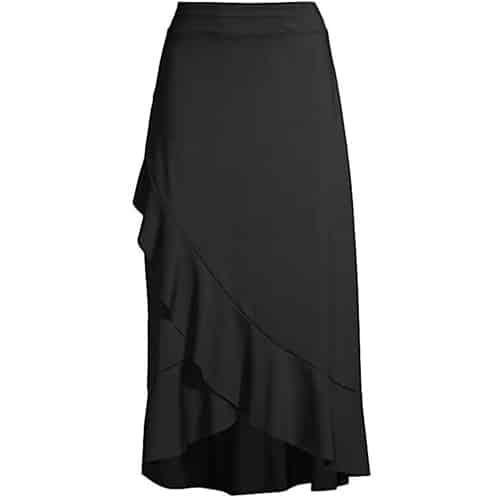 A Lands' End Ruffle Hem Midi Swim Cover-up Skirt.
You can check out Kosher Casuals line of skirts here.
Swim Dresses
And now for some of our favorite dresses!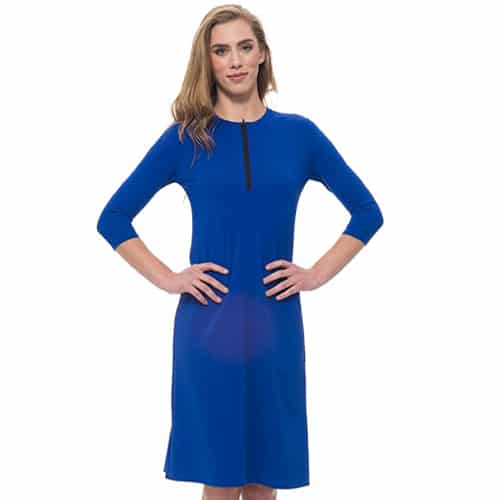 This half zip swim dress (available in 3 colors) is a very flattering style.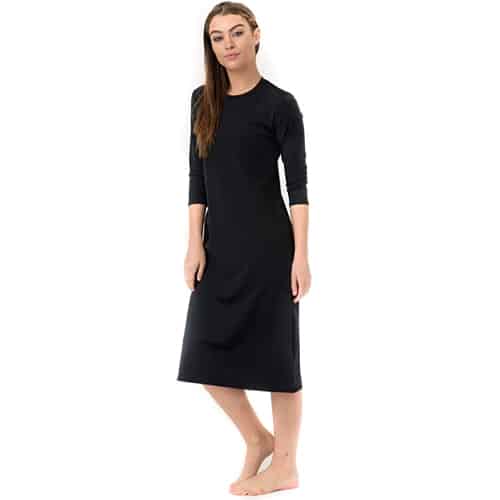 This basic dress is amazing. Not sure you'll make it to the pool? It can go with you anywhere.
You can get the perfect swimsuit at Myself Lingerie.
These swim dresses from Flamingo are a no-brainer.
And new swim dresses and 2-piece swim outfits from Dacee.
Need shorts for under your dress? You can find them here.