I wouldn't exactly call these recipes, but perhaps rather '5-Minute Solutions for Cooking Great Meat.'
These ideas are the type you collect from friends and family…feel free to make them your own.
1. The Stovetop Simmer
Use a minute roast or chuck. Sauté 2 diced onions, 3 sliced carrots, and 2 diced celery stalks for 5 minutes. Season with paprika and onion soup mix. Place the meat on top. Let simmer 3 hours. Let cool, slice, and serve with the gravy.
2. When Umami, Sweet, and Sour Meet
Use flanken, spare ribs or Miami Ribs. Combine ¼ cup ketchup, ¼ cup soy sauce, ¼ cup orange juice, and ¼ cup honey. Pour over meat. Cover and bake 3 hours or until soft.   
3 . Everything's Better with Sugar and Mustard
Use a French roast. Drizzle honey and Montreal steak seasoning over meat. Mix together 1 cup brown sugar, paprika, and enough yellow mustard to make a paste. Pour over meat. Cover and bake at 350ºF for 3 1/2 hours. Cool, slice, and reheat.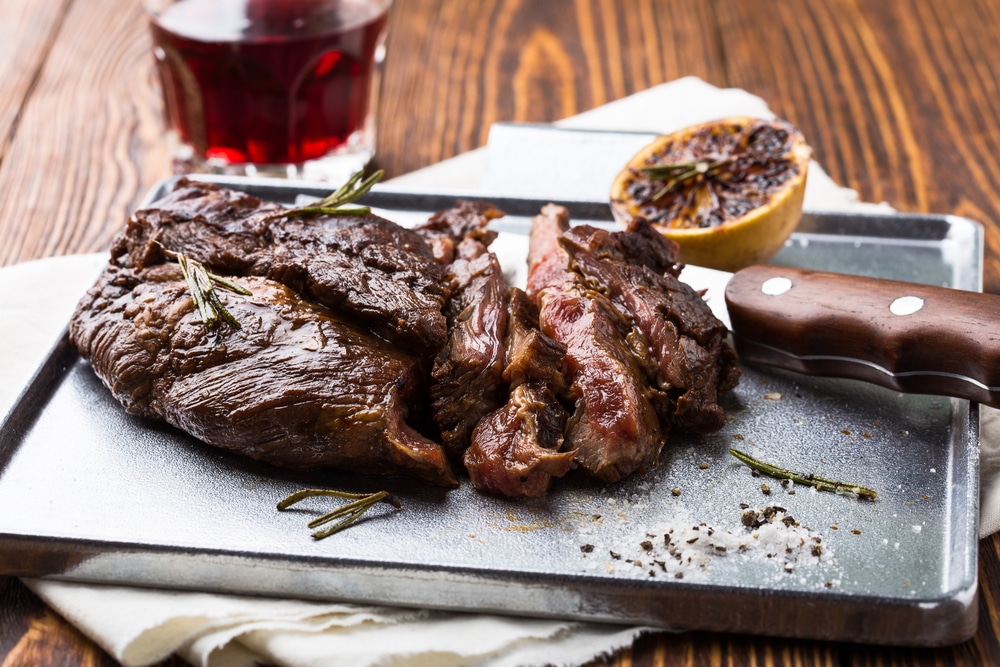 4. The Gravy Winner
Use a roast or flanken/spare rib. Slice onions and garlic place on the bottom of the pan. Season meat with salt and pepper. Cover and bake for 3 hours (2 hours for flanken on the bone). Combine  ¾  cup liquid from the roast (disregard remaining sauce and onions/garlic), ¾  cup brown sugar, and ¾  cup ketchup. Pour over sliced roast or flanken and bake uncovered for 20-30 (40 for the roast) minutes.
5. Spike the Sauce
Use a 4-pound brick roast or French roast. Mix together ¼ cup brown sugar, ¼ cup mustard, ¼ cup olive oil, ¼ cup soy sauce, 2 tablespoons whiskey, 4 scallions, and 4 minced garlic cloves. Pour over meat and bake covered at 350ºF for 3 hours. Slice and serve.
6. Slow Poke Steak
Use a skirt or Delmonico steak. Marinate overnight with olive oil, garlic, and rosemary. Sear it for one minute on each side. Cover and bake at 200ºF for 12 hours. Beneath the rack where the meat is cooking, place a pan of water.
p.s, Slow Cooker dinner ideas.