Tired of sliders, hot dogs, and even chicken skewers? Try chimichurri skirt steak at your next barbecue.
I serve this skirt steak alongside a salad, but have also paired it with mashed potatoes and grilled vegetables. It's also awesome because of how common the ingredients are. You'll love this one!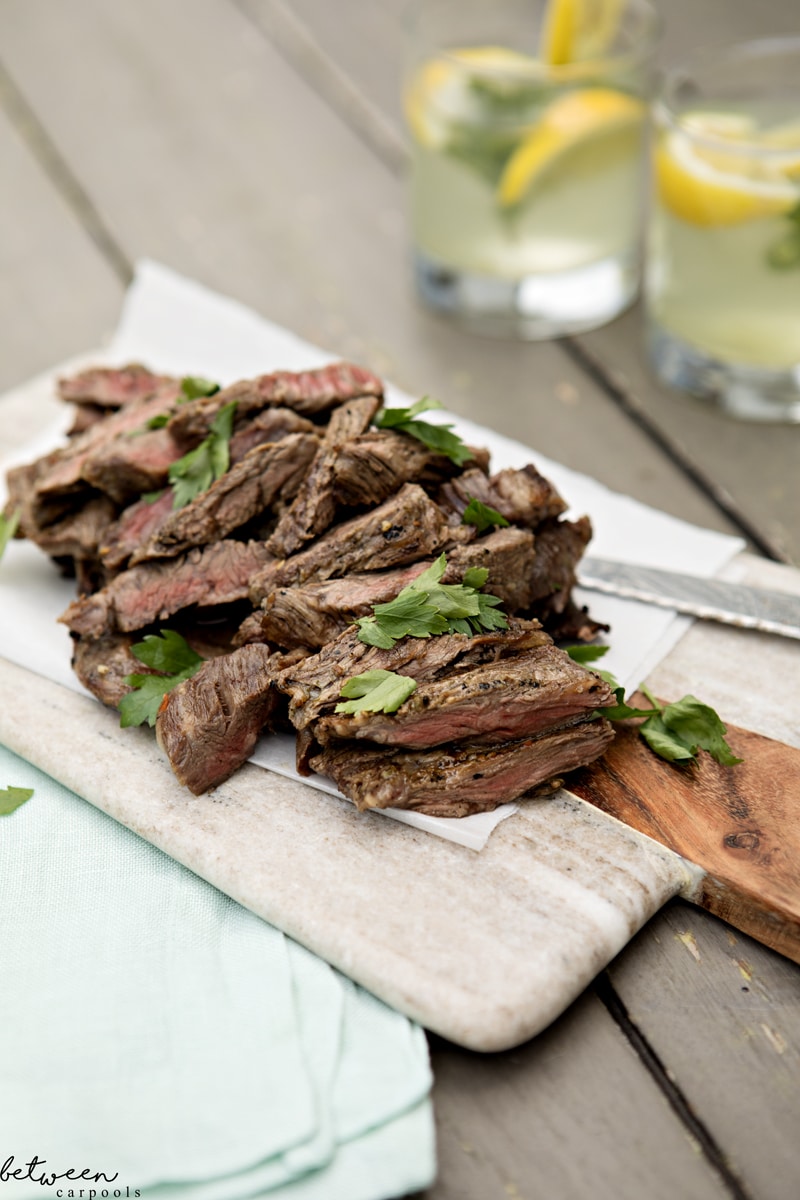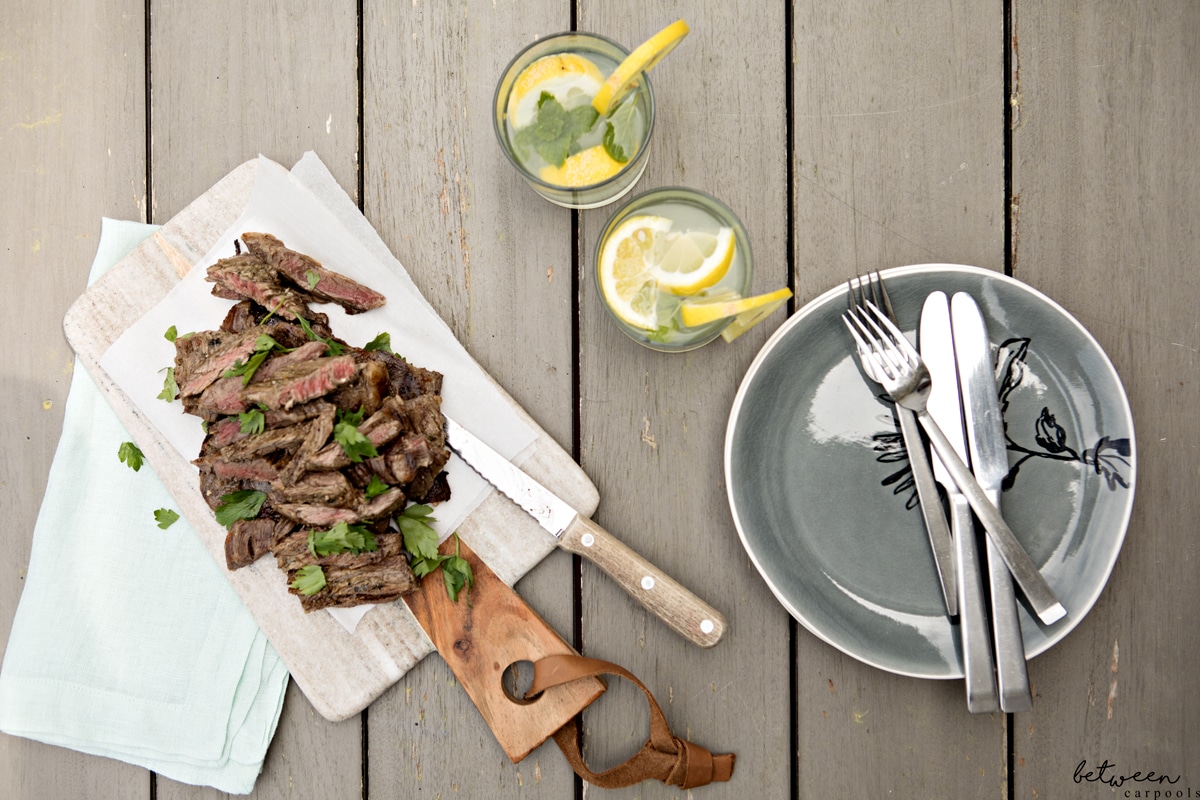 To learn how to prep your skirt steak before using in this recipe, see BCP's Skirt Steak Basics.

Chimichurri Skirt Steak
Ingredients
1½ pounds of skirt steak (about 2 medium steaks)
½ teaspoon dry thyme
½ teaspoon dry cilantro
½ teaspoon dry oregano
¼ teaspoon black pepper
⅛ teaspoon red pepper flakes
4 garlic cloves, crushed
2 tablespoons fresh parsley, minced
1 tablespoon red wine vinegar
⅓ cup lemon juice (fresh/bottled)
¼ cup olive oil
Instructions
Combine all of the marinade ingredients in a large flat baking dish or in a large Ziploc bag.
Add the meat and toss in the marinade. For a quick marinade, stab the meat using a fork or a paring knife to allow the seasoning to penetrate the steak.
For outdoor grilling: Preheat your BBQ for at least 10 minutes on high heat; grill for 4 minutes on each side.
For indoor grilling: Heat a grill pan/heavy duty pan on high heat for 2 minutes. Lower heat to medium high, then cook the meat for 4-6 minutes on each side.
Allow the meat to rest on a plate or cutting board for 5 minutes, then slice the meat thinly against the grain. Serve over a salad or in a sandwich.