Do you love our Life Pages? Want to keep them neat and organized? Bind them into a planner and never forget a "to-do." 
Before our Life Pages download was so beautifully designed by our own Shaindy Menzer, I had always used a spreadsheet version to map out my weeks.
I'd print them out and have them bound at FedEx Office so I could have a planner that was customized to fit my life.
Sure, you can always download our Life Pages, print out a few at a time, and staple them together. But I really like having them in a book.
It's easy.  
You can download Life Pages here and print out as many as you like. I only included 30 weeks in my book because I don't want it to be so thick. 
I also included a 12-month monthly calendar that I downloaded from Hebcal in my planner.
No, this doesn't fit in a pocketbook unless you have a tote-sized bag. I leave mine on my desk because that's where I cross off most of my to-do's.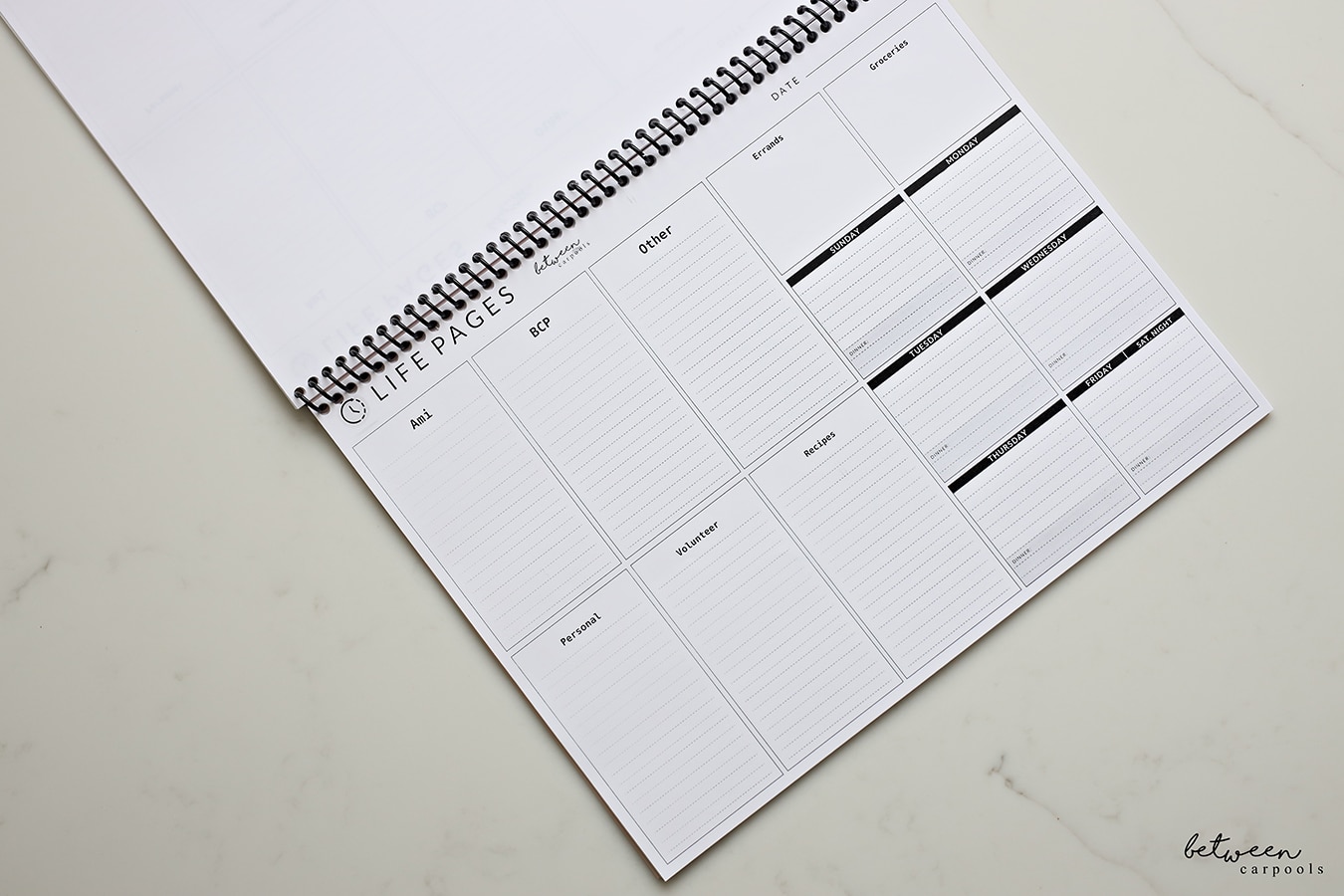 If you're printing at a local print shop:
Simply use a comb or coil binding to bind together a Hebcal calendar together with however many copies of Life Pages that you want. Add a piece of cardstock in the front and back. It's also nice to include a tab between the monthly and weekly sections so it's easy to flip from one section to the next.
If you're printing at FedEx Office:
For documents/custom projects, upload your files here. Then select all the options you want. All the features I added to my planner, including the type of paper, printing (black and white to keep the cost down), the coil binding, the blush pink cardstock (ala BCP), and the tab, were options. In the comments, I specified that I wanted 30 Life Pages copies in the planner. The total cost for me came to about $15.