Put your feet up and get some rest. Oh, so, how do you put your feet up on a red eye flight?
A short flight is like sitting in a car. You get on, you sit a bit, perhaps get some reading in, take a short nap if possible, and you get to your location.  But then there are those red eye flights. Those flights that you leave at night and land in the morning. Whether they are 6 hours, 12, or 16 hours, on those flights you really need to get some sleep or as the term implies, you will have some red eyes from fatigue.
Chantzy Weinstein shared this hack with us during one of the photoshoots. While trying to figure out how we could shoot this in real life (any photographer going on an airplane in the next few weeks??) we realized that even if we did have a photographer going on a plane, it would be quite difficult to take a decent photo of this hack.
So we called up our friend Esti Winter, illustrator extraordinaire, and asked her if she could draw this up. Our conversation went like this:
Esti: Ohhh the old hammock on the seat.
Leah: You heard of this?
Esti: Sure!
Leah: Really?
Esti: I use my hoodie if there's no blanket.
Leah: I thought Chantzy made it up!
Esti: I think every person thinks they made it up!!!
Leah: So you think you can draw it out? Because we think it would be impossible to shoot. And aside for that, no one we know is flying in the next couple weeks.
Esti:  Sure – like steps 1,2,3. There's actually a product for that too.
Leah: Esti how do you know all this? I fly all the time. I never heard of it.
Esti: Lol, I fly a few times a year. I guess I just really need a place for my feet.
Leah: Then I asked the perfect person
How to Create a Foot Hammock on the Airplane
Fold blanket diagonally & then roll up the blanket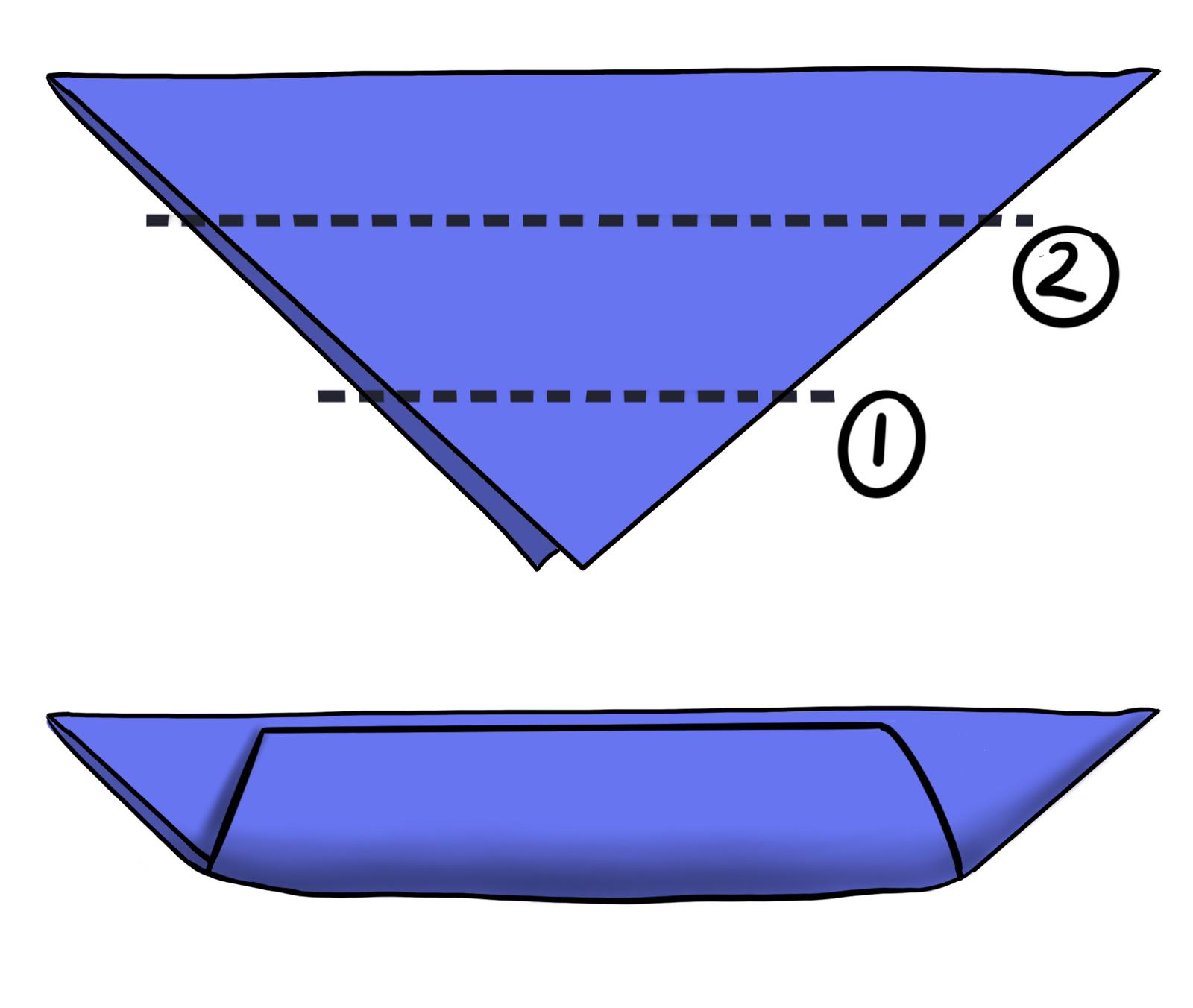 Make a double knot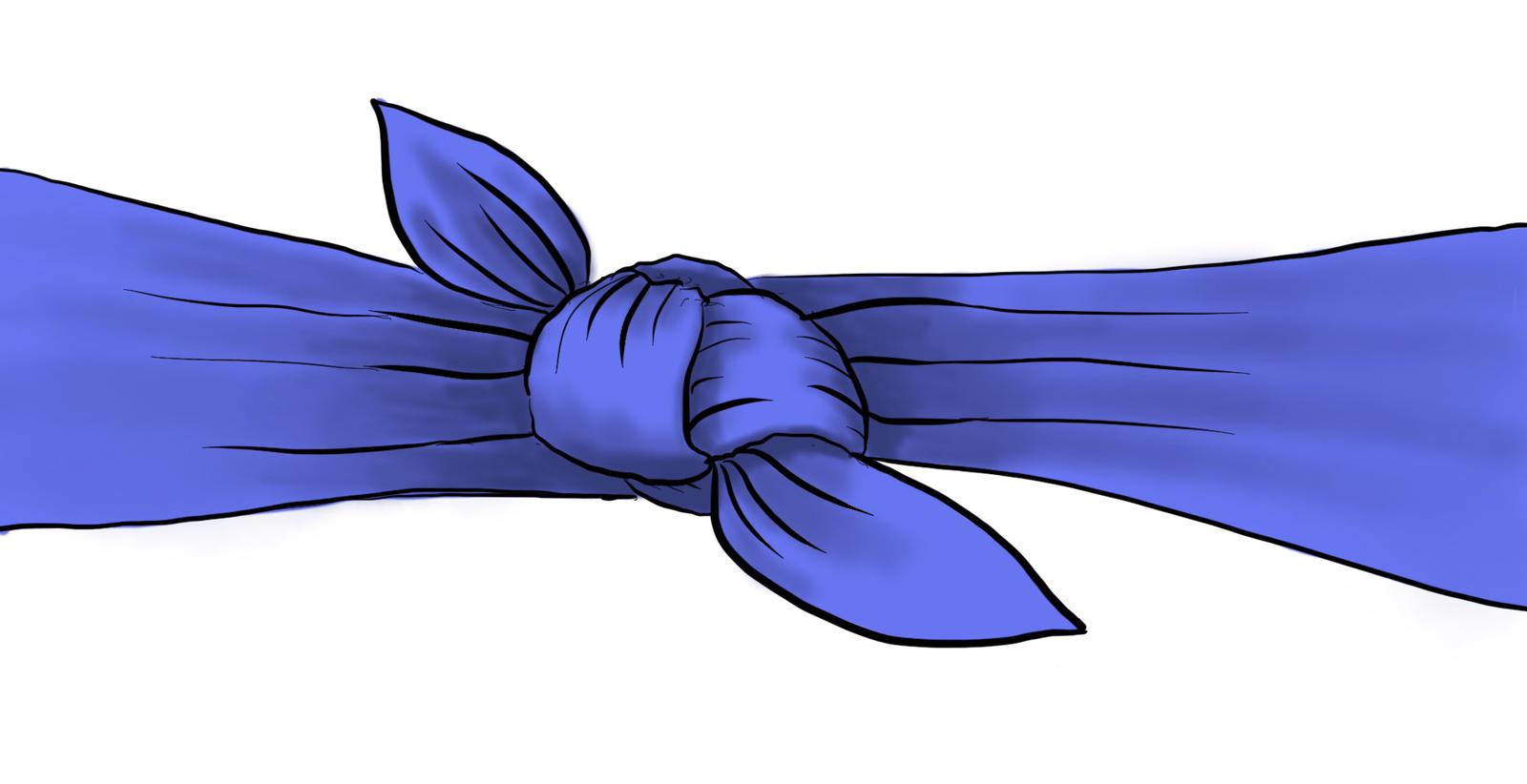 Place into tray and close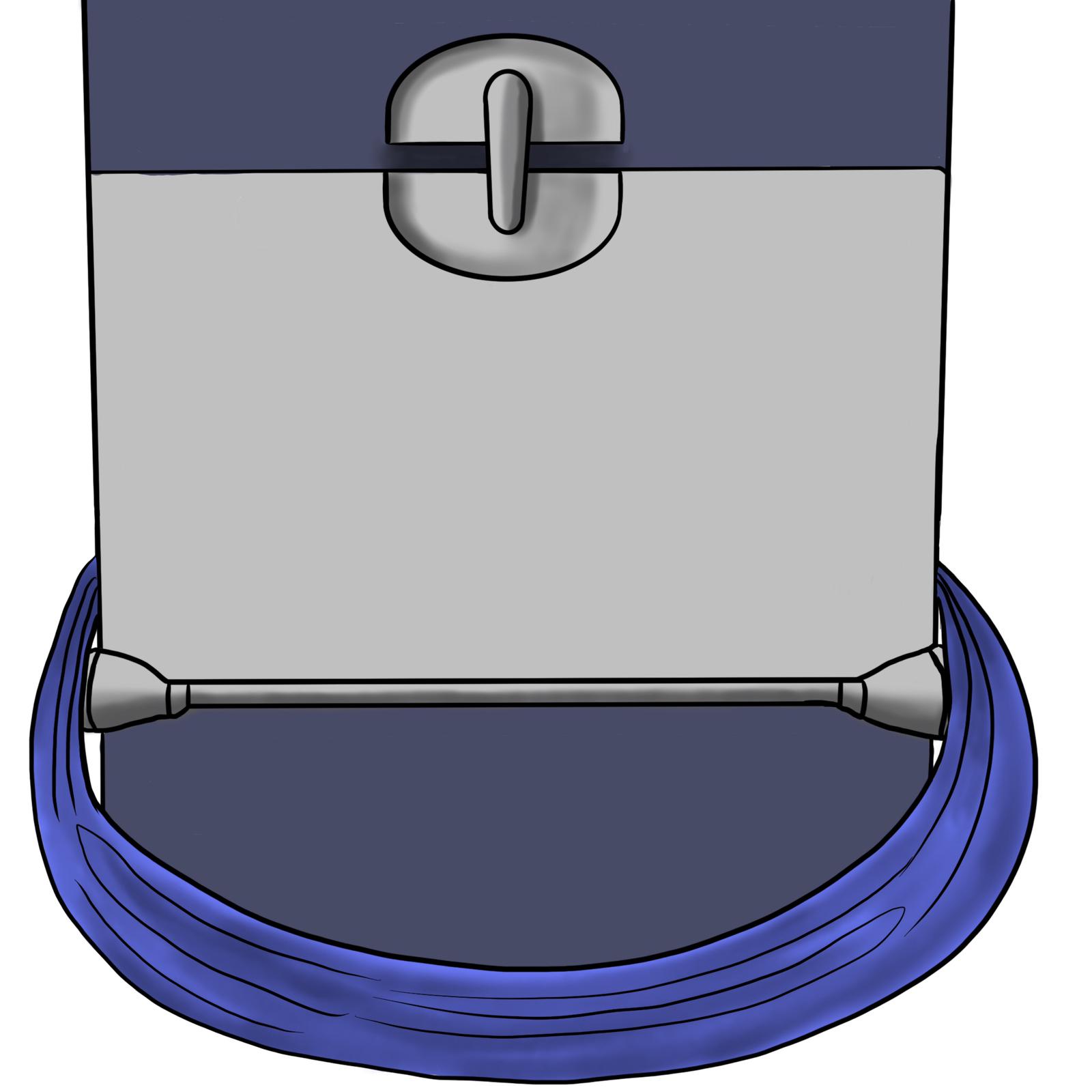 Hang feet in the hammock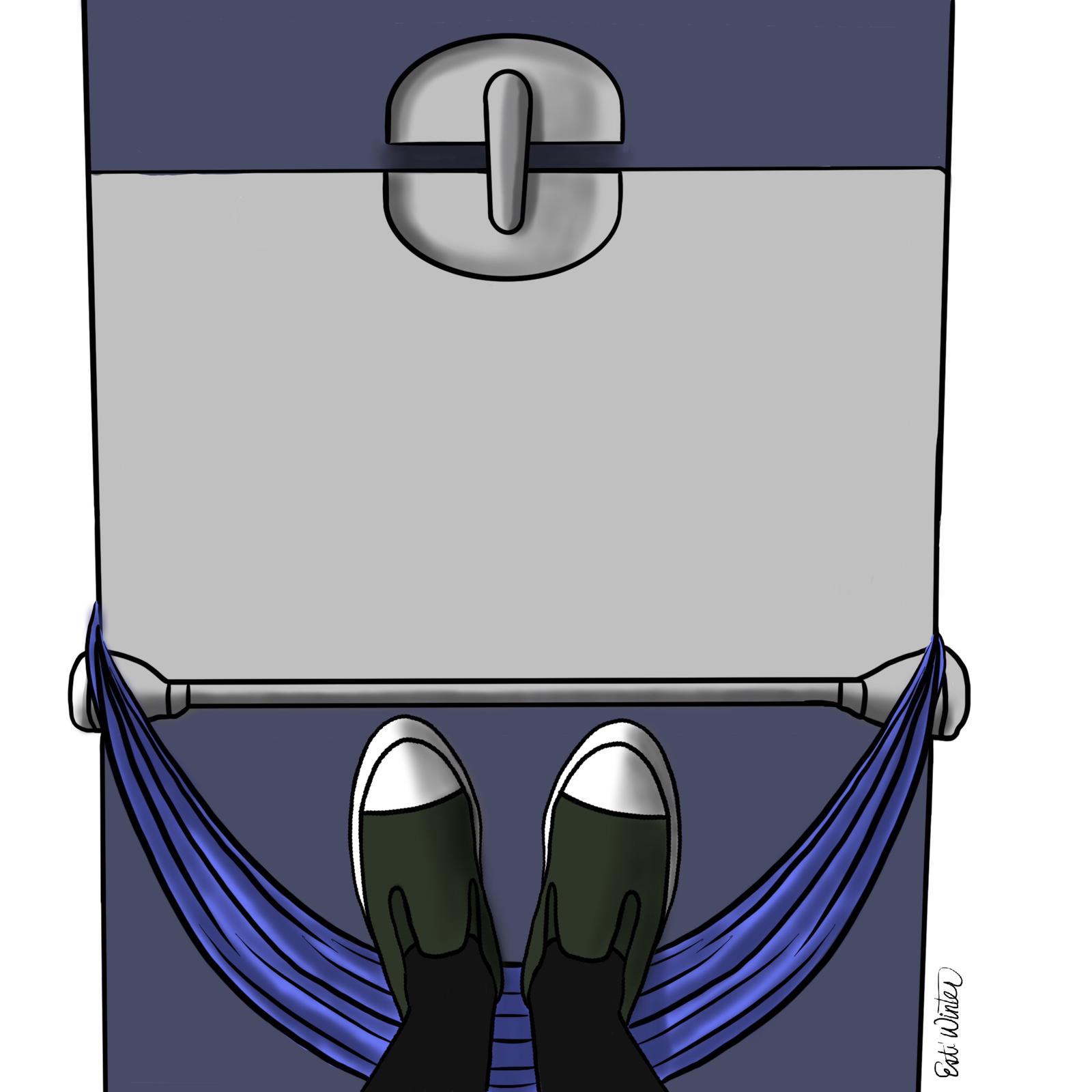 If you do want to purchase a foot hammock instead of making your own, click here.
Need to book that flight? Search on the clearest and easiest-t0-use travel search engine ever at Do-All Search Engine.

About Do-All Travel:
Are you ready to get up and go? We know you love the convenience of browsing for flights on your own 24/7…but wish there was someone reliable you could also speak to when you need to make a change. You can truly get it all when you search and book your flight using Do-All Travel's Super-Easy-to-Use Search Engine. When you use the Do-All engine, you'll find clear flight information, great pricing, and an effortless booking process. Whether you book online or over the phone, Do-All, the trusted name in travel for over 50 years, is standing by, ready to assist. Chat online or speak directly! Their agents are informed, experienced, and know everything they need to help you get to where you want to go.