We wouldn't make you take out the mixer for just any old cookies. For these candy bar cookies? Most definitely.
During the year, I pretty much stick to baking no-mixer bowl cakes, cookies, and bars, like these chocolate chip sticks or the oatmeal squares…comes Purim time and I get the baking bug. That's when I pull out the mixer for fresh Babkas and cookies that entail pulling out the mixer. These candy bar cookies are definitely worth having a mixer bowl to wash. They're so full of flavor with a surprise inside!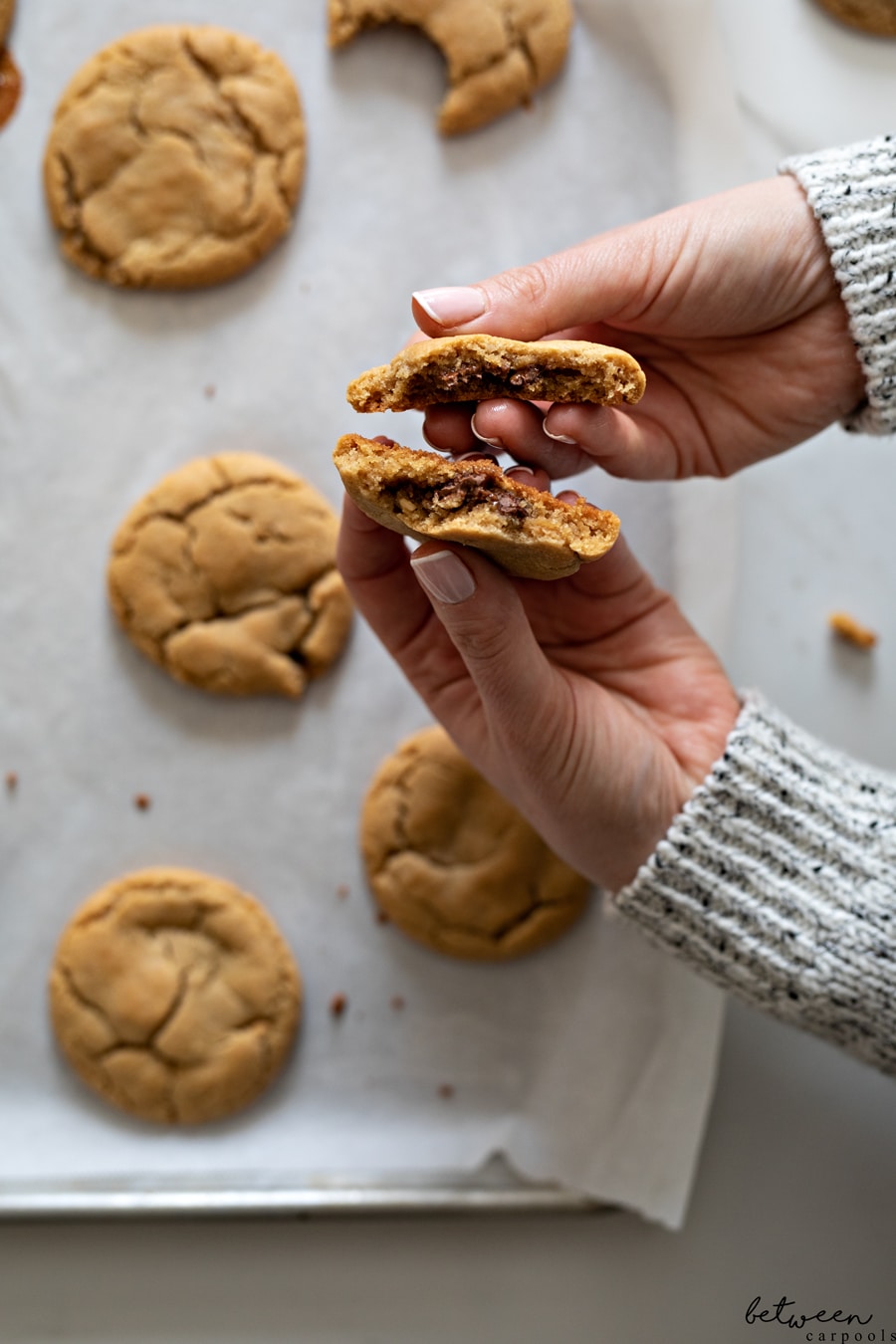 We had fun trying to guess what candy bar was inside each cookie and couldn't decide which version we liked better. Peanut Butter is a classic while Lotus was different for a change. Whatever you decide (or make both versions!) they taste delicious straight out of the oven and they're pretty good from the freezer (or so it seems, based on the crumbs left on the freezer shelf).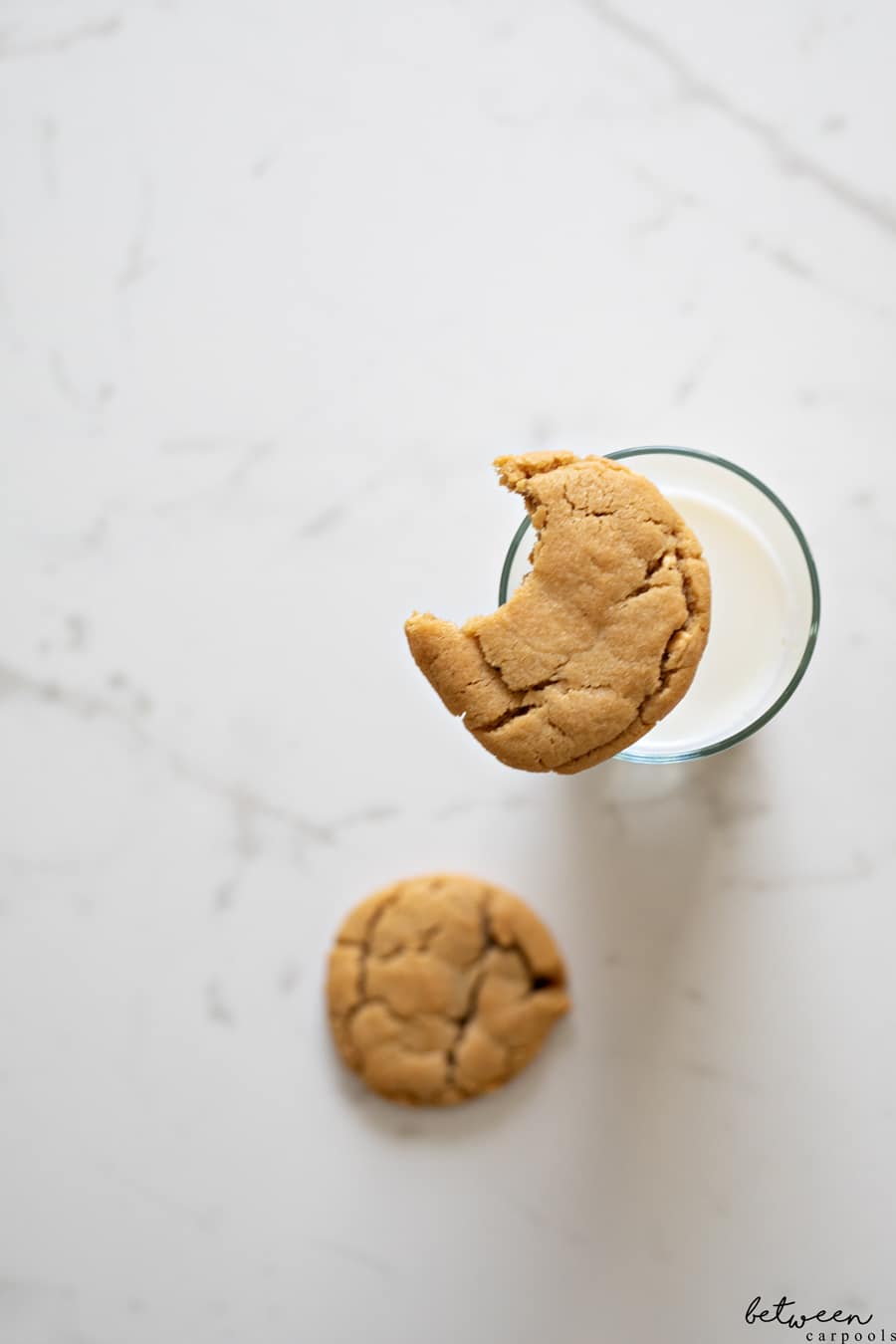 Candy Bar Cookies
Ingredients
2 (4 ounce) sticks butter, softened
1 cup sugar
1 cup brown sugar
1 cup chunky peanut butter or crunchy Lotus butter
1 teaspoon vanilla extract
2 eggs
3 cups flour
1 teaspoon baking soda
1 teaspoon baking powder
Pinch salt
40 mini Solos or mini Milk Munch bites (if using other candy bars you may need to cut them in half)
Instructions
Preheat oven to 350⁰F.
In a mixer, cream the butters, sugars, peanut/Lotus butter and extract for 4-5 minutes until fluffy. Slowly add the eggs. Mix the flour with soda, powder and salt. Gradually add it to the cookie batter. Mix until just combined. Do not overmix.
Divide the dough into 40 parts. Place the candy bar in the middle of each part and close the dough around the candy bar. Form into a round ball and place on a cookie sheet. Be sure to space them 3 inches apart as the cookie flattens.
Bake cookies for 13-15 minutes, or until the cookies are golden brown and have spread. Let cool and enjoy.