How and where do you find the perfect fit for your husky boys? Here's a complete resource, from shirt to pants and more.
While you are all reading this I'm praying that my son didn't go up a size. There are lots of articles out there what to do with an overweight child, and how to stop the epidemic of childhood obesity, but there is absolutely no help in how to shop for such a child. While I understand that dressing an overweight girl is more challenging I, baruch Hashem, only have experience with a husky boy. For those of you who have that challenge, this article will hopefully make that shopping process easier.
I'd like to think that the boys are fine wearing husky sizes; it's the mothers that have a harder time.
Feel free to add your comments, shopping tips, and ideas in the comments below.
Underwear:
Since you usually have to size up so that the underwear elastic doesn't dig into the waist, knit boxer briefs such as Gap's work well since there is no leg opening that gets too wide.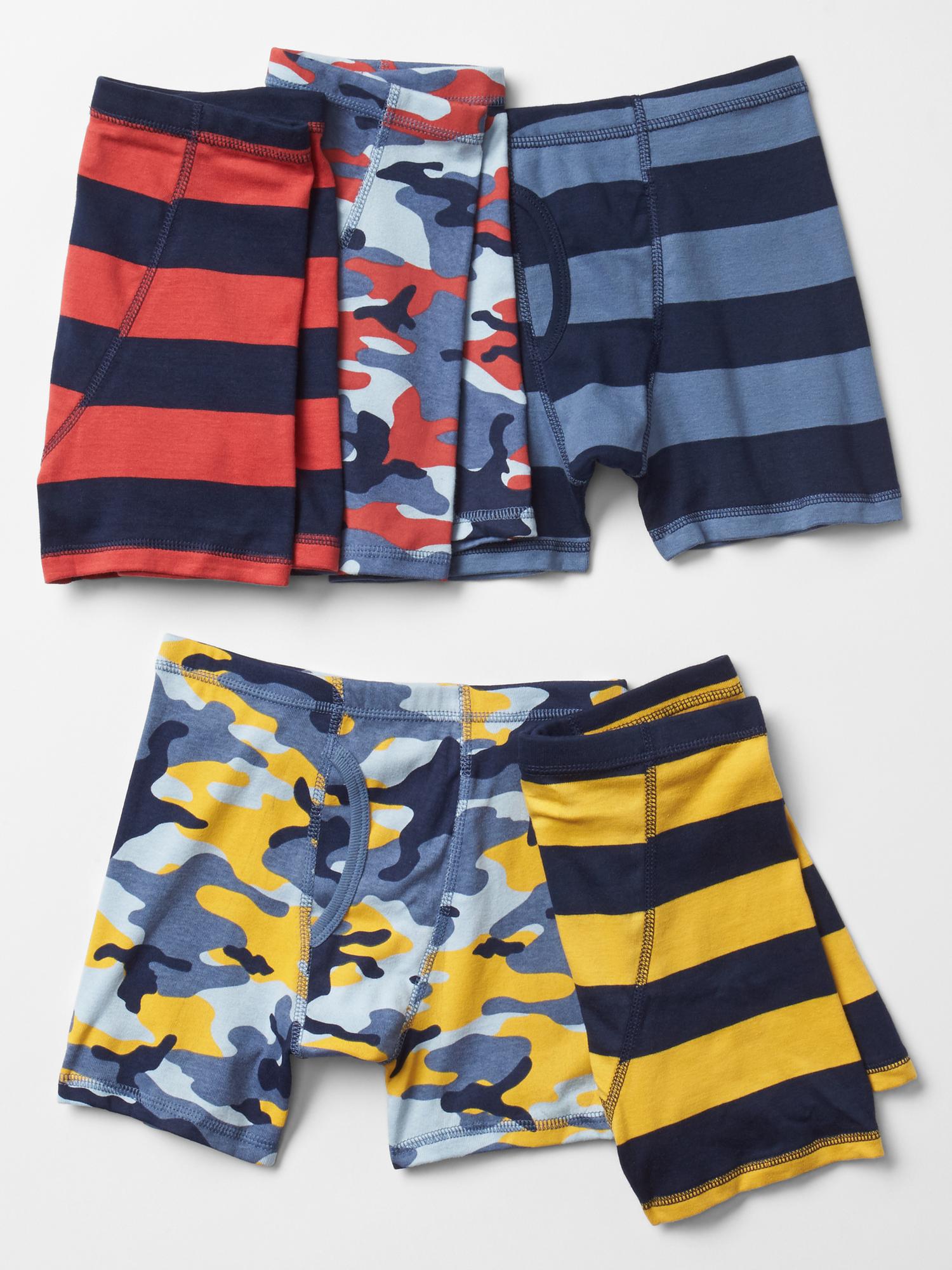 These striped ones from the Gap, have the elastic in the knit fabric, making them more comfortable.
Pants:
The problem with husky pants is that stores don't carry them. And since every child carries their weight differently, every company will fit differently on each child. The best thing to do is order from every single option in multiple sizes (sorry!) and try them all on. Once you find pants that fit, order more of them.
Pants must be ordered in "husky," since sizing up doesn't work well. Don't be scared to order skinny husky pants (it sounds like an oxymoron) because most husky pants that aren't skinny are terribly wide by the ankle (how fat do they think the ankles are?).
And remember: always search for coupons online before purchasing!
My favorites: For price and quality I prefer Children's Place and H&M (though skip H&M navy since it's not a good color. They do occasionally carry a great gray, but it's not always in stock).
Note: H&M runs bigger. An Old Navy Husky 18 is like a 13-14 H&M
Children's Place: Boys Skinny Chino Pants in Blue or Black (the jeans aren't jeans, just a thicker fabric).
Old Navy: Built-in Flex Skinny/Slim khakis. These are available in lots of fun colors or classic uniform colors.
Gap: Gap Shield Reinforced Straight Pants
H&M: Skinny Fit Generous Size Jeans or Husky Twill Pants and these NEW chinos
Tops:
For most tops it's not necessary to look for husky sizes; you can usually size up easily.
Polo Shirts:
Crewcuts and Zara long sleeve polo shirts are usually too narrow for husky kids once they are over 10 years old. Short-sleeved shirts at Children's Place, Gap, and Target are great options. For long-sleeved shirts, there are fewer options.
If you need solid-colored or striped polos with sleeves and without words, you have three options (as always, look at for coupons and sales).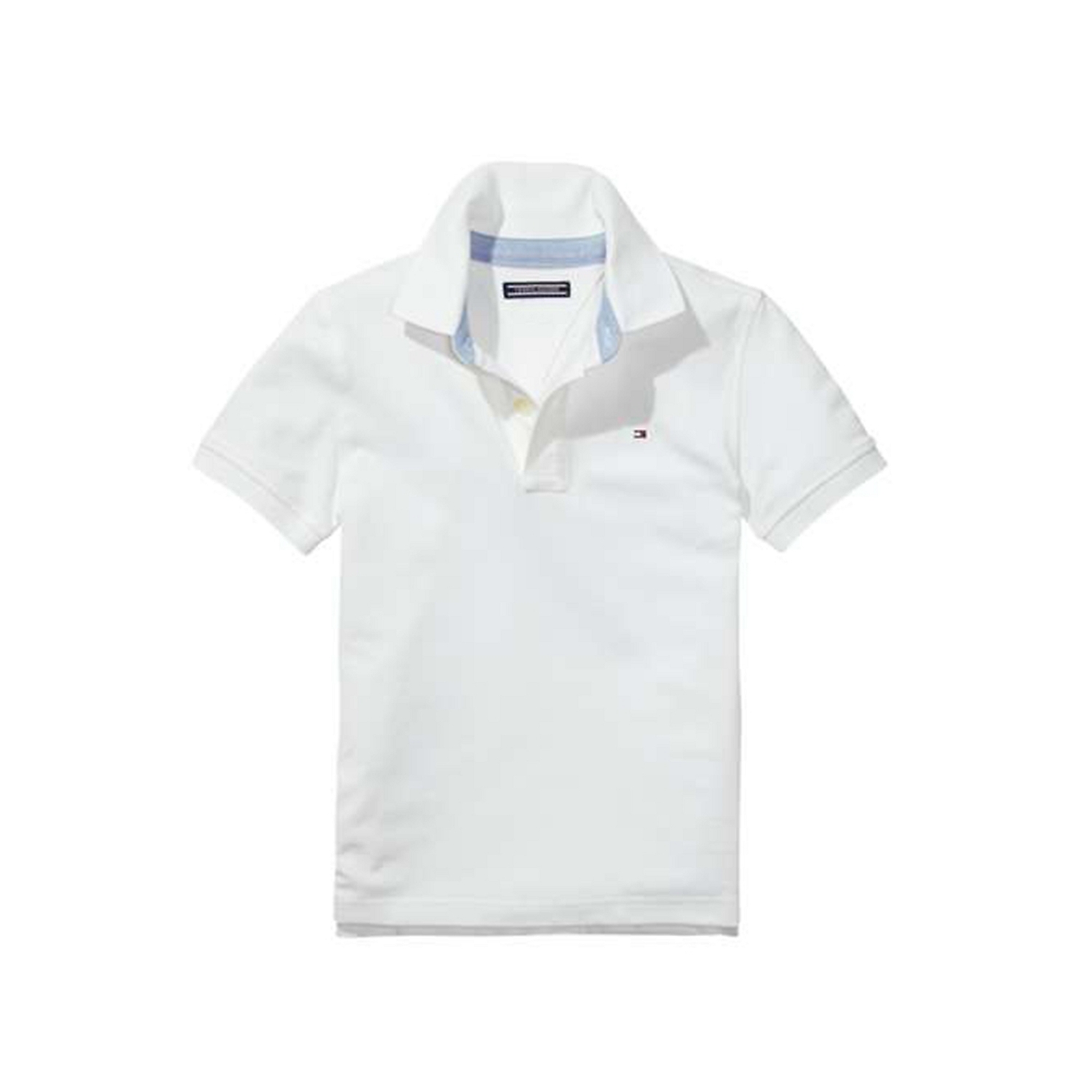 Tommy Hilfiger – There are lots of choices usually in the outlets or online. Usually, you can find great deals on the striped polos, though the cuffs stretch out quickly.
Polo Ralph Lauren – Great options in solid colors up to size 18-20.
Brooks Brothers – These run the widest; size XL (age 15-16) is bigger than RL 18-20
Button-Down Shirts:
Shirts usually look better on big guys, but not all kids are comfortable in them. Colored husky-sized shirts for weekdays tend to be very wide. Usually, regular shirts fit fine and are cheaper.
You can buy colored shirts at Children's Place, Old Navy, and Gap.
Once your guy outgrows those brands but isn't ready for men's shirts you can try Brooks Brothers or Ralph Lauren. They're pricier but they run wider and bigger.
Sweaters:
Please no ribbed, no cable, nor crew neck sweater…it makes them look heavier! V necks, half zip, henley or button-down sweaters are better options.
These are the three best options for quality and style: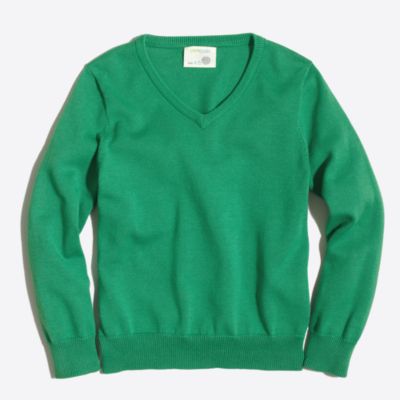 Brooks Brothers (for when you outgrow the other brands)
Swimsuits:
Surprisingly, this isn't easy. If you size up the swimming trunks get too long.
But there's great news!
Gap started making husky trunks and rash guards. (These are currently out of stock. We did find these Lands End husky options which also look great.) Those are now the best option. Previously, I found that Target swimsuits ran wider.
If you have a guy that outgrows Gap and Target, you can buy these Old Navy Mens 8″ inseam trunks since they run shorter.
May this year be the last year that you shop for husky sizes.
Looking for other great shopping tips? Check out the best of basics here.