Want to make a healthy low-cal side dish using the bag of frozen cauliflower that's in your freezer? Here's how.
This is not rice and definitely cauliflower. I don't believe in deception. But for those carb lovers that need to find a replacement, this is a great one. It doesn't taste like rice, yet it gives you a similar texture and feel while eating it.
The flavors are endless and you can season however you like.
The recipe only works in small batches unless you have a skillet larger than 12 inches. You need the surface space to cook the cauliflower. It comes together quite quickly and tastes good at room temperature too. A 2-pound bag of frozen cauliflower florets gives you two cups, or a double recipe.
To shred the cauliflower, it needs to be halfway defrosted. It should still be firm, but not rock hard like ice.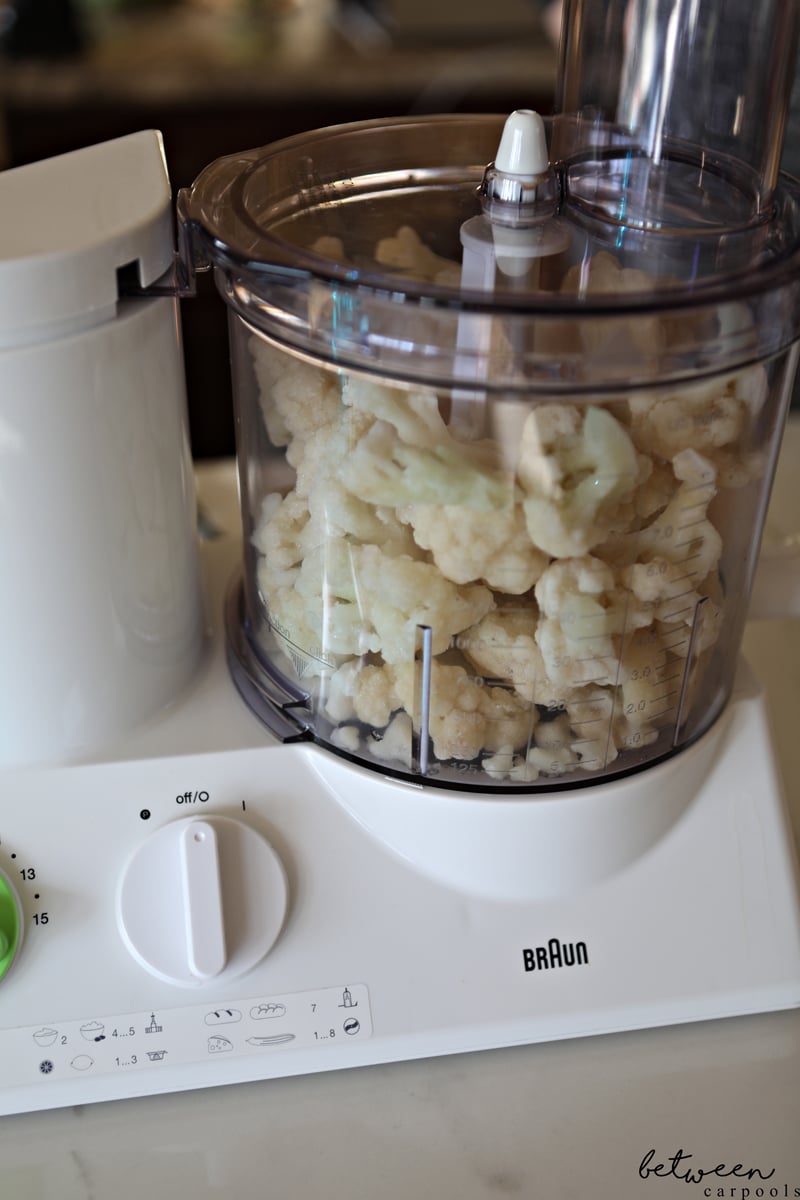 Use the S blade on your food processor and simply pulse until the cauliflower bits are the nice of grains of rice.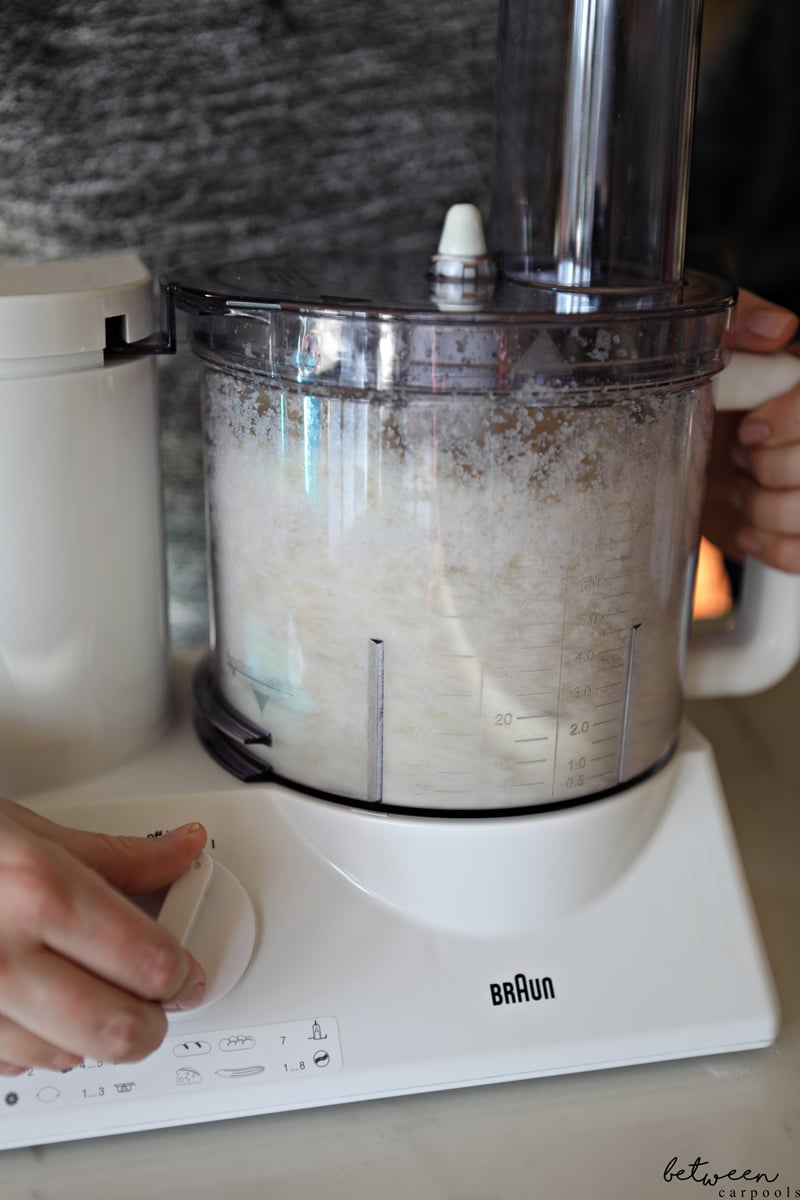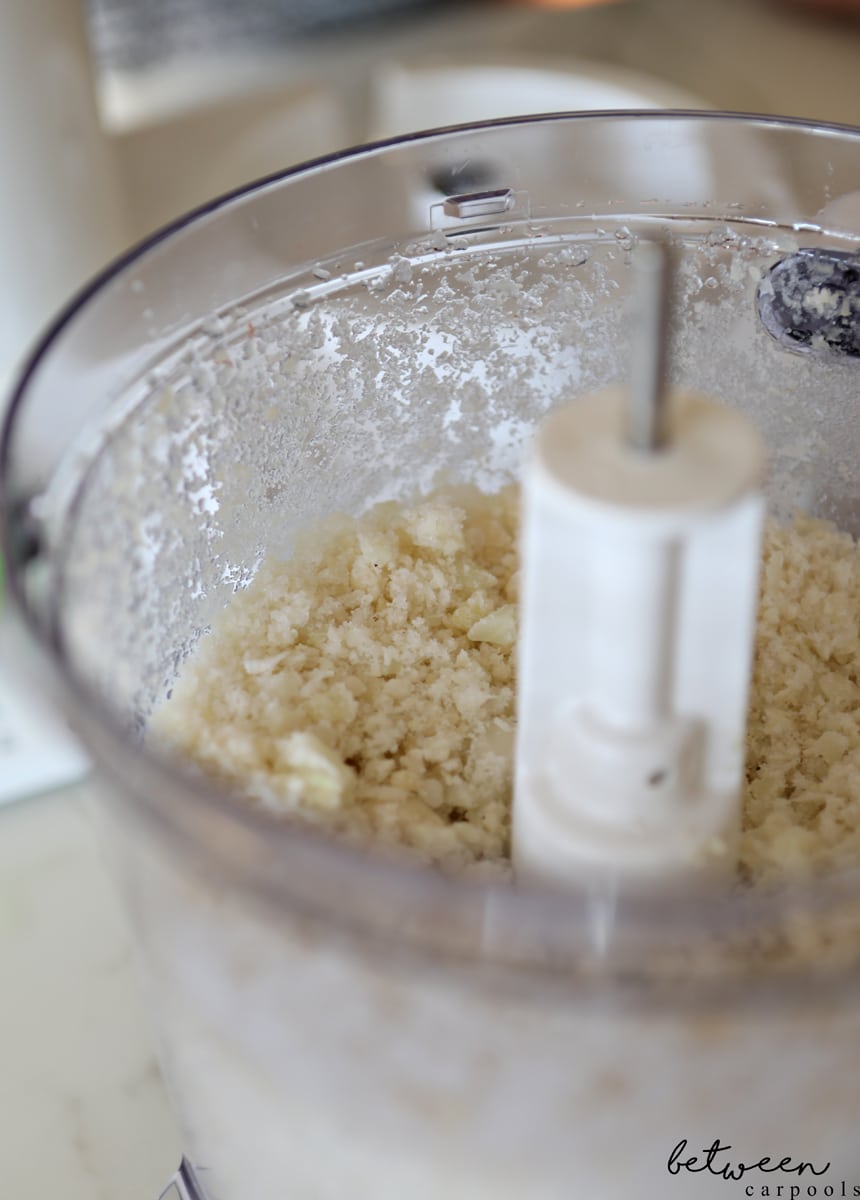 Beware – if you try to rush it and process completely frozen cauliflower, this will not work. Likewise, if you process frozen cauliflower after it has been completely thawed, it will turn to mush.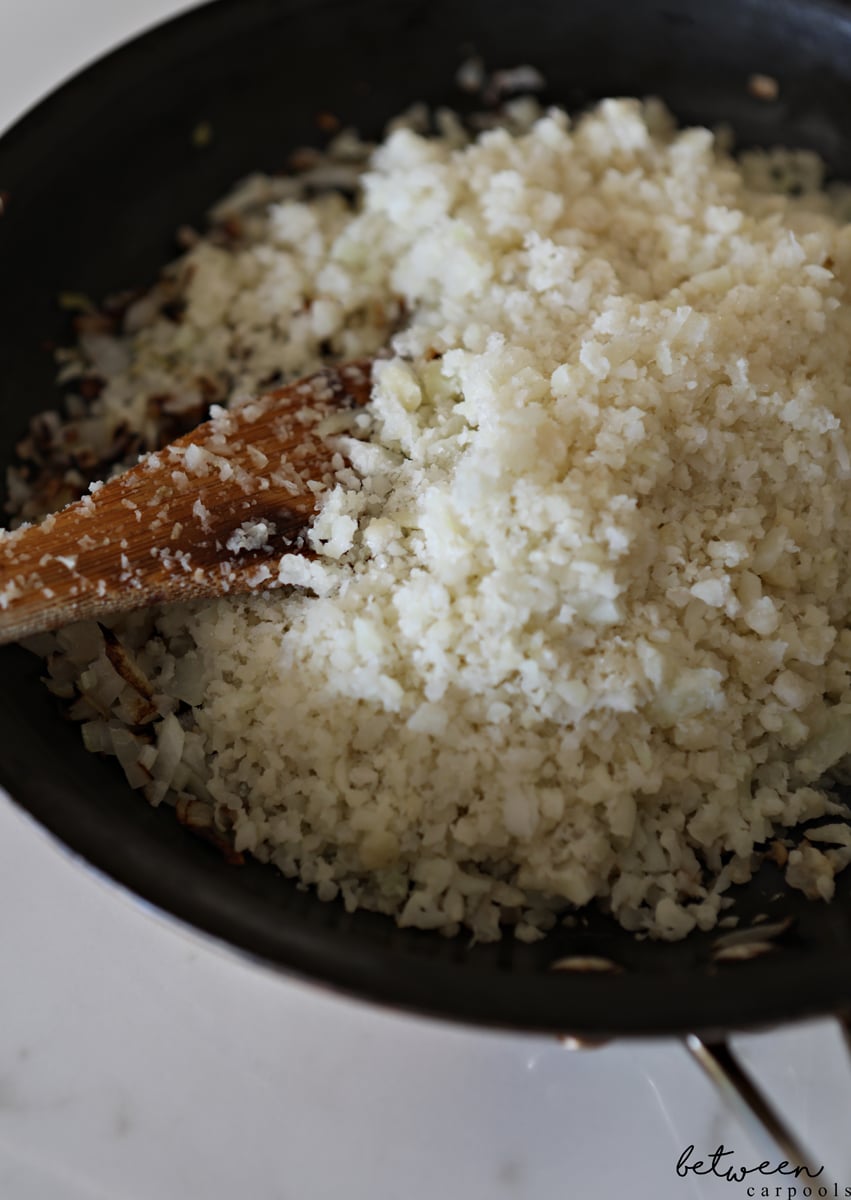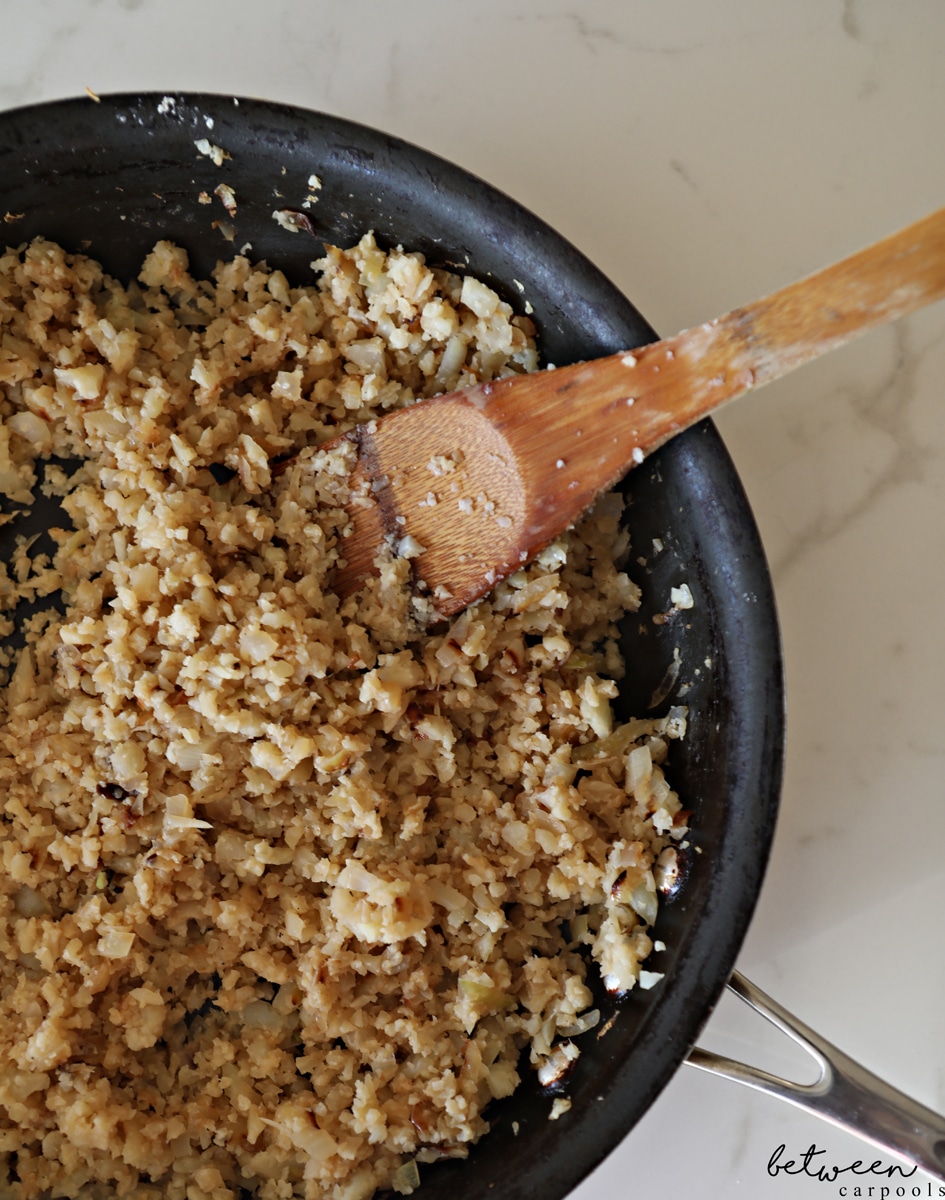 Onion Cauliflower Rice
Ingredients
1 tablespoon oil
1 onion, finely diced
1 (24-ounce) bag frozen cauliflower
Instructions
Heat oil in a large saute pan (you can also use cooking spray, but I find that this bit of oil really adds a lot). Add onion and cook until golden, 10-15 minutes.
Add cauliflower rice and cook for 5-7 minutes, stirring frequently. Season with salt and pepper.
Notes
Variations:

For Yellow Rice: Add ½ teaspoon each turmeric and chicken consomme powder. Season with garlic powder, salt, and pepper to taste. Optionally, you can omit the onion and add chopped scallion at the end.



For Garlic-Basil Rice: Season with ½ teaspoon each garlic powder and dried basil.
Prep ahead: Freeze zip-lock bags of riced cauliflower in desired portions. Simply throw into the saute pan frozen when you're ready to enjoy it.