It couldn't be easier to prepare these yummy potatoes – but good luck saving them for the meal.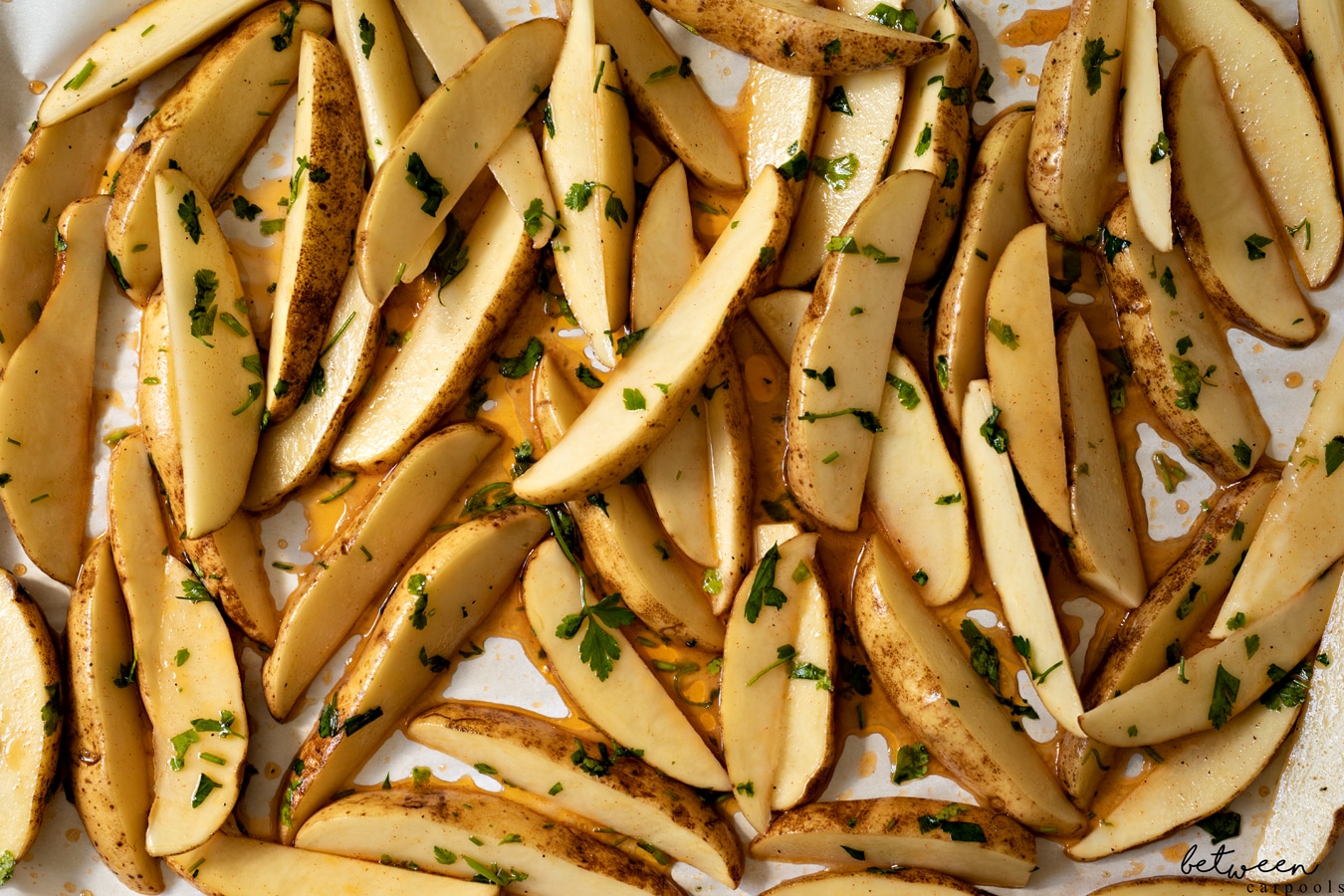 Sticky Maple Roasted Potato Wedges
Author:
Chef Meir Goldberg
Ingredients
7 Idaho potatoes
1 cup parsley, finely chopped
¾ cup maple syrup
½ cup olive oil
Salt, pepper and sweet paprika to taste.
Instructions
Preheat oven to 375⁰F.
Combine all ingredients but the potatoes in a bowl. Cut the potatoes in wedges.
Line a sheet pan with baking paper and drizzle with some additional olive oil. Place the wedges lying down on the sheet pan. Brush the maple-parsley mixture evenly on all sides of the wedges.
Bake for 45 minutes. Raise oven temperature to 400⁰F. Flip the wedges over and bake for an additional 15-20 minutes.