Spend two minutes now and you'll have a much better chance of having your airPods returned to you if you lose them.
AirPods are expensive – and easy to lose. That combination has caused frustration for many people. And while we can't really prevent you from losing them, we have a tip that can help have them returned.
First – a low-tech option. Label the outside of your case with your name and phone number. If anyone finds the case, either with or without the airpods in them, they can return it.
But there's a higher-tech solution that can do more. When you connect your airPods to your phone, you can choose a name for them. (The default will be the first name associated with your Apple ID.) This is the name that will pop up whenever they are connected to your phone.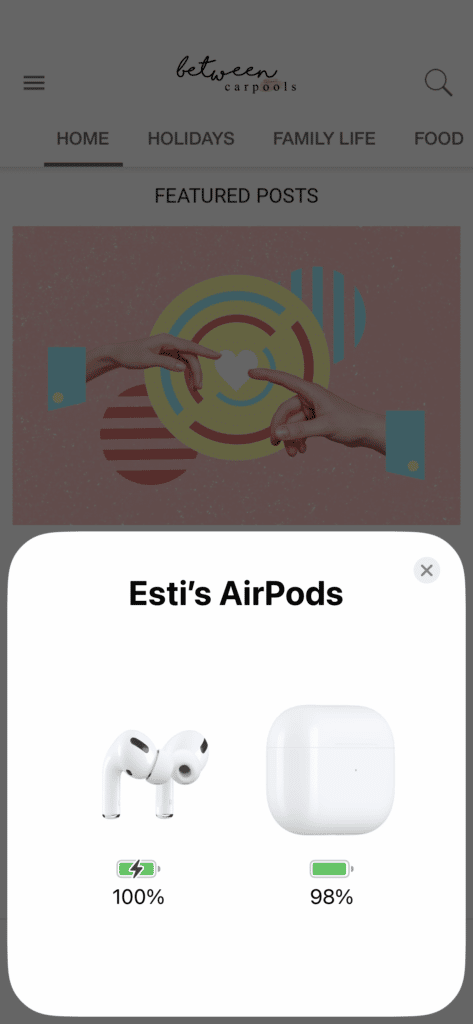 They will also show up with that name on someone else's iPhone if they try to connect to the airPods.
This means if you lose your airpods and they are found by someone who has an iPhone, they can simply open the airpods case near their phone and the name of the airpods will come up on the phone. But, if the name is "Esti's airpods" that won't help much.
So how should you make it more helpful? Change the name of your airpods to your contact info. If someone connects to your airpods and sees "pls return to 888-555-1212" or "email esti@gmail.com," all it takes is a bit of goodwill and they'll reach out to you. And here's where this technique is better than just a label on the case: if someone finds the airpods without the case, they can connect them using their own case – and your info will come up! Even if they don't have the best intentions to begin with, when they try to connect them for their own use, they'll see the info. Makes it a bit harder to justify the "finders keepers" rule…
How can you do this? Follow these simple steps:
Make sure your airpods are connected to your phone. Go to settings and you'll see your airpods under the Apple ID information.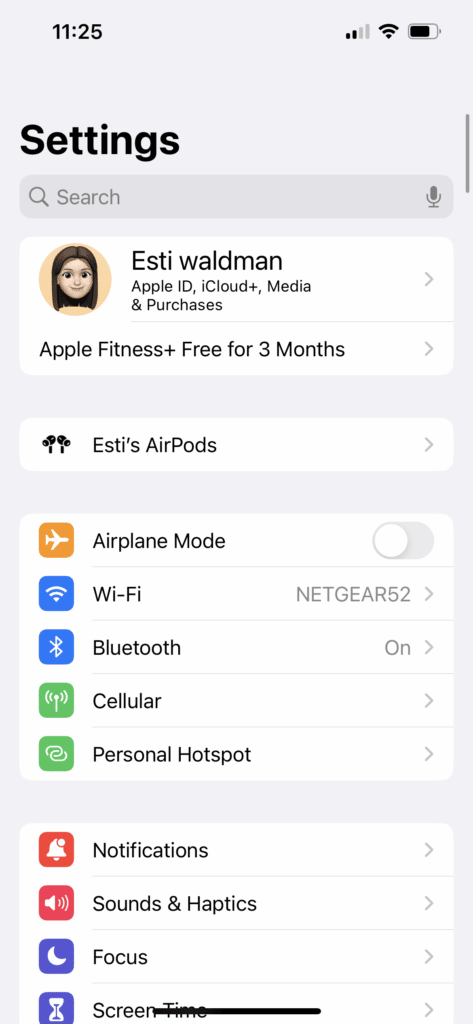 Go into the airpods panel.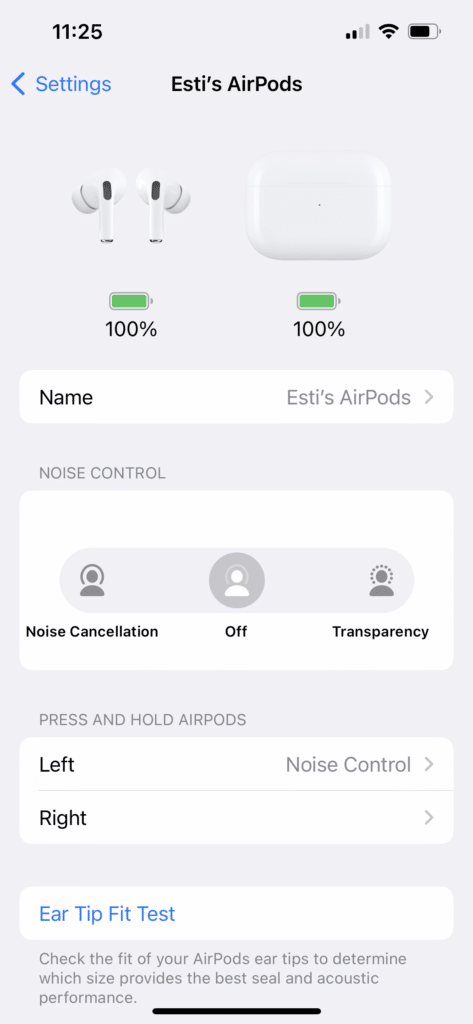 Go into the name panel and you can type a new name.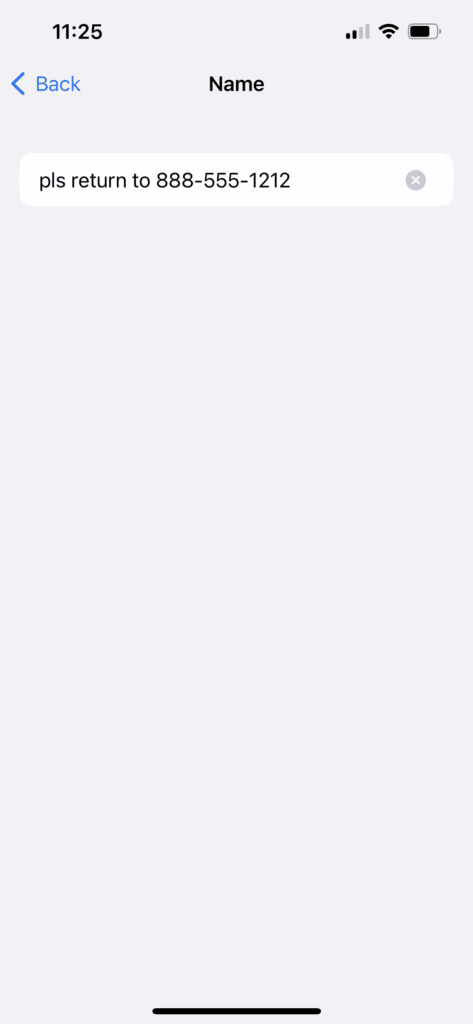 Go back to the main settings screen and you should see the new name you entered.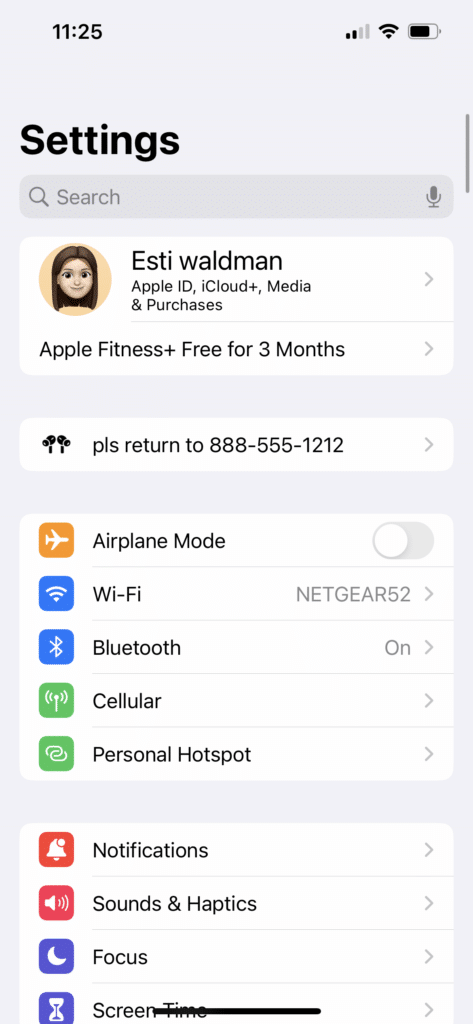 Now close your airpods case so they disconnect. Wait a few seconds and then reopen them. You should see the pop up with your new airpods name.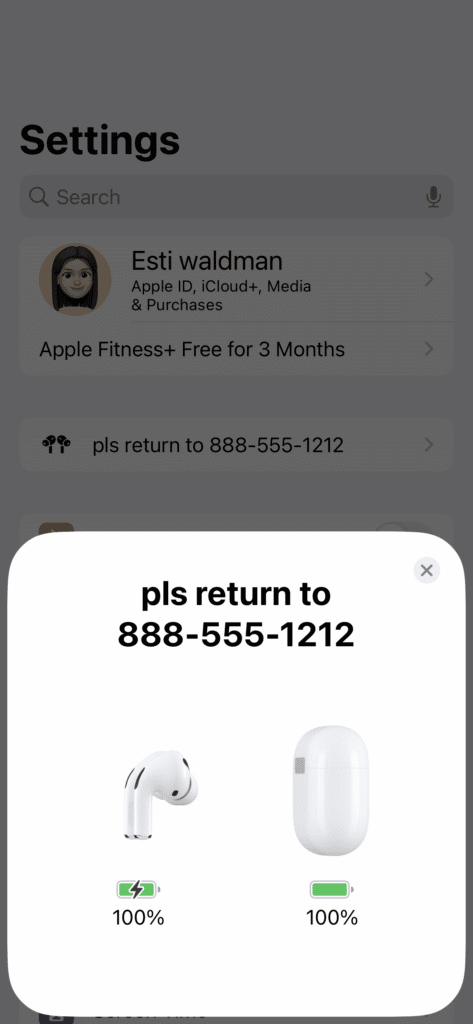 Now see what happens if someone else finds your airpods.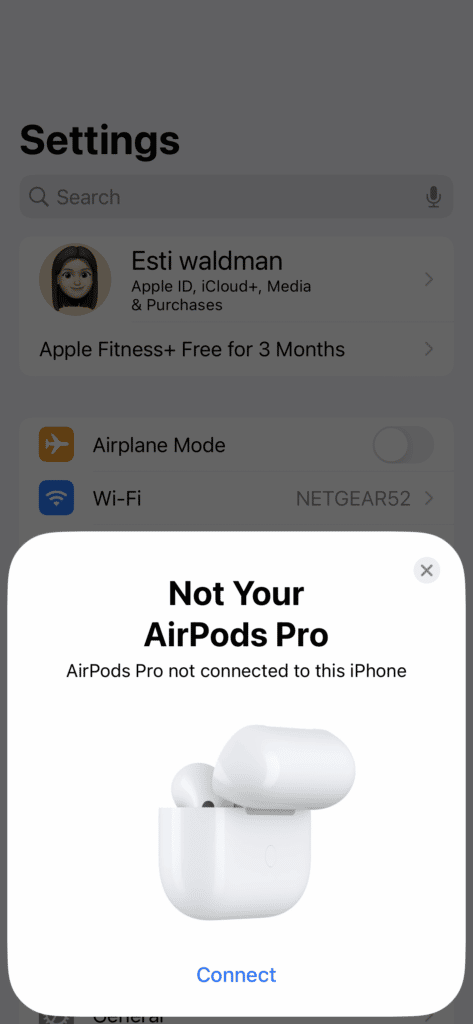 When they choose to connect your airpods to their phone, the name you saved will come up on their screen. (This test is showing you the airpods I "found" in my house.)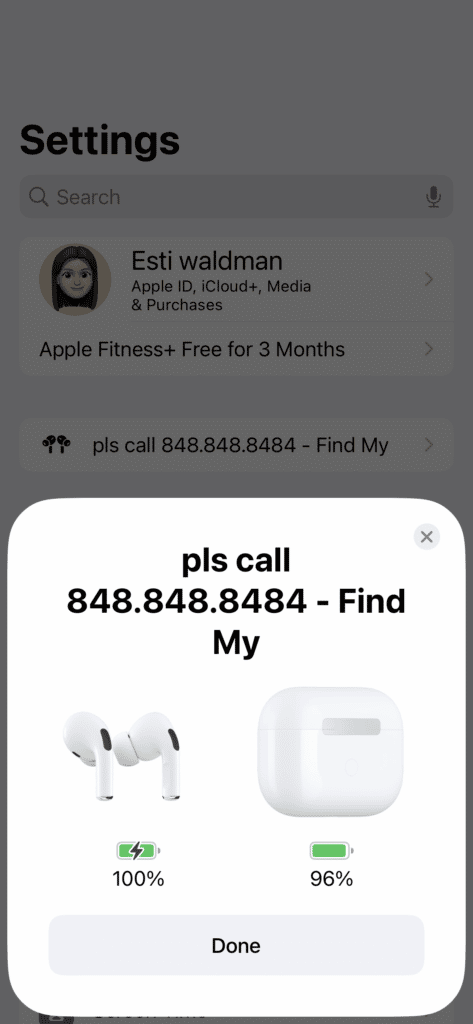 Does this actually work? When we posted this tip a while back on social media, within a few days, a follower reached out. She said she had renamed her airpods even though she was skeptical. Well, she lost them when out and about. She retraced her steps, called the places she thought it might be but couldn't find them. A short while later, she got a call from a stranger who had found them and saw her info on his phone! Can't hurt, right??
FOR EXCLUSIVE CONTENT AND A PEEK BEHIND THE SCENES, MAKE SURE TO JOIN OUR WHATSAPP STATUS HERE. JOIN OUR WHATSAPP GROUP AND WE'LL LET YOU KNOW WHEN A NEW POST IS UP!