Never tried cooking chicken in a bag? You might not cook chicken without it again. It's easy, foolproof, and absolutely delicious.
At a recent photoshoot, when I pulled out this old method of cooking chicken in a cooking bag, someone at the shoot asked me, "Is this healthy? Cooking in a bag?"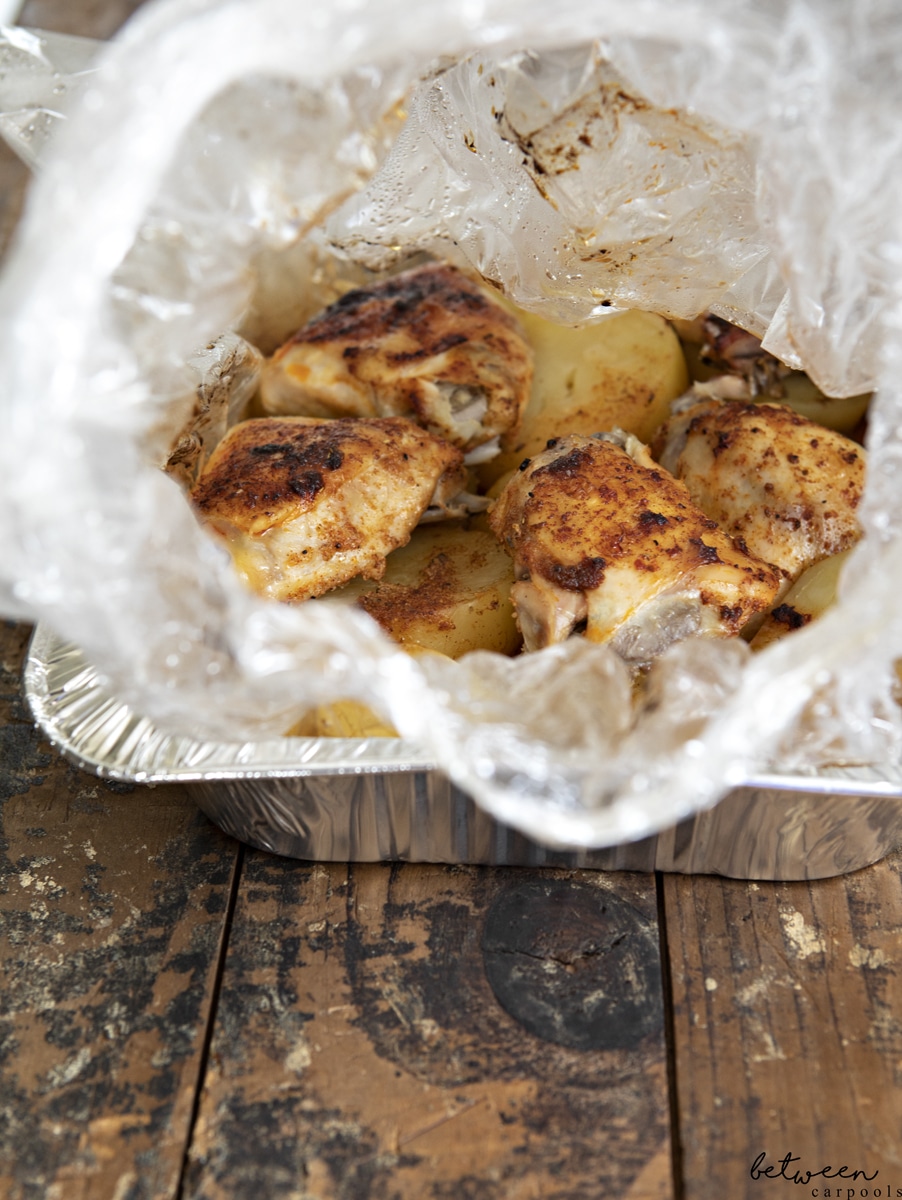 Firstly, the reason why I love cooking chicken and potatoes in a bag is that everyone (at least those that like chicken on the bone) loves the texture of the chicken and potatoes that result from this method. The chicken is soft (and crispy on top) and the potatoes are soft like butter. I feel it's a foolproof method of cooking a pan of chicken and potatoes. I can also keep it on a lower temperature for hours until we're ready to eat and it's still as fresh and moist as it was after the initial cooking. No dry chicken or potatoes.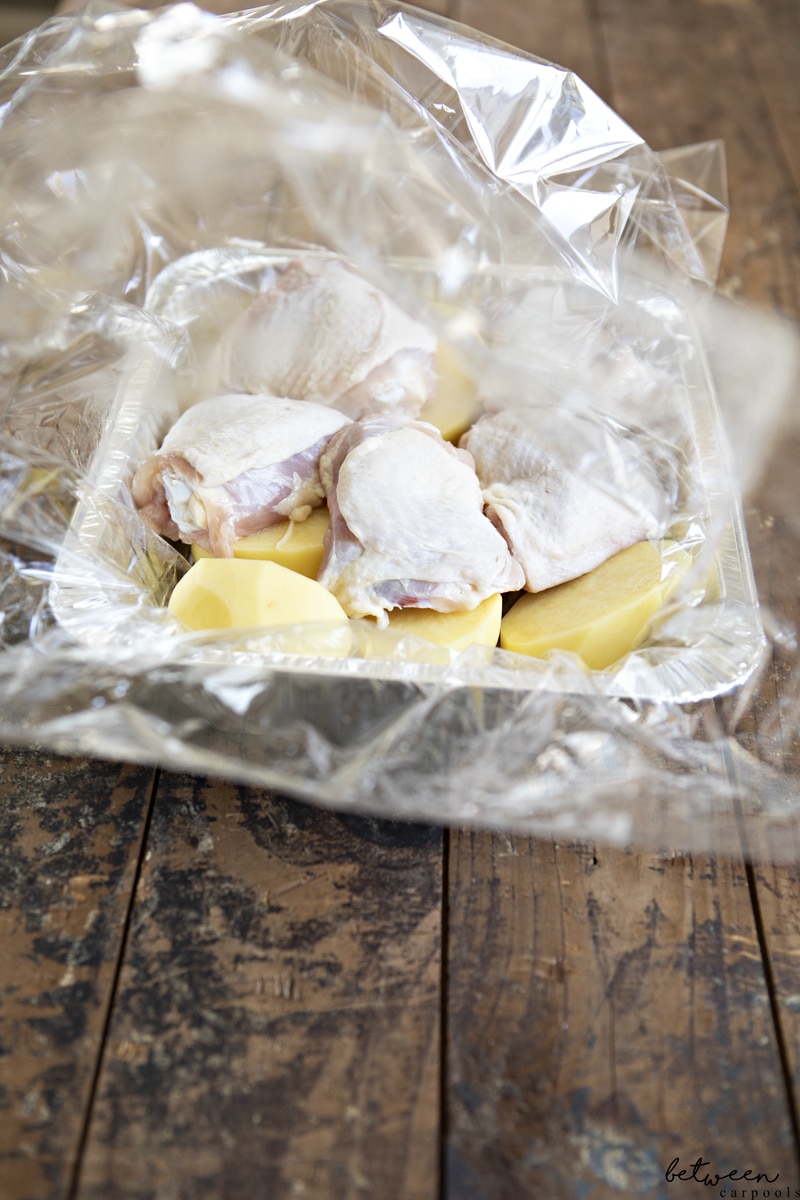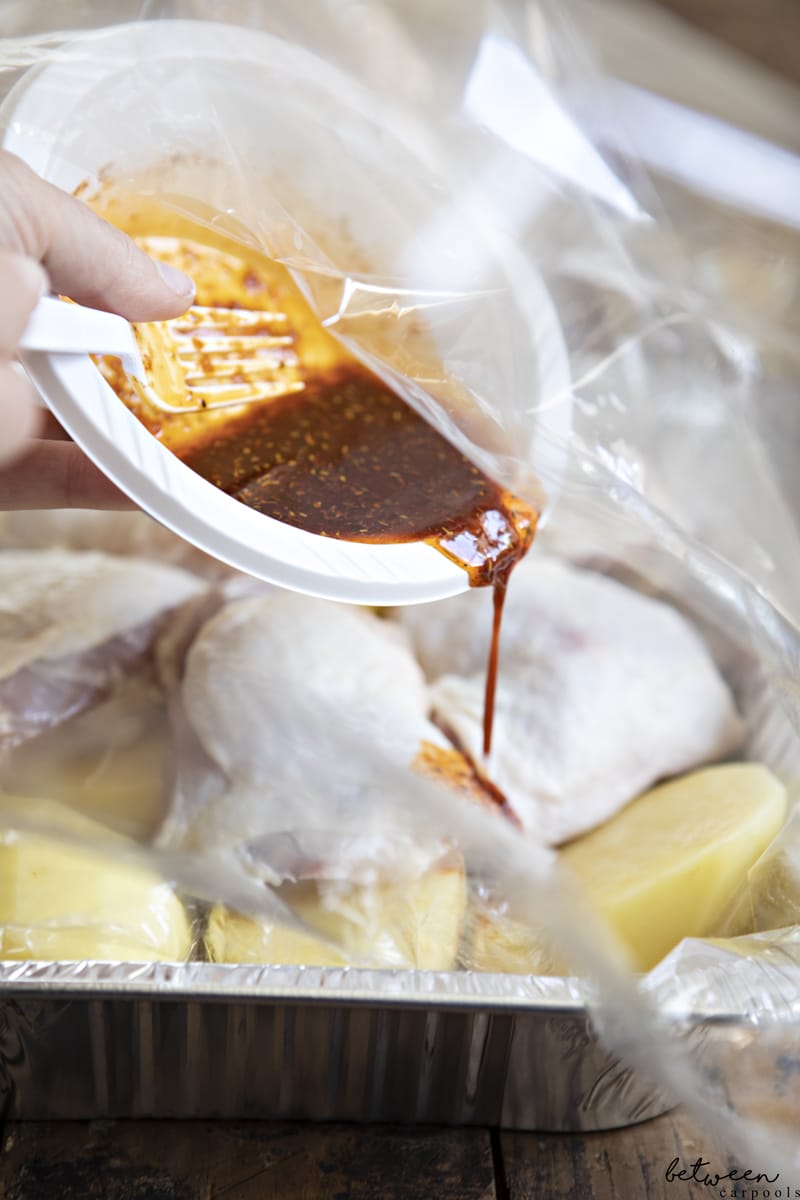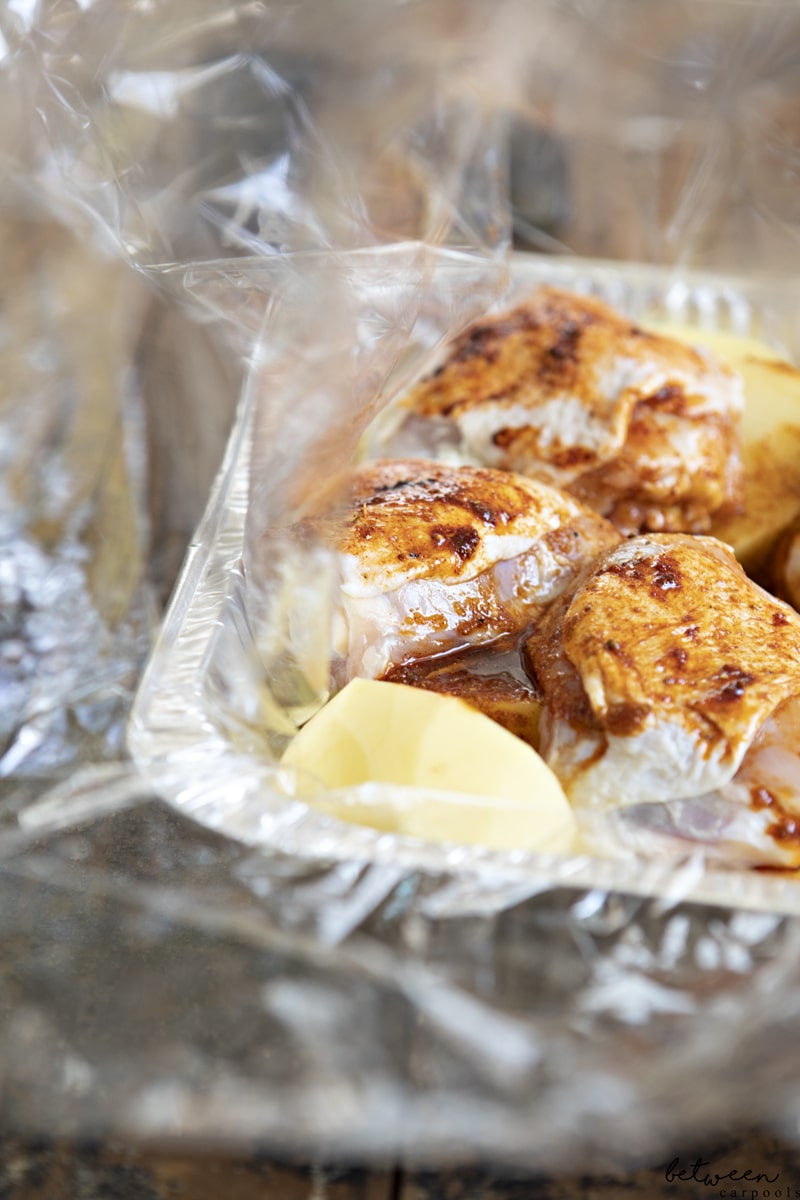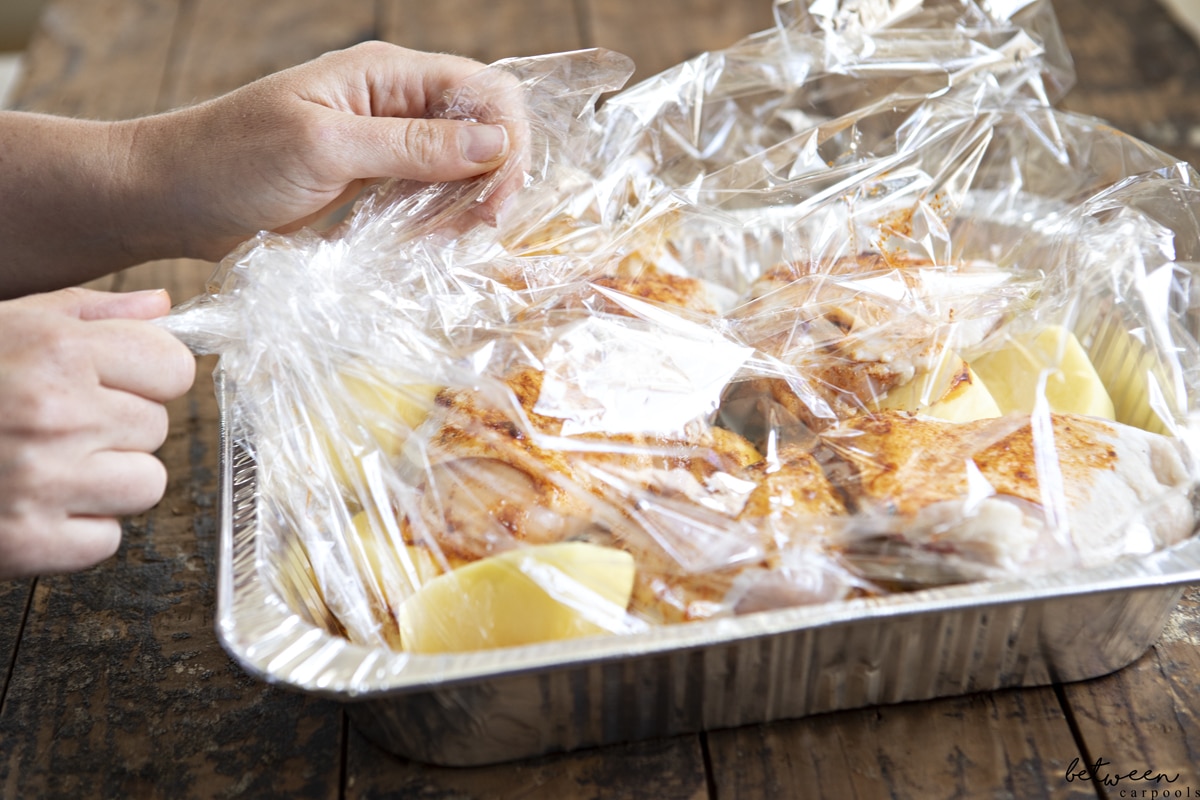 Oven bags or as some call it roasting bags are typically made of food-grade polyester or nylon. They are generally BPA-free, phthalate-free, and approved by the FDA for cooking.
Oven bags won't melt or catch on fire, they keep the food moist as it cooks its own juice and you end up with easy cleanup. Just read the instructions on the box to see how high of a temperature you can use it for and always place the bag into a pan before placing it in the oven.
Since we're talking about cooking with plastic, when cooking sous-vide, always use proper bags. For example, Ziploc brand bags are made from polyethylene plastic with a softening point of approximately 195ºF. By pouring near-boiling water (water begins to boil at 212ºF) into the bag, or putting the bag into the water, the plastic could begin to melt. Usually, sous-vide food is cooked at much lower temperature, but it's good to keep this in mind.
Chicken in a Bag
Ingredients
1 cooking bag
7-8 pieces of chicken or 1 whole chicken cut into 8
8-10 golden potatoes, peeled and cut into large chunks
1 onion, peeled and cut into 4
Seasoning Mix:
2 teaspoon paprika
2 teaspoon Steak seasoning
1 garlic clove, minced
2 tablespoons oil
1 tablespoon soy sauce
1 tablespoon honey
Salt and pepper, to taste
2 tablespoons water
Instructions
Preheat oven to 350ºF. Place the bag in a baking or roasting pan. Add chicken, potatoes, and onion to the bag.
In a bowl, combine seasoning mix ingredients. Pour over chicken. Close bag with a knot, Cut 3-4 slits into bag. Bake for 1.5 -2 hours.
Editors note: Every so often we get comments about plastic not being eco- friendly. While we don't advocate the overuse of plastic, since we're a site for busy people, we definitely find it helps our lives. Like everything in life, moderation is key.
Disclaimer: While 9×13 pans are a great convenient option, all of the recipes featured in this series can also be made in a non-disposable (i.e. glass, ceramic, or metal) baking pan (cooking/baking times may be a little shorter).