It doesn't get easier than this olive spread that goes with any bread from challah to sourdough.
If your family is like mine, you want a variety of dips that are not mayo-based. This olive tapenade has just four ingredients and none of them is mayonnaise!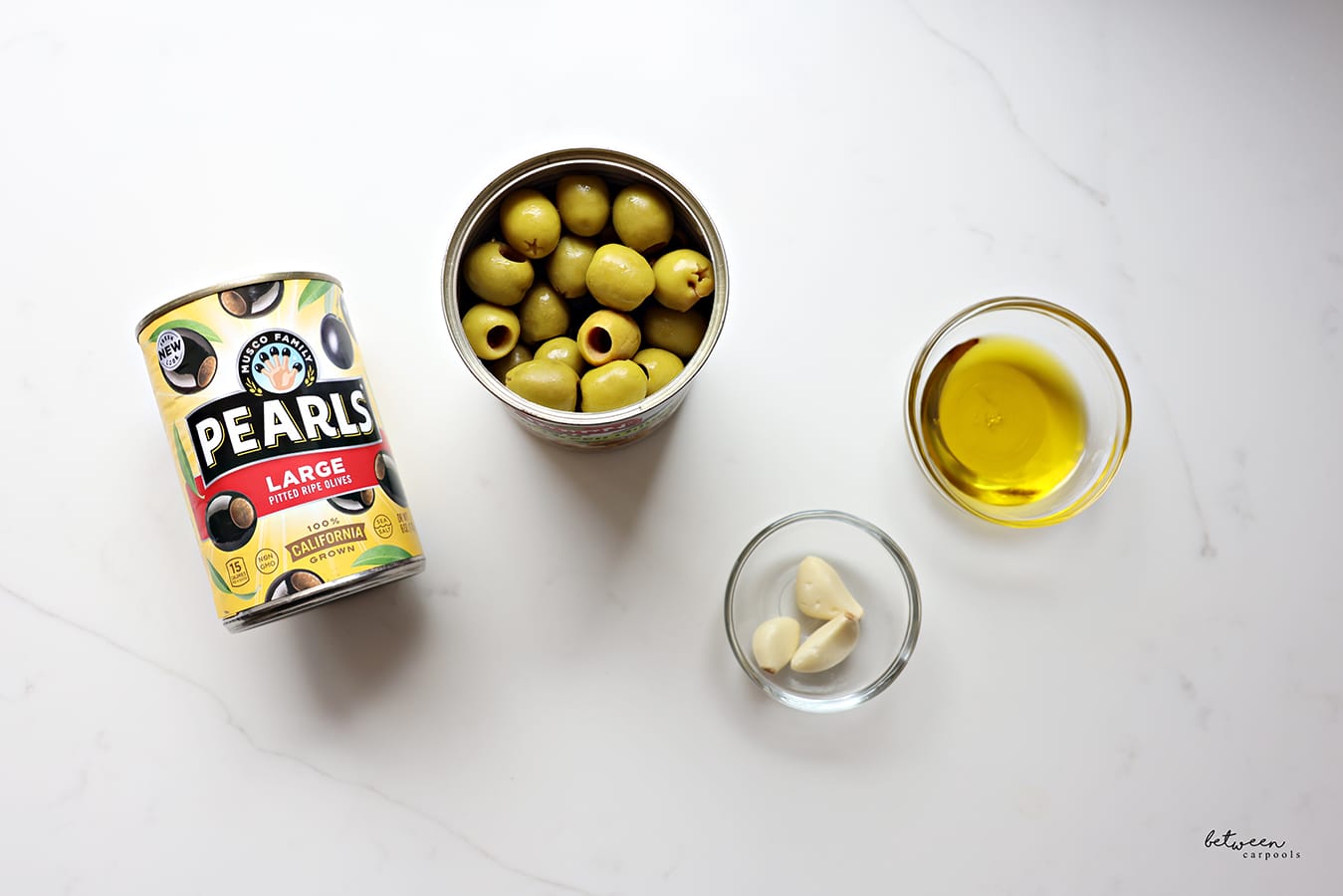 The most important thing when making this tapenade is to consider the type of olives you use. We don't like Israeli-style black olives for this, only the more mildly flavored American style ones (like Lyndsay or Pearls – or store brand equivalents). The green olives can be Israeli-style or the pimento stuffed ones more common to American supermarkets.

Olive Tapenade
Ingredients
1 can or jar of green olives
1 can of black olives
3 fresh garlic cloves or frozen cubes
2 Tbsp olive oil, approximately
Instructions
Combine olives and garlic in a food processor. While processing, slowly add olive oil just until the tapenade comes together. You can leave the pieces chunkier if you prefer it that way. Stop and scrape the sides once or twice.
Freezes well.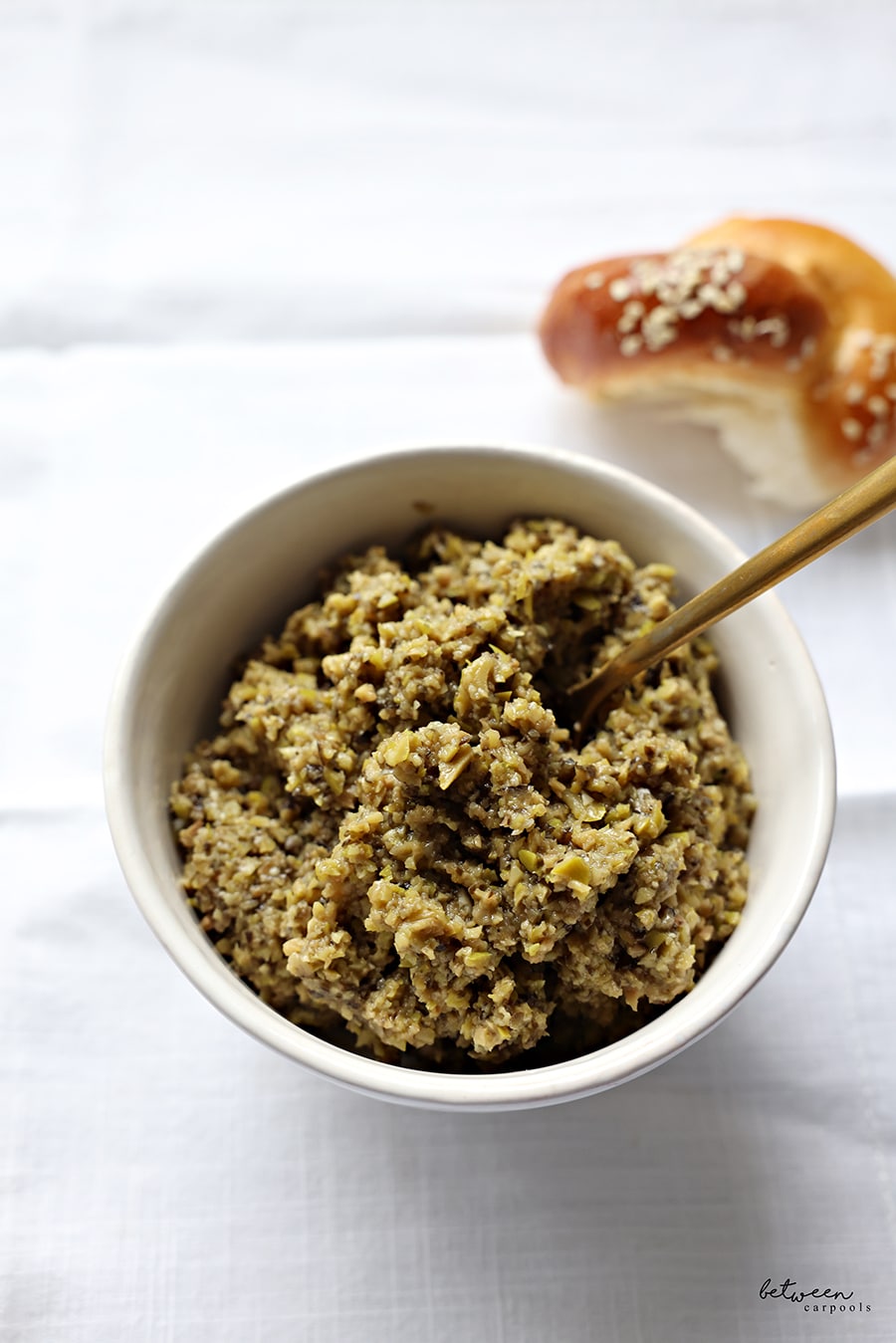 FOR EXCLUSIVE CONTENT AND A PEEK BEHIND THE SCENES, MAKE SURE TO JOIN OUR WHATSAPP STATUS HERE. JOIN OUR WHATSAPP GROUP AND WE'LL LET YOU KNOW WHEN A NEW POST IS UP!